Those who grew up in Asian families would know how protective parents can be when it comes to getting a boyfriend/girlfriend.
One father recently took to TikTok to share an adorable moment where he made his young daughter sign a 'contract' where she cannot have a boyfriend until 2042.
'No boyfriend till 2042'
In the 30-second clip by @vikeymagic, it showed him presenting a white t-shirt to his daughter with the words "No boyfriend till 2042" emblazoned on it.
He then pulls out a piece of paper, presumably a 'contract' to let his daughter sign as a promise to fulfil her end of the agreement, which she does so without hesitation.
After the signing, both father and daughter officially seal the 'contract' with a handshake and fist bump.
Watch the video here:
'She needs a lawyer!'
The adorable clip has since garnered more than 1.4 million views, with netizens melting over the cute signing.


One netizen jokingly pointed out that the 'contract' should be signed when the girl turned 18, to which @vikeymagic said he would renew it when the time comes.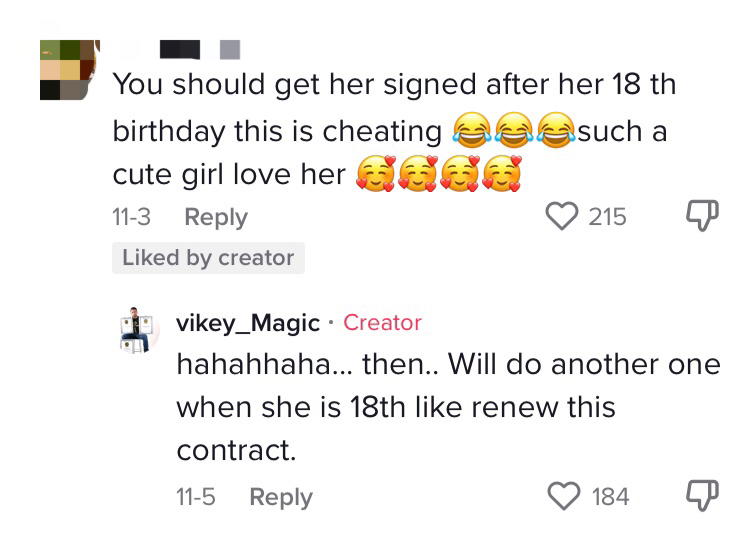 Would you make your children sign such a 'contract' too? Let us know in the comments!
READ ALSO: