The heartwarming gesture of a child cutting his grandfather's pension money to create playthings has recently captured the attention of netizens.
Through a post made by a user known as Manja Juwita, it was revealed that the money was snipped to craft toy kitchen items.
What's most surprising is that in a photo uploaded, a blue container can be seen filled with torn bank notes of RM10 and RM50.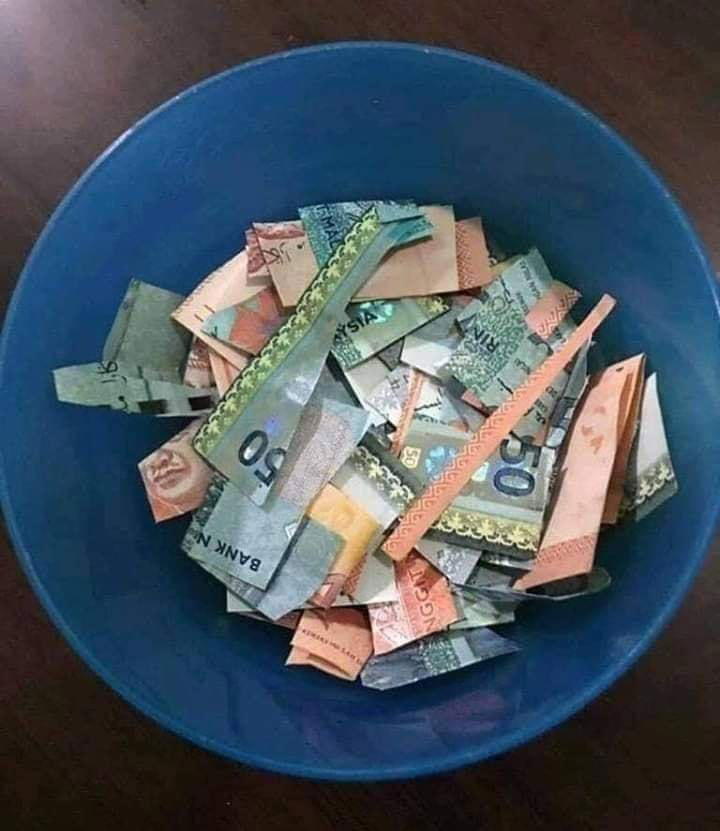 "During the school holiday season, with the grandchild staying at home, they need to be looked after and not left alone.
"They ended up cutting their grandfather's pension money to make play kitchen items," the post read.
Read also: Agong Takes Selfies With Pahang Students & It's The Most Adorable Thing Ever
'Don't like kids at home'
Consequently, the post garnered a variety of reactions from social media users who found it endearing and some even shared messages.

One also shared a constructive suggestion by advising the OP to consider returning the cut money to the bank.

"The most expensive ingredient."

The school holiday season began on August 25th and will conclude on September 2nd.
---
---