Oscar-winning actress Michelle Yeoh and Jean Todt, the former CEO of Ferrari, who is 17 years her senior, have been in a relationship for 19 years. Recently, Brazilian Formula One driver Felipe Massa took to  Instagram and shared that he attended the wedding of the duo.
Read our coverage here:
Michelle Yeoh: 'Yes I am married!'
However, Michelle chose to keep her wedding status undisclosed until yesterday when she confirmed the happy news on her social media, sharing pictures of the couple exchanging rings and another sweet snapshot on the bed.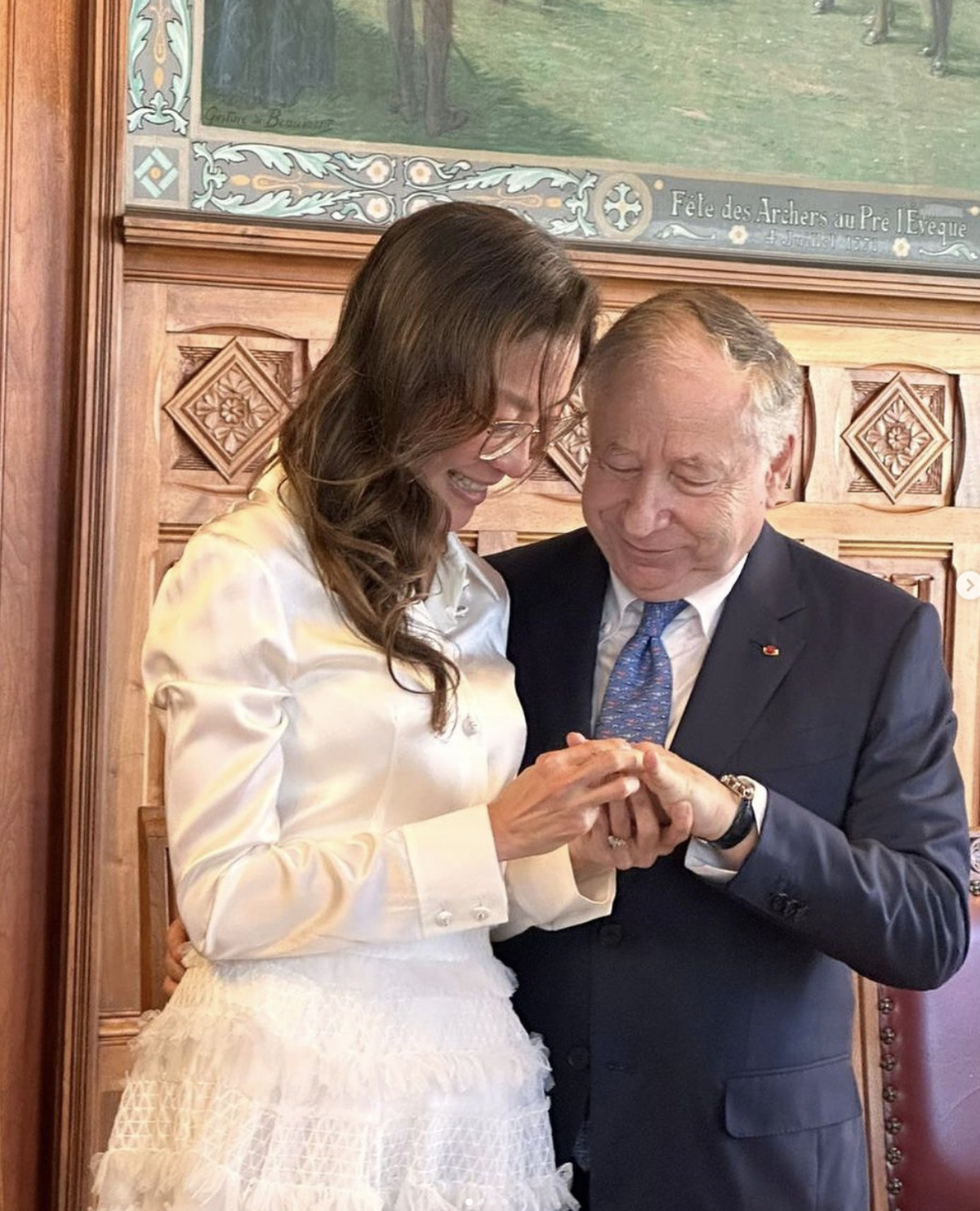 "19 years and YES!! We are married!! Thank you to our 'families' who have loved us all these years. We love you and here's to many more to come," she wrote.
Interestingly, she also uploaded a poster of her James Bond movie "Tomorrow Never Dies", but edited the male protagonist from Pierce Brosnan to Jean Todt.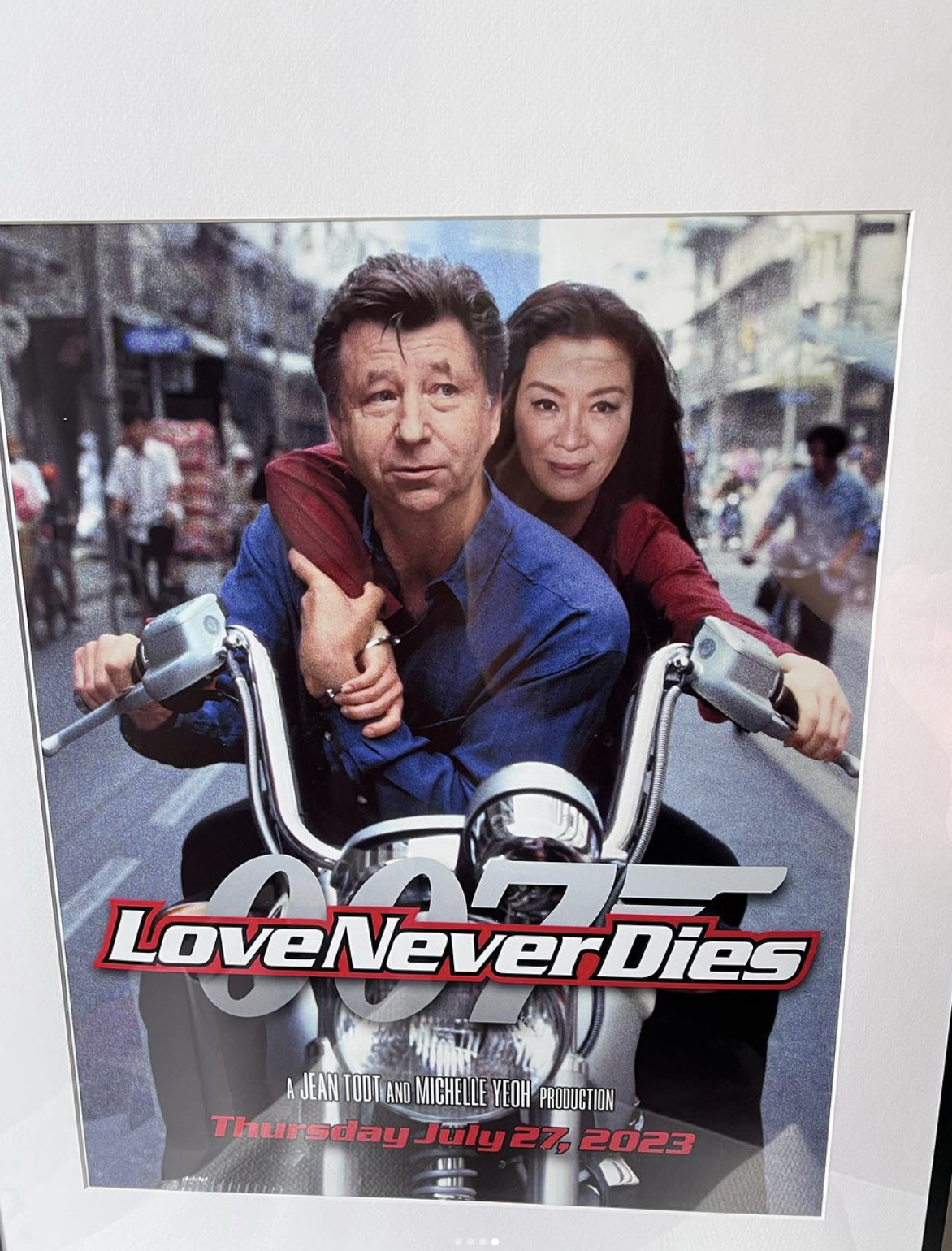 The title was changed from "007: Tomorrow Never Dies" to "007: Love Never Dies". The release date was set to July 27, 2023, which is the couple's wedding date in Geneva.
Shares pictures online
In addition to sharing pictures of their wedding in Geneva, she also shared an intimate photo of her kissing her husband on the cheek while lying on their "honeymoon bed", with towel swans and heart-shaped petals strewn about, contributing to a sweet and romantic atmosphere.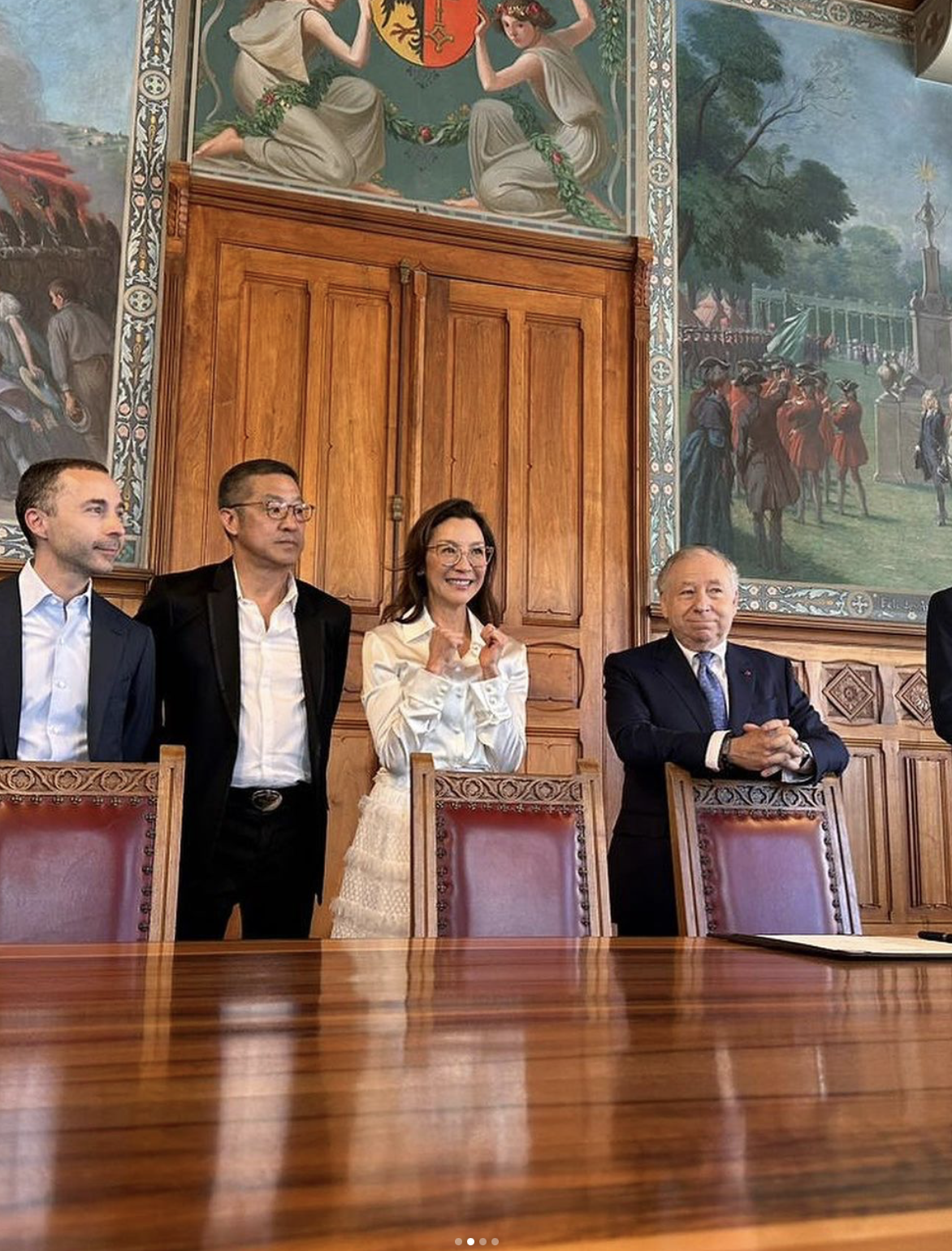 Fans have responded with blessings and comments on the post's creativity.
This is Yeoh's second marriage since her divorce from Hong Kong tycoon Dickson Poon in 1991. She and Todt met in 2004 and got engaged after just a month and a half of dating, but they never officially tied the knot until now.
---
---