A shocking video showing a man being kidnapped by four men has recently gone viral on social media.
The incident is believed to have taken place at Ampang yesterday (Sept 29).
Tried to escape
In the clip, the man was dragged by his arms and legs into a white Toyota Veillfire by the men while screaming for help.
He was also punched on the head several times by a man clad in a red t-shirt in an attempt to keep him quiet.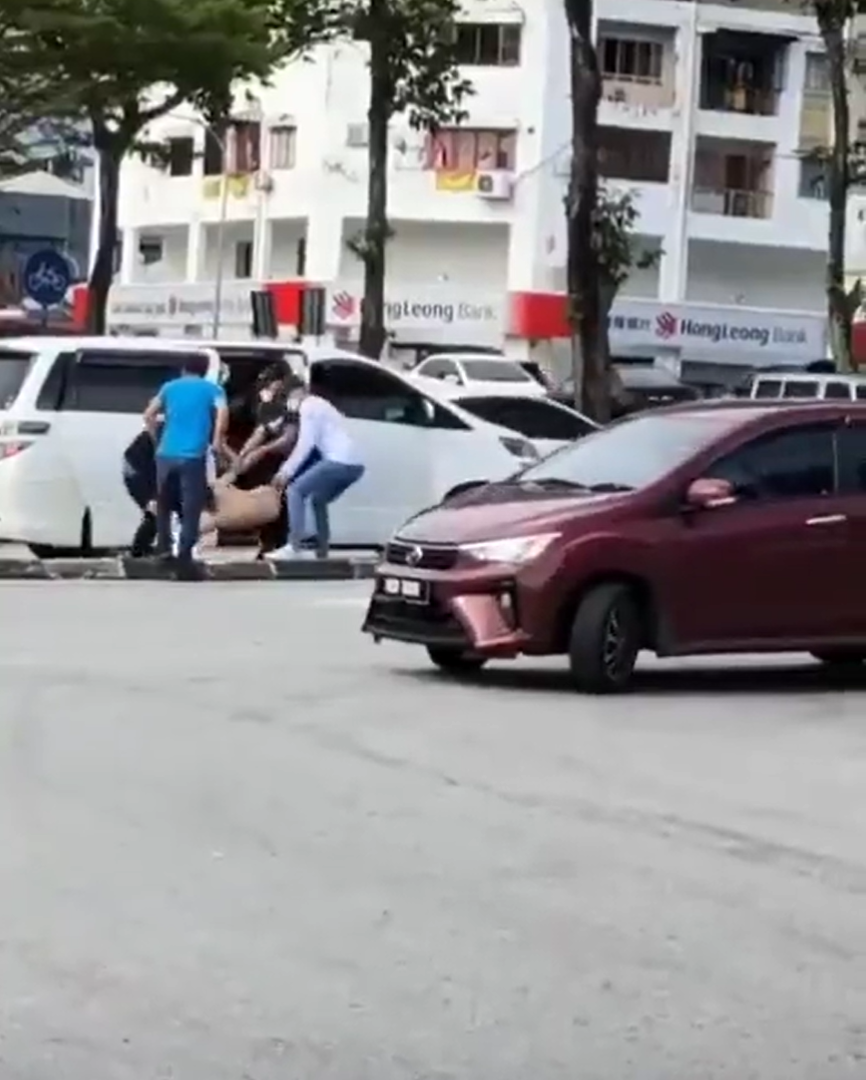 Several passersby tried to stop the kidnappers by kicking the SUV's door while some cars honked to alert others.
Watch the video here:
Tak pasti lokasi di mana….ada orang hantar kat insta Mynewshub….apa gila main angkut orang kat tengah jalan camtu….ingat negara takda undang-undang ke pic.twitter.com/ZlRREjNoRP

— MYNEWSHUB (@mynewshub) September 30, 2022
Motorists give chase to kidnappers
In a separate video, it showed several motorists chasing after the SUV in order to rescue the man.
They tried to block the vehicle with their motorbikes but it managed to escape.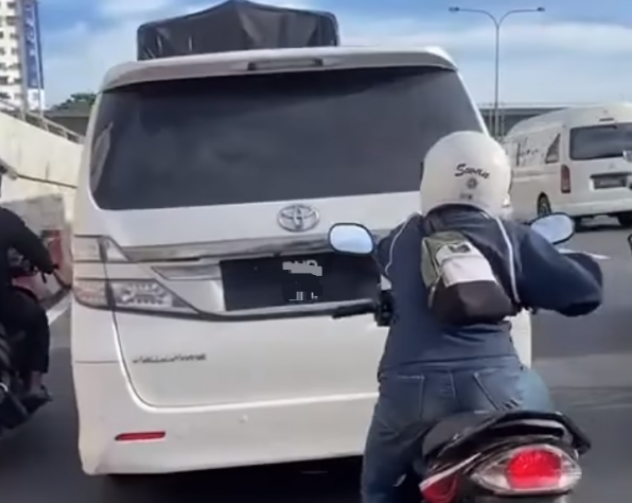 Watch it here:
kes yang sama ke? pic.twitter.com/SkcTwfBCf3

— Qal (@HzrlHql_) September 30, 2022
Kidnapped over failing to pay debt
Sin Chew Daily reported that the man, who was a businessman, was kidnapped for failing to repay a debt he had owed.
He was later released by his captors at Klang.
Ampang Jaya district police chief ACP Mohamad Farouk Eshak said the victim suffered injuries to his face and feet and received treatment at the Ampang Hospital.
He also lodged a police report at the Ampang Jaya police headquarters.
The case is currently being investigated under Section 365 of the Penal Code for unlawful imprisonment, which carries a jail sentence of seven years and a fine if found guilty.
Read also:
---
---