Many bosses show appreciation to their dedicated employees by awarding bonuses and increments. But this generous boss gifts a Proton Saga to his hardworking employee as a reward to thank for all his hard work.
According to a TikTok video filmed by a Proton saleswoman, a man came looking for her one day and asked whether they had the Proton Saga in stock since he wanted to buy one for his employee.
Hardworking employee was speechless to see the gift
To surprise him, the boss asked him to come to the Proton Car Showroom when the car was ready without telling him what was happening.
When the employee learned that the car with the big red bow was a gift to him, he was shocked and overjoyed.
"He was so touched and surprised to see his reward," the sales associate described in her TikTok.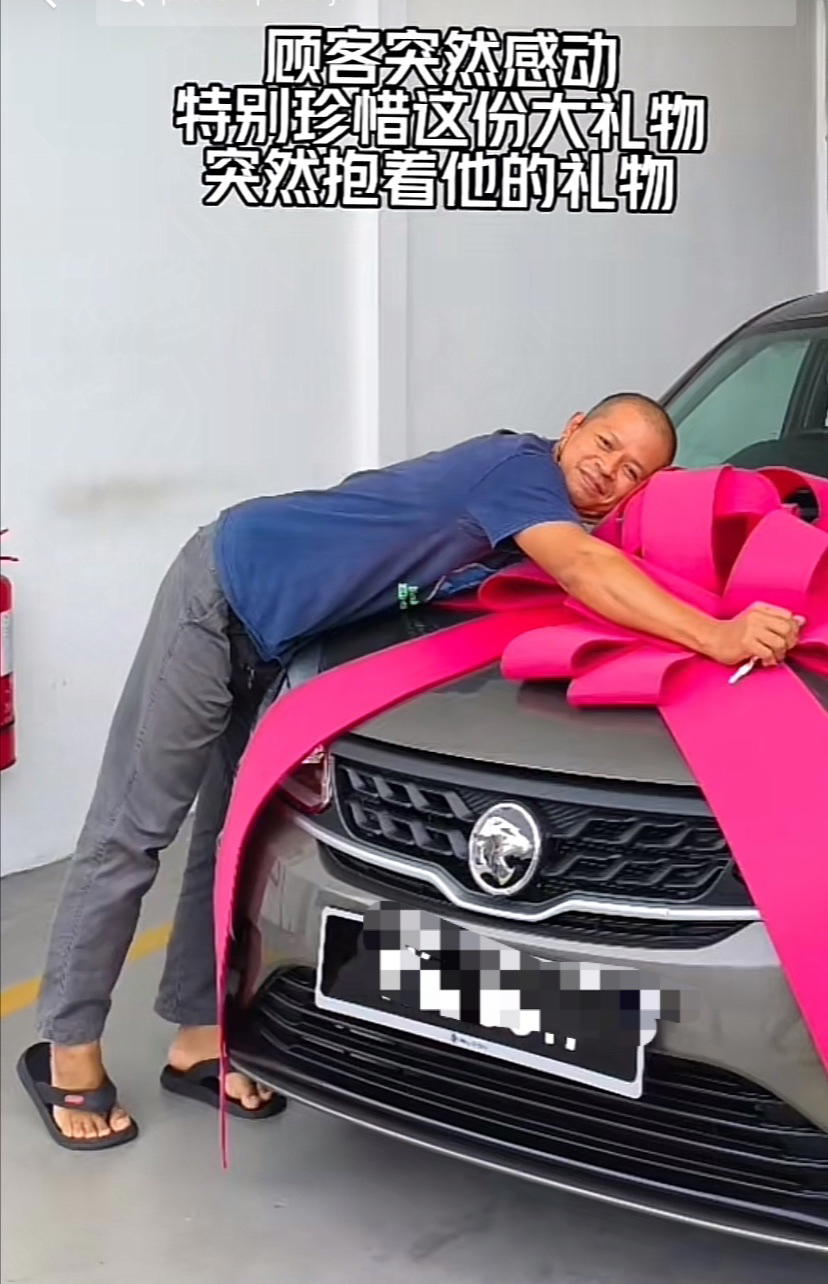 "The boss stated that this employee works extremely hard and that they have decided to reward him."
He even went so far as to bow over the car in thanks.
The boss paid for the car in full and registered it in his employee's name.
They took photos of the car together in the video, and the employee's face lit up when his boss handed him the keys to his new ride.
The hardworking employee was so grateful to have the gift and hugged his new car to take a photo.
"Such a great and generous boss"
The heartwarming video prompted many netizens to praise the boss' action in rewarding his hardworking employee, a Proton Saga.