KUALA LUMPUR – Fans of national shuttler Lee Zii Jia have slammed those who booed and called him a "traitor" during his match against Indonesia's Shesar Hiren Rhustavito on June 30 at the Malaysia Open 2022.
According to a netizen, she was notified in a WhatsApp group by friends who attended the tournament, where the crowd verbally abused Zii Jia as he was about to serve the third match set.
There was a group of voices calling him 'pengkhianat' (traitor) when he was leading and about to serve the third game set. My friends who were there at the match messaged me about this group. Mind you, the noise has been going on since the Malaysian open commenced.
She added that the hurtful words eventually got to Zii Jia and caused him to lose his concentration, resulting in a humbling loss and shock exit from the competition.
It is believed that the backlash stemmed from Zii Jia's decision to pull out from the Birmingham Commonwealth Games in order to be better prepared for the World Championships in Tokyo in August.
'How dare you!'
Shortly after the revelation was made known, netizens took to Twitter to bash those who called Zii Jia a "traitor" and express their sympathy for him.
"I felt like crying while reading this. I can't imagine how Lee Zii Jia felt when he heard it during the match. Hope he stays positive and continues to do well."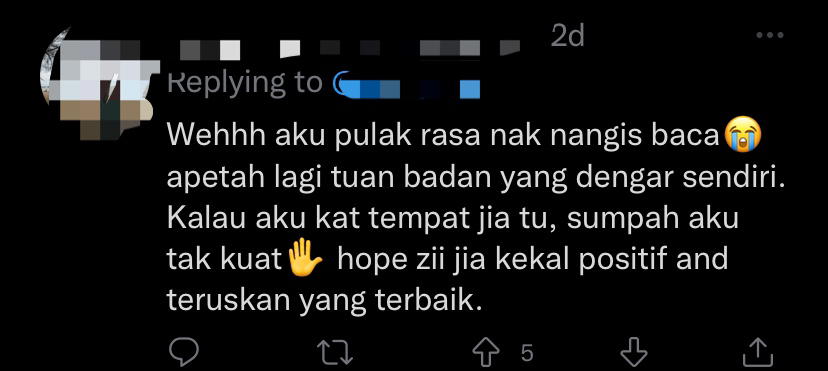 "Poor Lee Zii Jia. It's pressuring for him…which was why he withdrew from the Malaysia Masters. Emotional pressure can affect one's focus and lead to many mistakes. Zii Jia is still young. Don't give him any more pressure."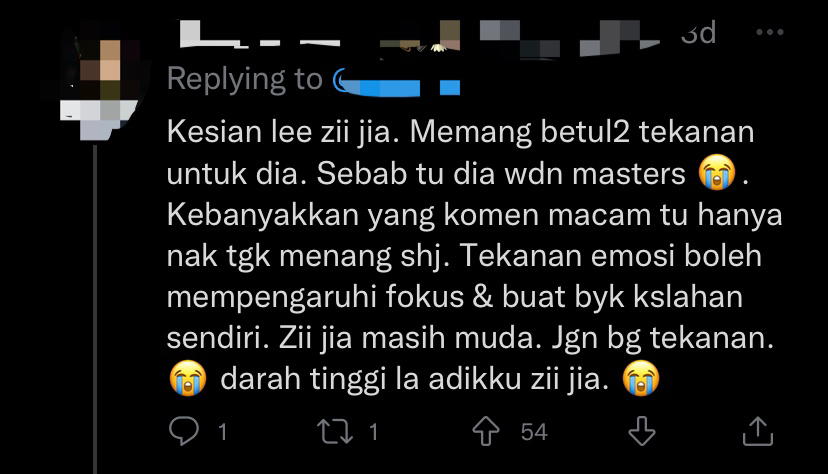 Let's all be better fans by showing support to our athletes instead of verbally abusing them!