Despite the announcement by prime minister Ismail Sabri that Malaysia aims to have 50% of its population use public transport by 2040, many are still complaining of facilities that are sorely in need of repair.
A netizen recently posted on Twitter yesterday (Sept 22) highlighting another glaring problem with Malaysia's public transportation — its shockingly high rates.
KLIA Express' rail link fare vs Thailand's
To prove her point, Samantha Chong did a comparison between the rail link fares of KLIA Express and Thailand's.
Her calculation showed that it cost RM55 to take a 28-minute ride from KL Sentral to KLIA, while it only cost 45 baht (RM5.50) for a 30-minute ride from the Phaya Thai station to Suvarnabhumi Airport.
A simple calculation showed that the price difference between the two fares was a whopping RM49.50. Imagine how much you can save with that amount!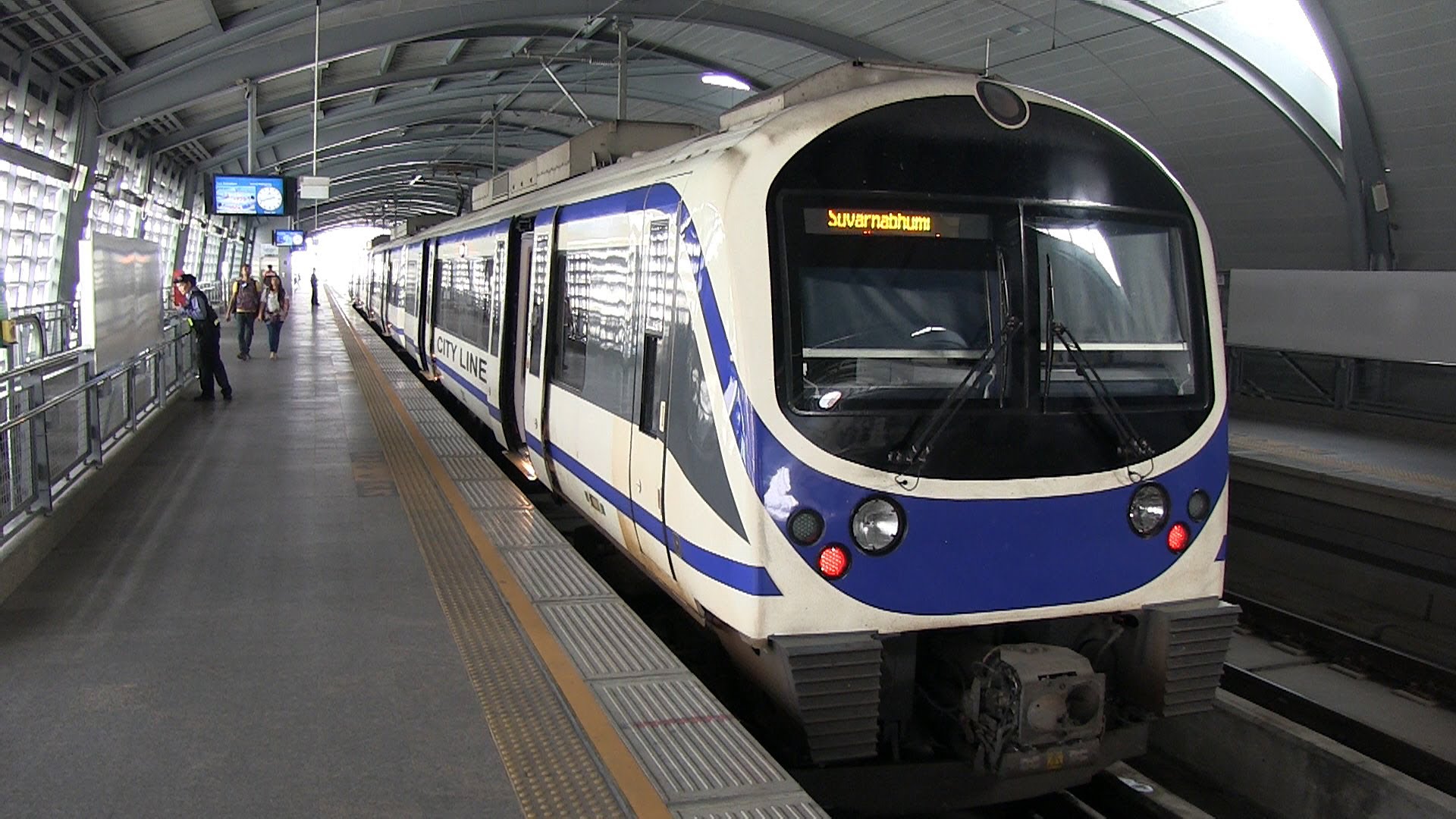 Apart from the airport rail link fares, Samantha also noted how clean the Suvarnabhumi Airport was, cheekily adding: "Maybe it's time to upgrade the KLIA."
Read her tweet here:
Malaysia 🇲🇾
KLIA express from KL Sentral to KLIA: 28 minutes (59km), RM55.

Thailand 🇹🇭
Airport link from Phaya Thai station to Suvarnabhumi Airport (28 km): 30 minute, 45 THB / RM5.50

— Samantha Chong 🇲🇾 (@Samantha__chong) September 22, 2022
Netizens agree
The tweet, which has since garnered 13k likes and 7k retweets at the time of writing, saw netizens agreeing with Samantha's view that Malaysia's airport link fares was unreasonable.
One of them claimed that KLIA Transit's monthly pass was enough to pay the monthly installment for a Perodua Axia.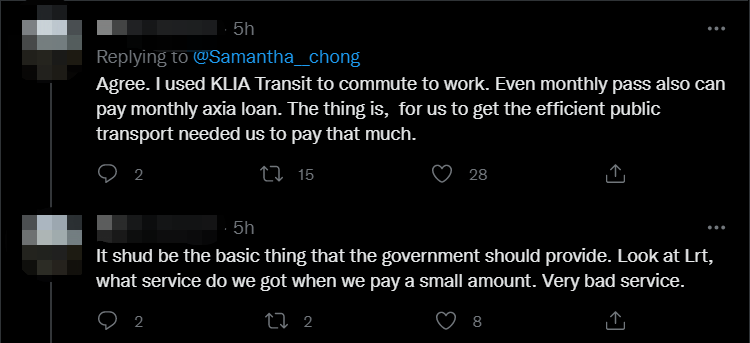 Another netizen further backed up Samantha's complaint of Malaysia's high transport fares, writing that it only costs around RM13 and RM28 in Singapore and England respectively.

On the other hand, a netizen seemed to differ, saying that the KLIA Express does help in saving time despite the huge price difference.
However, Samantha was quick to point out that the entire trip has been combined, amounting to 40 minutes of travel time.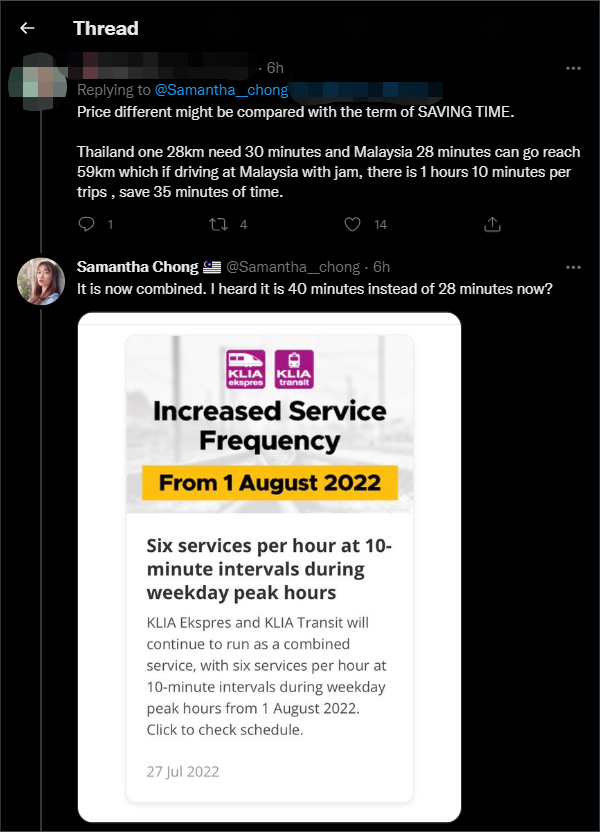 Do you think KLIA Express' rail link is worth the price? Let us know in the comments!
READ ALSO:
---