There's not a day that goes by without reading or watching clips about the "King of Malaysian Roads" getting itself into sticky but funny situations.
Long hailed to be the king of both land and the sea, this beloved national car tried its hand at being a tree instead.
Stuck in upright position
In a 8-second TikTok video by @pblxderropcbettahouse, it showed a yellow Myvi stuck upside down while its front part was lodged into a grassy field.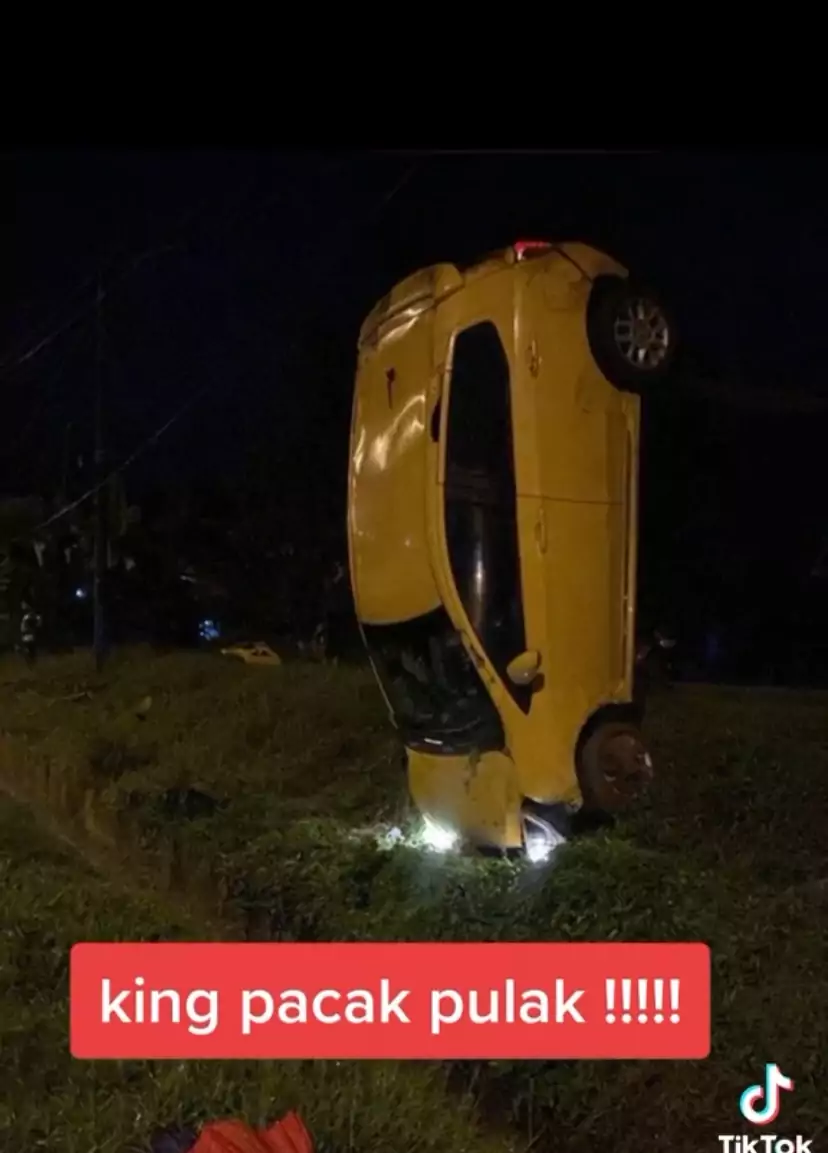 Humorously captioned "The King is back at it again", what made the clip all the more incredulous was how it managed to stay in an upright position without falling backwards.
Watch the video here:
'It's the Myvi's younger sibling'
The video, which garnered over 837.6K views and 73.7K likes at the time of writing, saw netizens roaring with laughter over the Myvi's unusual positioning.
One joked that it was trying to ram its way into the future like how it was done in the iconic film Back To The Future but failed.

Another cheekily suggested that the Myvi should remain there and become a national landmark.

However, some netizens pointed out that the car wasn't a Myvi but its younger sibling, the Perodua Axia.


Do you have idea as to how the Myvi/Axia got itself stuck like this? Let us know in the comments!
READ ALSO:
---
---