As a road user in Malaysia, many of us had our fair share of odd encounters on the road.
However, a recent video of a young child standing at the back of a pickup truck went viral as it caught the attention of netizens.
While on the road, one netizen captured the dangerous scene as a child was left unsupervised on the cargo bed of the vehicle.
The user then uploaded the short clip, expressing their concern:
I don't know what's on the boy's parents' mind. It was even a rainy day. Let the boy jumping at the back of the car. Can't imagine what if he accidentally falls.."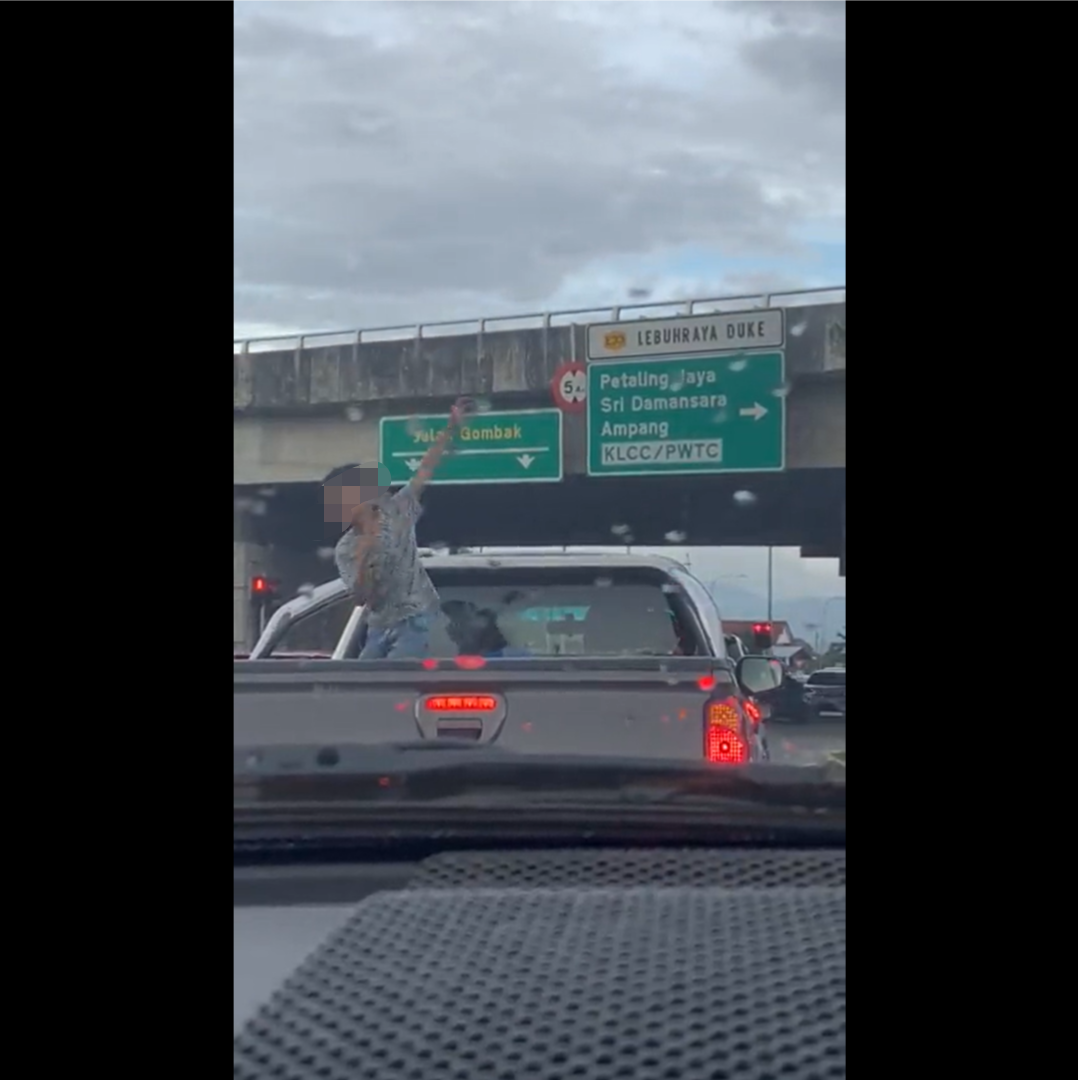 Furthermore, the caption mentioned that it was raining while the kid was riding the back of the car.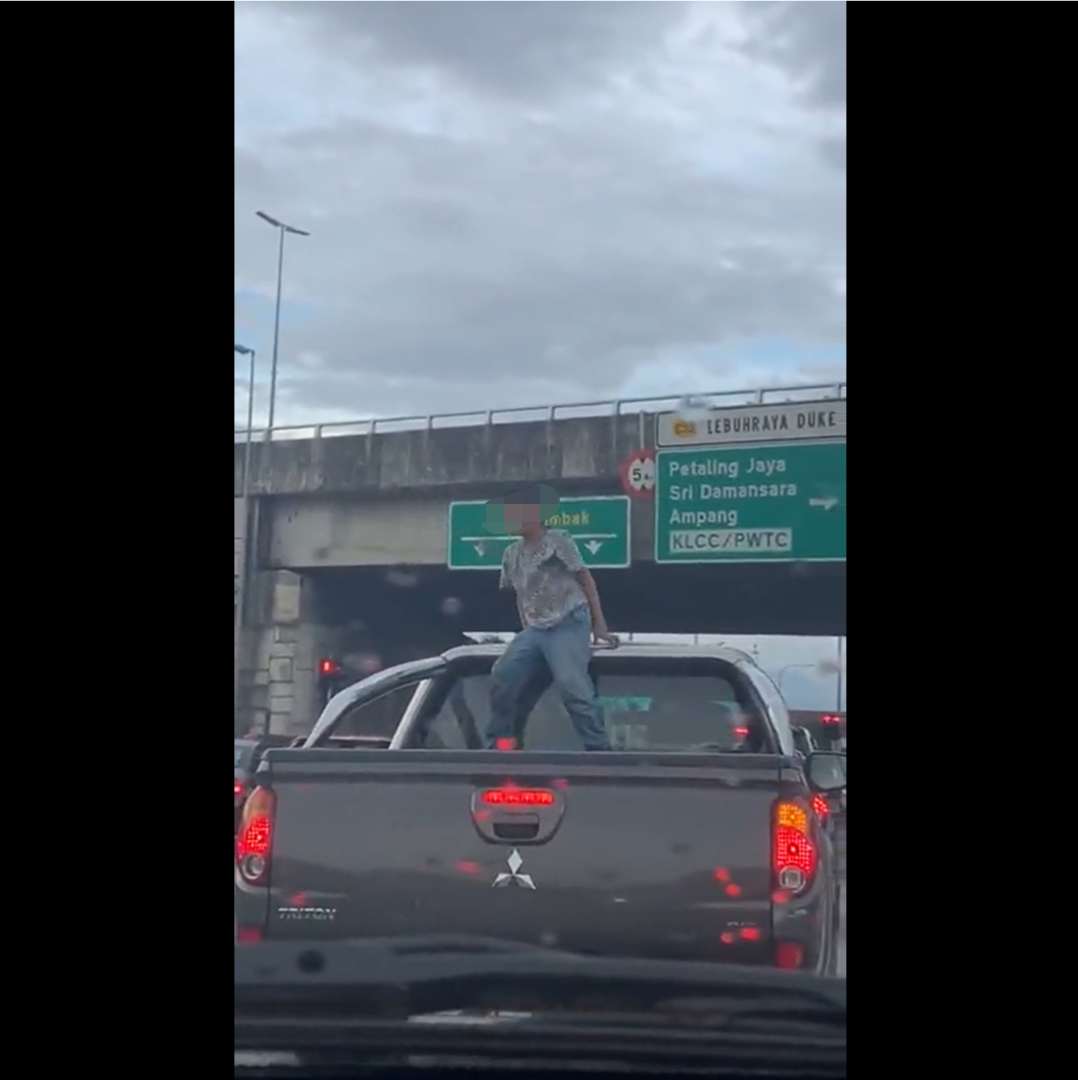 Other road users were also alarmed at the scene and sounded their horns as a mean to chastise the driver of the vehicle.
"Two or three cars have honked and opened the window to scold, but the drivers of the pickup truck did nothing."
READ ALSO: Driver's Sudden Urge To Buy Mango Pickle Results In A Double Collision
Parents at fault
The viral video has sparked debate among the netizens, with many criticising the parents for disregarding the child's safety.
"I understand some of them love to let the child to explore the surroundings, but what is this behviour? :')"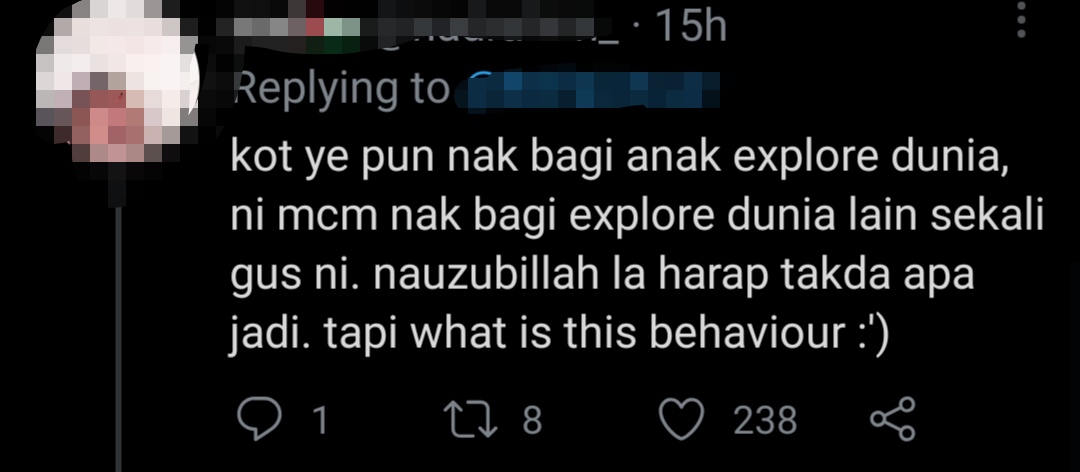 Some tried to justify the parent's action, saying that the parents might have given in the their child's request to play at the back of the truck.
Others also mentioned that it is the parent's responsibility to teach their children to be well behaved.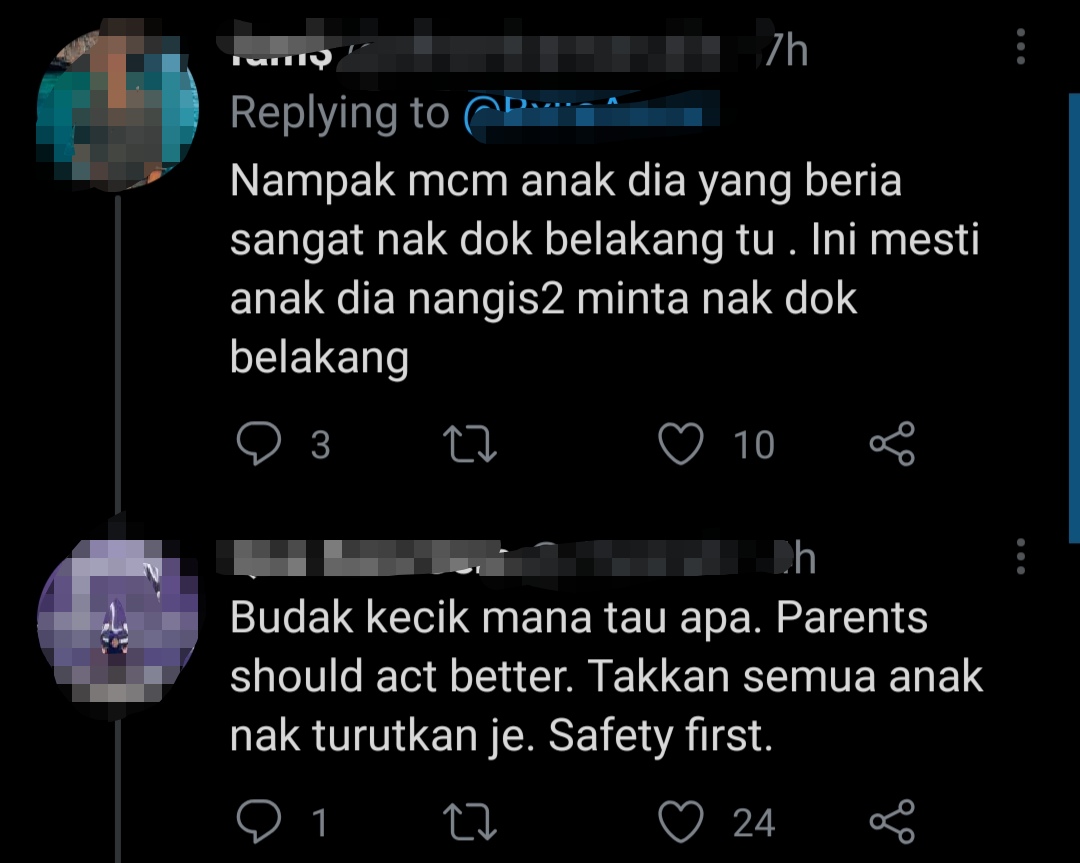 "Can the authorities take action against those who don't care about children's safety?"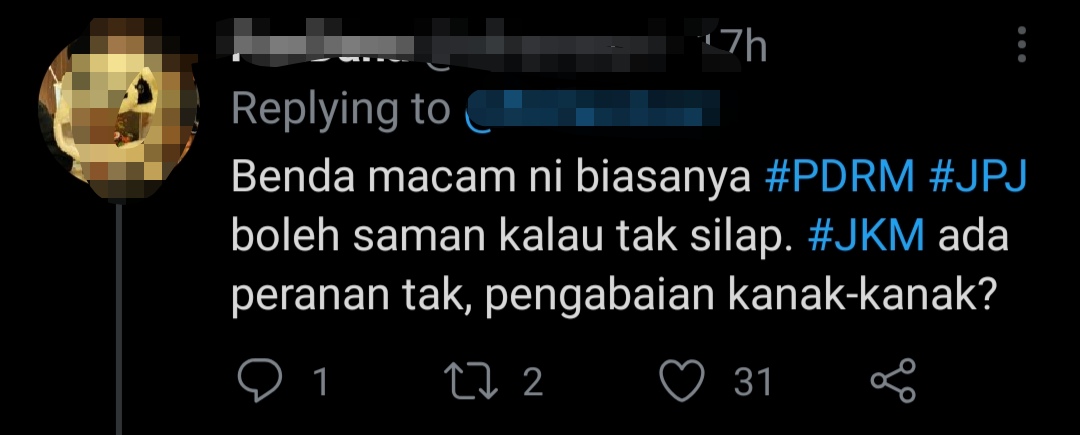 WeirdKaya has reached out to the Twitter user who posted the video for a comment but has yet to receive a reply at the time of writing.
Cover images via Twitter
Editor: Grace Choong