Unable to cross the raging river due to an unfinished bridge, several students in Keningau, Sabah, were forced to use a water pipeline to get over to the other side.
The video was first shared on Facebook by netizen Siti Hafizah Leezah and subsequently went viral.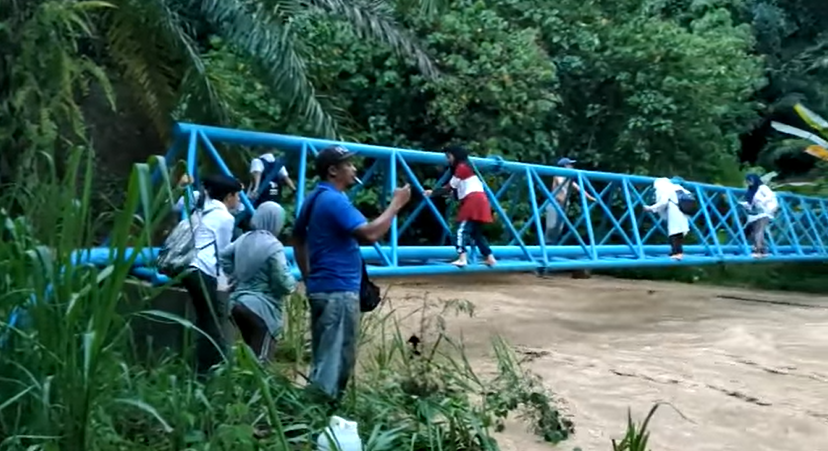 According to Siti Hafizah, she said that the people residing in Kampung Mansiang Baru, Keningau often had to use the water pipeline to cross the river during the rainy season.
Watch the video here:
No sign of new bridge
Siti Hafizah also claimed that the villagers had applied for a new suspension bridge to be built and that Tulid MP Flovia Ng had visited the area in April and promised to address the issue.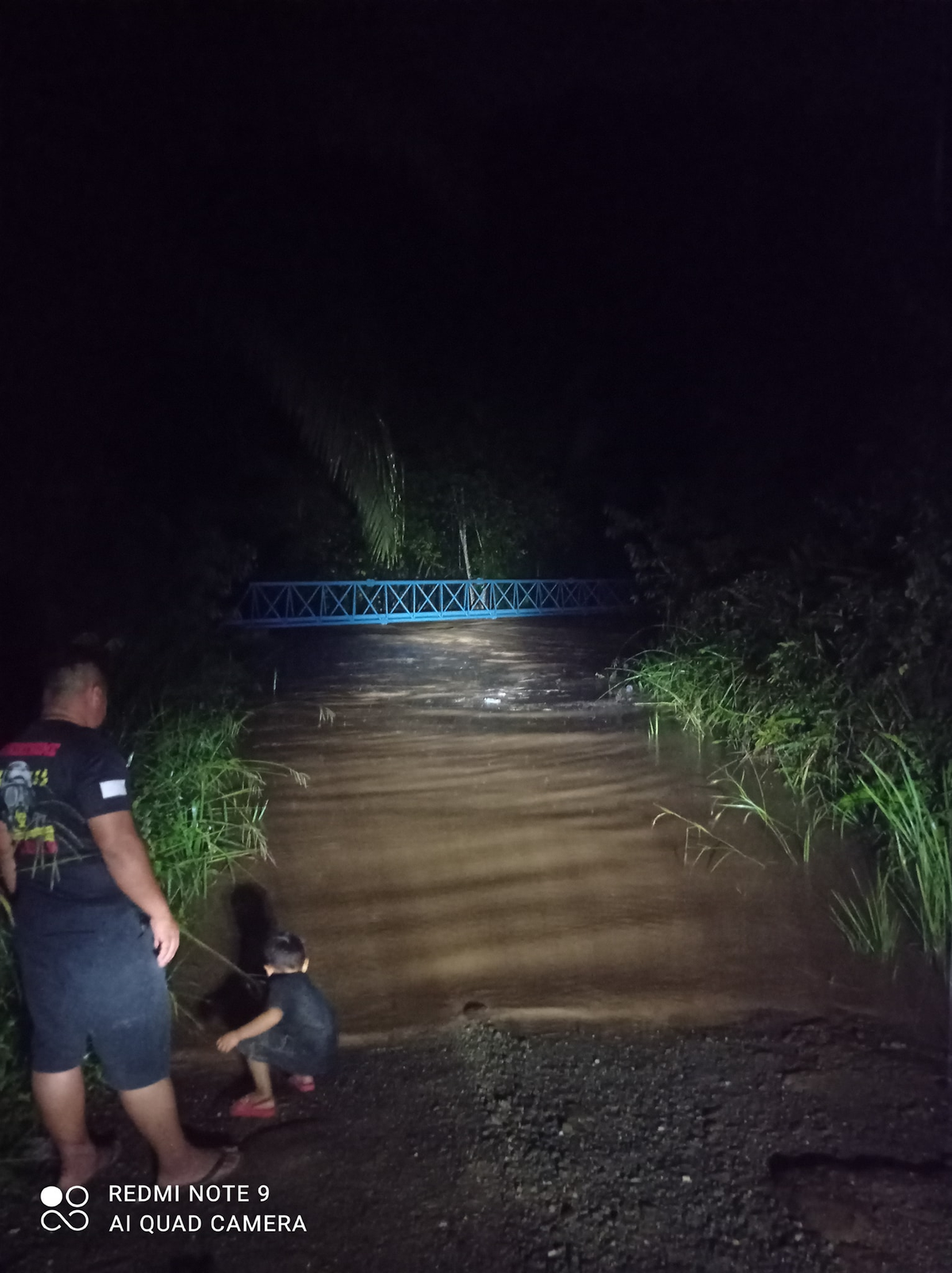 However, she said that nothing materialised after several months, thus compelling her to take to Facebook to highlight the issue.
When contacted by New Straits Times over the matter, Ng said she was aware of the situation and confirmed there no bridge at the said area.
She added that she is looking into the matter seriously for the welfare of her constituents.
As for Tulid community development leader Casmir Silip, he said that the suspension bridge application had been approved.
"There's already an approval to build a suspension bridge at Kampung Mansiang. The matter is with the Sook sub-district office which is setting up a tender to seek a qualified contractor for the project.
"The project with an estimated construction cost of RM100,000 will be implemented after identifying a qualified contractor," he told the English daily.
'When will their safety be prioritised?'
Unfortunately, this isn't the first time students in Sabah had to risk their lives while crossing rivers to get to school, where one prominent case involved a group of students using a 'zipline' to get across and attend school.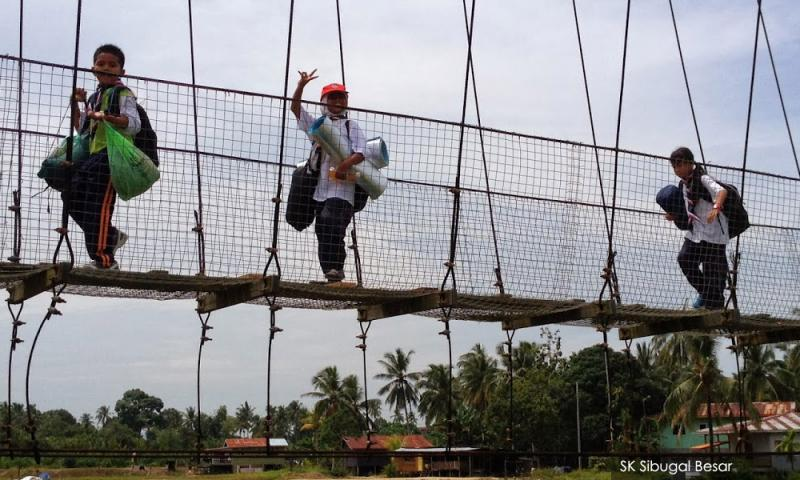 Naturally, netizens were upset by the video and urged authorities to take swift action in fixing infrastructure in the state.
"How long do we have to wait? Not asking for bridges like the ones in Penang, just a suspension bridge is enough…also have to wait so long. If any accidents occur, those living in the rural areas will suffer."

"It's so dangerous for kids to cross (the water pipeline). If it's slippery, it's a gone case for them. The Village Development and Security Committee (JKKK) chairman must work together with MPs."

They also criticised the state government's recent decision to increase the salaries of ministers but couldn't be bothered by the welfare of students.
Kejadian di Kg Mansiang Baru, Sabah.

Sungai deras macam tu, kalau pandai berenang pun bahaya.

Gaji Ketua Menteri Sabah baru naik dari RM23,585 kepada RM33,033 sebulan.

Tapi anak-anak Sabah kena panjat paip lintas sungai. Apa nak jadi ni? pic.twitter.com/Ozvr8Z6VpH

— luqmanlong (@luqmanlong) July 28, 2022
Read also:
---

---
Cover Image via Facebook / Siti Hafizah Leezah and Twitter / BFMNews
Editor: Sarah Yeoh