K-Pop idol and Chinese Singer Jackson Wang has recently become the talk of the town as he knelt down in a parking lot after seeing tons of Thailand fans waiting for him.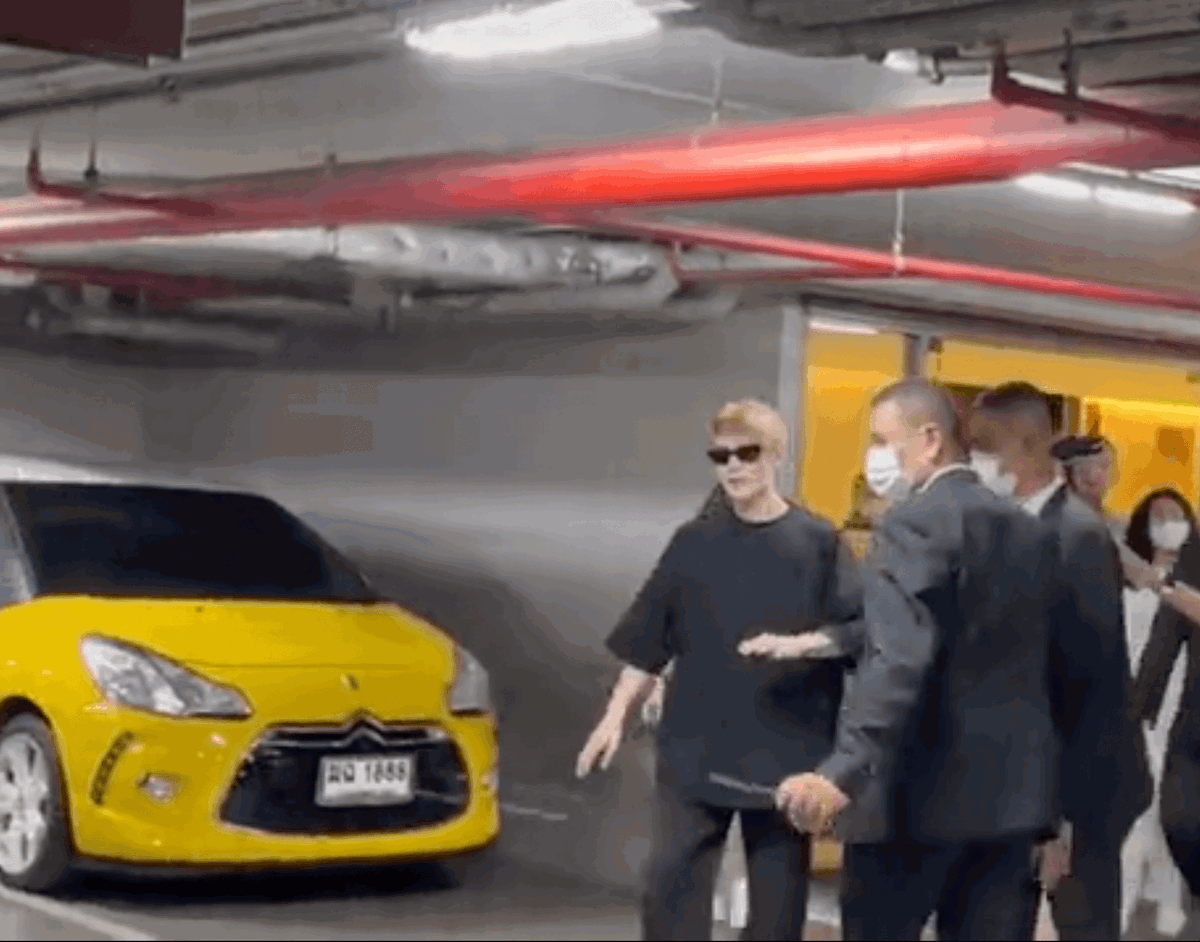 In a video circulating online, we can see that Jackson was walking from the parking lot entrance and upon seeing his fans, he knelt and put his hands together and said:
Thank you and I love you all," he reportedly said.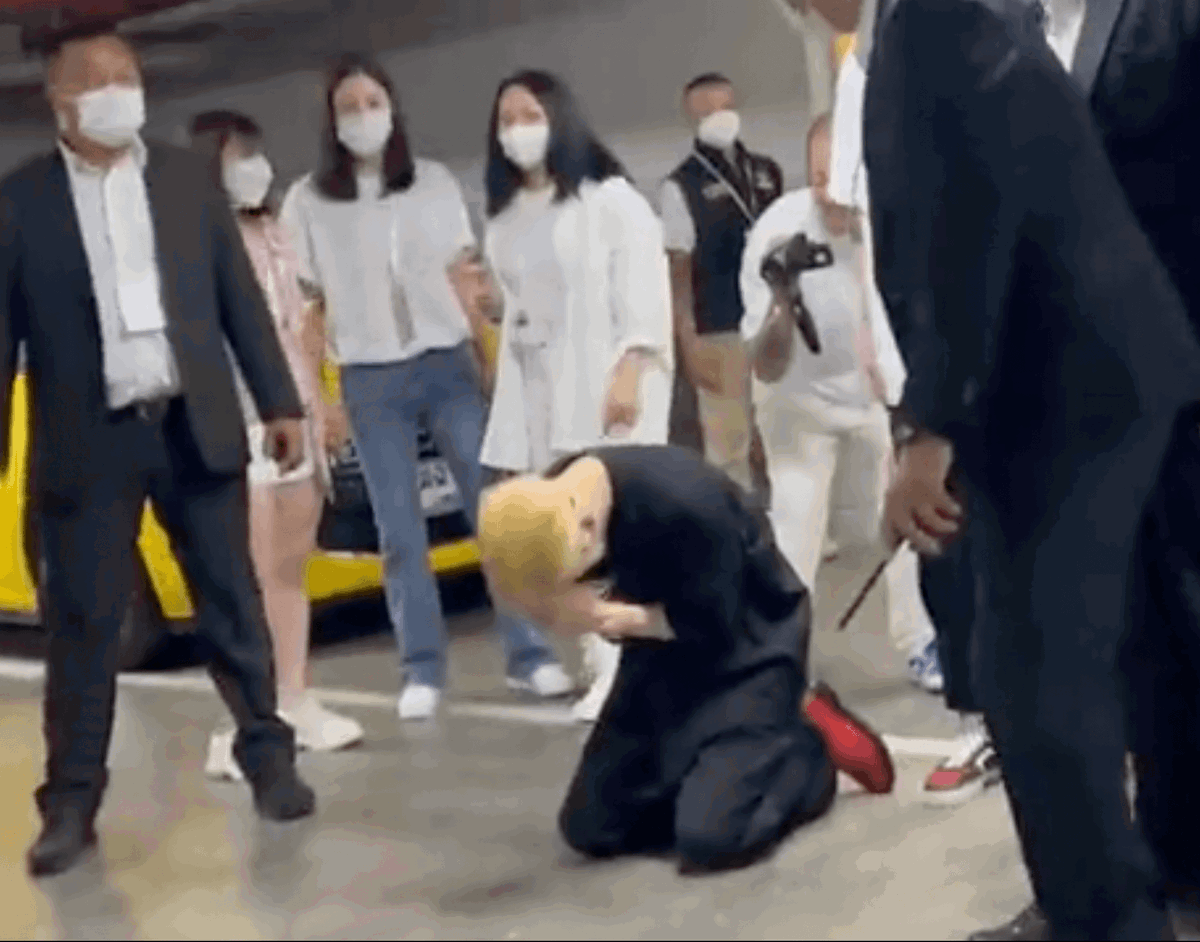 He kept the position for over 15 seconds before his assistant and security guards pulled him out and escorted him to his car.
Read also: Top 10 best-looking Chinese male artist voted by Western netizens
Watch the video here:
❤️❤️❤️❤️ pic.twitter.com/QGbiAB8D6D

— Redlipstelling29 (@Redliptelling29) July 20, 2022
It is also understood that Thailand had been raining for days but his fans endured the bad weather and waited for hours just to greet him.
Netizens are divided over Jackson's action
The video has quickly garnered over 1.7 million views and 2000 retweets since it was posted on Twitter 2 days ago.
The move was also interpreted as his way of thanking his Thailand fans using Thailand-style greetings, and many netizens also took to social media and appreciated Jackson Wang for his sincerity.
"This video shows that he is a little bit drunk and he is very grateful to his fans in Thailand." He did this to show that he is really sincere and will make more people love him. […] I'm proud of him."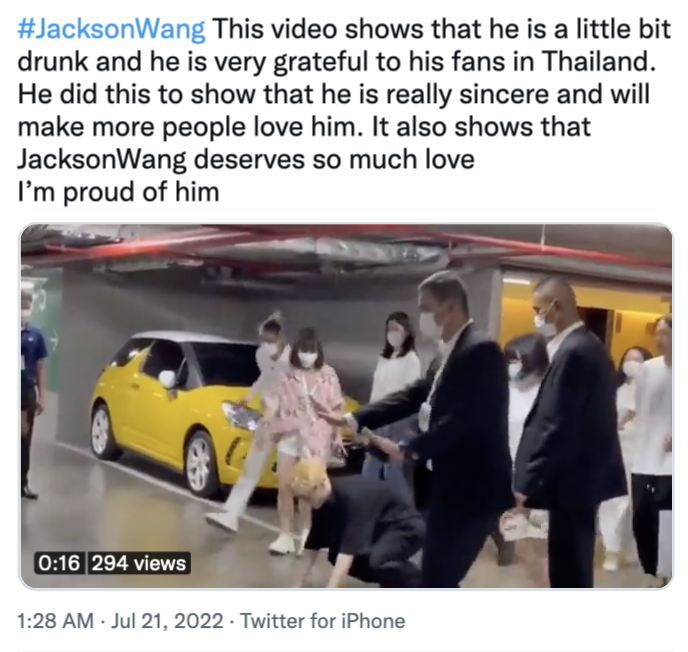 "My good man."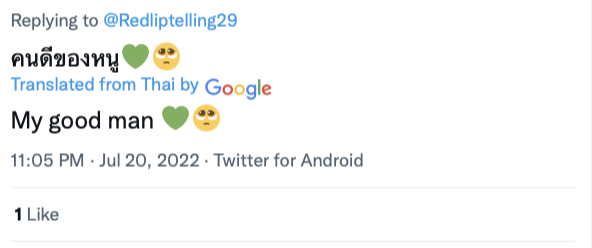 "Jack(son) made us realise how much he cares and loves his fans. Seeing artists and fans to meet each other is to fill other's hearts with positive energy"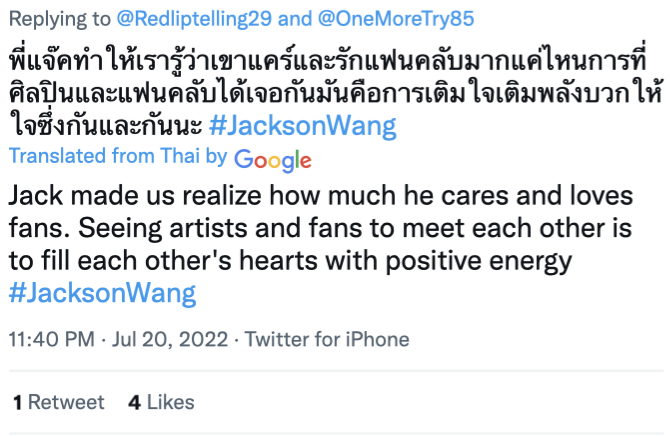 "Omg my heart melts."

Chinese netizens: We cannot accept it
While Jackson's move was well received in the international community, the Chinese fans were not happy about it as Jackson had never knelt down for them.
"Firstly, he is a Chinese citizen. Secondly, there are many ways to thank his fans, I cant accept this."

"He might have many reasons to kneel down, but I am not happy with this."

One sarcastically wrote: "Remember also to kneel when you are back in China."

"Have you treat your Chinese fans like this before?"

"This is unnecessary."

What do you think? Comment below and let us know!
---
It's unrelated to the article but here's our brand-new podcast – Talk Je Lah!
---
Cover Images via Twitter
Editor: Esther Lee