A lucky Johorean has become a millionaire overnight after winning RM31.9 million Sports Toto jackpot today (September 15).
In a Facebook post, Sports Toto Malaysia announced that the prize money of more than RM31.9mil, one of the biggest in Malaysian history, is won by one lucky winner.
It is understood that the lucky man made a bet at a Sports Toto station in Bukit Indah Garden, Johor Bahru. He bought the Supreme Toto 6/58 jackpot lottery (6/58) on the draw day of September 14, and successfully hit 1, 3, 9, 11, 26, 47, lucky to win up to RM31,949,922.85.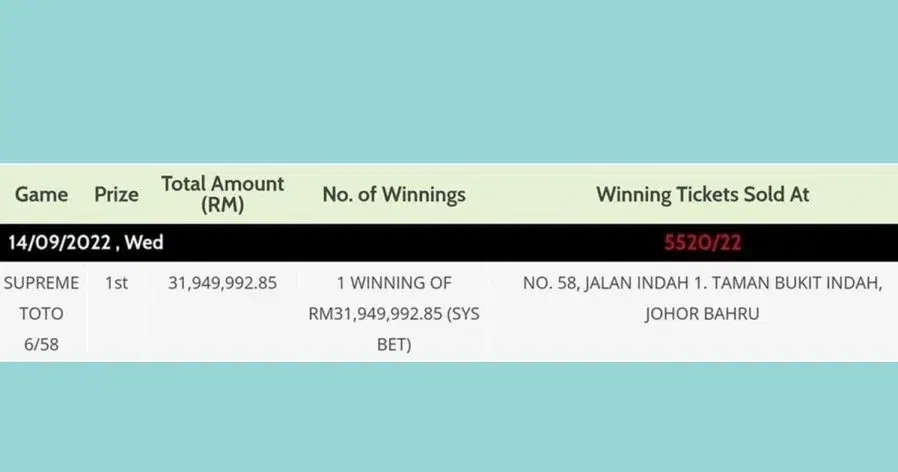 One of the highest in history
The amount the individual won is now one of the highest in the Malaysian history as he doesn't need to co-share the lottery with other winners.
Previously, another Penangite also won RM95mil in the similar lottery.
Watch our coverage here:
---
It's unrelated to the article but here's our brand-new podcast – Talk Je Lah!
---