Freshly sacked Khairy Jamaluddin may have found himself a new home following a cryptic Instagram story posted by the Johor Prince.
In the story posted by Johor Crown Prince Tunku Ismail Sultan Ibrahim, he posted a photo of him and Khairy along with the caption: "Future JDTFC CEO and Johor Youth adviser."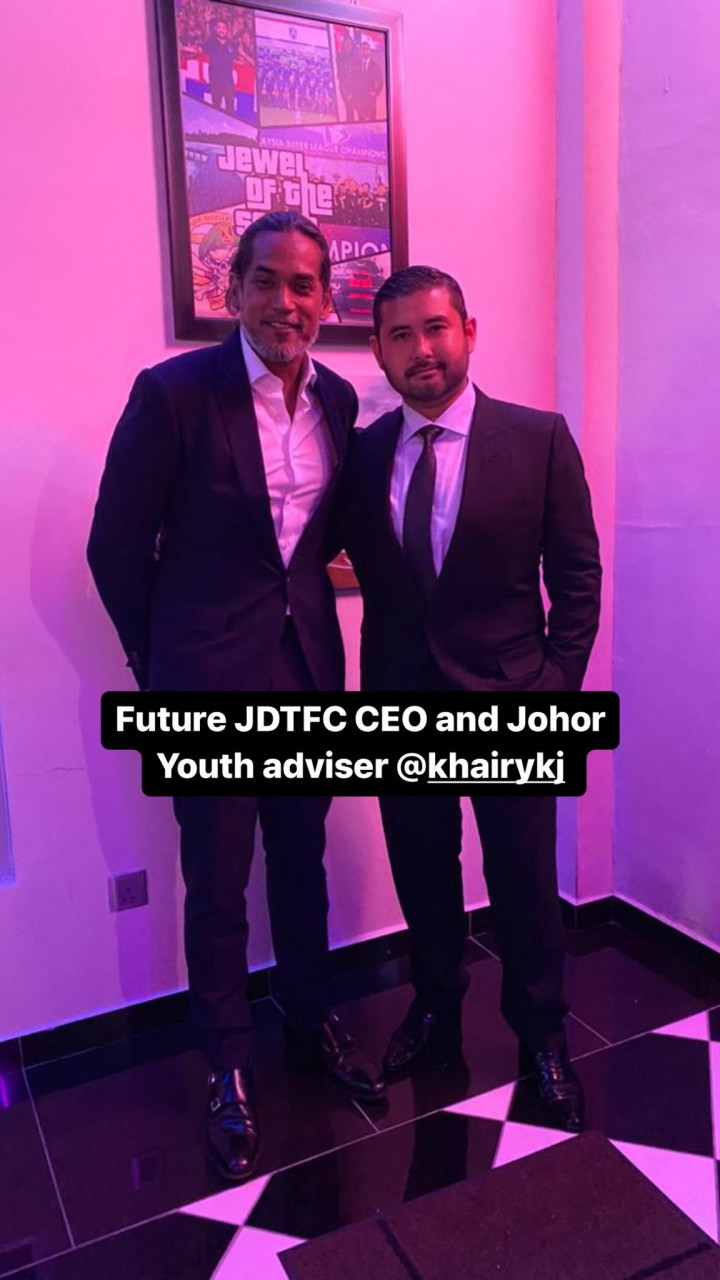 In return, Khairy reposted the story along with the words: "One door closes, others will open. Rezeki di tangan Allah (fortune is in God's hands)."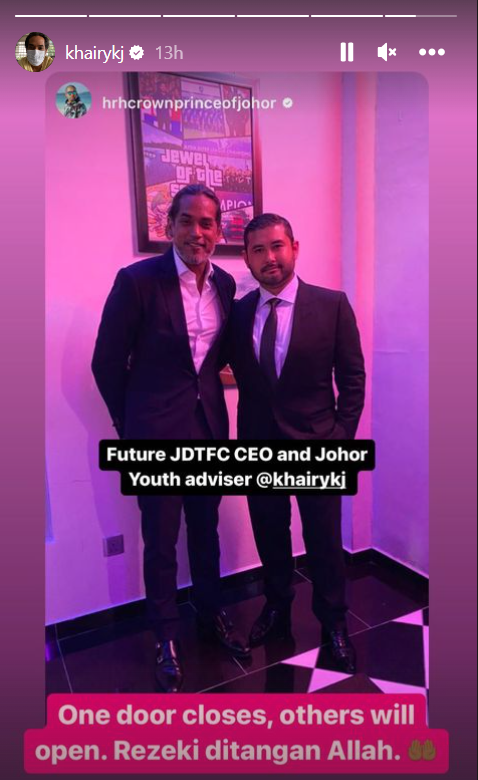 The Johor Darul Ta'zim FC (JDTFC) is a football club which is currently owned by Tunku Ismail and has former Australian international Alistair Edwards as its CEO.
As for Khairy himself, he has had prior experience in overseeing Malaysia's sporting scene throughout his time as youth and sports minister from 2013 to 2018.
Sacked as part of UMNO's 'internal purge'
The former health minister was shown the door by UMNO yesterday (Jan 28) as part of the party's efforts to 'purge' itself of members deemed to be disloyal.
Another big casualty of the purge was ex-defense minister Hishamuddin Hussein, who was handed a six-year suspension.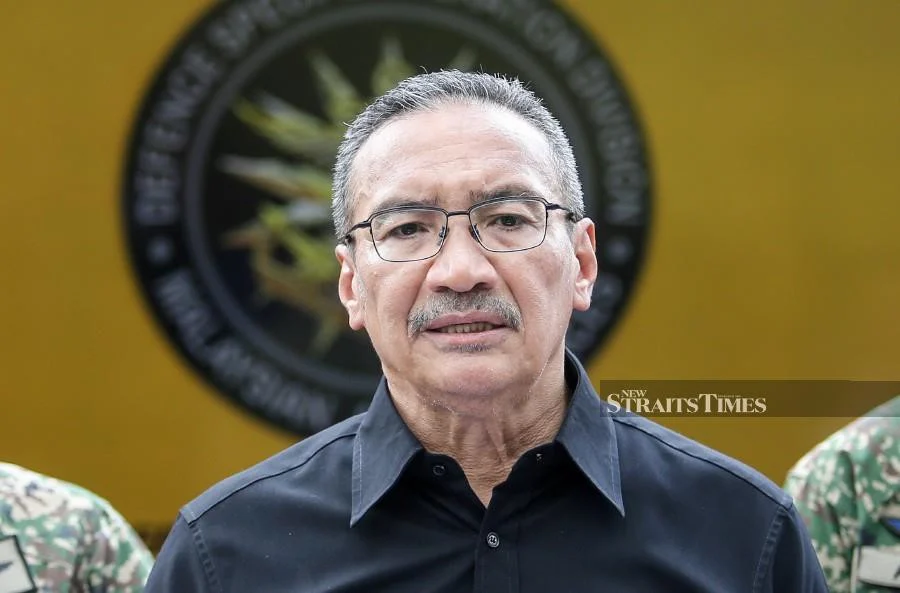 Following their sackings, several Perikatan Nasional (PN) component parties have reached out to the duo to persuade them in joining them, with the recent one being extended by Gerakan.
Read more about it here:
---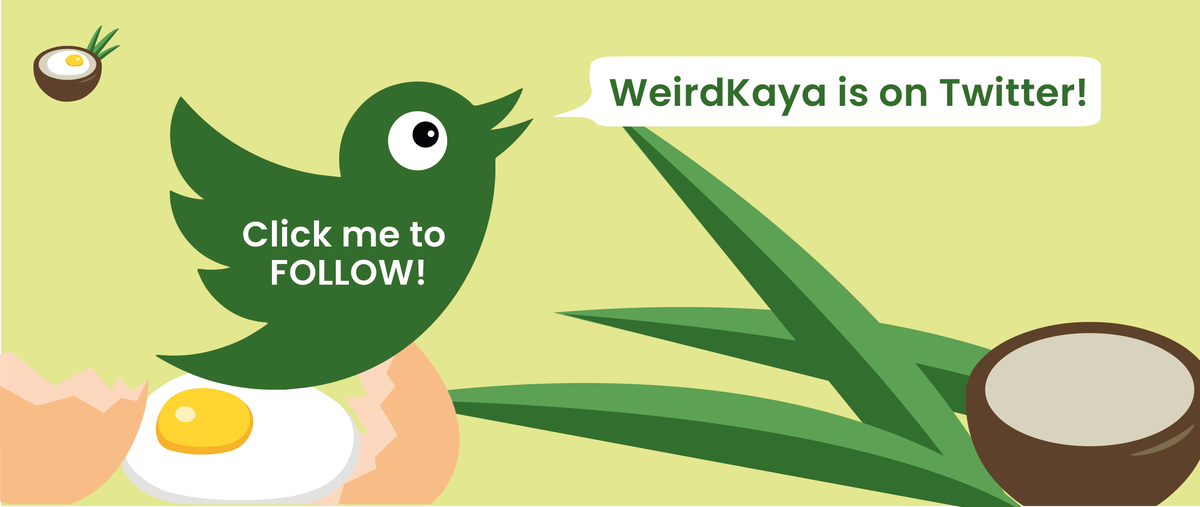 ---