As of this writing, I've had the pleasure of visiting not just one, but two cat-friendly cafes in the past. Prior to my experience at Poppy Kat Cafe, I had the opportunity to explore Monster, A Garden Cafe located at Pasar Seni.
Given my deep-rooted admiration for places like Petaling Street and Pasar Seni, which have held a special place in my heart since childhood, I mustered up the courage to venture into the less-familiar neighborhood of Cheras. My motivation stemmed from my desire to visit this incredibly aesthetic cat cafe, Poppy Kat.
Aesthetic delights and retro vibes
Stepping into the cafe, I was immediately greeted by a delightful ensemble of feline companions, each exuding an irresistible charm.
Their cuteness and chonkiness instantly melted my heart, and I knew that I was in for a treat. But the allure of Poppy Kat didn't end there.
I was captivated by the interior design, where every corner emanated an inviting shade of orange, enhanced by the gentle glow of dim lights.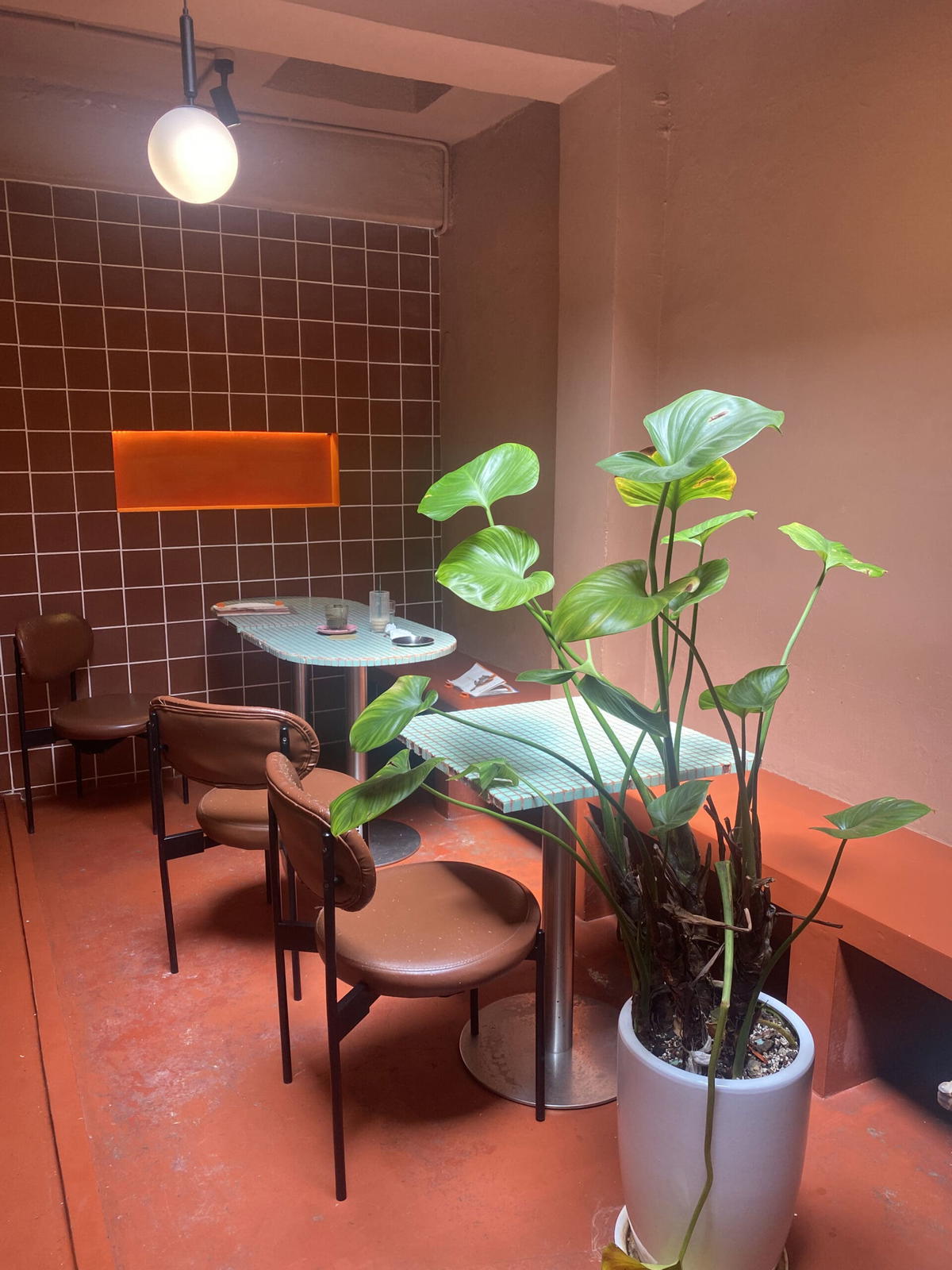 The cafe exuded a retro vibe, reminiscent of the 80s and 90s, which was further amplified by the carefully chosen tables and chairs, their colors seamlessly complementing each other.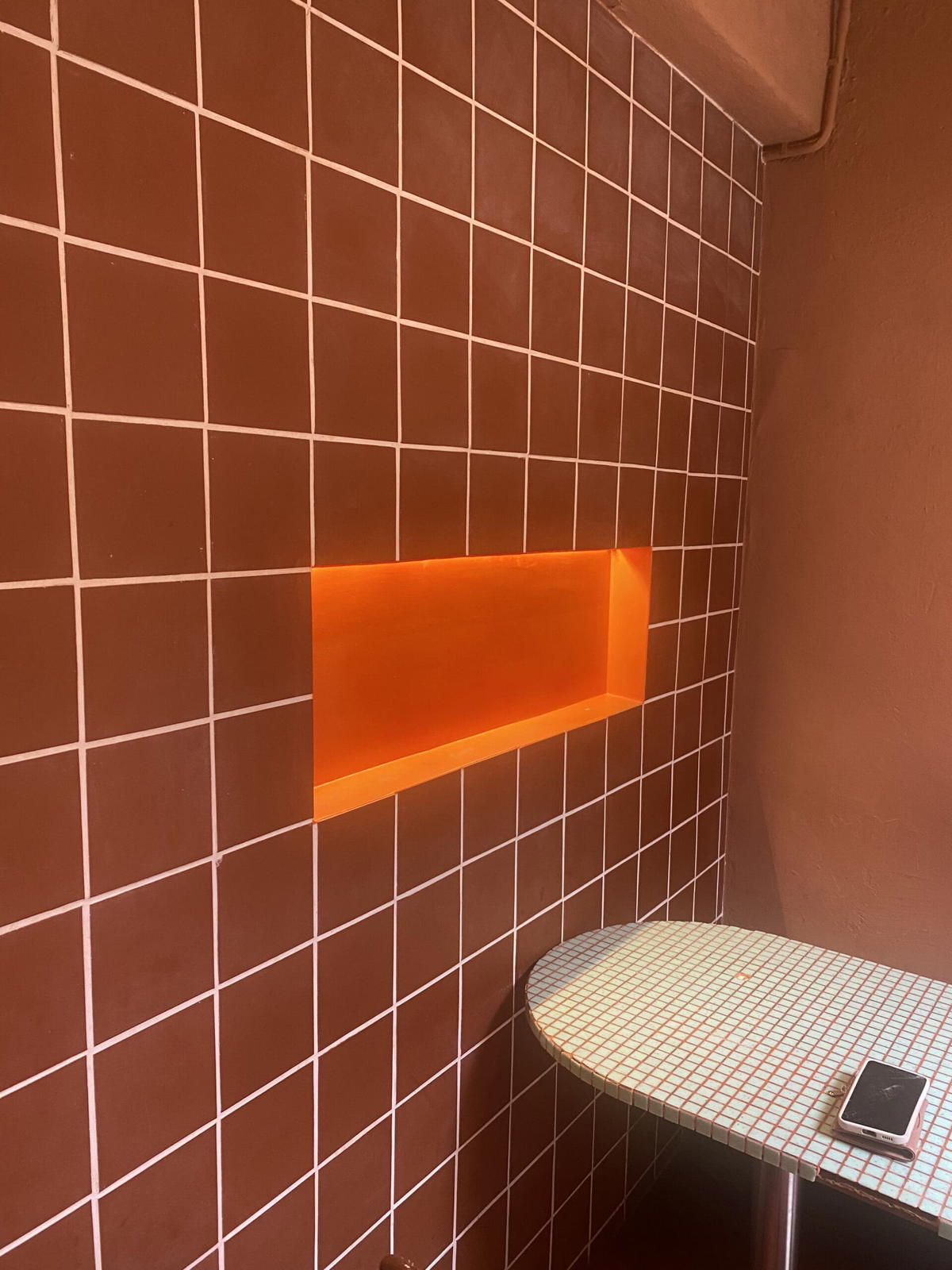 Bar section and Instagram-worthy glass ceiling spot
One particularly intriguing section of the cafe had a bar-like ambiance, with an interior that exuded a sense of bareness.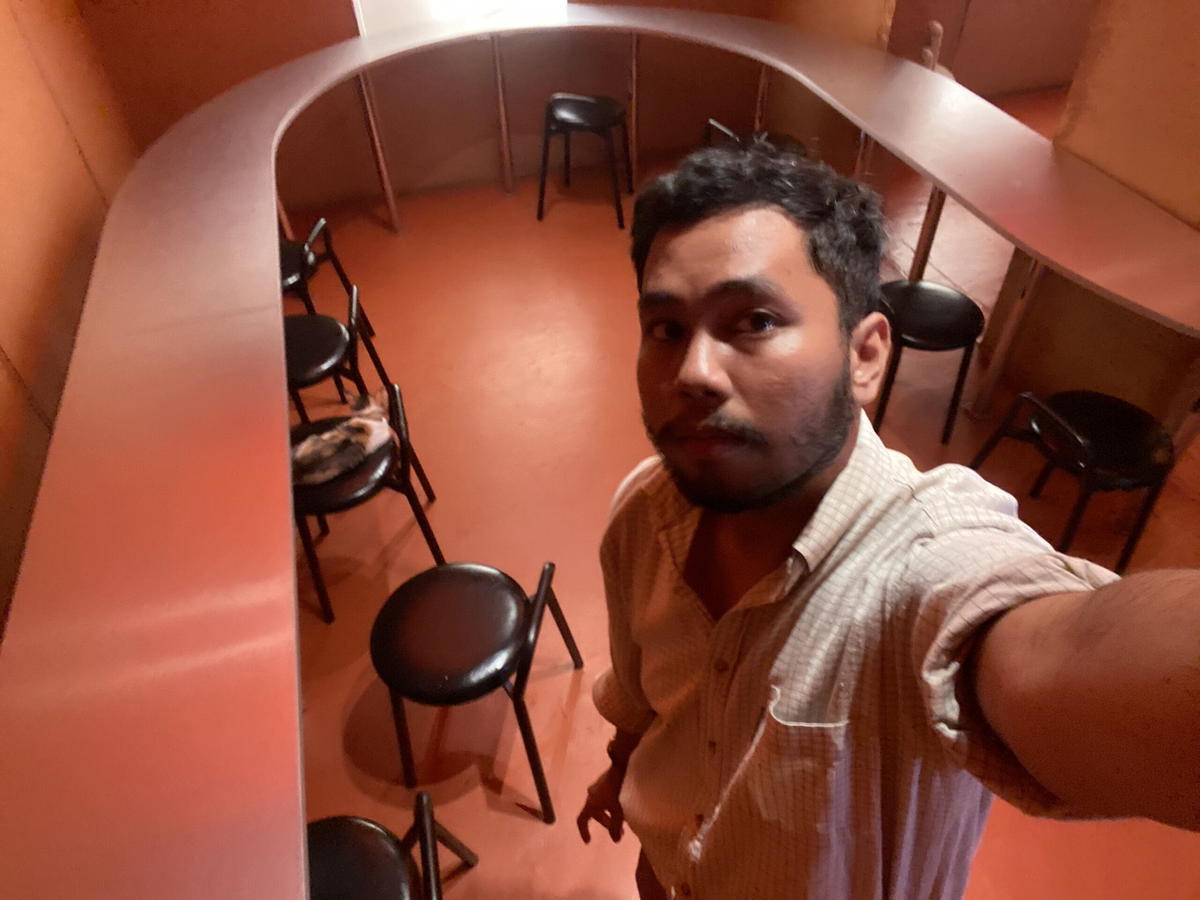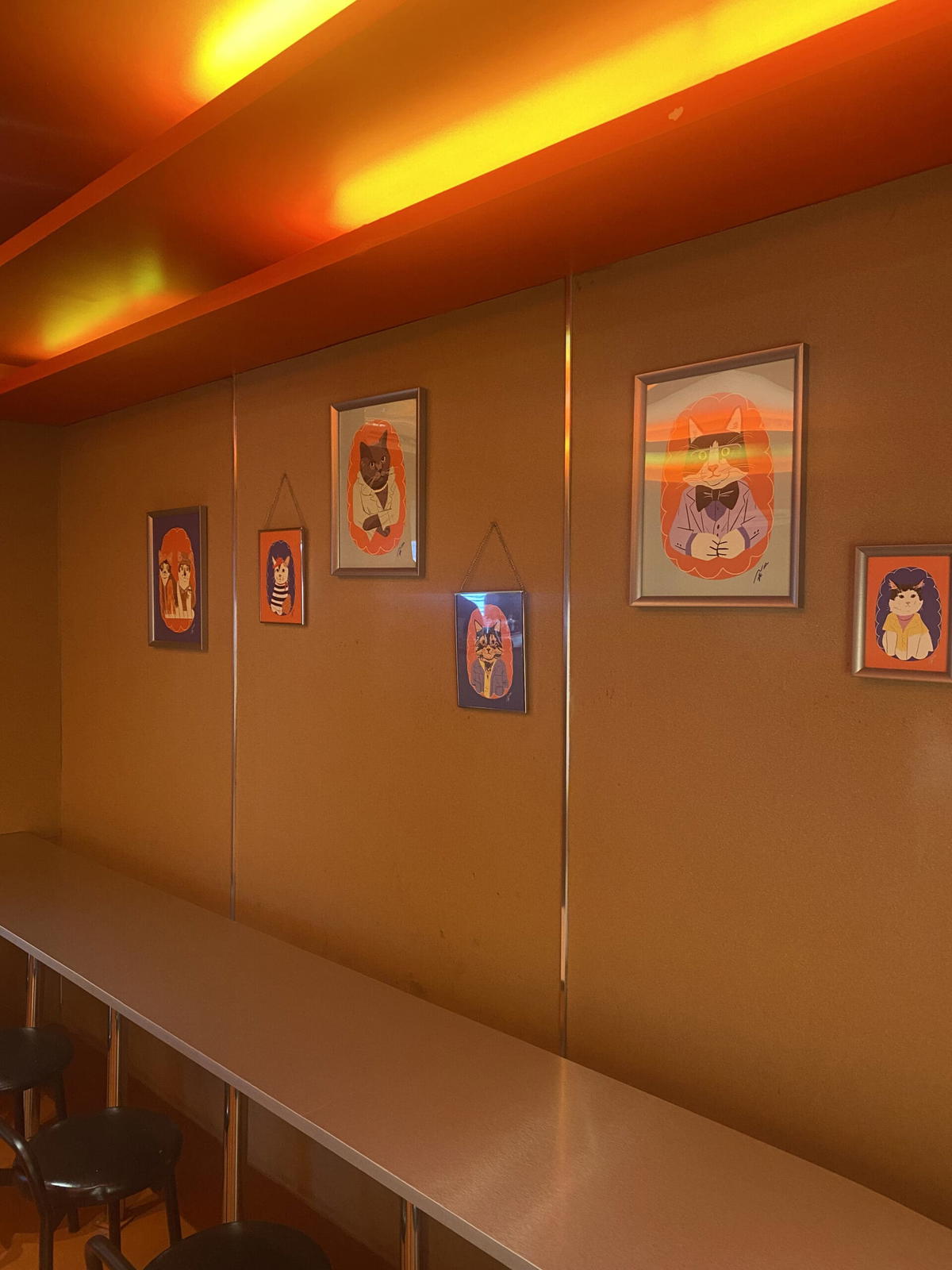 There was this corner that also boasted a table positioned directly beneath a glass ceiling, allowing a flood of natural light to illuminate the space.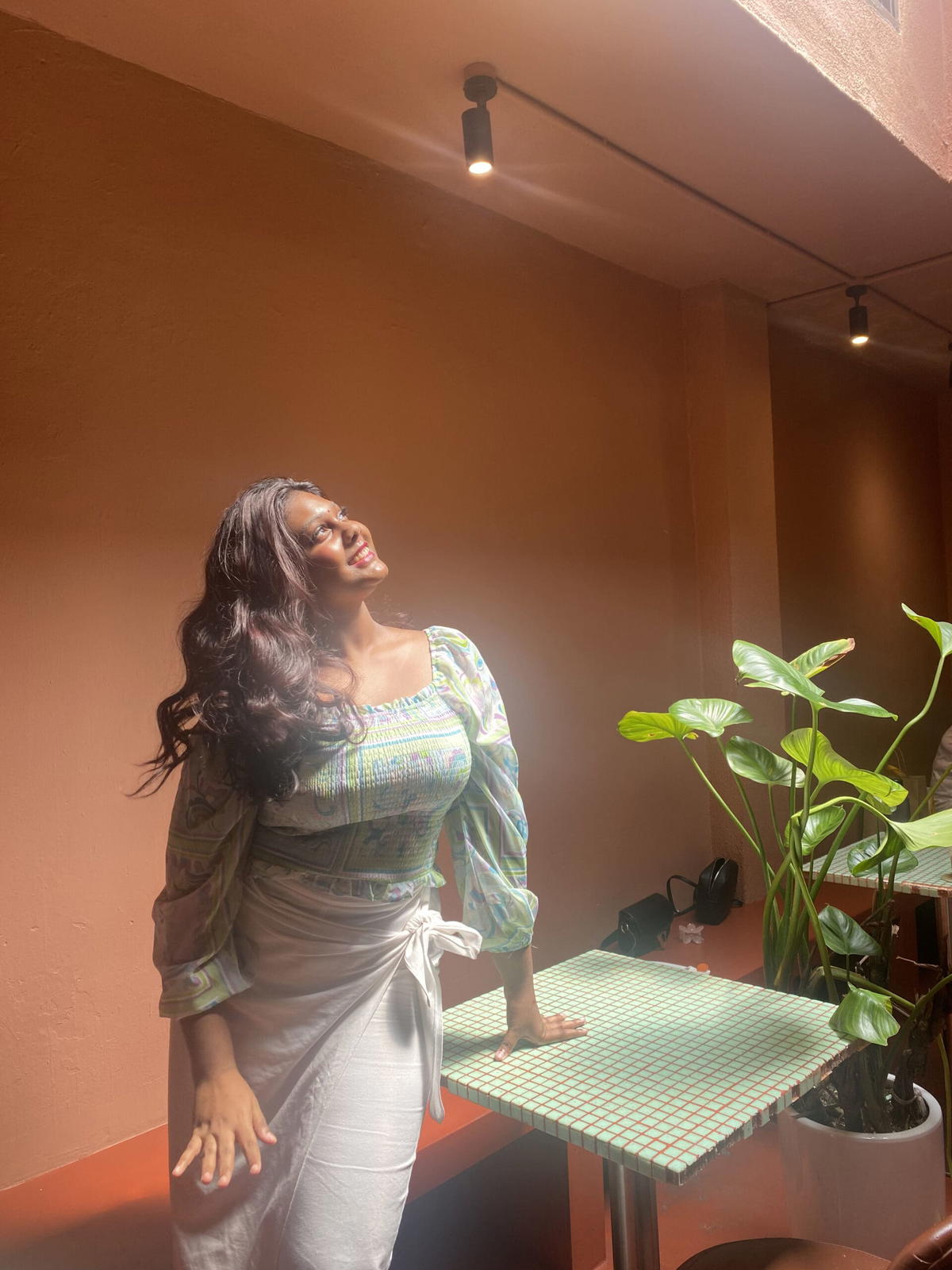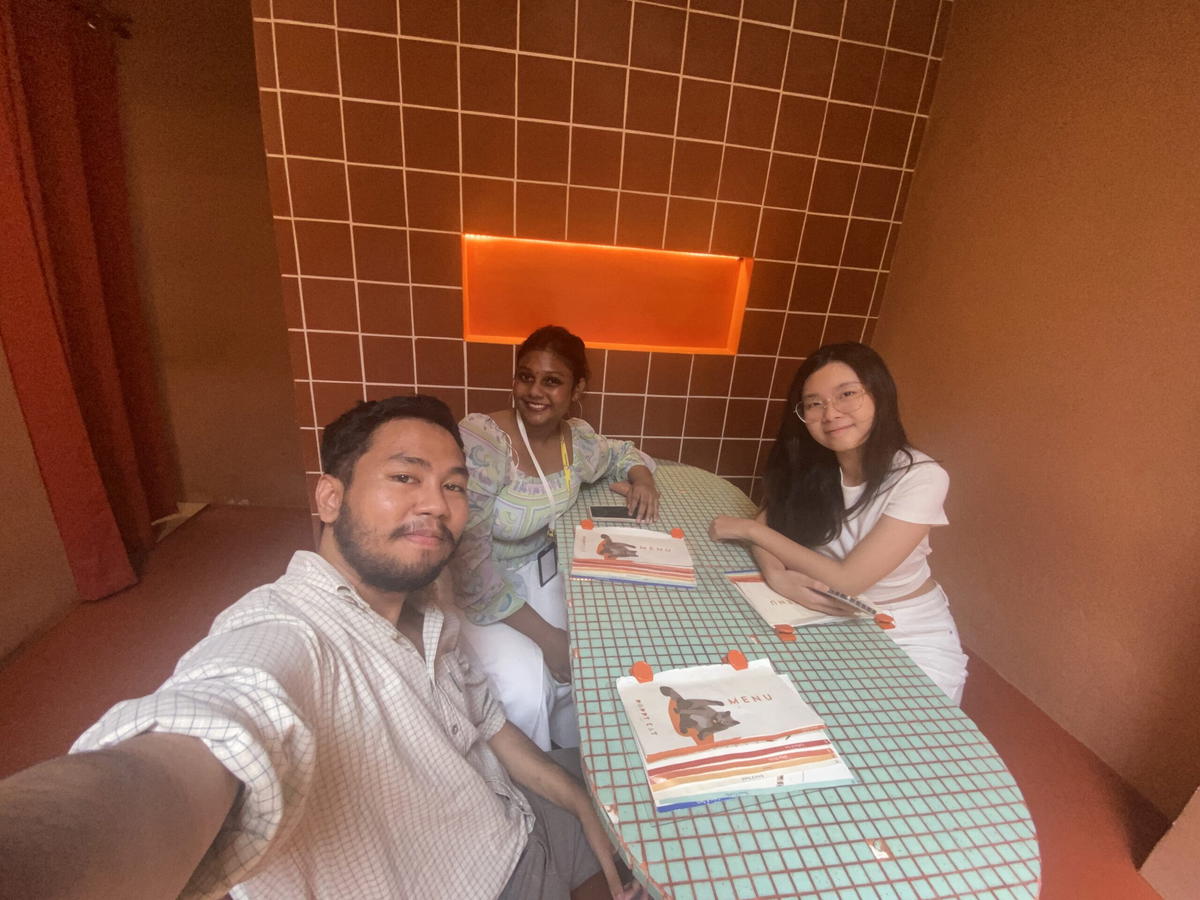 It was a paradise for social media enthusiasts, and my friends and I were no exception. The captivating aesthetics beckoned us to snap countless photos and videos, creating lasting memories of our time spent together in this enchanting space.
Adorable furry companions
Now, let's shift our attention to the true stars of the cafe: the cats. Drawing from my personal experience, I couldn't help but compare the feline residents of Poppy Kat with those from my previous visit to a cat cafe last year.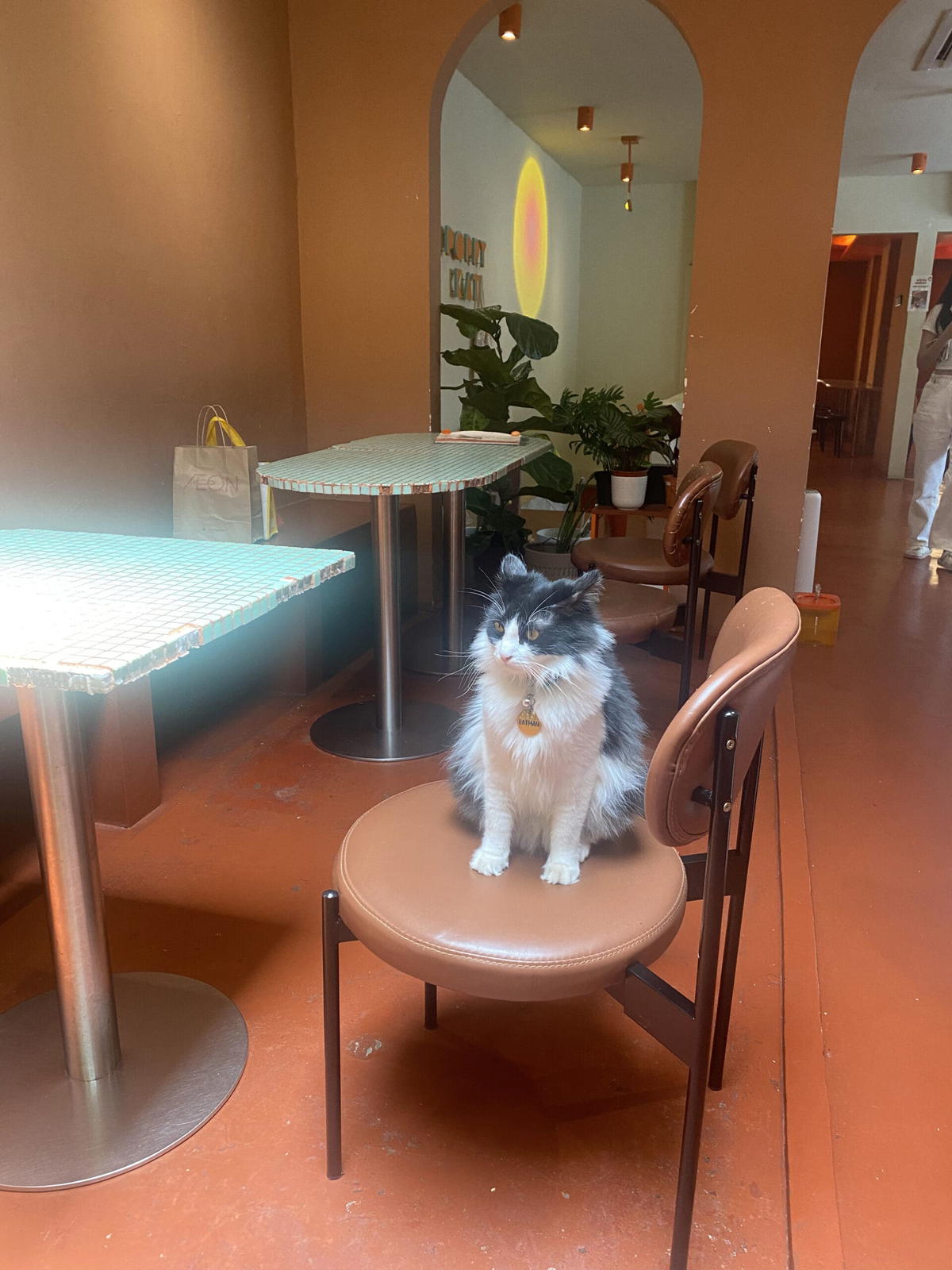 To my delight, the cats at Poppy Kat were not only lovely but also incredibly gentle and friendly. They welcomed us with open paws, allowing us to shower them with affection through hugs and kisses.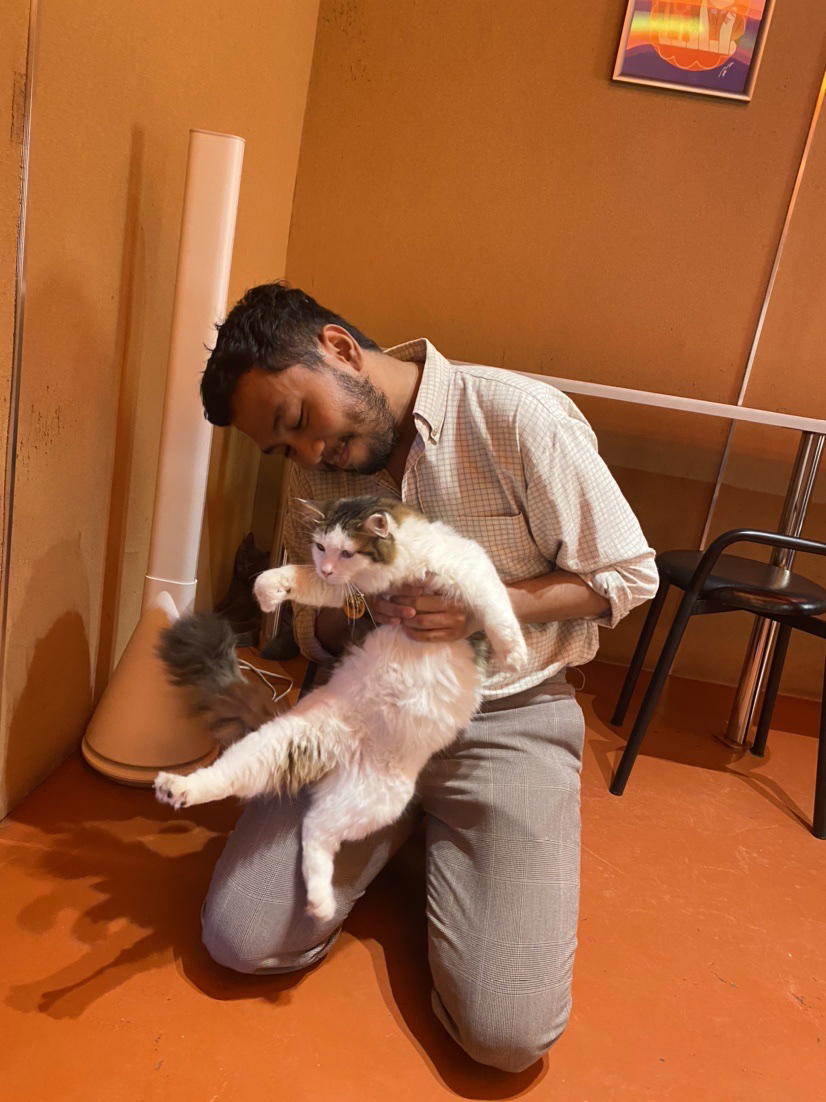 And here's the best part: Poppy Kat Cafe didn't charge a single cent for the entrance fee, making the experience even more delightful and accessible to all!
Indulging in croffle delights
Now, let's delve into the culinary delights that awaited us. Before setting foot in the cafe, our minds were fixated on one particular item: the croffle.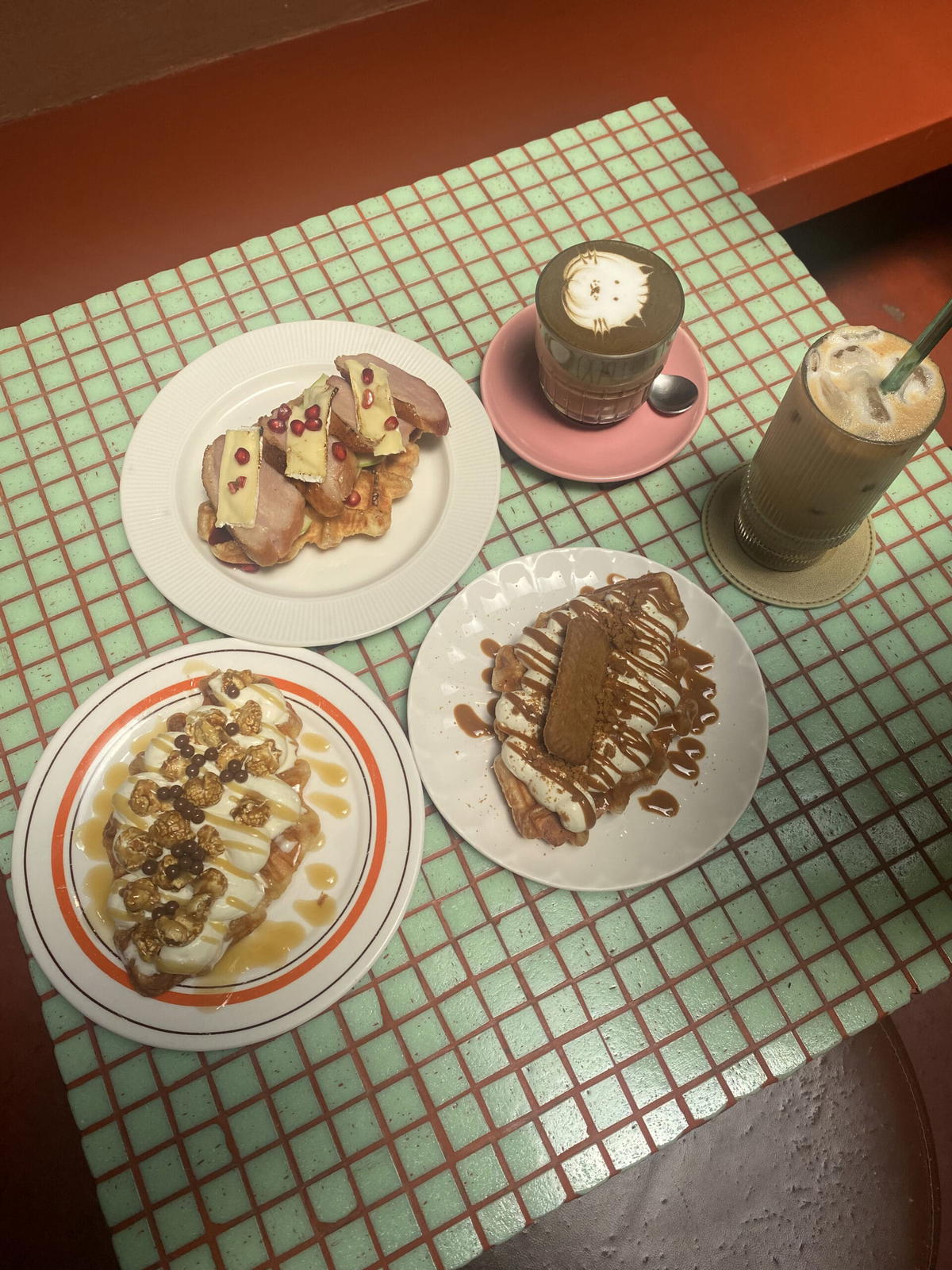 This delectable creation is a harmonious fusion of a croissant and a waffle, resulting in a unique and indulgent treat. In fact, it seemed that croffles had become the signature offering at Poppy Kat Cafe.
During our visit, we had the pleasure of sampling several variations of croffles, each offering a distinct flavor profile and culinary experience.
Biscoff Croffle
The Biscoff Croffle (RM15), a signature creation, surpassed our expectations. Its buttery croffle base perfectly complemented the biscoff sauce and light cream, reminiscent of the beloved Biscoff biscuit. Topped with mascarpone and Biscoff crumbs, it delivered a delightful medley of textures and flavors.
Butterscotch Popcorn Croffle
Next, the Butterscotch Popcorn Croffle (RM15). This tantalizing treat featured a homemade butterscotch sauce, whipped mascarpone, popcorn, and caramelia pearl crunch. While both the Biscoff and Butterscotch Popcorn croffles impressed us with their taste, we found them to be slightly on the sweeter side, catering to those with a pronounced sweet tooth.
Smoked Duck with Brie
Our final croffle adventure led us to the Smoked Duck with Brie (RM18). Grilled smoked duck, accompanied by raspberry sauce, green apple slices, and torched brie cheese, graced the croffle's surface. This particular creation struck an exquisite balance between sweet and savory, with the infusion of duck meat adding a rich and savory note. Personally, I found this croffle to be my preferred choice.
Satisfying the palate and wallet
As we settled the bill, which amounted to approximately RM80 for our party of three, including tax and our accompanying drinks (Chai Latte – RM13 and Hojicha Latte – RM13), we couldn't help but reflect on the overall satisfaction we experienced at Poppy Kat Cafe.
The charming surroundings, inviting atmosphere, positive vibes, delectable food, refreshing beverages, and, of course, the delightful company of the resident cats all contributed to an unforgettable experience.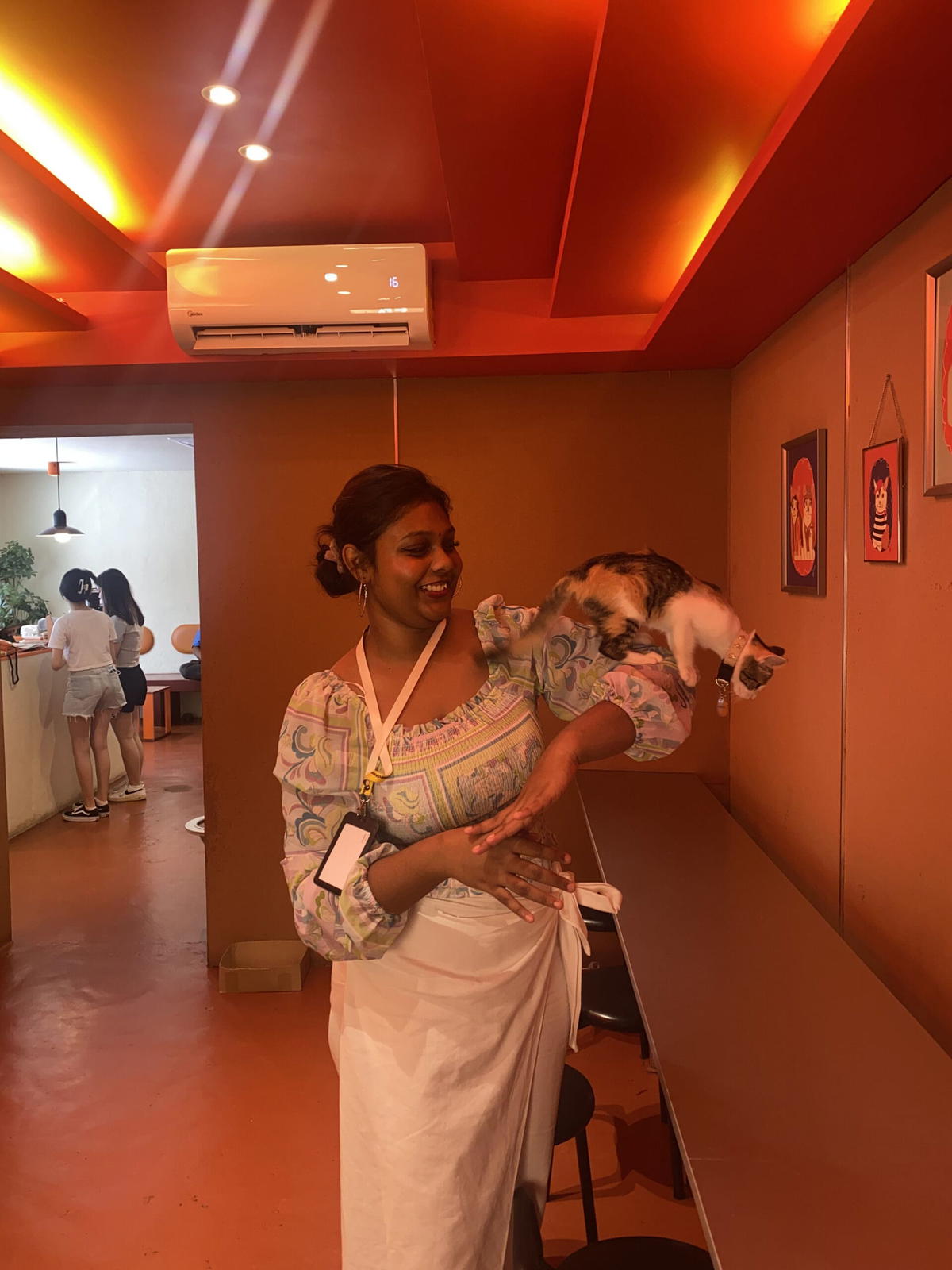 We will definitely return in the future.
In the meantime, do check out this video of our visit to Poppy Kat Cafe!
For more information about Poppy Kat Cafe, I encourage you to follow them on Instagram or visit their website.
Address: Poppy Kat Cafe, 34A, Jalan Nadchatiram, Taman Taynton View, Cheras, 56000 Kuala Lumpur
Operating hours:
Monday – Thursday: 11.00am-10.00pm
Friday – Sunday: 11.00am-12.00am
Contact: 011-54173453
This is a muslim-friendly eatery.
Disclaimer: This is an independent review by WeirdKaya.
READ ALSO:
---
---