Papasan Canteen has been on my to-go list for as long as I can remember. Despite my ignorance towards the cuisine served, my longing has never ceased as I would hear people praising the eatery whenever I brought it up.
Thus, after a visit to Hauntu, an interactive haunted house at The LINC KL, me and my colleagues were looking for a restaurant located along the way to Taman Connaught for dinner.
Unsurprisingly, Papasan Canteen in Cheras popped up on Google as it was nearby and I quickly seized the opportunity to pay a visit as I was the only one who hasn't been there yet.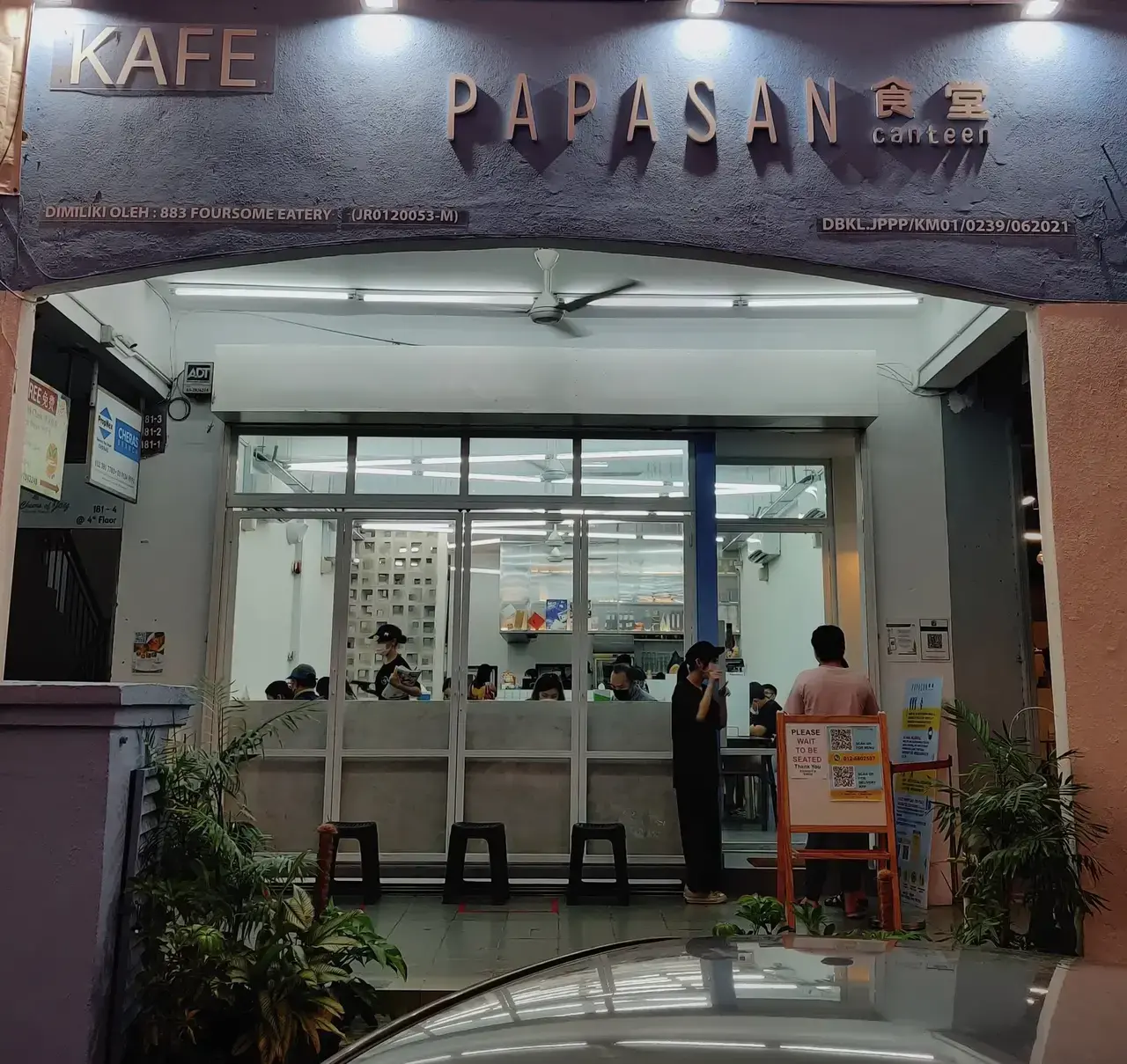 Simple interior
I was surprised upon stepping into Papasan Canteen as the interior wasn't what had in mind. Or maybe it's cause I didn't do any research on the place at all.
Unlike most cafés where the interior is one of glamour and elegance, Papasan Canteen give off a simple but fresh and clean vibe, which suits its aim of providing "food for the people".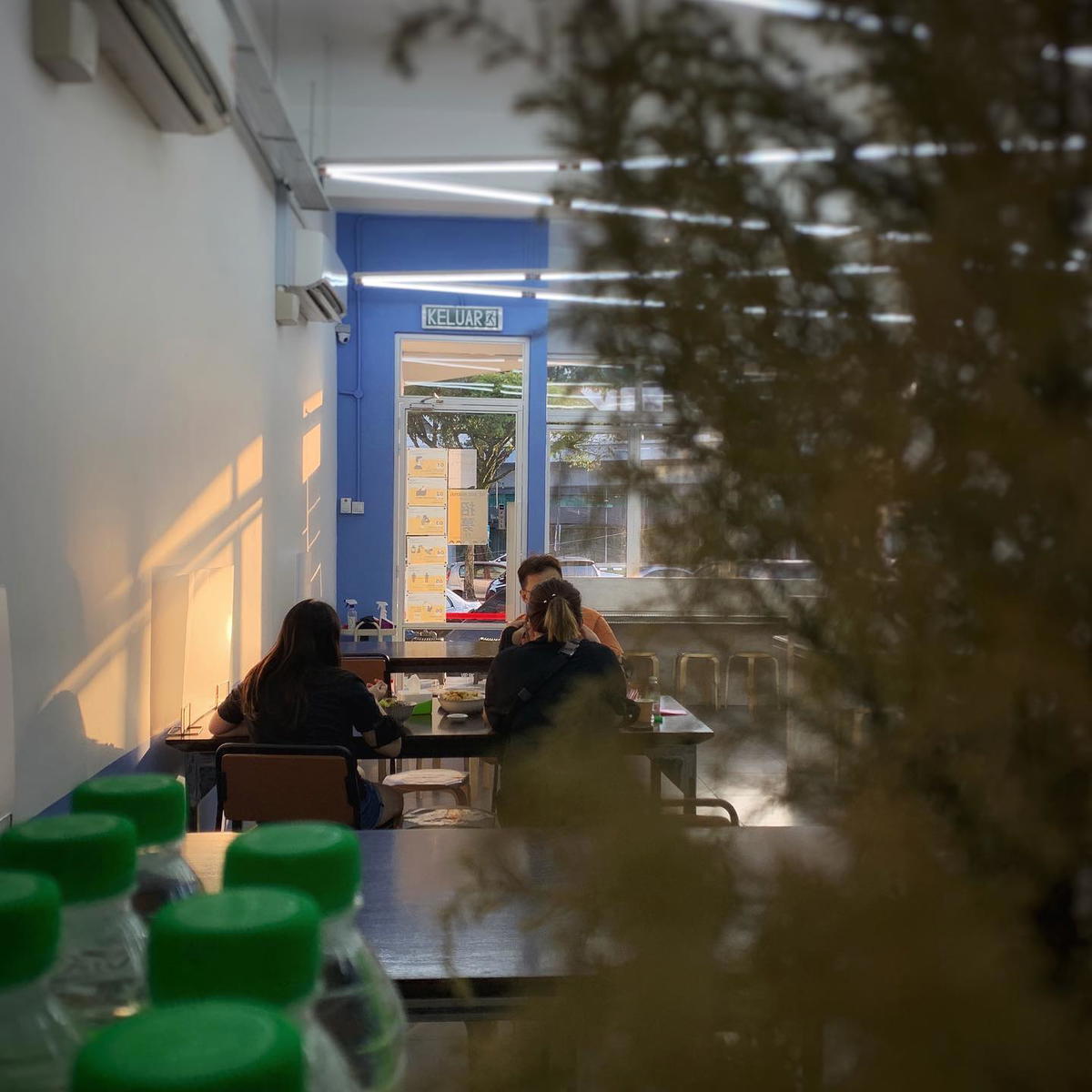 However, one thing to note is that Papasan Canteen can get really crowded during peak hours as there are limited seats available. Reservations aren't allowed so you'll need to try your luck at securing your seats.
Thankfully, we were able to find a table despite dropping by at around 7pm on a weekday.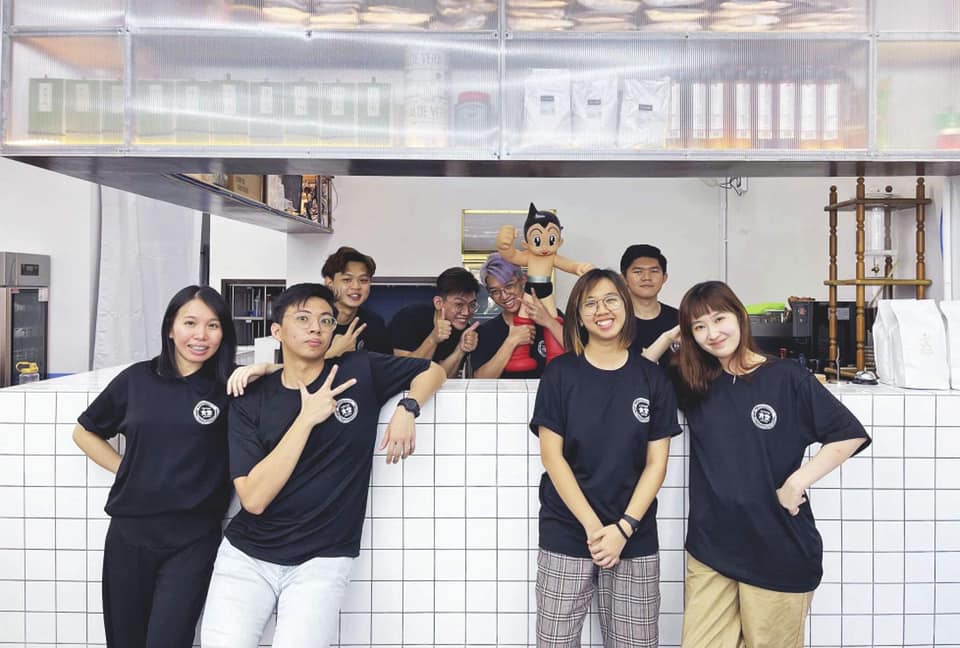 Now that we've talked about its interior, it's time to move on to the food!
Omu Curry Rice (RM22)
According to my colleagues, this is a must-order at Papasan Canteen, which I obliged happily.
I personally have high expectations when it comes to Japanese curry with fried chicken and I'm happy to report that this dish didn't fail to satiate my taste buds.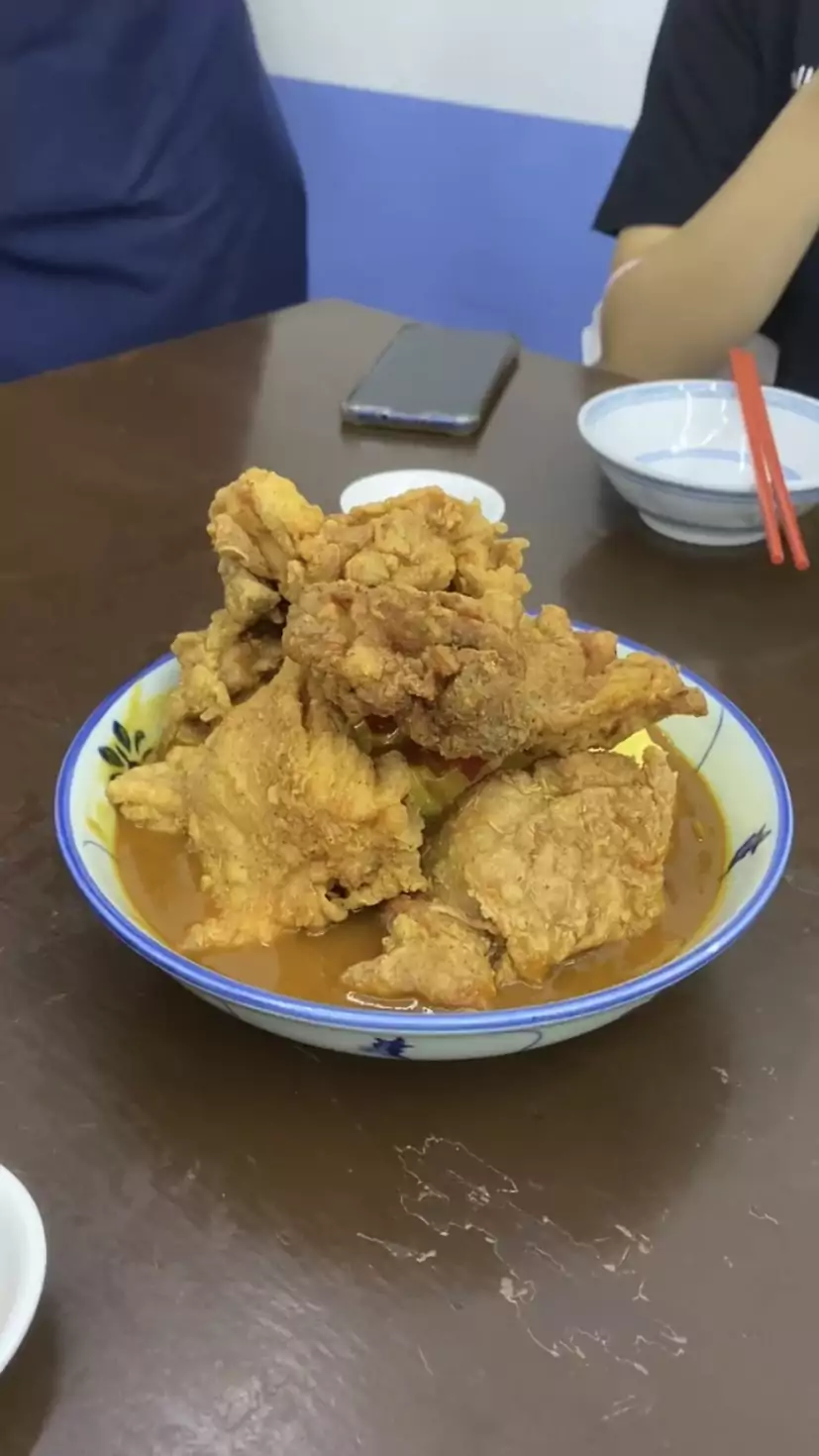 The fried chicken was crispy on the outside and tender on the inside and its aroma wasn't overpowered by the curry even when it was dipped into it, making both elements complement each other perfectly.
As for the scrambled egg, it had a much fainter fragrance compared to the chicken and curry but I could still taste its lingering aftertaste after pairing it with the curry.
One might assume from the photo that the chicken is rather small, but you'd be quite wrong. In fact, I felt half full upon finishing the dish and there were still plenty more waiting for me!
Inari Salmon Mentai (RM20)
This was a standard sushi dish, which all of us found much delight in consuming.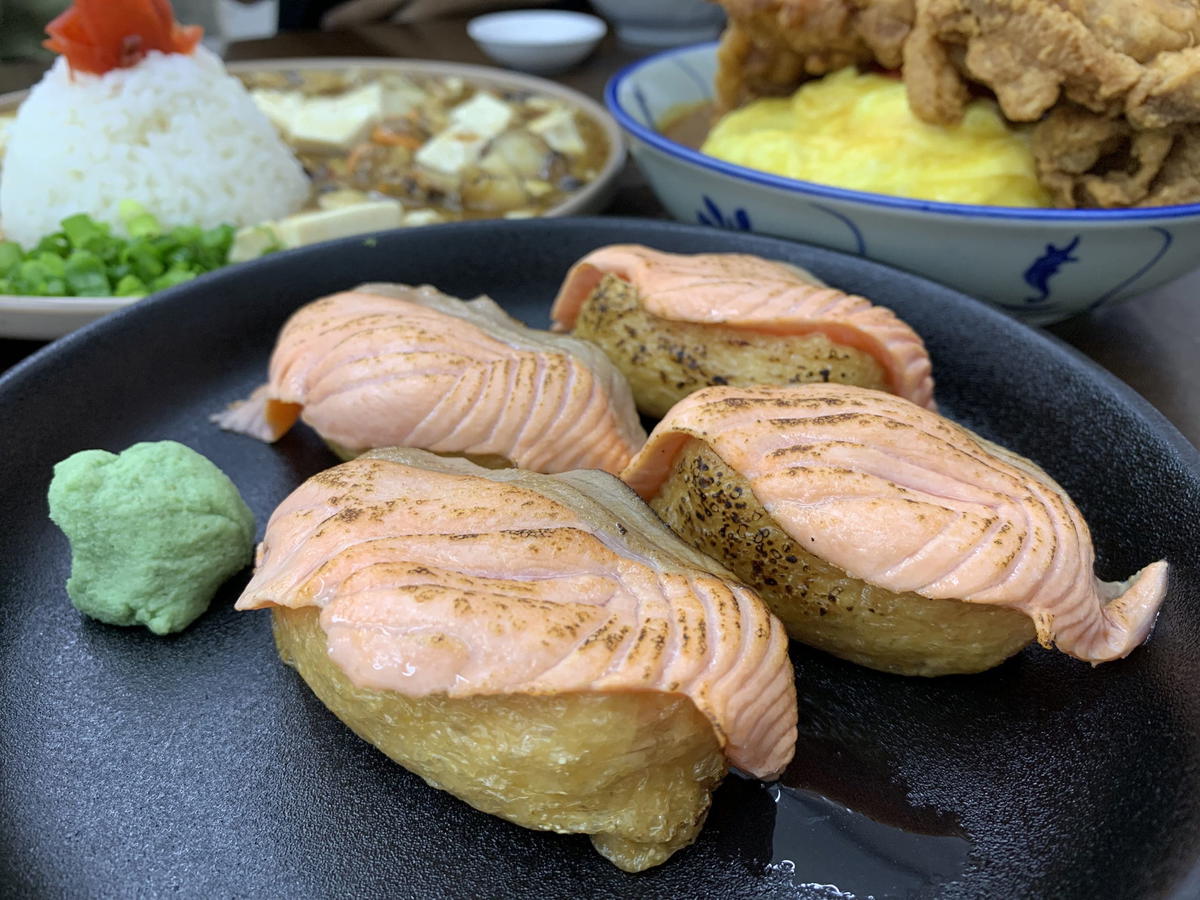 The salmon and inari (deep-fried tofu pockets) were made just right, where it produced a perfect balance between the salmon's rawness and the inari's sweetness. The wasabi gave it a further kick with its spiciness, making us unable to resist the urge to slather it all over the sushi.
Teriyaki Beef Don (RM26)
Although this new dish was slightly pricier than the previous dishes, we instantly knew why the moment we tasted it.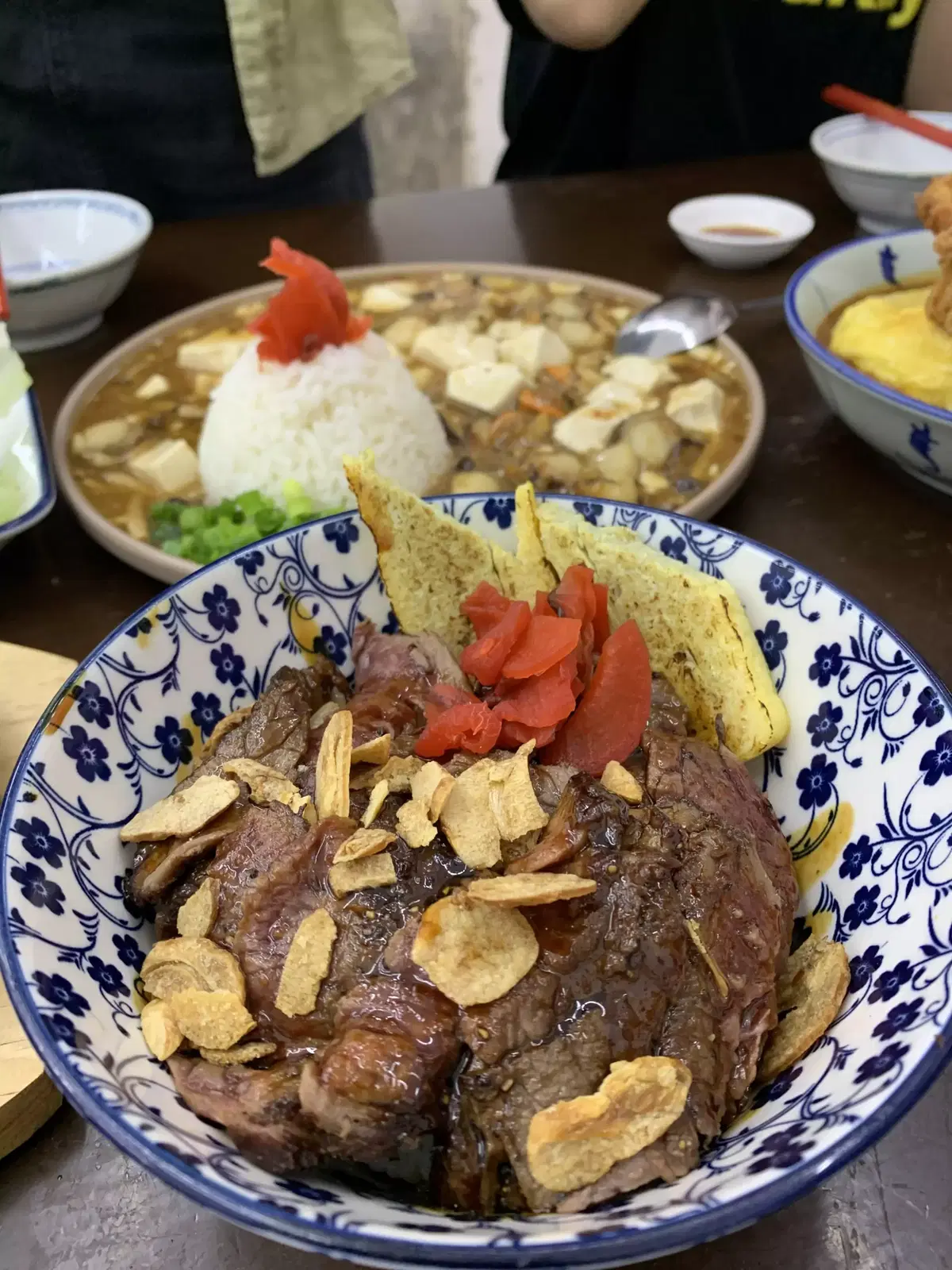 Succulent, tender, juicy. This dish is possibly one of the rare few that fully embodied all the adjectives used to describe a good piece of beef. On top of that, its "premium" texture and taste was further accentuated by the teriyaki sauce.
While most would see it as an odd pairing with beef, the tamago (egg) and broccoli went well with the meat and rice.
Salmon Bomb Bomb (RM26)
Just like its name, the dish really created an explosion in my mouth (in a good way) as it was indeed a masterpiece crafted by someone who truly knows his/her thing.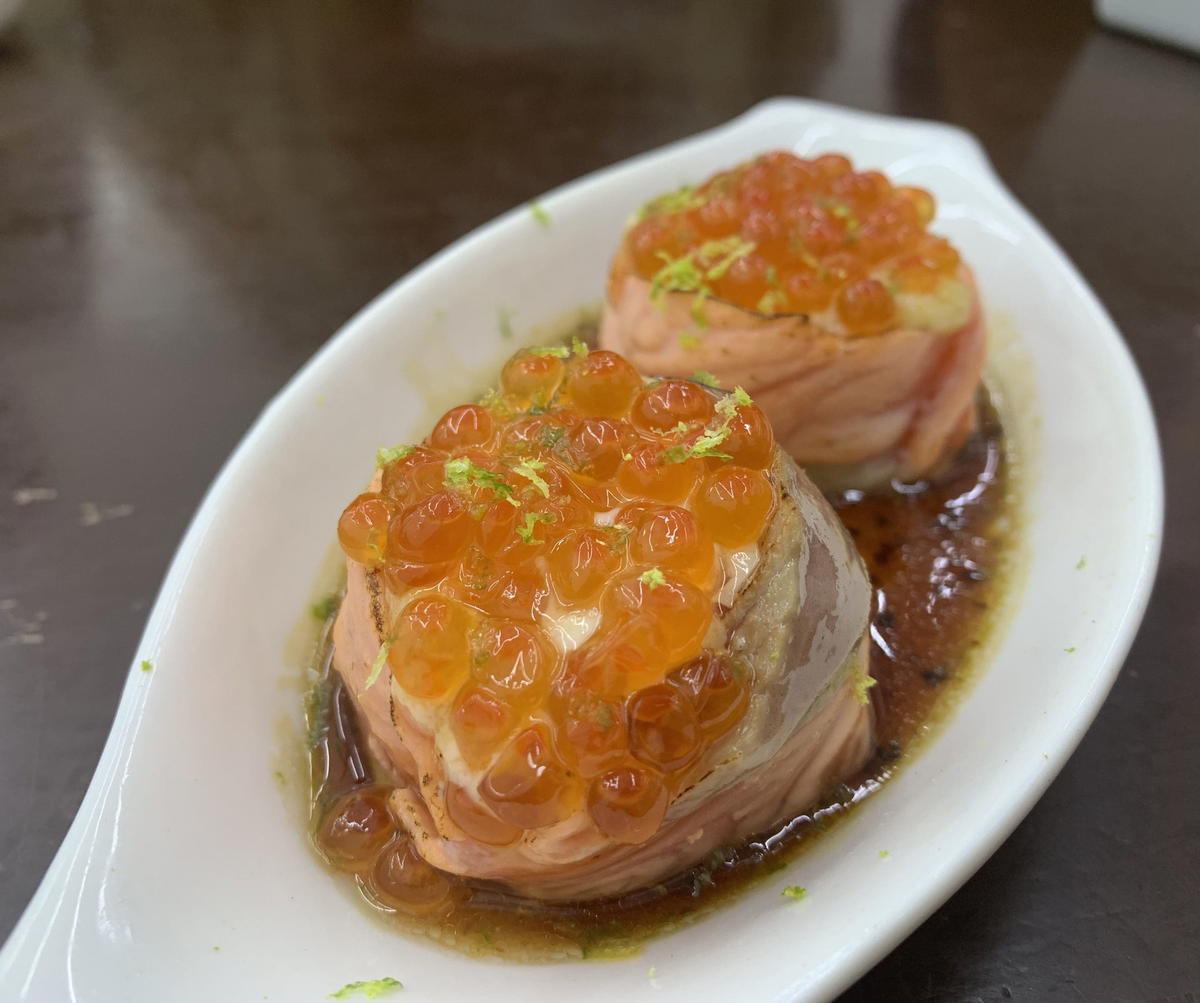 The dish, which came with rice wrapped with salmon and topped with ikura roe immediately sent me to seventh heaven upon my first bite, where the roe burst in my mouth with satisfying pops.
The one aspect that led me to deem this dish as a masterpiece was the lime citrus skin toppings, which gave a tangy touch to the dish.
You might think that it's overpriced, but trust me when I say it's worth the money because it really is. After all, you won't know if you don't try, right?
Scallop Spicy Mapo Tofu Rice (RM25)
I won't lie that I got a tad worried when I saw this dish's soupy appearance as it didn't quite strike me as attractive.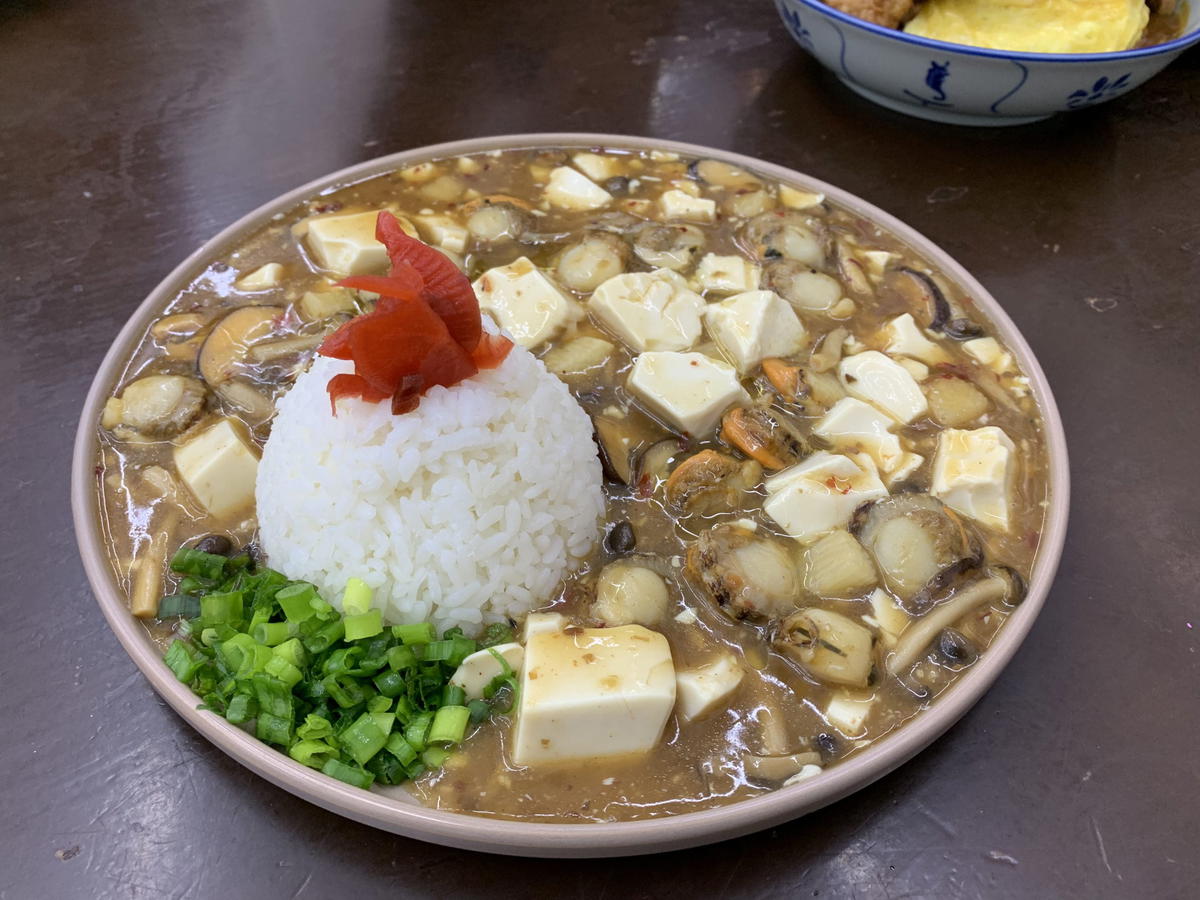 However, my worries later proved to be unfounded as I began to dig into this rather unorthodox dish. The mapo tofu was rich in flavour and had a generous amount of ingredients in it. The only complaint from me was that it could be spicier.
Oh yeah, did I forget to mention the amount of scallops inside the dish? Based on the photo, I bet there was around 10 juicy pieces of it and the plate was twice the size of the Omu Curry Rice!
Hot Sizzling Oyster (RM26)
The Hiroshima oysters were definitely the MVP, hands down. As the name suggests, they came sizzling hot and had a crispy batter as its exterior.
I was also surprised to know that I'm supposed to put the oysters into the lettuce before eating it, just like what you'd do with grilled meat at Korean BBQ restaurants.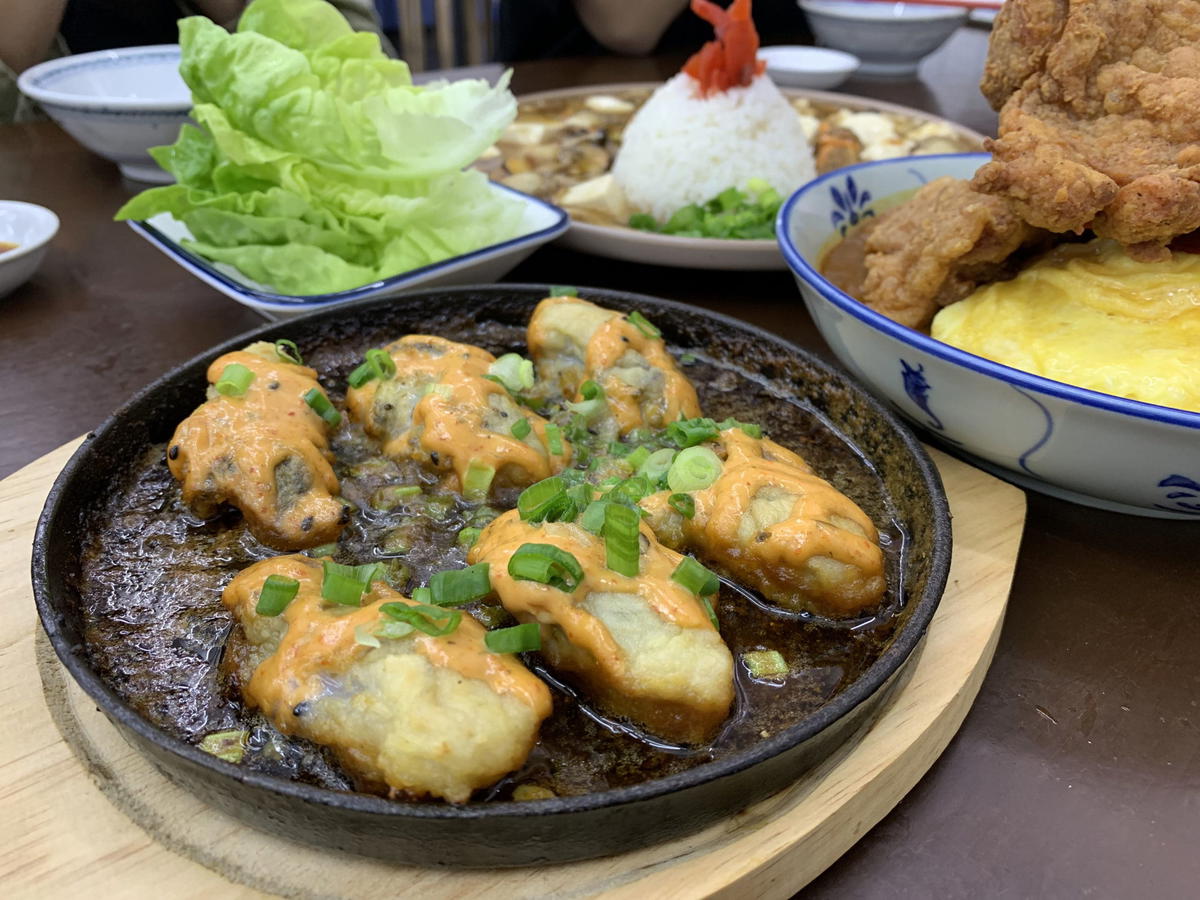 As it is with seafood, the number one concern is that the oysters would give off a pungent smell that some may find it difficult to tolerate. Thankfully, the oysters were cooked to perfection and was drizzled with spicy mayo sauce, further blocking out any "fishy" smell.
Durian Carbonara (RM28)
Who would have thought and durian and carbonara could be made into a standalone dish?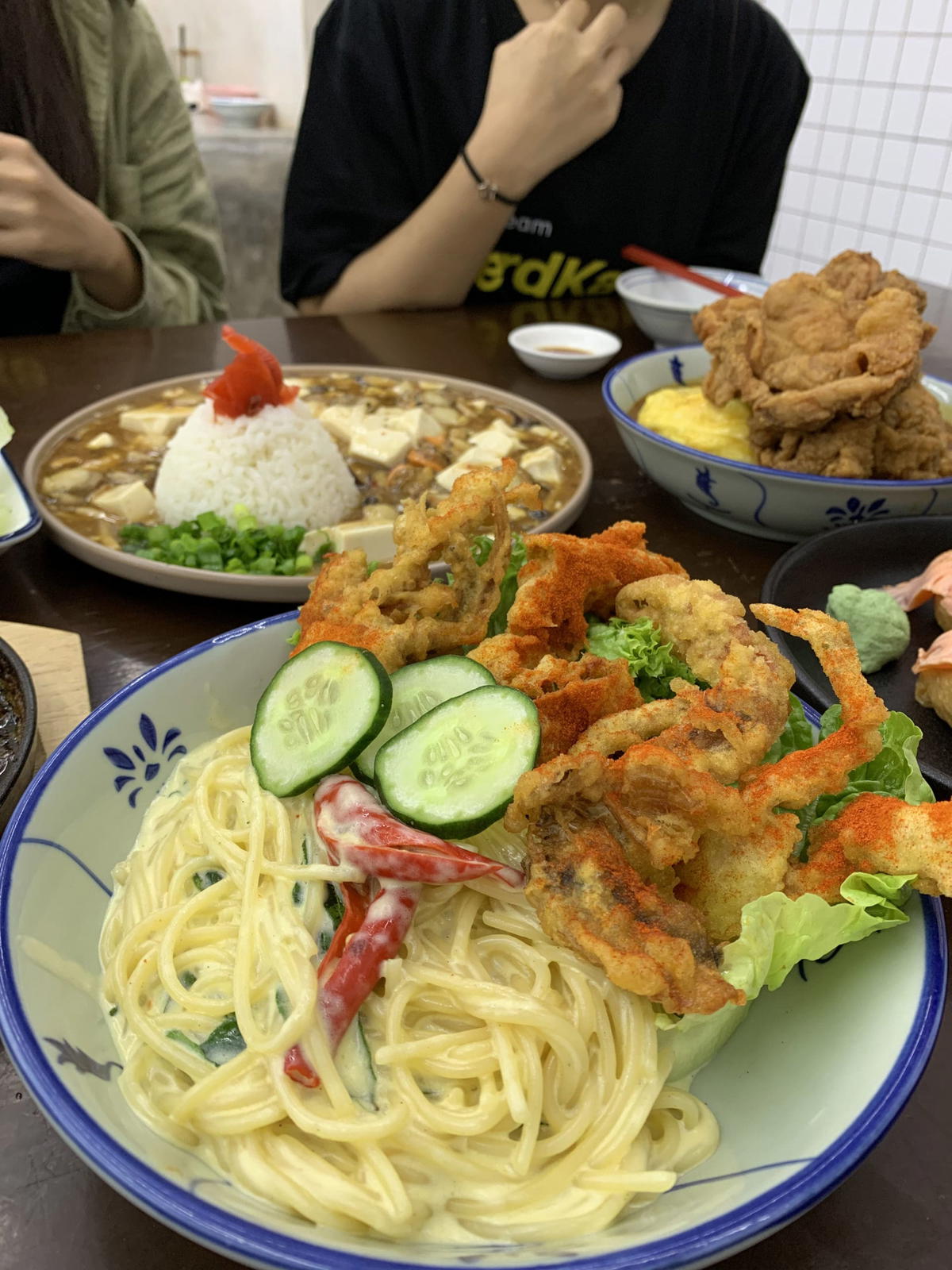 Despite this extremely odd pairing, I was astonished to find the two working harmoniously together and didn't cause a clash in flavours. The durian was also rich in flavour, as if you were eating the juice extracted right from the fruit.
It also came with softshell crab topped with chili powder, which still managed to display its own unique taste despite the durian's richness.
Final verdict
I paid RM192.03 in total for the food alone, which was inclusive of tax and service charge.
Overall, I had an extraordinary dining experience at Papasan Canteen, thanks to the food which truly took my tastebuds on a gastronomic adventure.
I've also become a huge fan of their brilliant combination of Japanese and Asian cuisine and I would be very happy to be the first one to try out its new menu if there was one.
On top of that, the portion was really big and value for money, which I think is hard to come by in eateries across the Klang Valley.
Thus, I would rate Papasan Canteen 4.5 out of 5 stars based on the pros and cons below:
Pros:
Remarkable food
Reasonable prices
Good service
Cons:
Limited space and seats
Slightly noisy during peak hours
Drop by Papasan Canteen's outlets at:
Address: (Cheras Branch) 181-G, Jalan Lancang, Taman Sri Bahtera, 56100 Cheras, Wilayah Persekutuan Kuala Lumpur.

(Kuchai Lama Branch) 18-G, Jalan 2/114, Off, Jalan Kuchai Lama, Kuchai Business Centre, 58200 Kuala Lumpur.

Operating Hours: 11.30am-3pm, 5.30pm-9pm (Closed on Wednesdays)
Disclaimer: This is an independent review by WeirdKaya
Read also: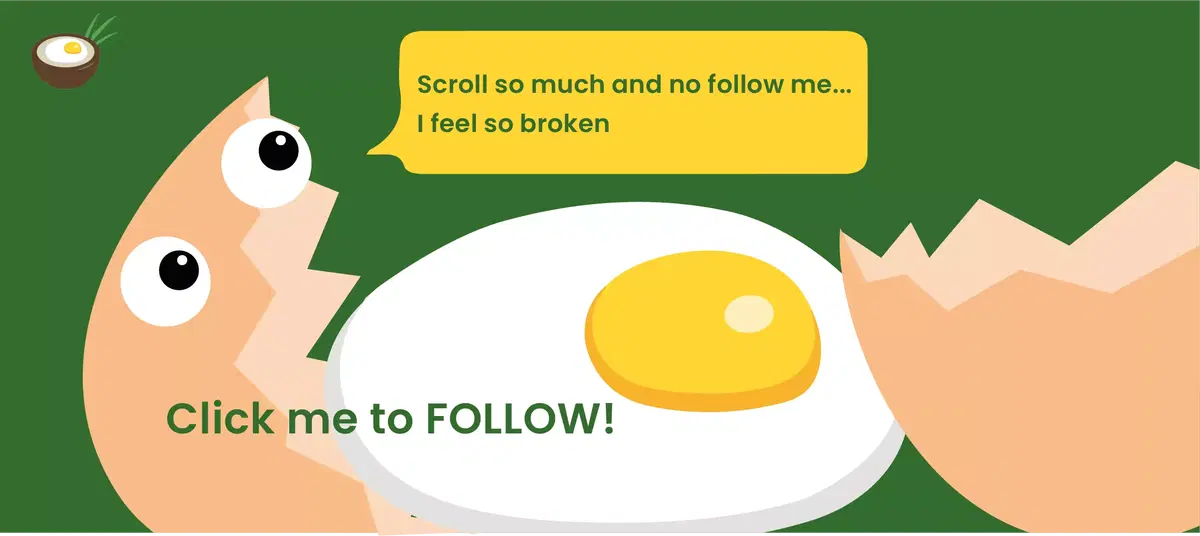 ---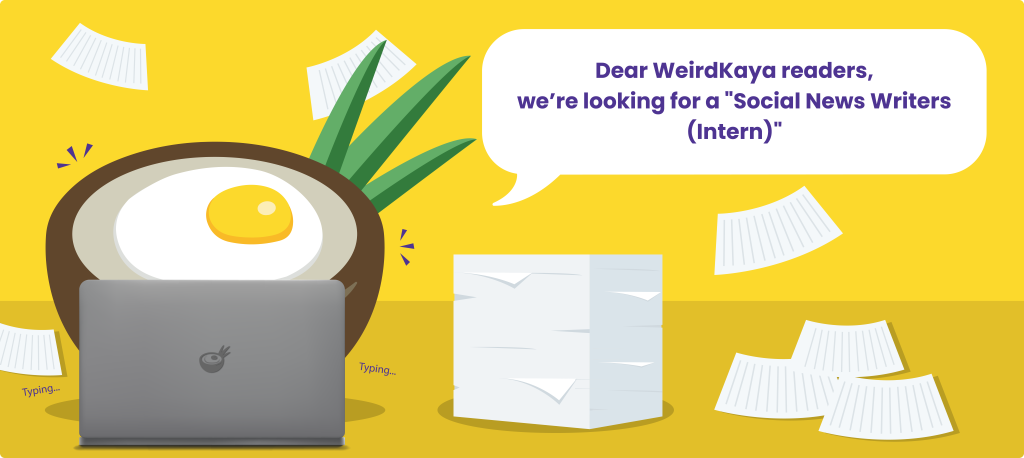 ---