Parliament is often viewed as a hallowed place for politicians as it's the place where laws are debated and passed, and discussions are held over policies that will shape the country for years to come.
Over here, however, instead of intelligent debates, we get shouting matches and finger-pointing contests. It's like watching a badminton match, but instead of a shuttlecock, they're volleying empty promises and accusations back and forth.
Alas, we're not here to play party pooper and lecture our politicians every time they act like they're auditioning for the circus instead of running the country.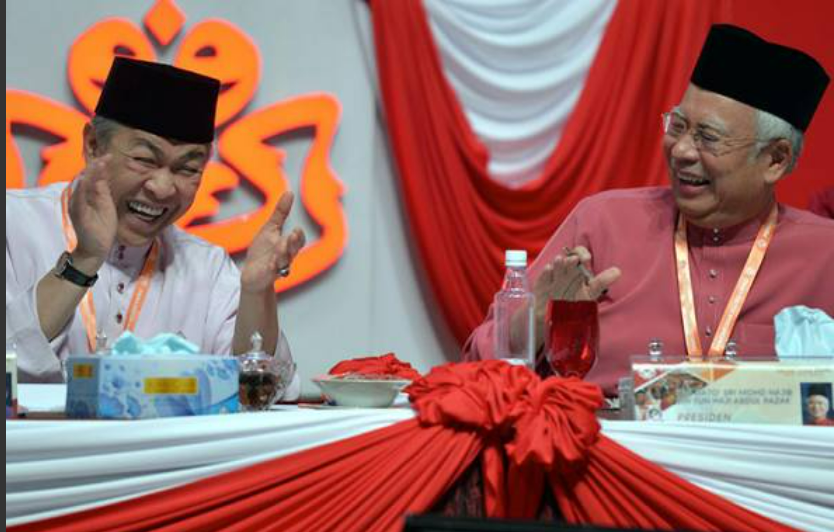 So let's sit back, relax and enjoy a light-hearted recap of some of the most chaotic and downright hilarious moments that have taken place in Parliament so far this year.
1. Are you sure it was an LGBT march?
Have you ever made a statement that you weren't sure was true, only to have someone call you out on it?
Well, that's exactly what happened to Perikatan Nasional (PN) lawmaker, Wan Razali Wan Nor, when he claimed that a recent march was pro-LGBT.
During a session in the Dewan Rakyat, the Kuantan MP was asked by Dewan Rakyat speaker Johari Abdul if he could prove that the march held on March 12 was a pro-LGBT gathering.
Are you sure it was an LGBT march and that it was organised by the group? I just want an answer, yes or no?
In response, Wan Razali sheepishly admitted that he was unsure and was promptly told to retract his statement before he was given a good scolding by Johari.
2. Wee Ka Siong uses eggs to make an egg-cellent point
In a cracking move, Datuk Seri Dr Wee Ka Siong brought three eggs to parliament to prove how the prices of eggs were different in the market.
One of the eggs was imported from India, which cost him 50 sen, while a locally produced egg cost him 45 sen, with the price being controlled. The third egg was an omega egg which cost a whopping 76 sen, which only the rich could afford.
"The size of the imported egg is smaller than the local one," Wee exclaimed, before going on to show off an omega egg that only the rich could afford.
He also stressed that it was important to support local eggs, especially for small and medium enterprises, especially for Malays who use the eggs to make cookies and cakes in conjunction to Ramadan and Eid festival.
3. 'Menu Rahmah causes cancer'
In what could be possibly one of the most jaw-dropping statements ever made by a politician, Kapar MP Dr Halimah Ali takes the cake with her claim that food from Menu Rahmah causes cancer.
During a parliamentary session, she expressed her concern about the program's cheap ingredients, which she believed could compromise the health of B40 Malaysians.
"As much as I support the Menu Rahmah movement, I don't want the B40 group to be exposed to diseases like cancer, autoimmune diseases, or autism," she said, without providing any scientific evidence to back up her claims.
4. 'Who's the clown here?!'
In March, Pendang MP Datuk Awang Hashim was suspended from the august house for two days following a fiery argument with Economy Minister Rafizi Ramli during the Budget 2023 winding-up speech.
It all started when Awang interrupted Rafizi's speech to suggest that poor government administration had occurred during Barisan Nasional's reign in Putrajaya, evoking the following response from Rafizi:
If you want to act like a clown, you can do so when another minister is speaking.
This didn't sit well with the opposition MPs, who objected to the word's usage and eventually Rafizi agreed to retract his statement, with the condition that Awang be booted out from Parliament.
The then prompted Dewan Rakyat speaker Datuk Johari Abdul to remind MPs to follow the rules during a minister's speech, saying, "I have told him (Awang) to stand down many times already because the minister didn't allow him to intervene."
5. 'Sit, sit, sit!'
What do you get when you can't seem to follow simple instructions? Expect to get suspended for three days, of course.
During a rather heated discussion over several bills, Besut MP Datuk Che Mohamad Zulkifly Jusoh got a little ahead of himself and refused to sit down despite being told to do so three times.
After the third warning, he was suspended from Parliament for three days for failing to obey the Speaker's instructions, prompting Hulu Langat MP Sany Hamzan to sarcastically wish him a "happy holiday"
6. 'I'm not crazy!'
Things got a bit heated in the Dewan Rakyat when Arau MP Datuk Seri Shahidan Kassim had a bone to pick with the Communications and Digital Ministry during the Q&A session over the allocation of funds.
He also demanded an explanation over why TikTok ended his live broadcast in Parliament and accused the ministry of being the mastermind.
In response, Deputy Communications and Digital Minister Teo Nie Ching told him that the ministry had no control over TikTok since it wasn't a Malaysian company. However, it got Shahidan all riled up and he exploded:
I'm just asking for an explanation. If the Ministry is not involved then just answer no. You are challenging me. I'm not crazy. There is still a lot of work to do for the people.
Thankfully, other MPs managed to calm him down by reminding him to keep his cool as it was the holy month of Ramadan.
7. 'There are spies in Parliament!'
Lawmakers were left scratching their heads after an opposition MP raised concerns about potential spies infiltrating Parliament.
According to Langkawi MP Datuk Mohd Suhaimi Abdullah, he claimed that the Dewan Rakyat could be a target for espionage, leaving his colleagues (and us) dumbfounded.
What kind of security does this House have to prevent what we say from being spied on? What laws ensure our protection? There could be companies hiring consultants to stalk (lawmakers) speaking and debating. How safe is our Parliament WiFi?
However, Kampar MP Chong Zhemin was quick to point out that Suhaimi's concerns were "nonsensical", stating that Parliament proceedings are streamed online for the world to see.
Which incident tickled your funny bone the most? Let us know in the comment section!
READ ALSO:
---
---
---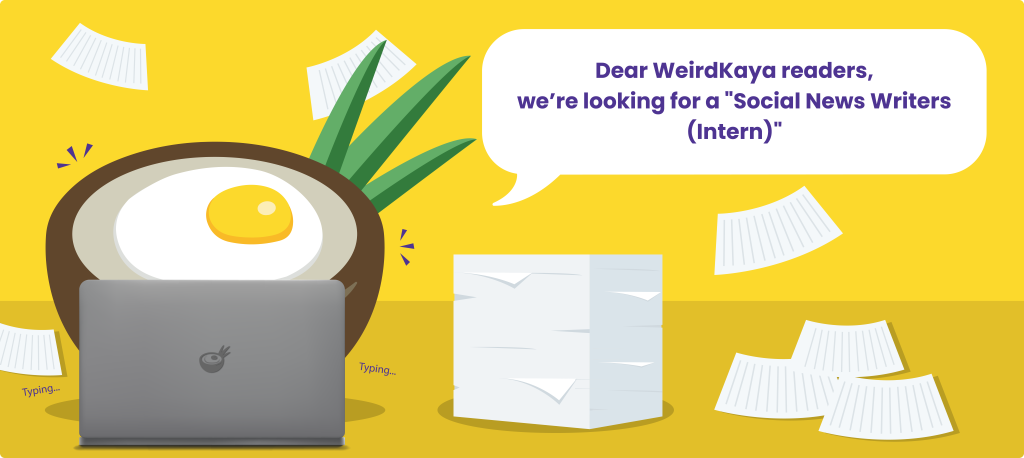 ---