You'd think that with its majestic interior and solemn atmosphere, Parliament would be a place where seasoned politicians would debate on issues affecting the nation with much grace and finesse.
In Malaysia, more often than not, Parliament has been the backdrop of some of the loudest and most ridiculous moments to date, leading some to jokingly refer to it as a circus.
In light of the upcoming GE15, we've compiled 6 of the wildest Parliament moments to date. *grabs popcorn*
1. F**k you!
It's not everyday that you hear an MP drop an f-bomb in Parliament, which is why this entry is at the top spot.
On Aug 7, 2018, Kinabatangan MP Bung Moktar was inquiring about the cost of commodities at the Selayang wet market when Opposition MP Willie Mongin interrupted him with a rather innocent question, "Is it not a casino, Kinabatangan?"
This comes after an image showing a person resembling Bung Mokhtar at a casino circulated wildly online.
Angered by the question, Bung Moktar exploded and called Mongin a "samseng" (gangster) before dropping the now infamous f-bomb.
2. Biar cucu cakap!
He may be adored by thousands of young Malaysians, but the same can't be said for those who aren't fans of MUDA president and Muar MP Syed Saddiq.
During a Parliamentary session on July 13, 2020, former Prime Minister Tun Dr. Mahathir Mohamad was posing a question when several MPs cut him off and mockingly told him to give his "cucu" (grandson) a chance to speak, referring to Syed Saddiq.
Even as Syed Saddiq began to speak, he was constantly heckled and taunted by several UMNO MPs, including Padang Rengas MP Nazri Abdul Aziz, who rudely shouted, "Muar pergi lompat pagar lah!" (Just get lost, Muar!)
However, the young MP wasn't fazed by the harassment and continued to present his speech boldly.
Kau tengok lah bila orang muda nak berbahas betul-betul. @SyedSaddiq kena ejek, buat lawak bodo, kena perli dengan orang-orang tua yang jadi ahli Dewan.

Apa masalah orang-orang tua ni tak boleh bahas betul-betul ni? Gaji mahal rakyat bayar ni.

Bagi orang muda jaga negara la. pic.twitter.com/lAv8NDqf1P

— luqmanlong (@luqmanlong) July 13, 2020
3. Too dark, can't see
In what was an attempt to pass racist remarks without facing any consequences, this moment occurred at the same Parliamentary session mentioned above.
During the session, Baling MP Datuk Seri Abdul Azeez Abdul Rahim had allegedly said "too dark, can't see" while Batu Kawan MP Kasthuri Patto was commenting about the lack of female representation in the list of MPs being tabled to replace the current parliamentary selection committee.
This inevitably sent the august house into an uproar, with Jelutong MP RSN Rayer demanding that Abdul Azeez retract his statement.
In response, Abdul Azeez claimed that he had no intentions of insulting Kasthuri and said that he was "dark" too.
"I did not say this YB is dark, I never said she is dark. I am also dark, just put on some powder!"
4. Pondan, balik Tongsan la!
You know you've got a penchant for trouble if you find yourself twice on the list. And yes, it's Abdul Azeez vs. Kasthuri Patto again. Plus an additional MP.
Back in 2015, Abdul Azeez was commenting on the 2016 Budget when he was interrupted by Kasthuri and Kota Kinabalu MP Jimmy Wong.
Needless to say, this set off a heated argument between both parties, where Abdul Azeez lost his cool and called Kasturi a "pondan" (transvestite).
When Wong confronted him over the slur, Abdul Azeez told him to sit down and "balik Tongsan" (go back to China).
5. Flipping the bird
On Dec 1, 2020, Deputy Minister of Plantation Industries and Commodities II Willie Mongin was caught showing the middle finger to the Opposition bench following the conclusion of debates in the august house.
He then taunted his opponents by saying that a million farmers were watching the debate but was quickly rebutted by Shah Alam MP Khalid Samad, who retorted that the farmers were watching his behavior instead.
After a few heated words, chaos ensued and several PH lawmakers were heard pounding their desks while yelling "pengkhianat" (traitor).
Witness the chaos begin from the 8:36 mark here:

6. You bloody b*****d!
If there's one guy who revels in controversy, it's none other than Pasir Salak MP Tajuddin Abdul Rahman.
In 2008, then Teluk Intan MP M. Kulasegaran claimed that the Indian community in Pasik Salak "hated" Tajuddin.
This unsurprisingly made Tajuddin deeply upset, who called Kulasegaran a "bloody b*****d" and even challenged him to a fight outside.
In the end, both MPs retracted their statements but this moment will always go down in infamy for Tajuddin.
Phew! That's quite a heated list right there! Did we miss out any outrageous Parliament moments? Let us know in the comments!
READ ALSO:
---
Read Also
Firing Up Malaysia's Hottest Street Food.
---
---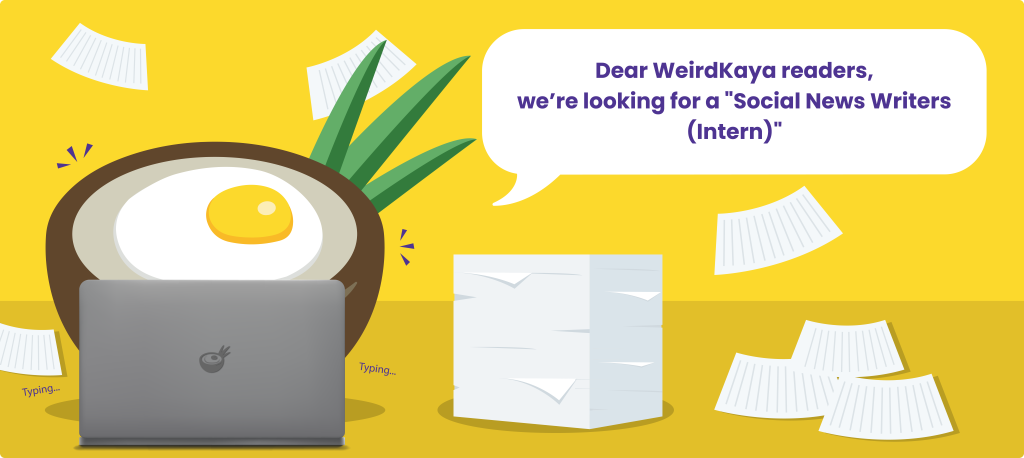 ---