As technology advances, many merchants and restaurants have switched to online payment and e-wallets to provide customers convenience and to rid them the burden of bringing cash out.
However, some have not taken the same route and instead chosen to implement cash payment as the sole option.
Read also: M'sian Who 'Sprayed' RM100k At Nightclub Says It Was Just A Marketing Gimmick
This was raised by a netizen named Shah, who recently took to Twitter and shared how shocked he was when he encountered a restaurant which only accepted cash payment.
It's frustrating to see a 'CASH ONLY' sign in the year of 2022.
Geram betul nampak sign CASH ONLY pada tahun 2022 ni pic.twitter.com/fiaEtWsV3O

— Shah (@shahrizan_k) June 19, 2022
In a separate tweet, Shah also suggested that the restaurant replace the 'cash only' signboard with a QR code for e-wallet users.
To pay with cash or not?
The post has since garnered over 11.8k retweets and 18k likes at the time of writing, where there two camps of opinions between netizens.
While some questioned why cash was still being accepted in 2022, others shared why certain shops weren't quite on board with using online payment.
"Some stores tried e-wallets but stopped. They claimed that the cash would take 2-3 days before it was credited into their account. So this is dependent on one's needs."

"I prefer shops that provide both cash and cashless payment method(s)."

On the flip side, a netizen wrote how some shops went completely cashless and how some might dislike it.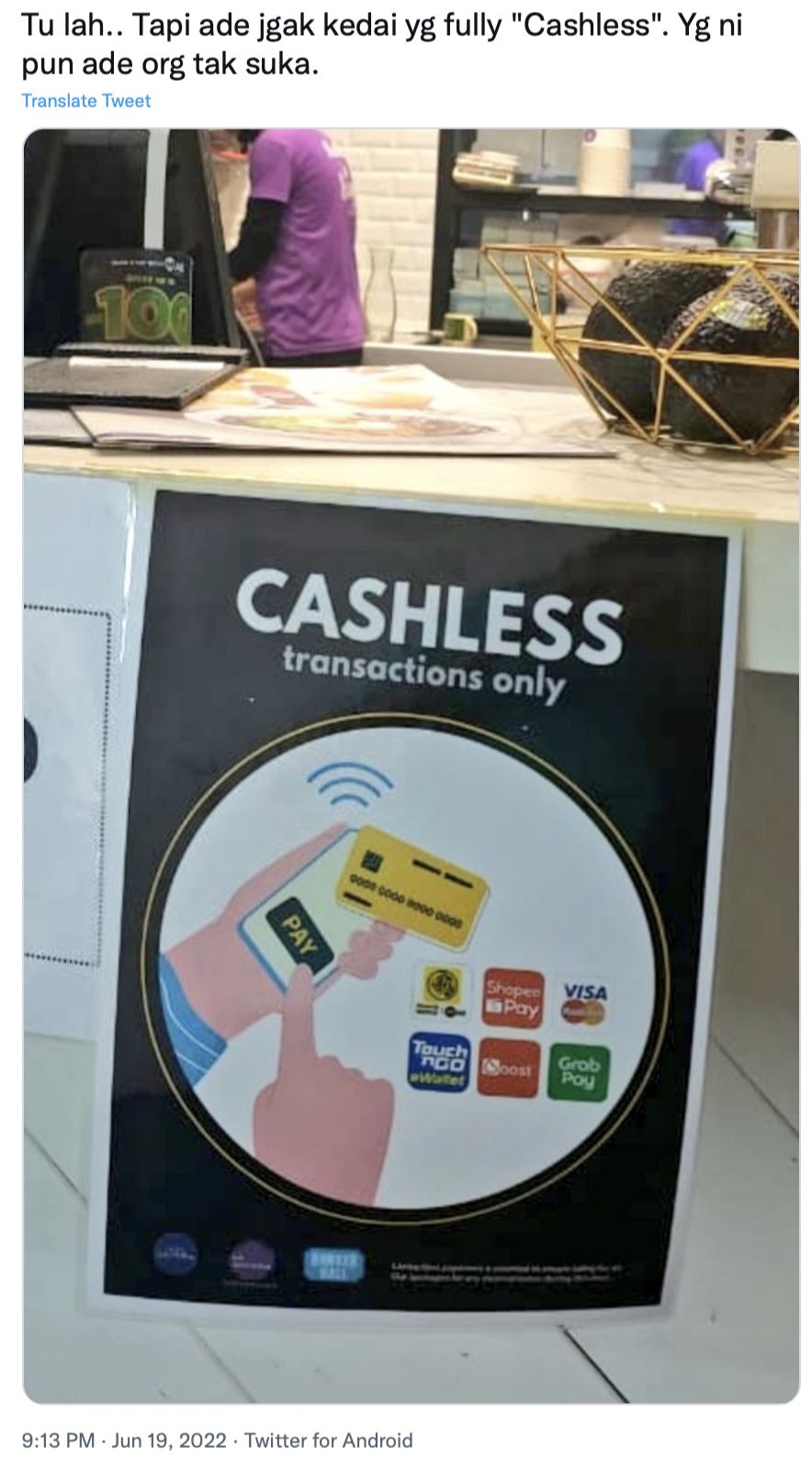 Is it illegal to go completely cashless in Malaysia?
According to AskLegal, merchants are not allowed to refuse cash as payment as it is legal tender and must be accepted if offered as payment.
It also cited Section 24 of the Central Bank Act 1958, where it says:
(1) Notes issued by the Bank shall, if such notes are not defaced, be legal tender in Malaysia at their face value for the payment of any amount.
(2) Coins issued by the Bank shall, if such coins have not been tampered with, be legal tender in Malaysia at their face value.
Simply put, merchants can only refuse cash as payment if the bank notes are damaged.
What do you think? Comment below and let us know!
Read also:
---
It's unrelated to the article but here's our brand-new podcast – Talk Je Lah!
---
Cover Images via Twitter
Editor: Sarah Yeoh
---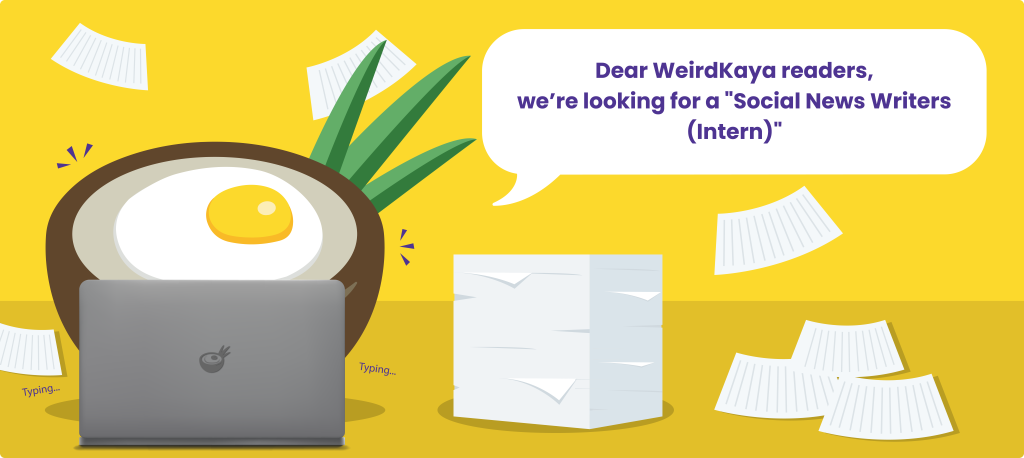 ---