Before technology became a vital component of our lives, we used to place an order at KFC or McDonalds by simply pointing our fingers at the colourful posters or laminated menus displayed on the counter.
Fast forward to today, many fast-food giants have turned to self ordering kiosks that accept payment via e-wallets or credit and debit cards in order to improve efficiency and avoid overcrowding.
However, not all Malaysians are in favour of this new system, where some say that they miss the personal touch they get by ordering at the counter.
'When I was young…'
A netizen named Ah Lee perfectly summed up this feeling of nostalgia in a poem-like Facebook post, where she described her thoughts towards the new ordering system adopted by KFC.
It all began when she was unable to place her order at the counter and was forced to do so at a self ordering kiosk.
While lining up, I suddenly thought of my parents and how they loved going to KFC to celebrate my birthday every year. As individuals who weren't fluent in English and Malay, pointing towards the menu was very simple for them.
She then jumps to modern day restaurants, writing how multiple-paged menus have now been reduced to QR codes and lamented over the lack of accommodation for the elderly unfamiliar with technology.
"Our generation knows how to communicate in English, use e-wallets, and electronic items. But even we at times get frazzled too. How more so it is for the older generation?
We think we're the experts because we're currently riding the "boat" of this modern era. But I hope we never forget who exactly built this "boat" — the previous generation. Don't leave them behind.
Towards the end of the post, Ah Lee urged restaurants such as KFC to be more mindful of elderly customers by retaining some aspects of traditional means of ordering food without compromising on the need to keep up with the times.
She also called upon younger Malaysians to always give a helping hand to the elderly if they were to encounter any difficulties in placing an order via technological means.
Read the post here:
Netizens share the same thoughts
The post has since garnered 24k likes and 14k shares at the time of writing, where netizens were reminded of the simpler days of their childhood and the challenges the older generation face.
One wrote how he was discussing the topic with his girlfriend and came to the conclusion that he would not consider order food with the help of technology as it lacked a personal touch.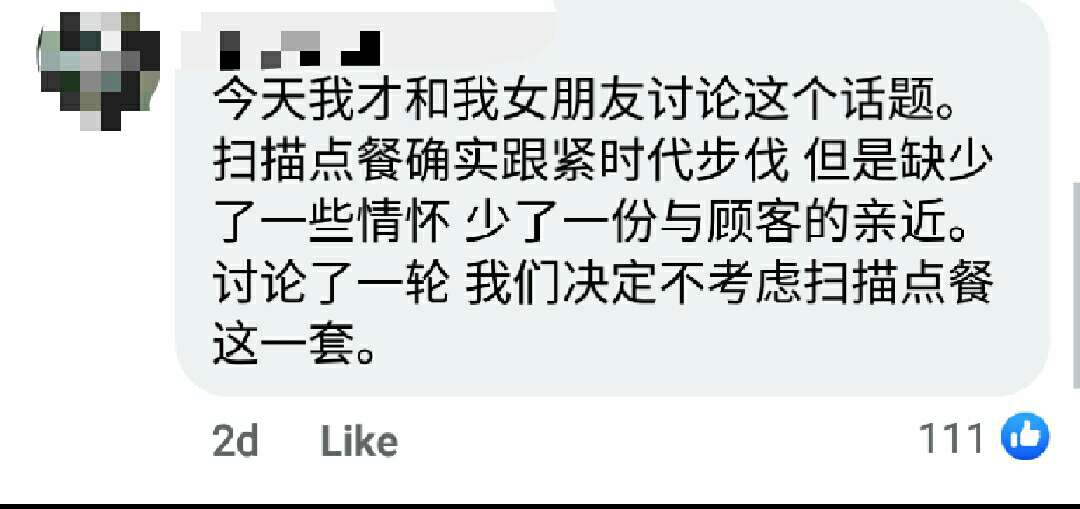 Another said that he was deeply touched by the post and vowed to help anyone's parents who had trouble with self ordering kiosks.

---
It's unrelated to the article but here's our brand-new podcast – Talk Je Lah!
---