HULU SELANGOR – A Bangladeshi worker was left RM1000 poorer and a broken heart upon realising that the iPhone he bought turned out to be a piece of stone.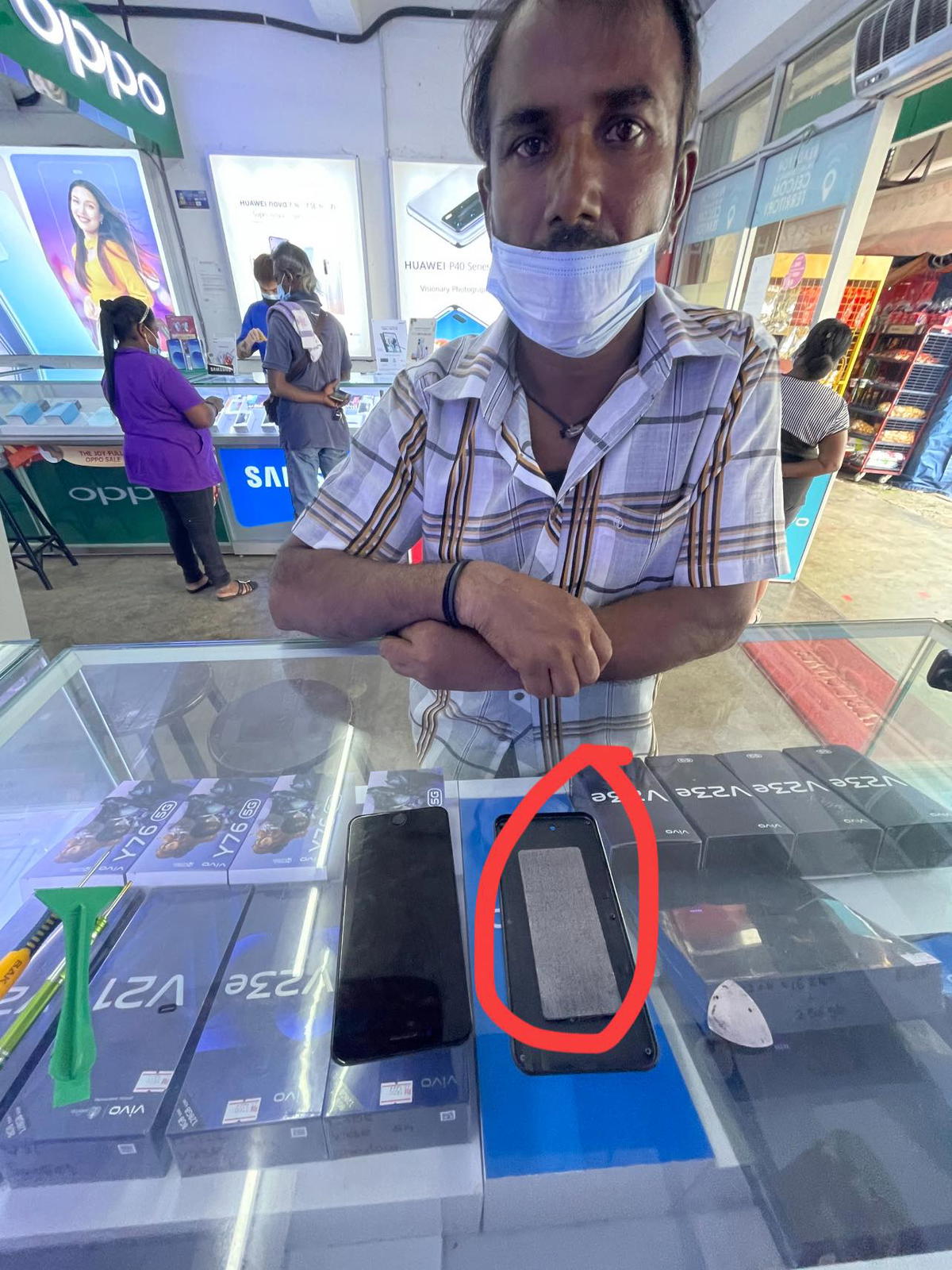 In a heartbreaking post by a mobile phone shop owner surnamed Liu, the man had first walked into his shop beaming with joy and told him how he was finally able to buy an iPhone for his son.
However, panic began to set in when he couldn't turn the phone on, and quickly turned to Liu for help.
To both of their dismay and shock, what they saw inside the phone wasn't a battery or SIM card, but an oblong-shaped piece of stone.
When he realised he was cheated, he tried his hardest to hold back the tears. I really pity this Bangladeshi worker. He spent RM1000 for a piece of stone.
Liu added that the foreigner told him that the so-called iPhone was sold to him by a man from Mainland China.
Read Liu's post here:
Outpouring of sympathy
Liu's post has since garnered over 2,700 likes and shares at the time of writing, with many expressing their sympathy for the Bangladeshi worker.
One generous netizen even offered to sponsor an iPhone for him.

Another wrote, "Life is already so hard, yet he had to cheated."

Another netizen shared how he cheated into buying into a fake phone by a Chinese seller.

On the other hand, some weren't thoroughly convinced and said that the Bangladeshi worker might be cooking up a false story to gain trust and sympathy.

What do you think? Let us know in the comments!
Cover Images via Facebook
Editor: Sarah Yeoh