A man desperate for celebrity love has gone to great lengths to make his feelings for Blackpink's Jennie known.
Filipino businessman and social media star Christian Albert Gaza, also known as Xian Gaza, recently earned online fame and ire after he erected a giant billboard a few kilometres away from Blackpink's agency YG Entertainment asking Jennie out on a date.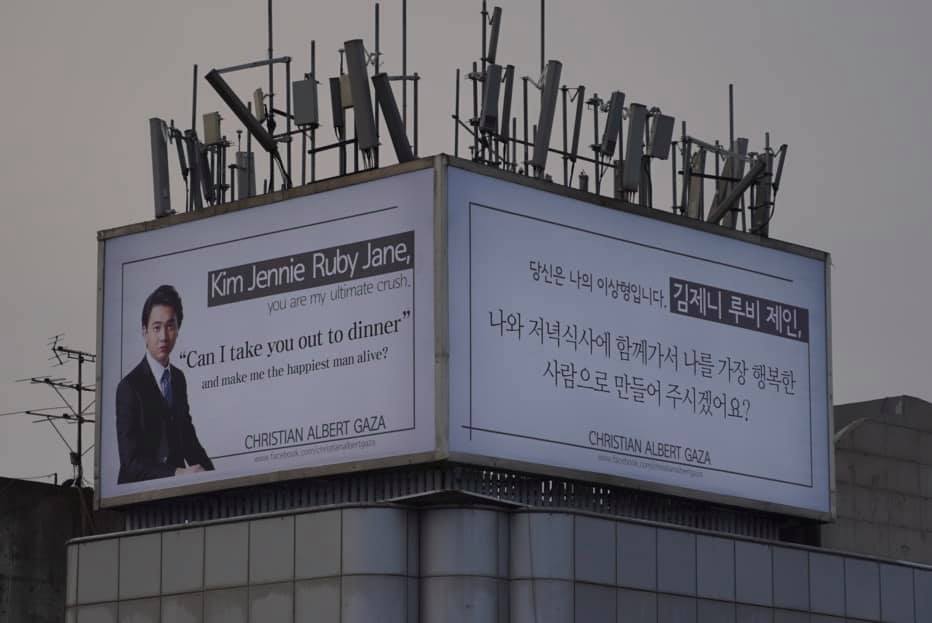 And the billboard didn't come cheap either, which reportedly cost around 1.5 million Philippine pesos (RM123,000).
Kim Jennie Ruby Jane, you are my ultimate crush. Can I take you out to dinner and make me the happiest man alive?" the billboard read in both English and Korean.
In a Facebook post last Sunday (Oct 31), Gaza said that he resorted to building the billboard as he had exhausted all avenues of contacting Jennie.
He also stated that he had received permission from the local government for the billboard and claimed to not have breached any laws as it didn't feature Jennie's image.
A quick check on Gaza's Facebook account shows that he has been professing his feelings of obsession for Jennie through a series of cringeworthy status updates.
On a side note, is 'beautifuler' even a word??
In the days prior to the latest stunt, he had also uploaded poorly edited photos of him with the K-pop star.
Not his first rodeo
This isn't new for Gaza, who has been a subject of controversy since 2017, where he invited Filipino actress Erich Gonzales for a coffee date via, yes you've guessed it, a billboard which wrote, "I can't even tell you how much I adore you a latte. Will you join me for a cup of coffee? "
She ultimately rejected his offer.
Gaza has also been accused of practising shady business tactics, where he was convicted of bouncing checks in June 2018 and sentenced to jail for 5 years and six months under the Philippines' Bouncing Check Law.
---
It's unrelated to the article but here's our brand-new podcast – Talk Je Lah!
---
Cover Images via Facebook/christianalbertgaza and Instagram/jennierubyjane
Editor: Sarah Yeoh
---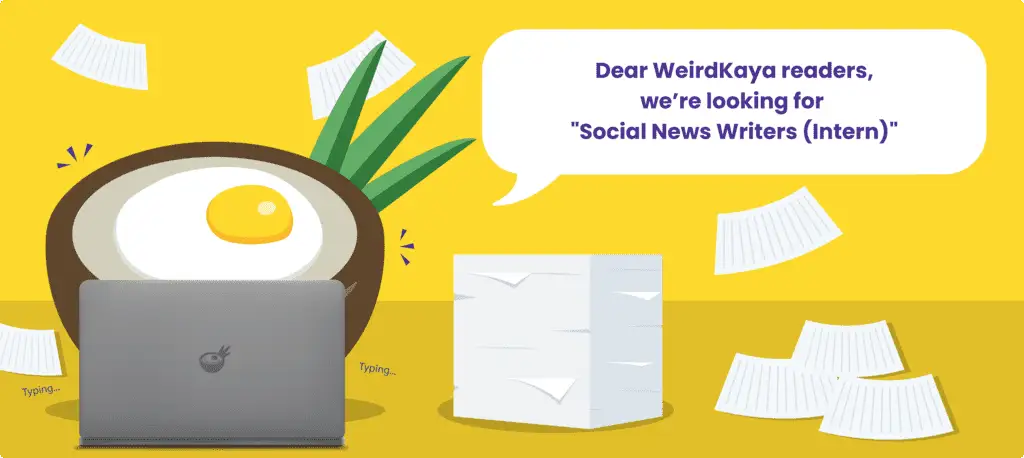 ---