Koh Lee Peng, a former Paralympics athlete who was named Female Paralympian of the Year in 2016 and brought home seven gold and three silver medals at the ASEAN Para Games from 2001-2005, had previously gone viral online after a netizen spotted her selling tissue paper along the streets of Bukit Bintang.
A shining beacon
In 2005, Koh was dubbed by The Star as a "shining beacon" to her peers at the Cerebral Palsy (Spastic) Children's Association of Penang.
Despite her many accolades, a simple Internet search revealed that Koh has been selling tissue paper around Bandar Perda in Bukit Mertajam, Penang since 2019.
When her plight was finally brought to the public eye, many Malaysians were outraged by how a decorated athlete would resort to selling tissue papers to make a living.
Read our coverage here:
Koh Lee Peng sighted at the same spot
While many, including ourselves, thought that the coverage of her situation by several media outlets would jolt the authorities into giving practical long-term assistance to Koh, it seems that nothing has changed at all.
In an exclusive coverage by China Press, one of their readers recently spotted Koh selling tissue paper at Bukit Bintang from her wheelchair.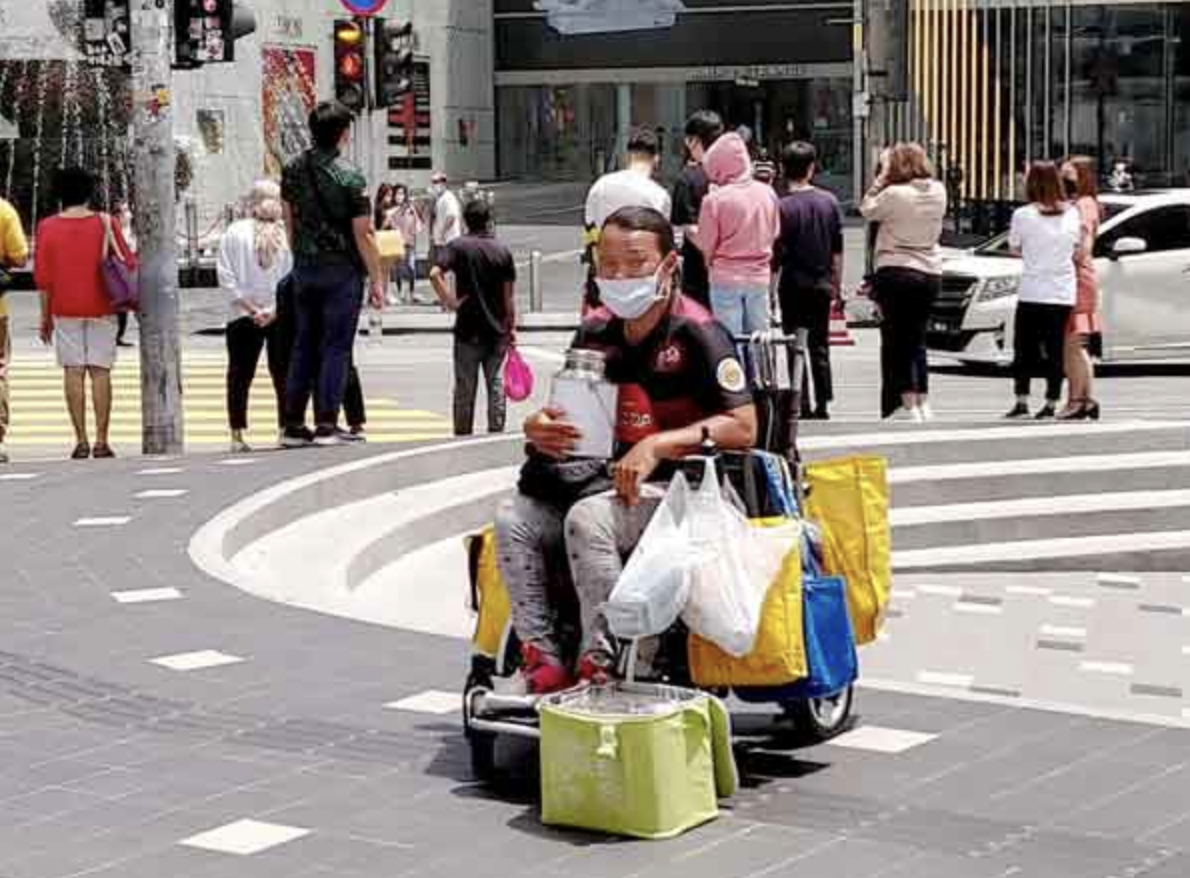 In the pictures shared by the reader, Koh's face is visibly red and exhausted from being under the scorching sun for hours while trying to earn an honest living.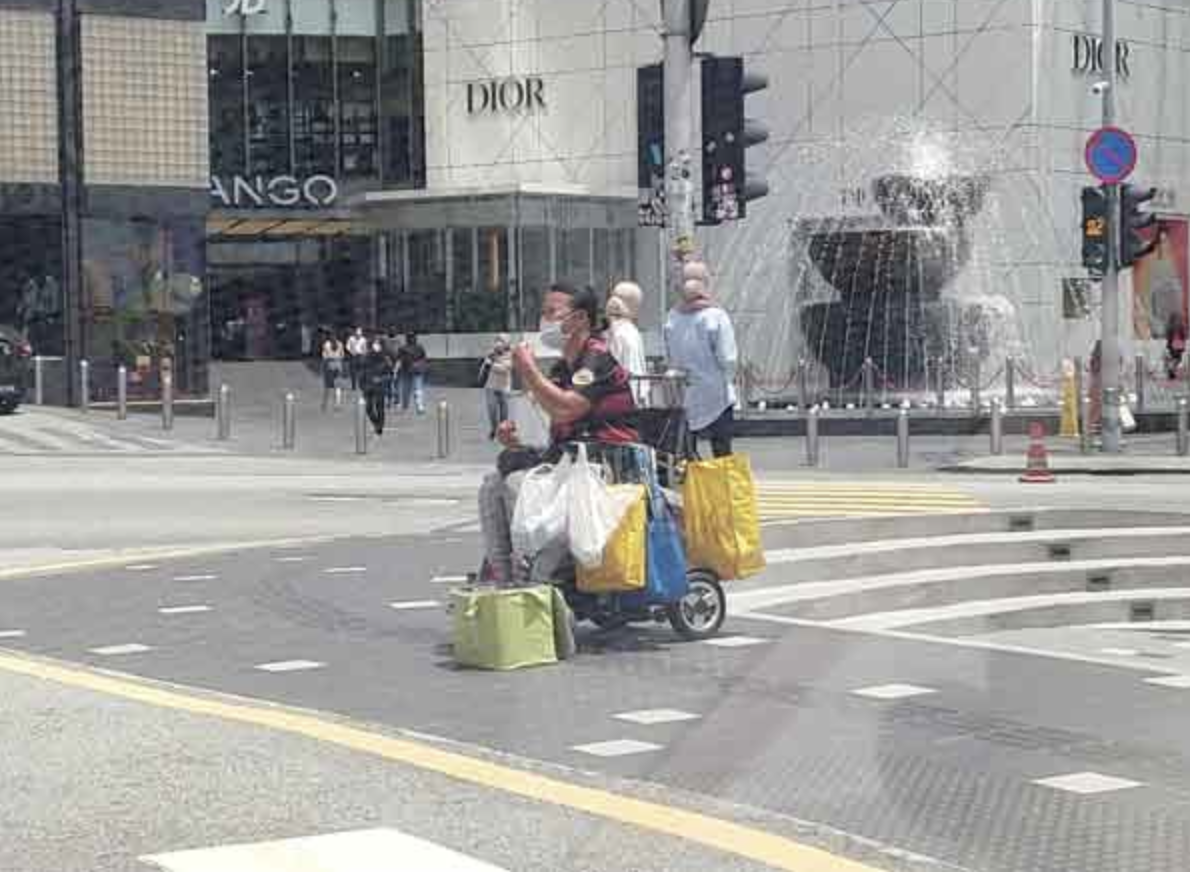 During her chat with the reader, Koh aptly summarised her emotions and thoughts regarding the public spectacle over her situation.
There's no such thing as unfairness or fairness when it comes to what I've contributed in the past. All that matters is that I stay true to myself.
Let's hope the authorities will take notice of Koh and give her the assistance she deserves!
---
It's unrelated to the article but here's our brand-new podcast – Talk Je Lah!
---
Cover Images via China Press
Editor: Sarah Yeoh