A detective dog under the Royal Malaysia Police (PDRM) named Black was recently given an appreciation party for busting a drug case in Langkawi in February of this year.
The event was even livestreamed on the Langkawi police force's official Facebook page yesterday (Oct 24).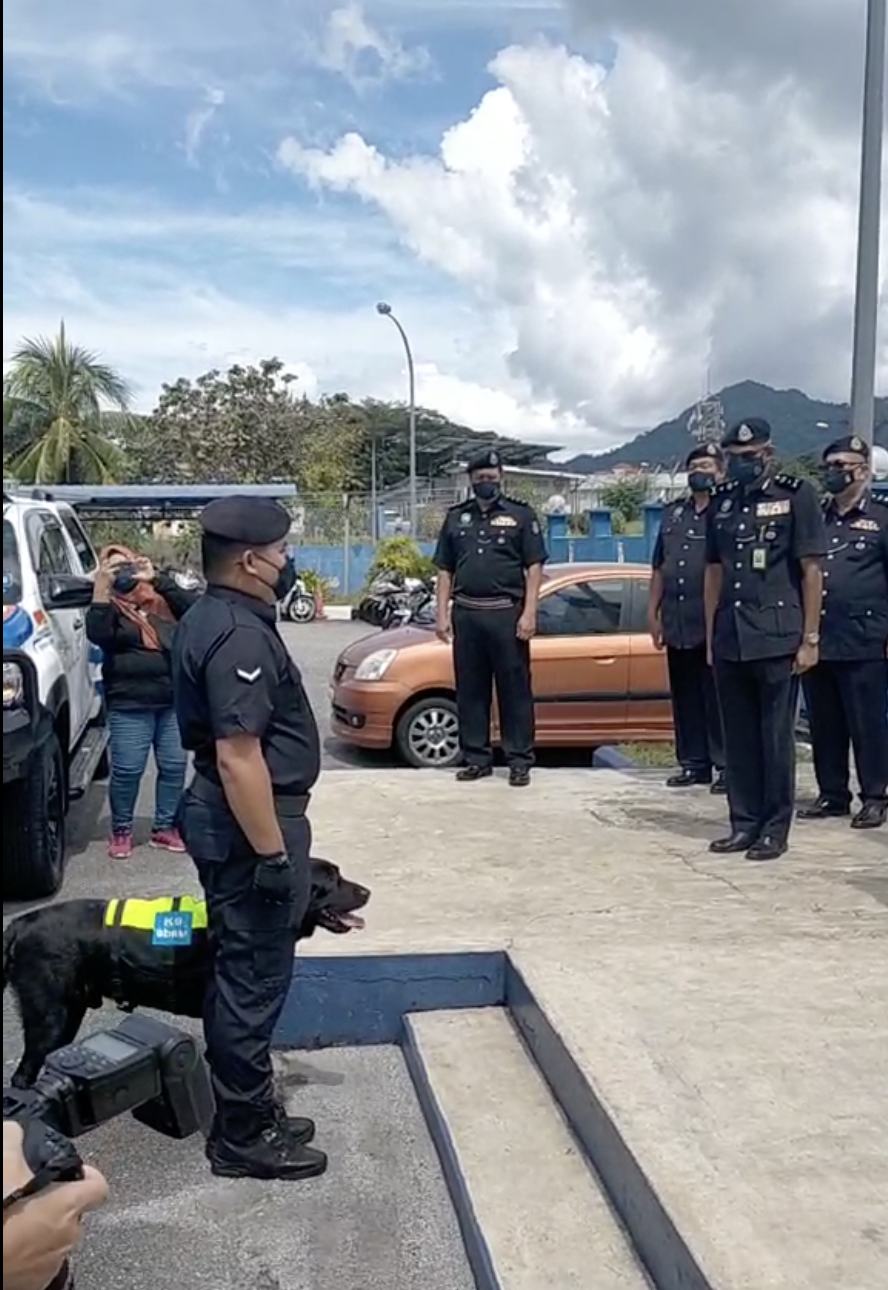 Awarded with treats and certificate
In the video, Black was seen clad in his police gear as he waited patiently to receive his award. Cuteeeee!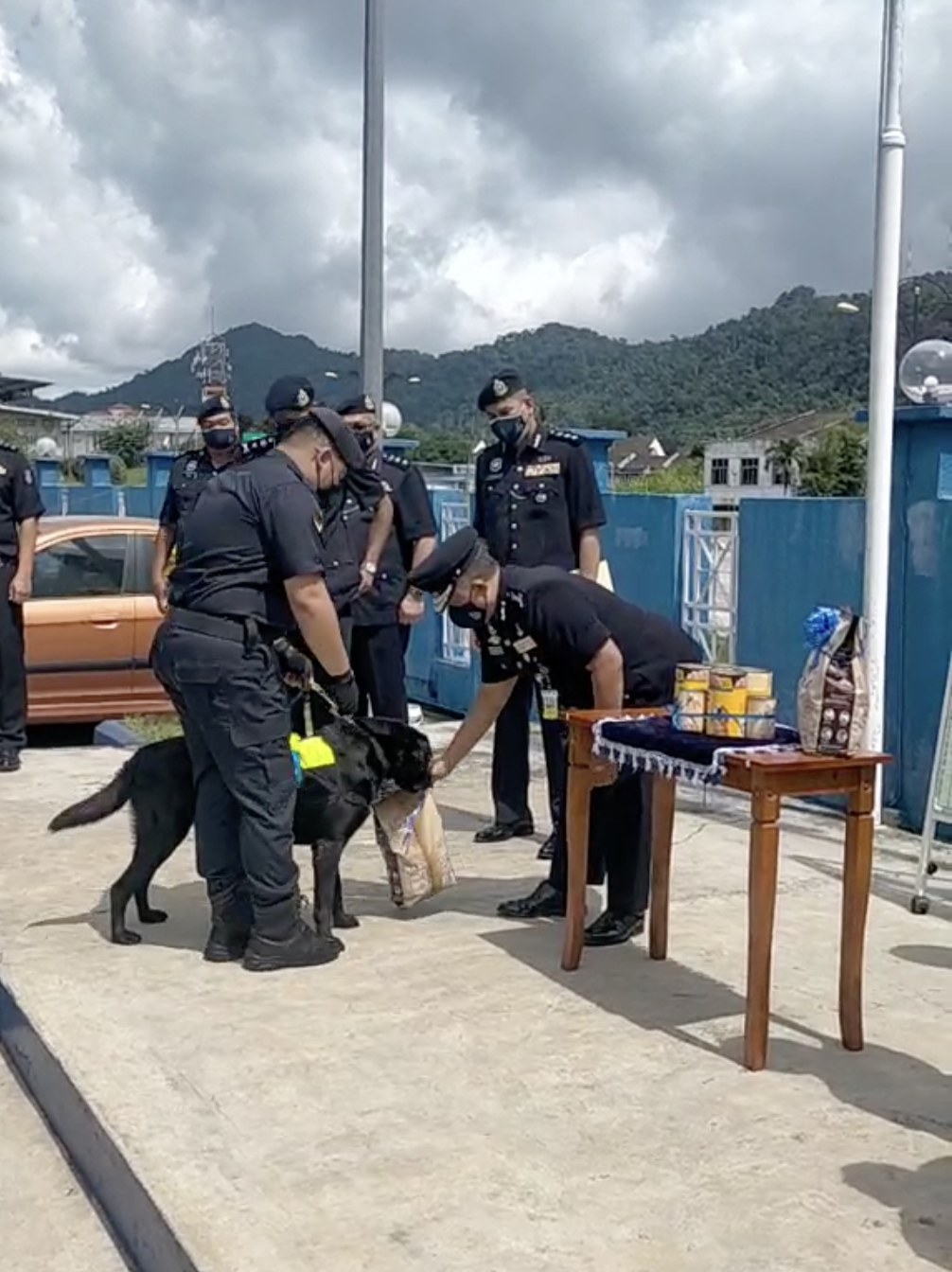 He was given a bag of treats and an official certificate acknowledging his help in solving the case by Kedah police chief Dato 'Kamarul Zaman Bin Mamat.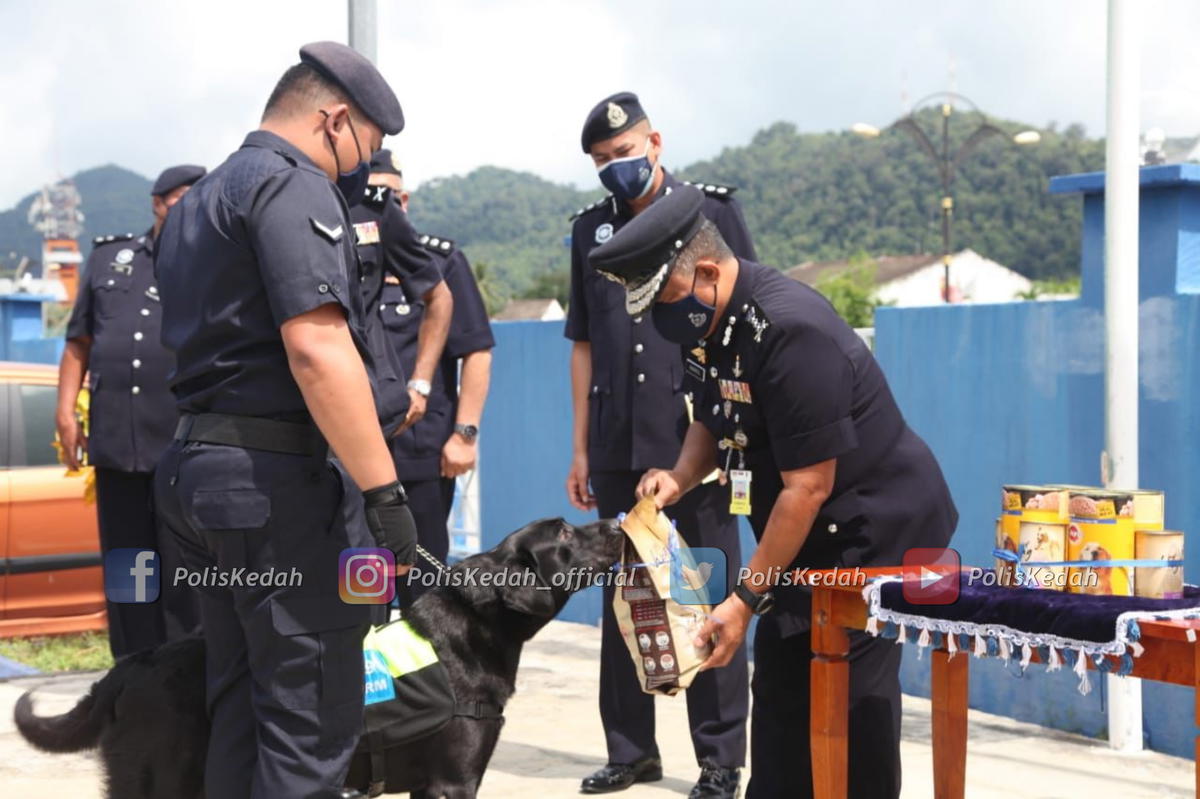 The award was received on Black's behalf by his trainer L/Cpl Johan Anak Jame.
Other officers at the scene also spotted gave credit to Black for his assistance in the form of pinning newspaper clippings reporting of his heroics on a whiteboard.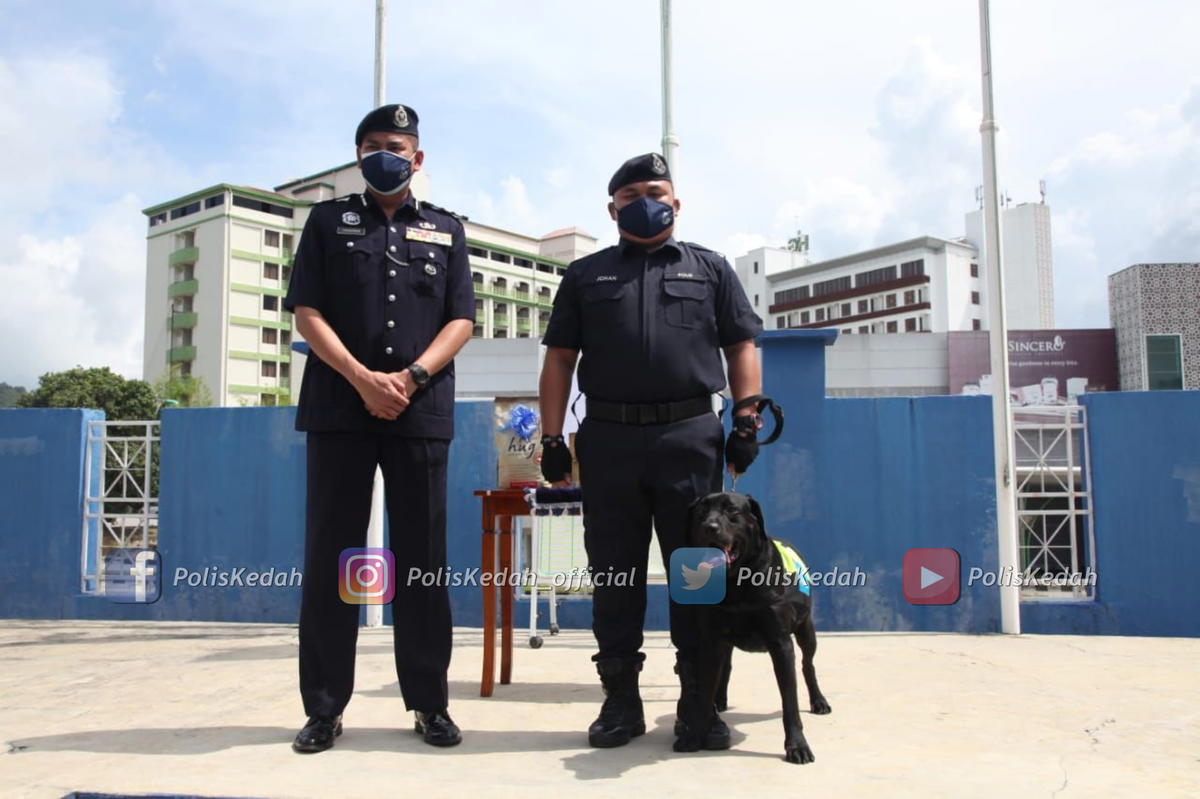 'Congratulations Black. You are awesome!' – PDRM
On its official Facebook page, police revealed that Black has uncovered 126.4g of heroin hidden under a box inside a hut near the drug dealer's home in Kampung Kelibang.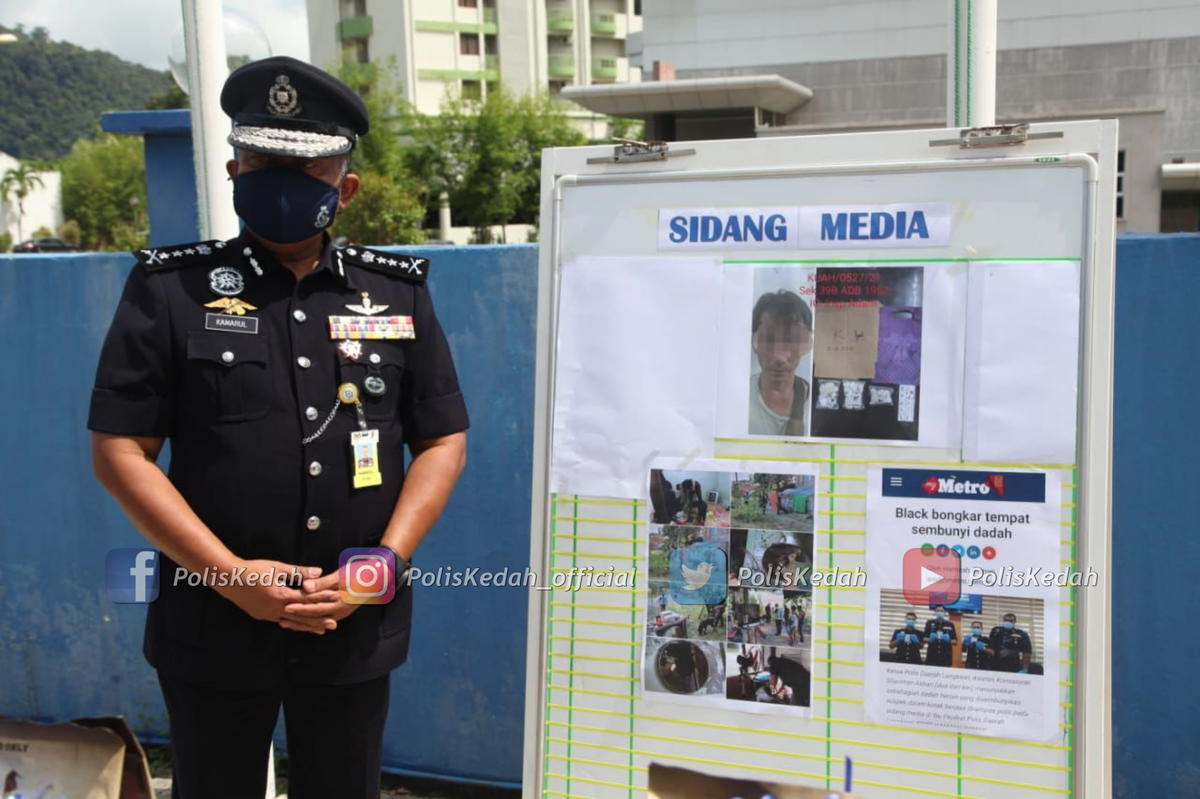 The drugs seized amounted to an estimated value of RM7,548.
At the end of the post, the police expressed their appreciation for Black's assistance.
Black was given nutritious food as a reward for his outstanding performance. Congratulations Black. You are awesome!"
Harian Metro reported that police had previously raided the drug dealer's home on February 2 but were unable to locate the drugs.
You can watch the livestream here:
---
It's unrelated to the article but here's our brand-new podcast – Talk Je Lah!
---
Cover Images via Facebook

Proofreader: Sarah Yeoh
---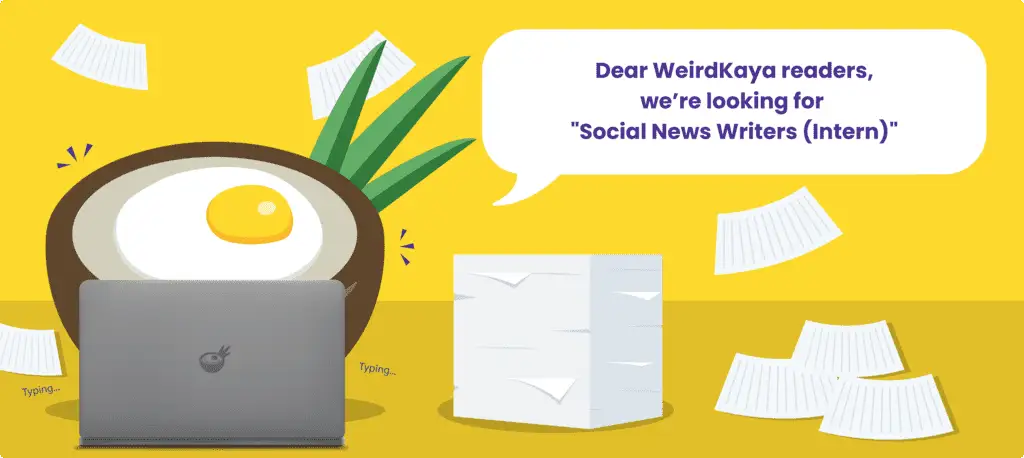 ---