After tons of complaints made over broken escalators, commuters can now breathe a sigh of relief with them finally being repaired.
Unfortunately, it proved to be short-lived after an escalator handrail hanging loose in the air was spotted at the Muzium Negara MRT station.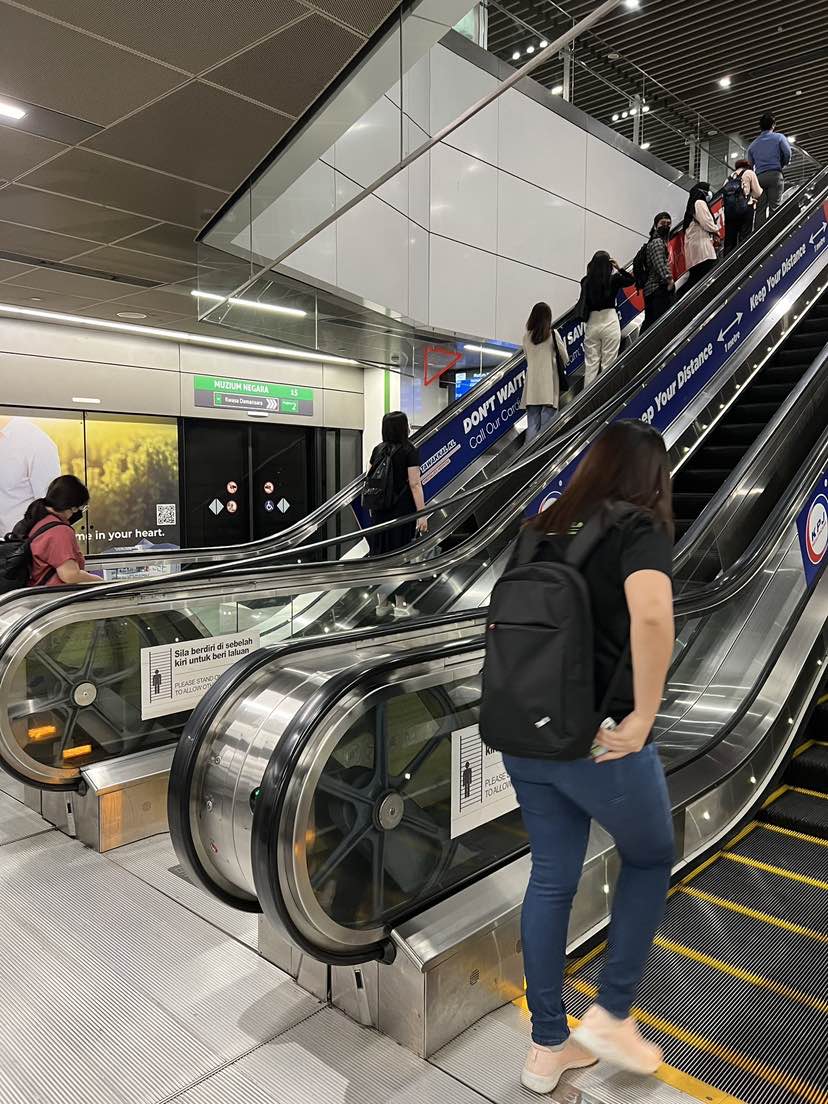 'Floating' escalator handrail
In a tweet by @zulfadhlizahir, he uploaded two videos which showed the rubber escalator handrail cover being suspended in the air while the escalator was in use.
This unsurprisingly set commuters on the edge, who looked on with worry and feared that the handrail might snap and injure someone.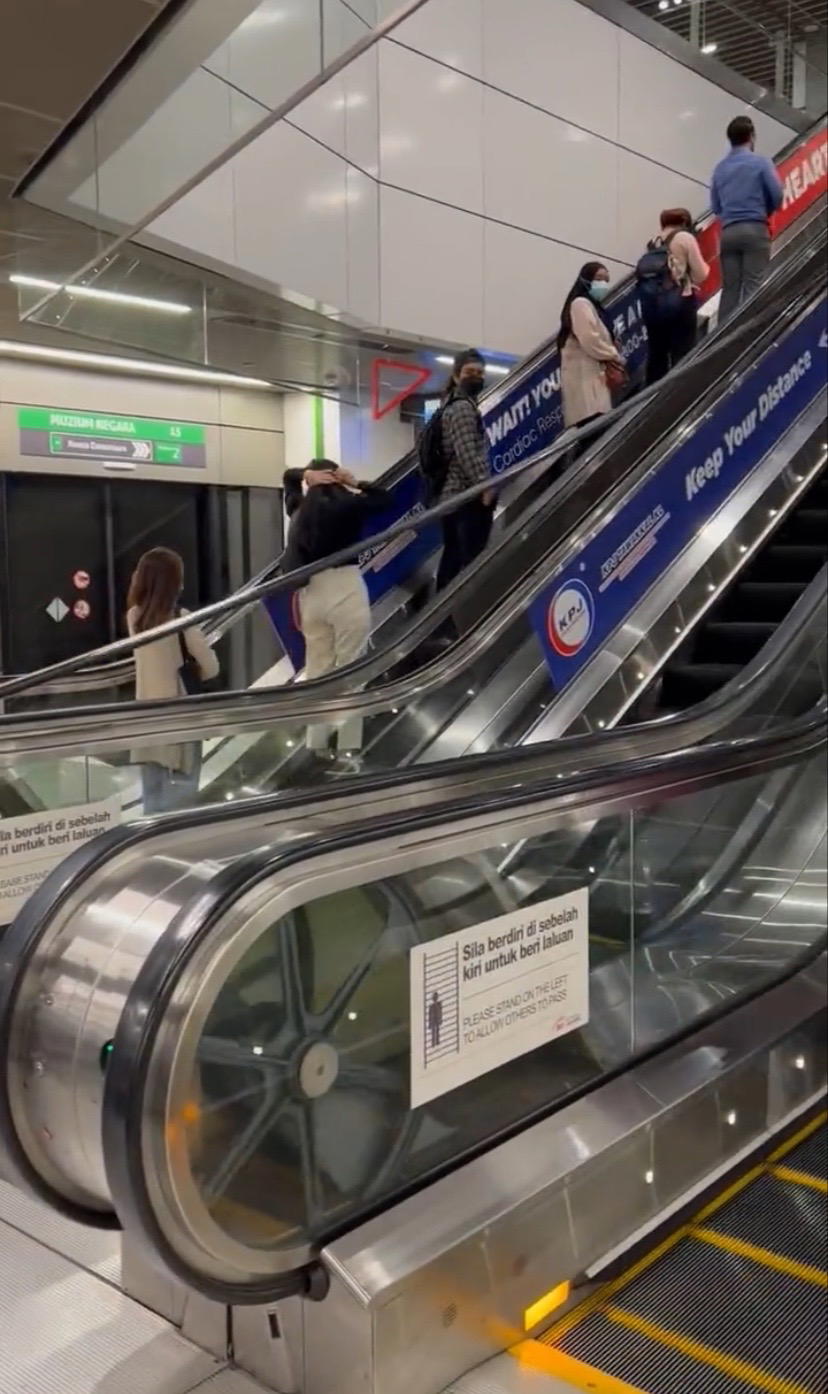 Thankfully, MRT Corp responded promptly to the issue and said they will contact the operator of the MRT Putrajaya/Kajang Line to fix it.
We apologize for the inconvenience. We will share this with the operator of the MRT Putrajaya Line/Kajang Line @AskRapidKL. If you require immediate response from the operator, you can also contact Rapid KL directly @AskRapidKL

— MRT Corp (@MRTMalaysia) January 4, 2023
All fixed
Not long after, RapidKL replied to the tweet and said that the faulty escalator hadrail had been repaired and was ready to use. They also apologized for the inconvenience caused.
Hai @zulfadhlizahir. Untuk makluman, handrail eskalator tersebut telah selesai dibaikpulih pada jam 1.00 petang tadi. Kami memohon maaf atas segala kesulitan yang berlaku. -Aleef pic.twitter.com/QVI6Gh6Bme

— Ask Rapid KL (@askrapidkl) January 4, 2023
As for netizens, some couldn't help but to laugh a little over the sorry state of the MRT station.

One commented that the faulty escalator handrail looked like a scene from the Final Destination horror franchise.

Another lamented over the poor maintenance, writing, "The MRT was opened in 2017 but the facilities looked like it was opened in 1917."

READ ALSO:
---
---