In light of Prime Minister Ismail Sabri announcing free public transportation for a month starting Thursday (June 16), RapidKL has released its terms and conditions to enjoy the initiative.
The services include LRT, MRT, Monorail, BRT, Rapid KL Bus and MRT Feeder Bus.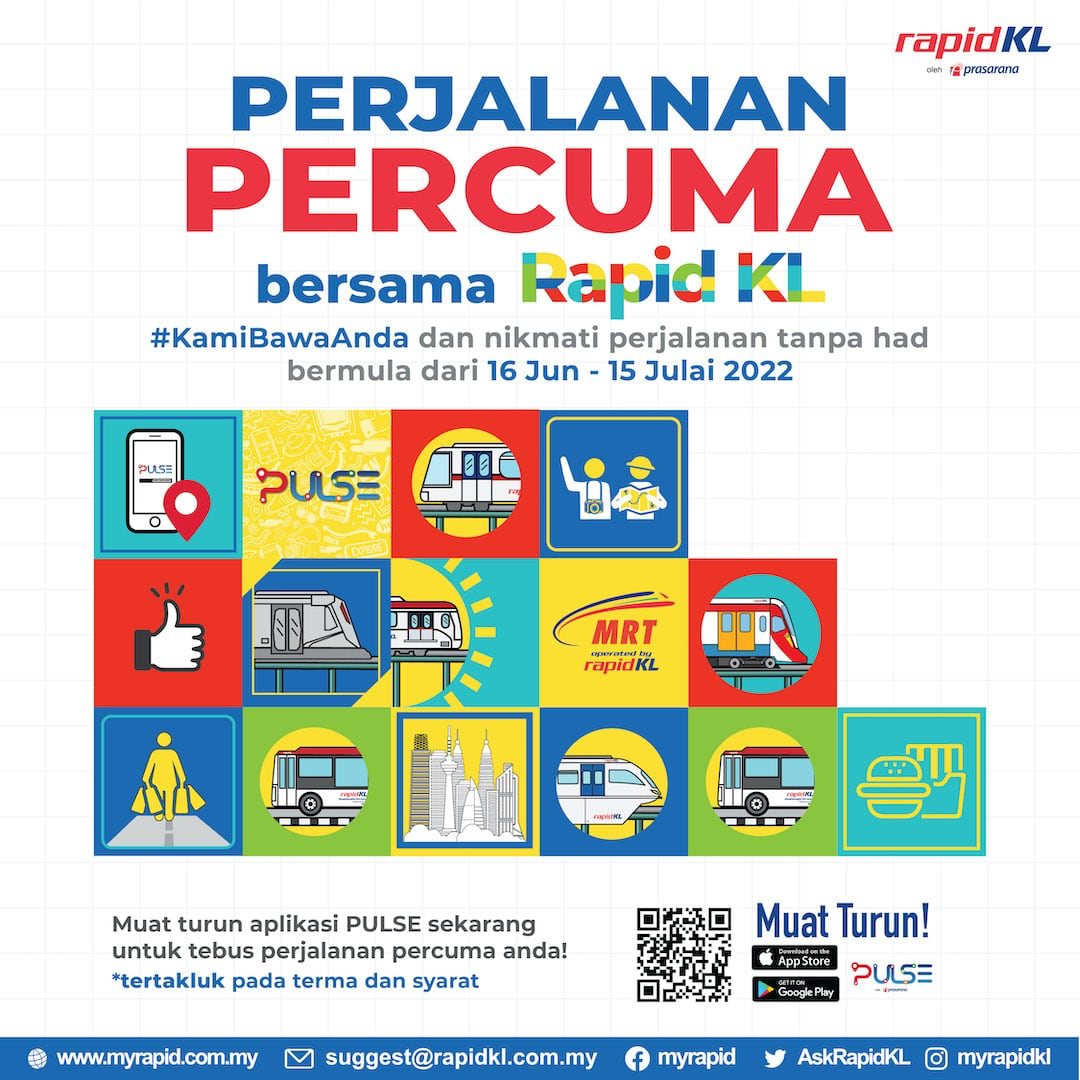 First, you are encouraged to download the Pulse app from the Apple App Store or Google Play Store. Next, fill up the online survey form by clicking on the RKLFR (Free Ride with Rapid KL) banner.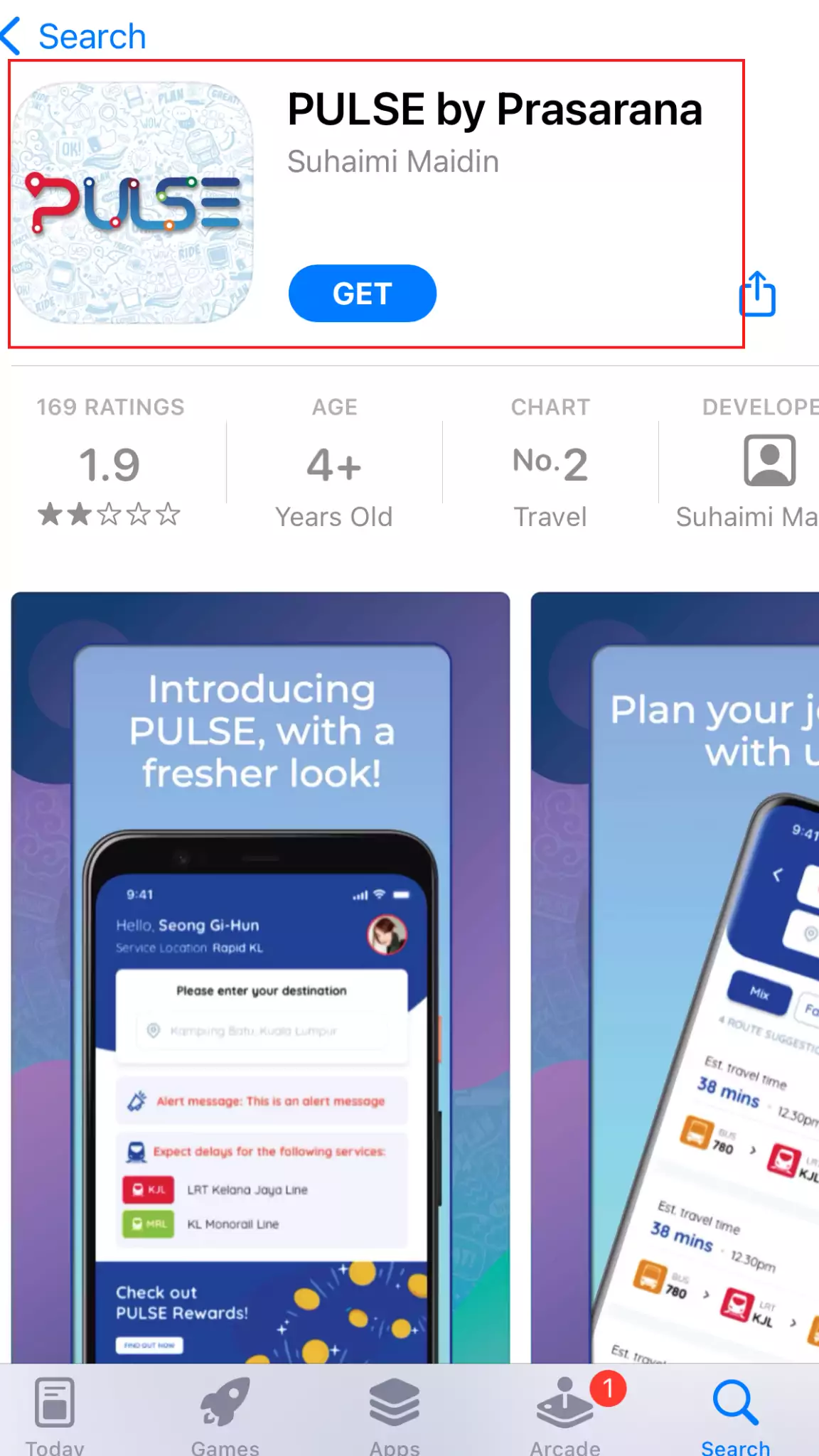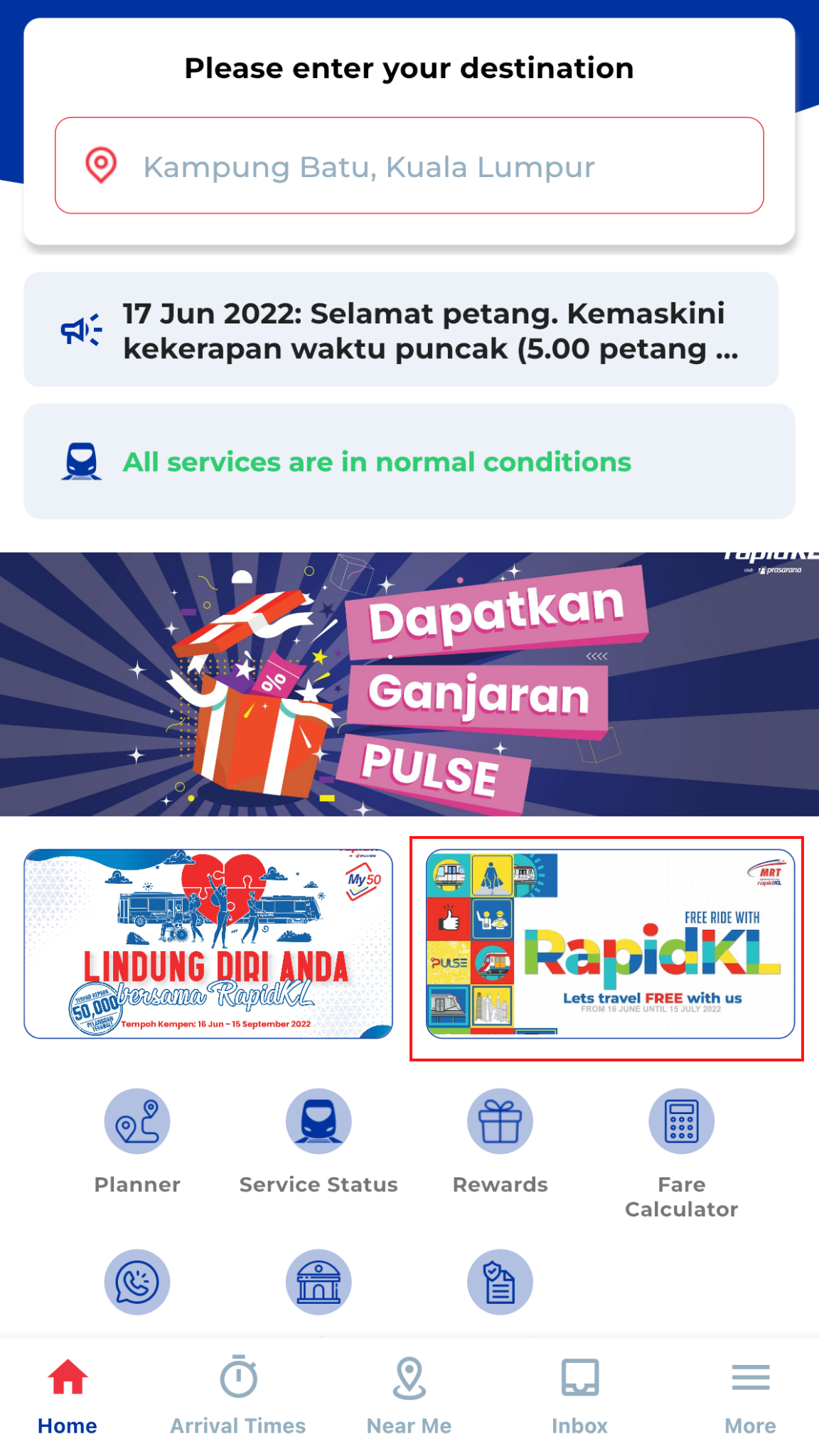 After filling up the form, take a screenshot of the Thank You page and save it into your phone. If you're unable to submit the form online, you can get a physical copy at all Rapid KL customer service offices.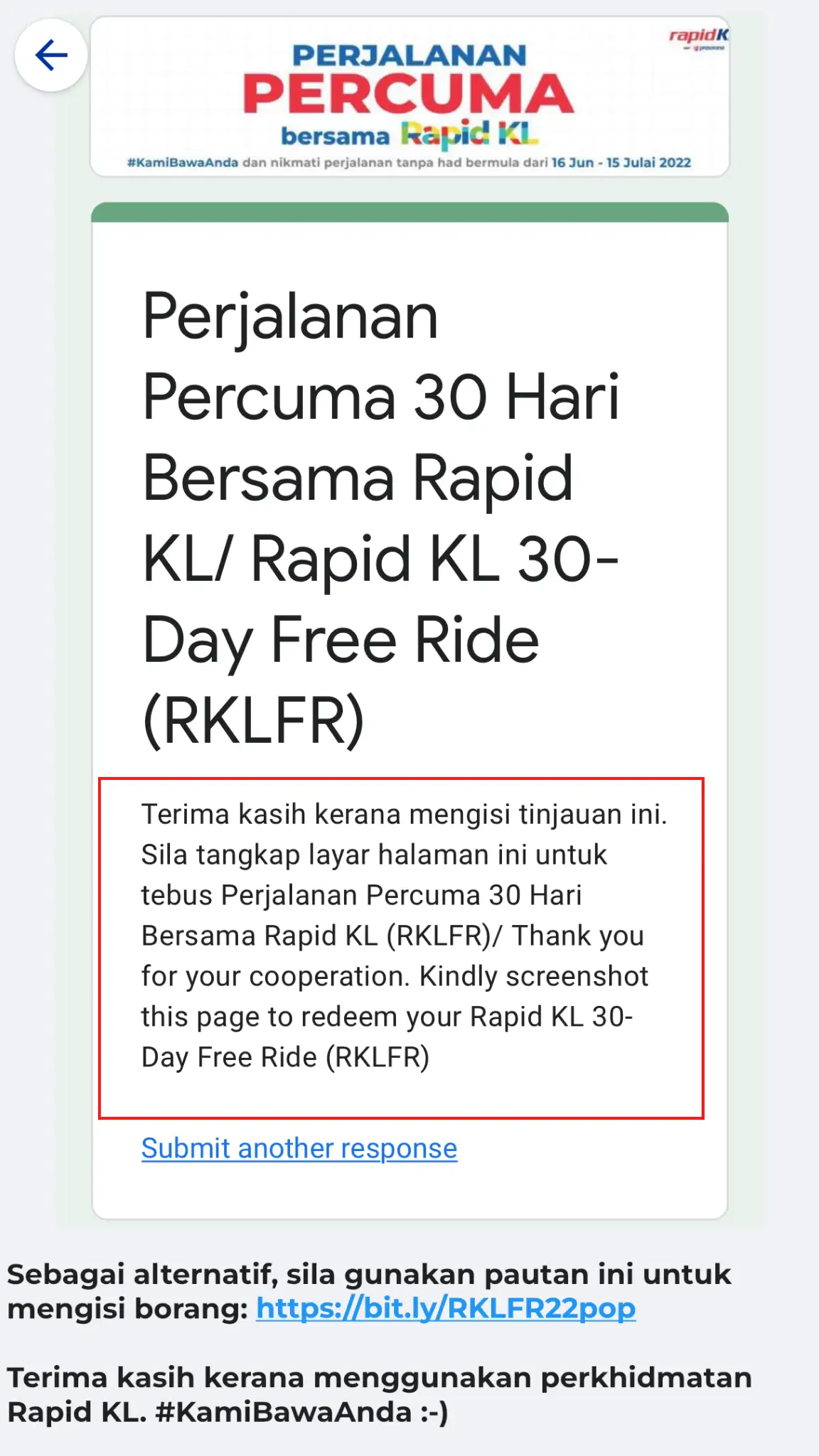 Regardless of whether you're using the My50 pass, TNG Card, Concession card or tokens, you're still required to fill up the form and keep a screenshot throughout the campaign period (June 16 – July 15).
If you're using Touch 'n Go, My50 or a concessions pass, be sure that you have a minimum balance of RM5 to enjoy the free rides.
How about My50 users?
As for those who recently renewed their My50 unlimited pass on June 16, they can claim their 30-day free ride between July 23 to July 25 2022 after their current My50 pass has expired. They are also required to keep all receipts as proof of renewal to redeem the free ride.
Existing My50 users whose pass are due to expire between June 17 to July 15 2022 are also allowed to enjoy their 30-day free ride on the next My50 purchase once their current pass expires.
For further information, click here.
Read also:
---

---
Cover Image via Twitter /AskRapidKL
Editor: Sarah Yeoh