Tucked away in the bustling town of Kajang is an unassuming chicken rice stall called Lek Gei (叻记烧腊饭), nestled within a restaurant called Restoran Double Six. But don't let its humble appearance fool you – it's a foodie paradise. Lek Gei's legendary char siu and siu yok rice are some of the most sought-after delicacies in town, and for good reason.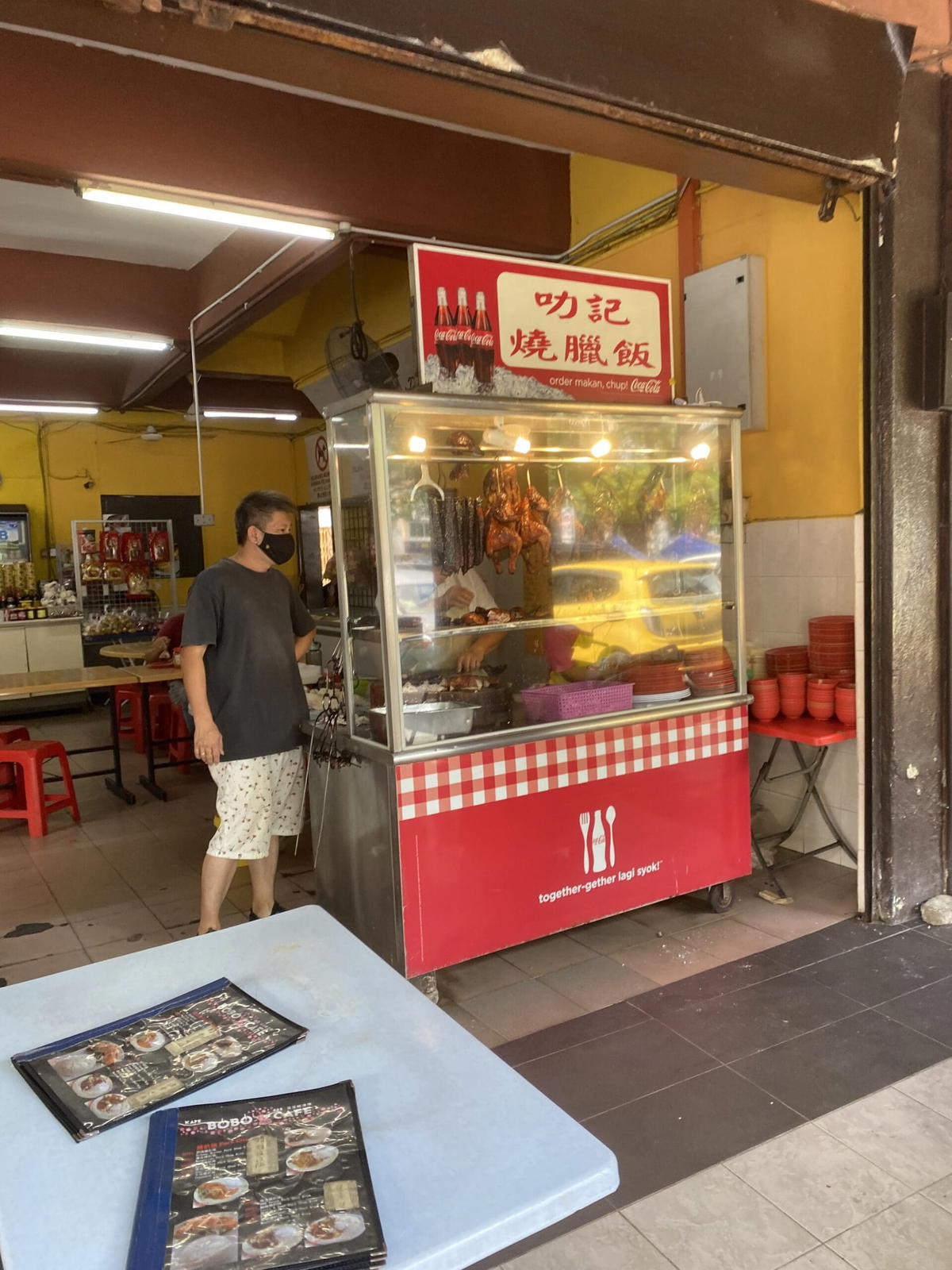 Lek Gei's char siu is a thing of beauty. The uncle at Lek Gei really knows his stuff. Each piece is a perfect balance of lean meat and succulent fat, delivering an unctuous, mouthwatering delight with every bite.
The char siu is marinated and roasted to perfection, resulting in an outer layer that is gorgeously caramelised, giving it that divine sweet and savoury taste. The meat is juicy and tender, making it a perfect companion for a hearty lunch.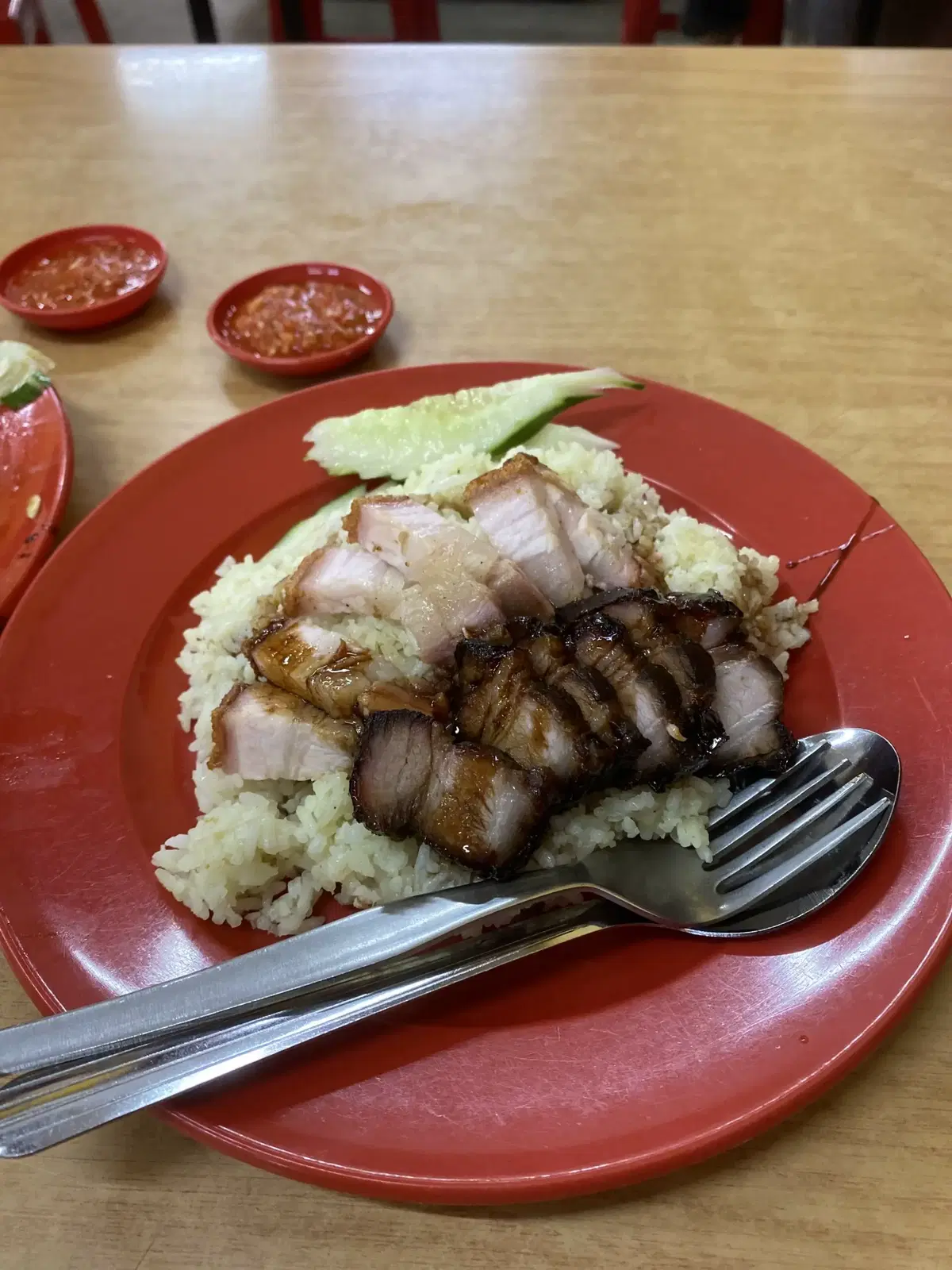 The siu yok is no less impressive. The skin is delightfully crispy, and the meat is so tender that it practically melts in your mouth. This crispy roast pork is a delicious treat that goes hand in hand with the char siu, promising an unforgettable gastronomic experience.
Char siu rice very laku
The popularity of the char siu and siu yok rice is evident from the lightning speed at which it sells out. The stall starts serving customers from around 10 a.m., and by 12:30 p.m., the line of eager patrons is a testament to the allure of Lek Gei's offerings. By 2 p.m., the char siu and siu yok are typically sold out, prompting the need to come early to secure your plate.
The only downside? The restaurant can be a bit "heaty." But the flavoursome char siu and siu yok rice, priced at a reasonable RM9, more than make up for it. The experience is worth braving the heat, and trust us, it's worth every bead of sweat.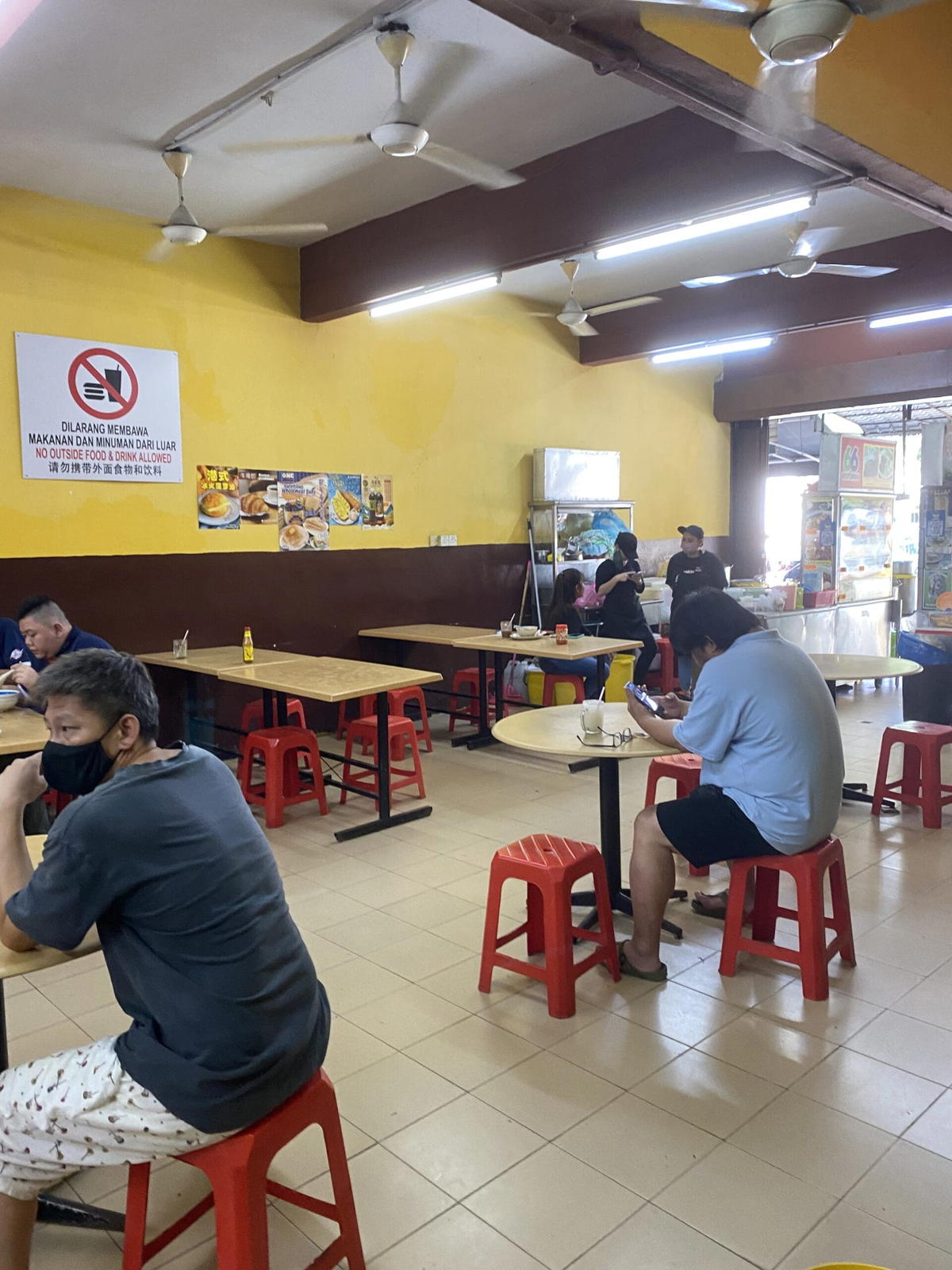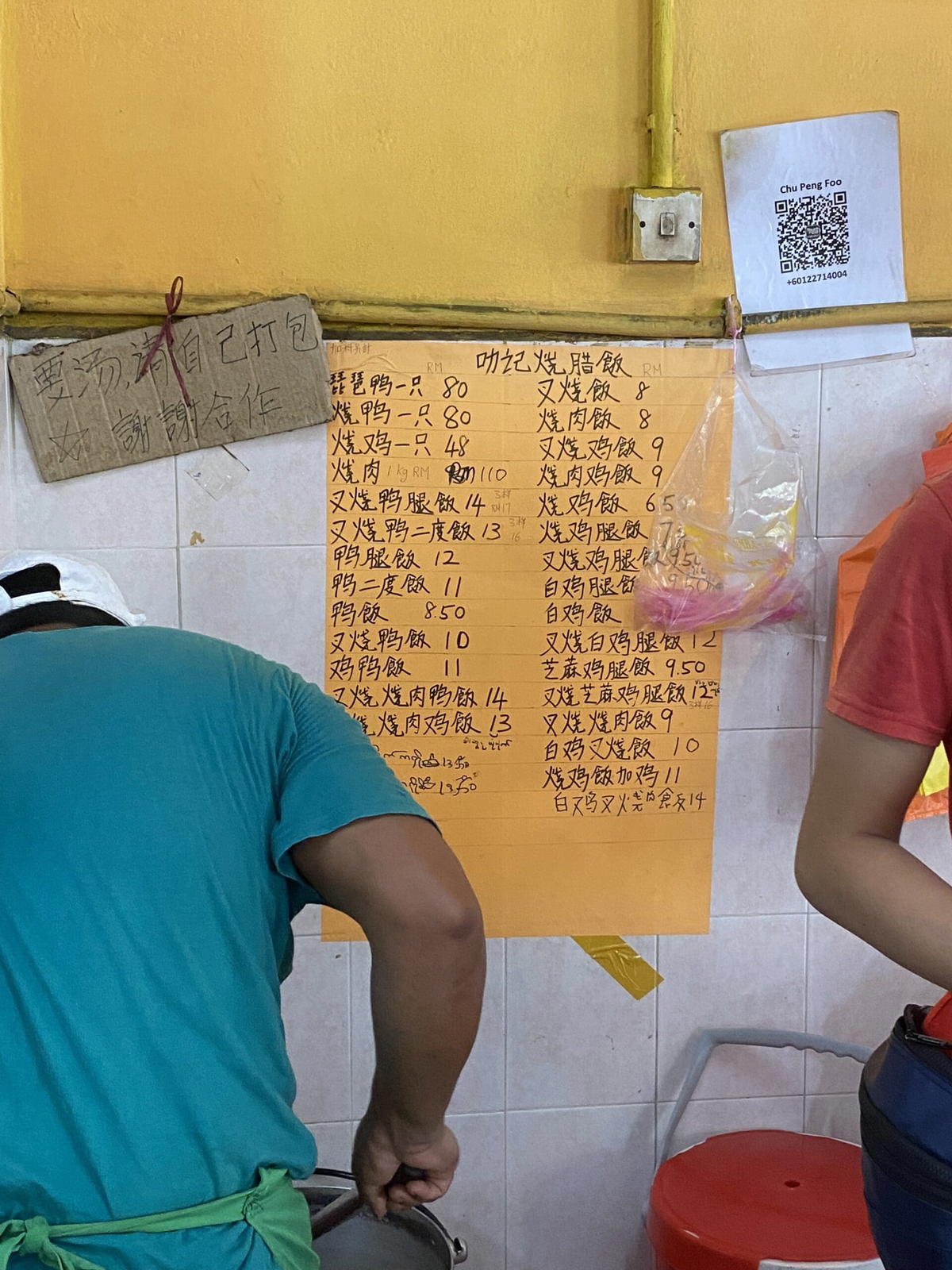 Don't forget to try their chili sauce to serve alongside your char siu rice. It adds an extra punch to the meal and will leave you craving for more.
The uncle running the stall is an absolute gem, always greeting patrons with a friendly smile and making the whole ordering process a breeze.
A visit to Lek Gei would be incomplete without a taste of the "kaw" iced coffee sold at the restaurant. Costing only RM4 for a takeaway, the coffee is the perfect beverage to wash down the hearty meal. It's strong, robust, and guaranteed to give you that much-needed midday pick-me-up.
Despite being closed on Wednesdays, Lek Gei remains a hotspot for local food lovers. The regulars know the drill – come early, brace the heat, and be rewarded with the mouth-watering char siu and siu yok rice that's become the talk of the town.
If you're in Kajang and feel like eating something really syok for lunch, reme,ber to go to Lek Gei at Double Six. Sure your taste buds will be very happy. But careful, once you try their char siu and siu yok rice, sure you want to go back again and again!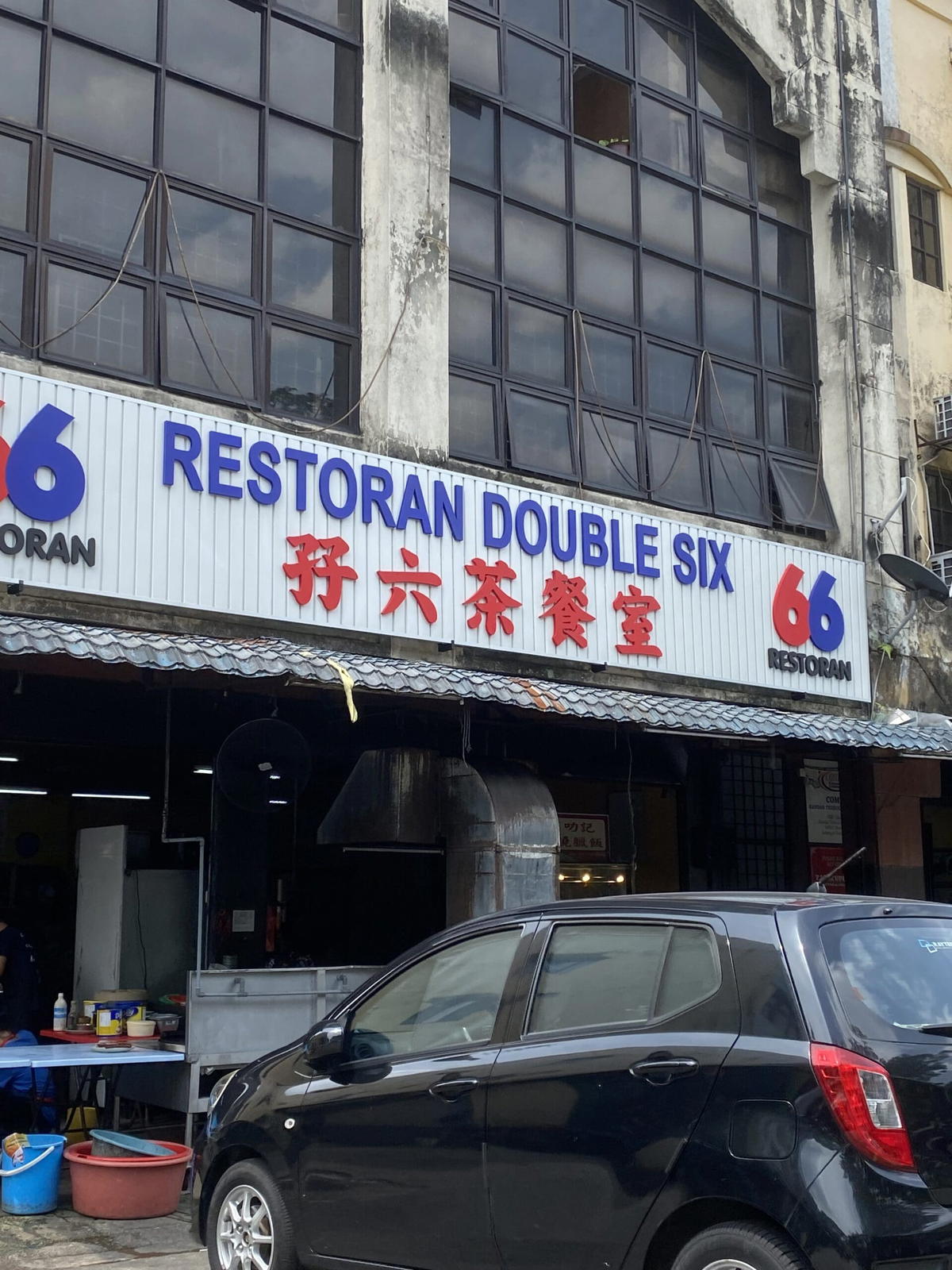 We'd also love to hear your suggestions for top-notch Char Siu spots around the Klang Valley – please share your favorite places with us!
68, 70, Jalan 1/2, Bandar Teknologi Kajang, 43500 Semenyih, Selangor