Global superstar Billie Eilish recently came to Malaysia for her first ever concert on Aug 18 at the Bukit Jalil National Stadium.
Aside from leaving behind both good and not-so-pleasant memories for fans, she also left something else behind — her drinking bottle.
Bottle on sale for RM1,100
According to a listing on Carousell, a user named "yachino" had put the bottle on sale for RM1,200.
In the product description, "yachino" claimed that he had gotten hold of it from the security team after the concert ended.
He also claimed it had a "B" marking on it, presumably referring to Billie, and added that it was still in its "original" condition.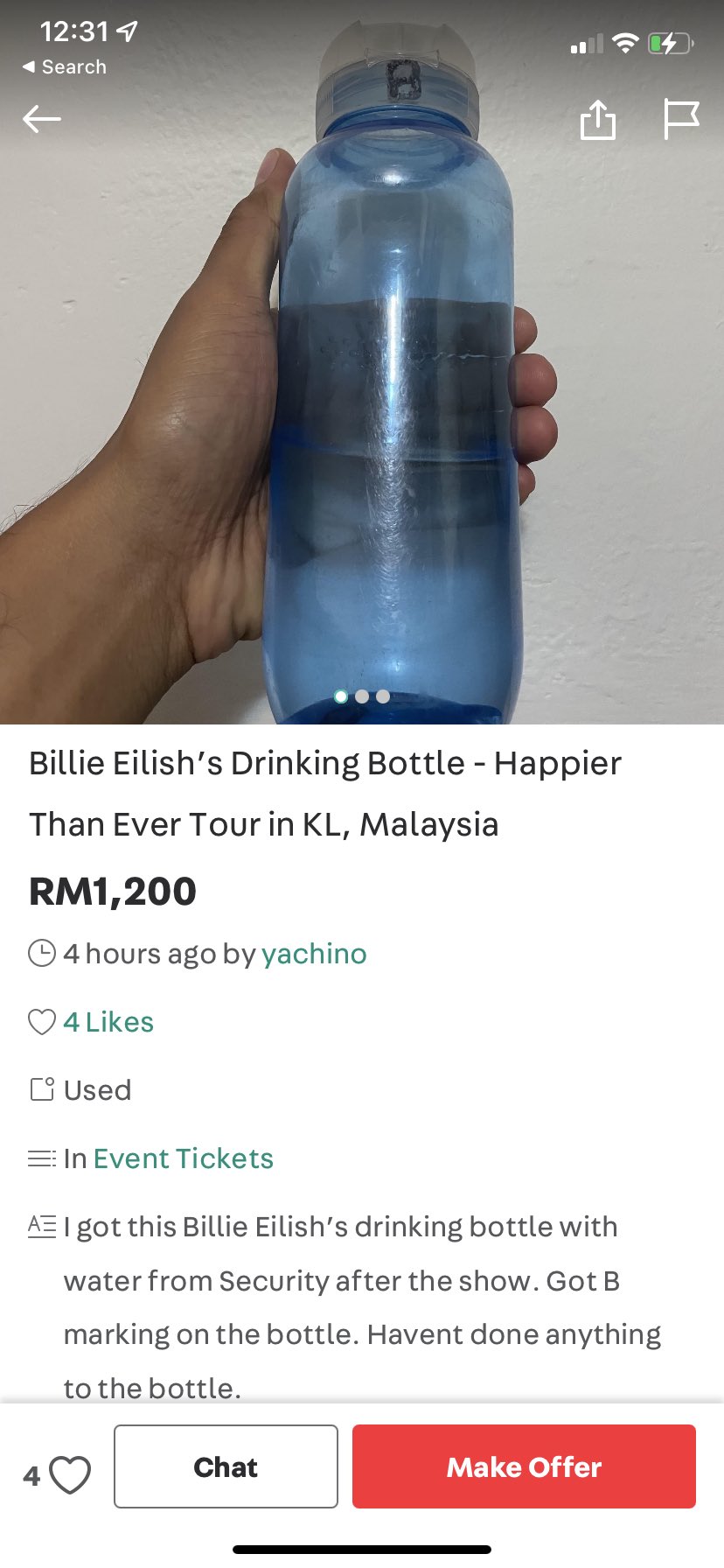 However, the listing became unavailable and another user named "Softwareluxor", reuploaded the product on Carousell yesterday, this time at a slightly cheaper price of RM1,100.
Netizens: 'But why though?'
The listing has since drawn mixed reactions online.
Some netizens found the obsession over a celebrity's drinking bottle incomprehensible and unhealthy.
"People are sick."

"Don't know what's so special about this lady."
On the other hand, some tried to put a more humourous spin on the matter.
One wrote: "There's a lot (of such bottles) on Shopee."

Another joked: "Sorry. We are the Tupperwareans."

Would you buy Billie Eilish's drinking bottle for this amount? Let us know in the comments!
Read also:
---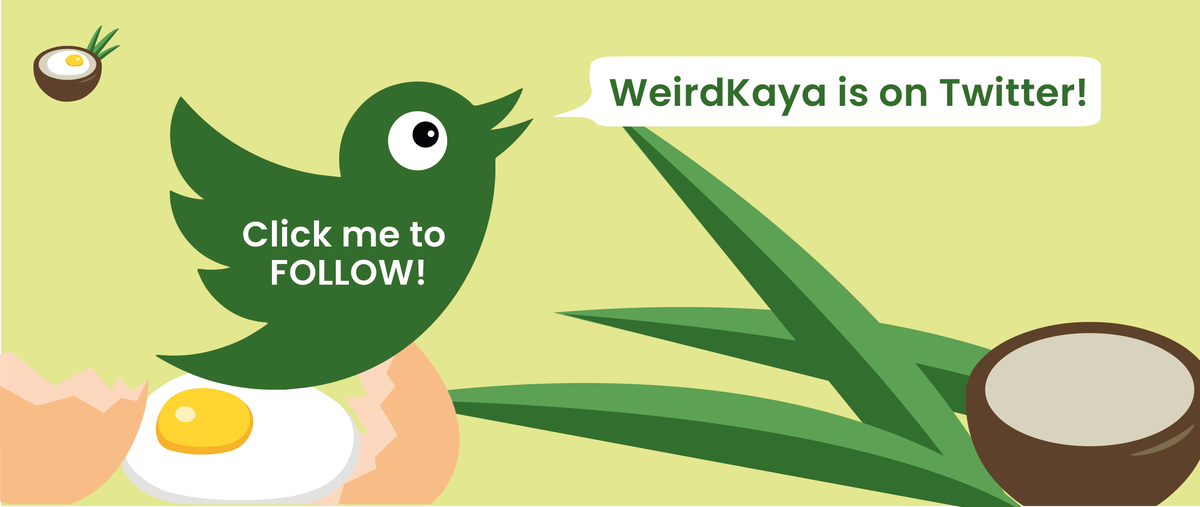 ---
Cover image via Twitter/JUNA JUNI BINTANG KEGELAPAN