Not everyone has the honour of calling themselves a graduate of two Ivy League schools, but Andrew Loh has certainly earned the right to do so.
Born and raised in Kajang and Petaling Jaya, Andrew is making history by being the first Malaysian to graduate with a Master in Public Administration from Harvard and an MBA from Stanford in a special joint degree program.
Aside from being a high academic achiever, he also speaks foreign languages such as Arabic and Romanian thanks to years of exposure in international politics.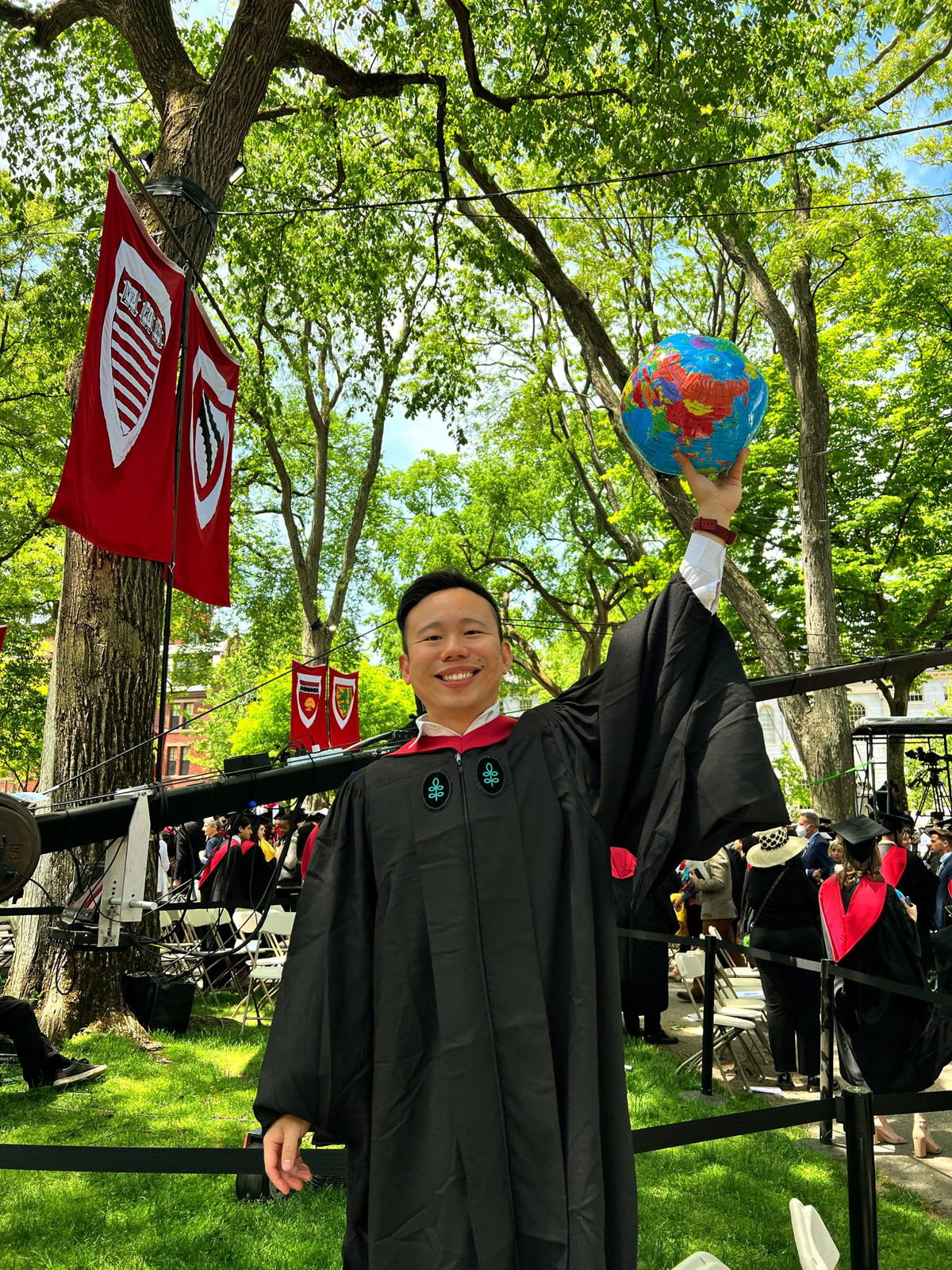 "Prior to graduate school, I worked at the Tony Blair Institute where I advised governments across Africa, Asia, and Europe.
"For my bachelor's degree, I went to Swarthmore College, Pennsylvania, where I majored in Political Science and minored in Islamic Studies. So I can speak basic Arabic and can read Jawi, albeit slowly" he said with a wink.
But behind all these accolades lies a story fraught with challenges and hardships, which he witnessed in the two most important women in his life — his grandmother and mother.
Raised by two "Iron Women"
Out of all the memories he had of his now-deceased grandmother, Andrew said there were two which still leave a deep impression in his mind — her cooking and the horrors she faced during the Japanese Occupation.
"My grandmother was a strong, optimistic woman who never complained and showed her love for her family through her cooking.
I also remember my grandmother telling me that she had to eat plant roots to survive during the Japanese Occupation. There was a lot of suffering and hardship in her generation.
He also recounted how his grandmother would tell him stories of how she fled into the jungle to prevent getting raped or killed by the Japanese soldiers.
"Following Japan's defeat, my grandmother's family had to burn all the 'banana money' they had hidden underneath their mattress as it had become worthless.
"She told me these stories to motivate me to work hard and not take for granted the comforts that I grew up with."
That same resilient spirit was then passed on to Andrew's mother, who instilled the valuable importance of education in her children through her own hardships since childhood.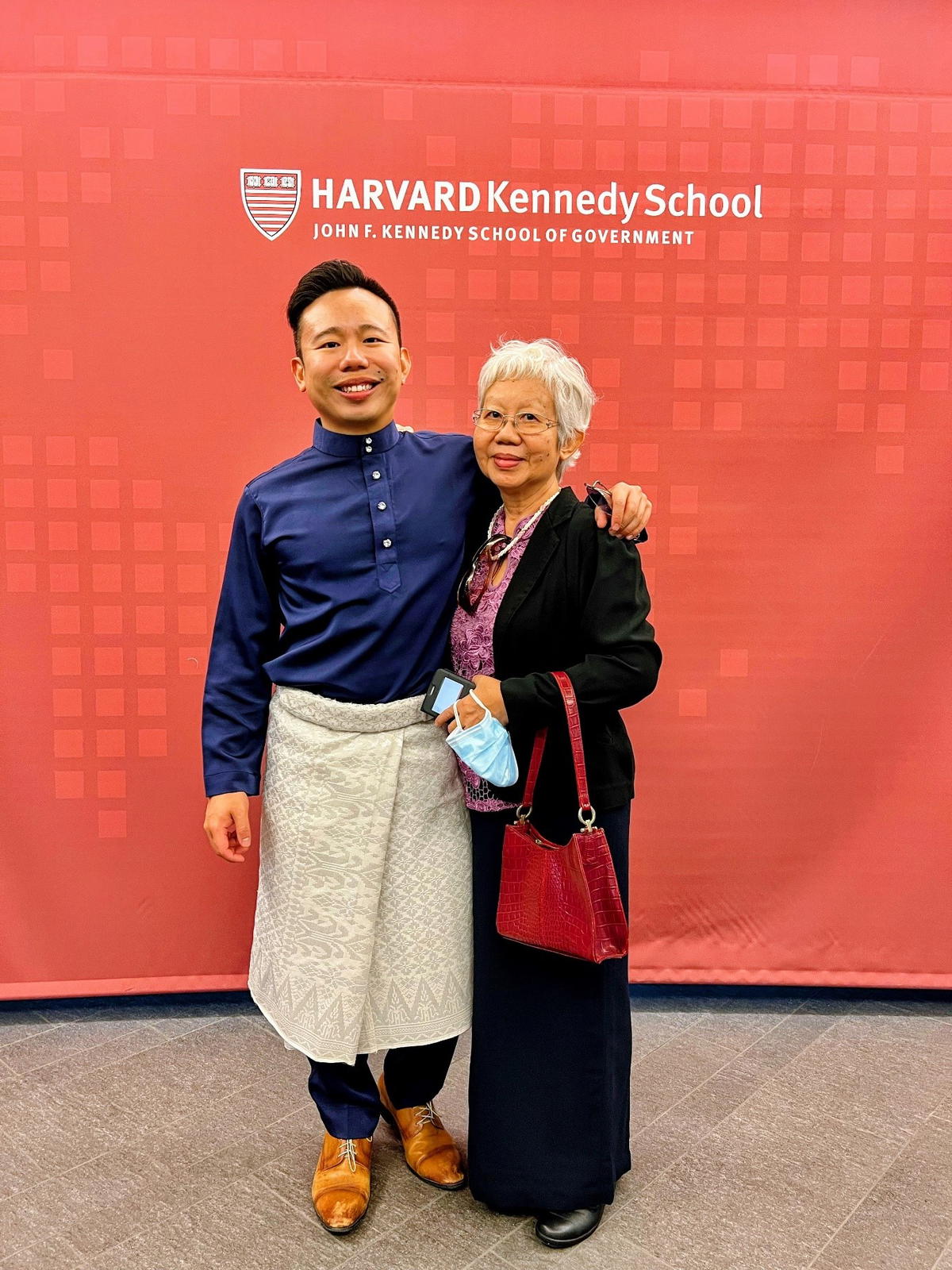 "My mother started working after school when she was nine to help her family make ends meet. Despite balancing work and school, she excelled academically.
Back then, Kajang schools didn't offer Form 6, so she had to travel to KL for school — a journey that took four hours both ways. But she persevered because education was so important to her," he said.
Thanks to her perseverance, Andrew's mother eventually became a vocational school teacher and later a top expert and author of textbooks related to beauty culture and hairdressing (penjagaan muka dan dandanan rambut), and cosmetology (persolekan).
While Andrew admits that these stories aren't quite as unique due to countless families having gone through the same horrors of WWII and poverty, he said that it still nevertheless holds a special place in his heart.
"I tell my family's stories to honour them and also to challenge each of us to find strength and meaning in our own histories."
Onward to Harvard
When asked what was the driving factor in his decision to pursue an academic future at Harvard, Andrew attributed it to a friend named Nicholas Khaw, whom he called a "role model".
"He was a student from a neighbouring public school and later went to Harvard for his undergrad studies and Harvard Kennedy School of Government (HKS) for Masters.
"For me, I could see myself following in Nicholas' footsteps – he paved a concrete path for me to follow and also inspired and helped me sharpen my Harvard application."
And that was exactly what Andrew did, who then successfully enrolled himself into HKS along with the deep desire to bring about meaningful change to society through governance.
Through my work, I've seen firsthand how prime ministers, presidents, and ministers make decisions that impact the lives of thousands if not millions. This is power that can be wielded wisely, but in other cases, poorly.
He added that another aim of his in studying at HKS was to accentuate his decision-making skills and leadership potential while building relationships with the best individuals Harvard and Stanford has to offer.
Representation matters
I was particularly struck by a photo that Andrew posted on Twitter on the day of his graduation, where he wore a baju Melayu instead of a suit. I asked him about the choice of attire as it wasn't something that one would opt to wear for such occasions.
In response, he told me the two main reasons behind his seemingly odd attire choice.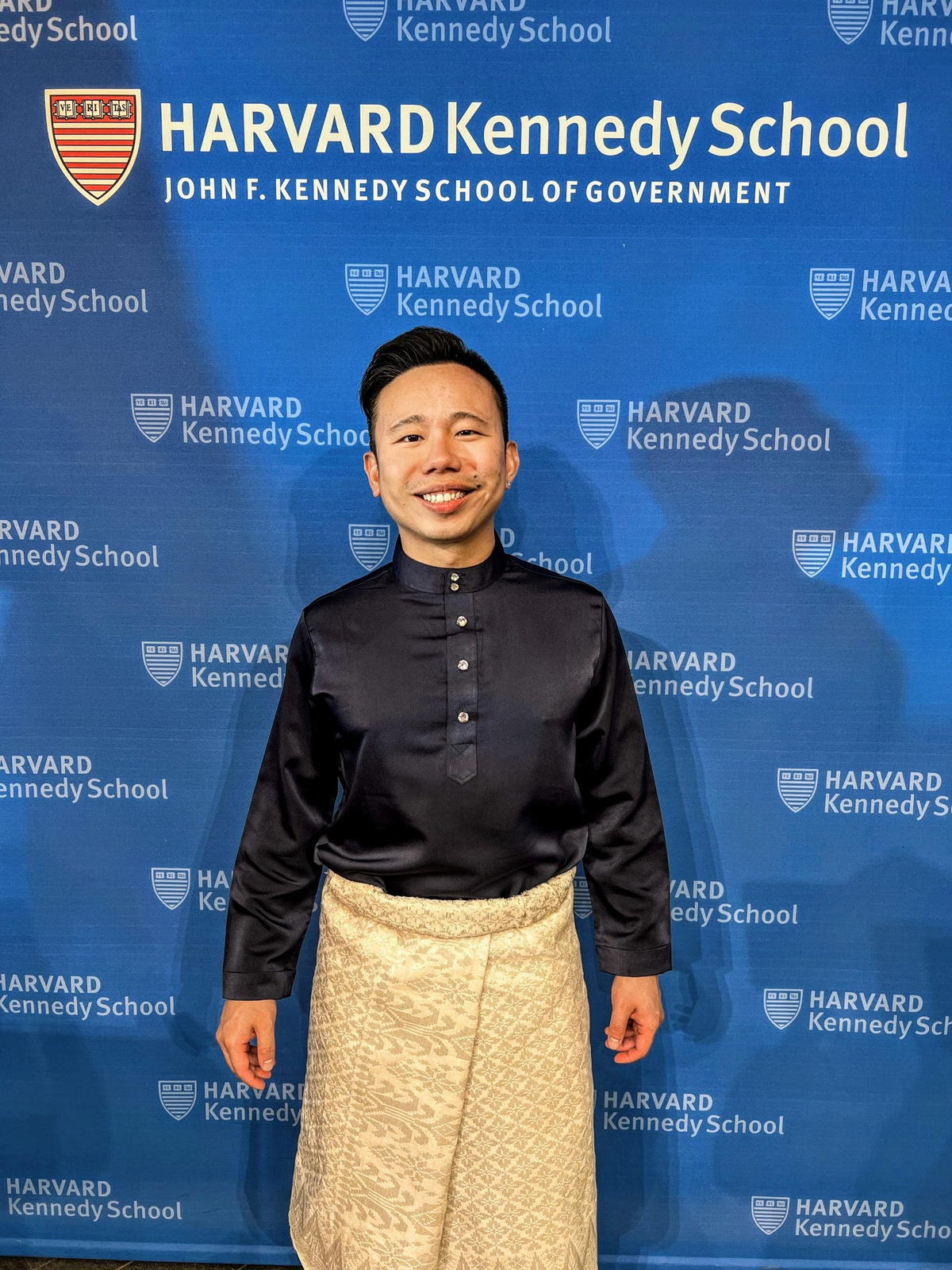 "First, one of the things I learnt in school is that representation matters. It is important to tell stories, to show who you are. If we don't tell our stories, who will?
"Second, top US universities carefully curate their student body for a reason. Harvard and Stanford know the value of diversity – by nationality, ethnicity, gender, religion, culture, language, sexual orientation, and more. We are put there for a reason – to bring our lived experiences to the classroom, to educate our classmates, and to challenge each other," he explains.
---

---
Andrew added that his baju Melayu attire became a favorite among his classmates, where they praised Malaysia for its rich cultural history.
The 35-year-old also said that he believes his attire struck a chord among young Malaysians, especially those struggling to find a place within their home country.
Despite what we hear from many politicians, nation building did happen. Malaysian youths love their country. We are anak Malaysia. We are so proud to be Malaysian.
"Besides, I do think that baju Melayu is sexy," he quipped with a chuckle.
Bringing about lasting change
Whenever prestigious universities such as Harvard and Stanford are mentioned, many often assume that scoring good grades is of utmost priority, but Andrew begs to differ.
"Academic achievement is necessary but not sufficient. More important than intellect, Harvard looks for students who care about the world around them and strive to make a difference.
"If I were to look at the Malaysian students at Harvard, there is one theme that stands out: civic action and public service," he said.
According to Andrew, his proudest accomplishment during his time at Harvard was co-founding PulangMengundi, a website which fought against voter suppression during the general elections in 2018 and a leading reason which he believed led Harvard to accept him.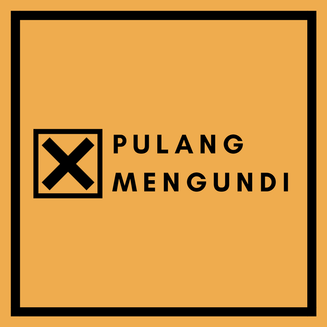 "Through our platform, we helped 10,000 Malaysians travel home to vote and became the top-trending hashtag on Twitter."
However, the cost of fighting for democracy also came with risks as well, where Andrew said he and friends were being watched by the Special Branch and attacked by 17,000 Russian bots.
But despite our fears, we fought on. And we made history – we played a small part in toppling a corrupt Prime Minister.
Andrew also had the honour of giving a TED-talk equivalent speech about PulangMengundi at Stanford, where he shared about young Malaysians' struggles in preserving democracy by combatting voter suppression.
And bringing about change in Malaysia's governance wasn't the only thing that Andrew accomplished. Through PulangMengundi, he also had the opportunity to connect with individuals who shared the same vision as he did.
"Through PulangMengundi, I became friends with even more like-minded young Malaysians who volunteered for our site. This network sprung into action again in 2020 when we co-founded KitaJagaKita to empower ordinary Malaysians in fighting Covid-19 by contributing to initiatives from civil societies and NGOs.
"I tell this story because I believe this is what Harvard is looking for: action in service of the greater good. It is not enough to be smart, to get 15 As in SPM. Harvard is looking for people who are compelled to improve their communities, their country, and the world.
"Action may mean different things to different people – it can be tutoring your classmate who asked for your help in math, or starting an organization to serve the underprivileged. And they can be equally meaningful. One small action can meaningfully transform another's life," he said.
Dreaming big
When asked whether he has any plans to return to Malaysia, Andrew said that he might do so in the medium or long run.
He also told me that he has huge ambitions that can lead to sweeping changes in Malaysia's democracy as a whole.
"I'd love to become the Head of the Electoral Commission (EC). I think we need to make some structural changes to strengthen the fabric of our democracy.
"Did you know that the largest parliamentary constituency in Malaysia has around 180,000 voters while the smallest has around 20,000? They both elect only one MP and this is deeply unjust. Things like these poison the trust of young Malaysians in their democracy," he said.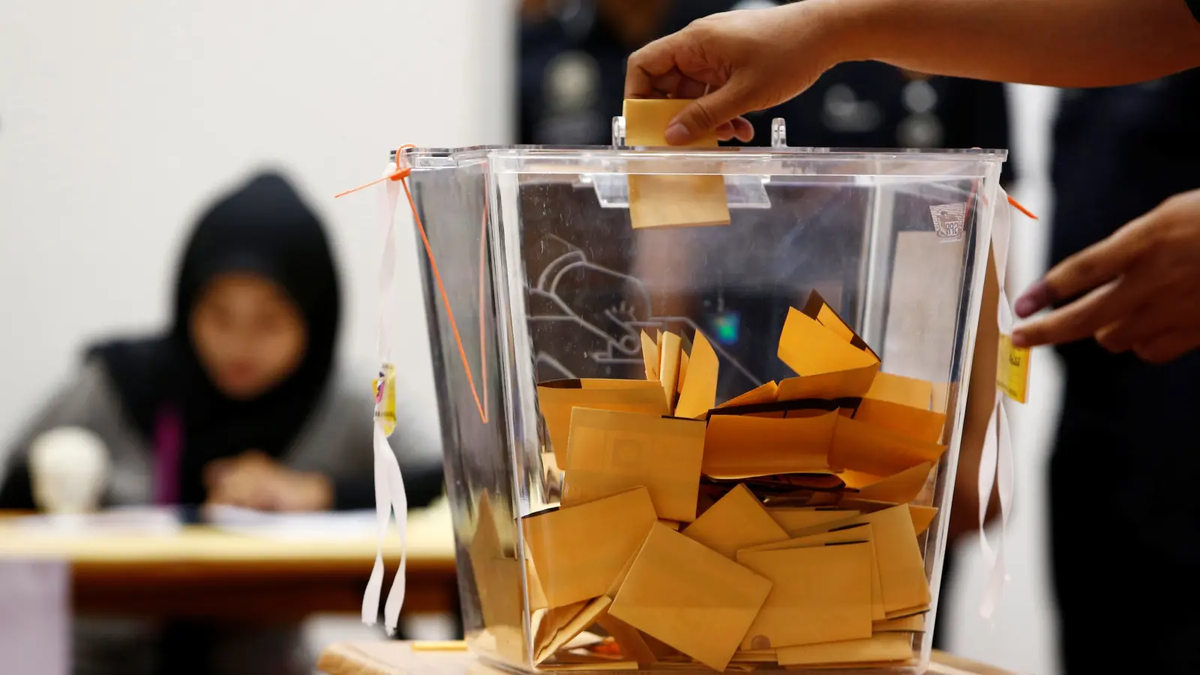 Andrew is also mulling the prospect of becoming Education Minister as he himself is a successful product of the public school system and believes that it can work for others, but acknowledged that it has areas in need of improvement.
It is failing so many of our youths, especially the ones who need it the most. I'm angry that our current system leaves so many young Malaysians unprepared for life in the 21st century.
As for Malaysians seeking to pursue an academic future at Harvard or other US educational institutions, the joint degree holder has some valuable advice on doing just that.
"Don't limit yourself! Dream big. For undergraduate studies, if Harvard accepts you, it will give you a full scholarship if your family makes less than US$65,000( RM 270,000) annually. Many other US colleges do this as well. Do your research.
"Alternatively, you can check out USApps.org – a non-profit that offers help to Malaysian students wanting to study in the US, or MACEE, a centre affiliated with the US embassy that provides information on US education."
Andrew also encourages such individuals to have a future-oriented mindset that is dedicated to changing the world for the better as well as read materials relating to Malaysians who have impacted the country.
"Think of how you can make your family, community, or country better. Think of someone who has changed your life. What can you do to be that person to someone else?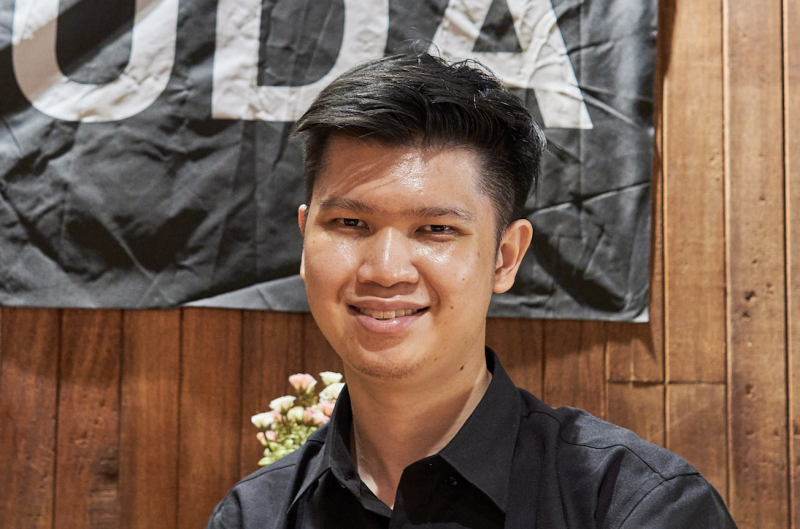 "Read up about Qyira Yusri and Tharma Pillai, who founded Undi18. They basically won the right to vote for 1.2 million Malaysian youths by fighting to lower the voting age from 21 to 18.
"Read up about Sophia Aliza Jamal, Zenna Law, and Elaine Sim, who founded Pinkcollar, a startup that helps domestic workers find safe and dignified jobs. Read up about Lim Wei Jiet, the youngest-ever Secretary General of the National Human Rights Society (HAKAM).
"These are young Malaysians who are not only brilliant, but are also already fighting for a better Malaysia. These are examples of Malaysians that Harvard would be proud to call their own."
Special thanks to Andrew for sharing his story with us!
Read also:
Cover image via Andrew Loh