AirAsia's CEO, Tony Fernandes, recently stirred up a storm on LinkedIn after sharing a snapshot of his workday, which featured him receiving a massage shirtless during a virtual management meeting.
While Fernandes aimed to spotlight AirAsia's distinctive work culture and his admiration for the Indonesian practice of combining relaxation with work, the now-deleted post has instead sparked a wave of varied responses from the online community.
Highlight the adaptability of the company
Detailing his taxing week, Fernandes mentioned how his colleague, Veranita, recommended a massage.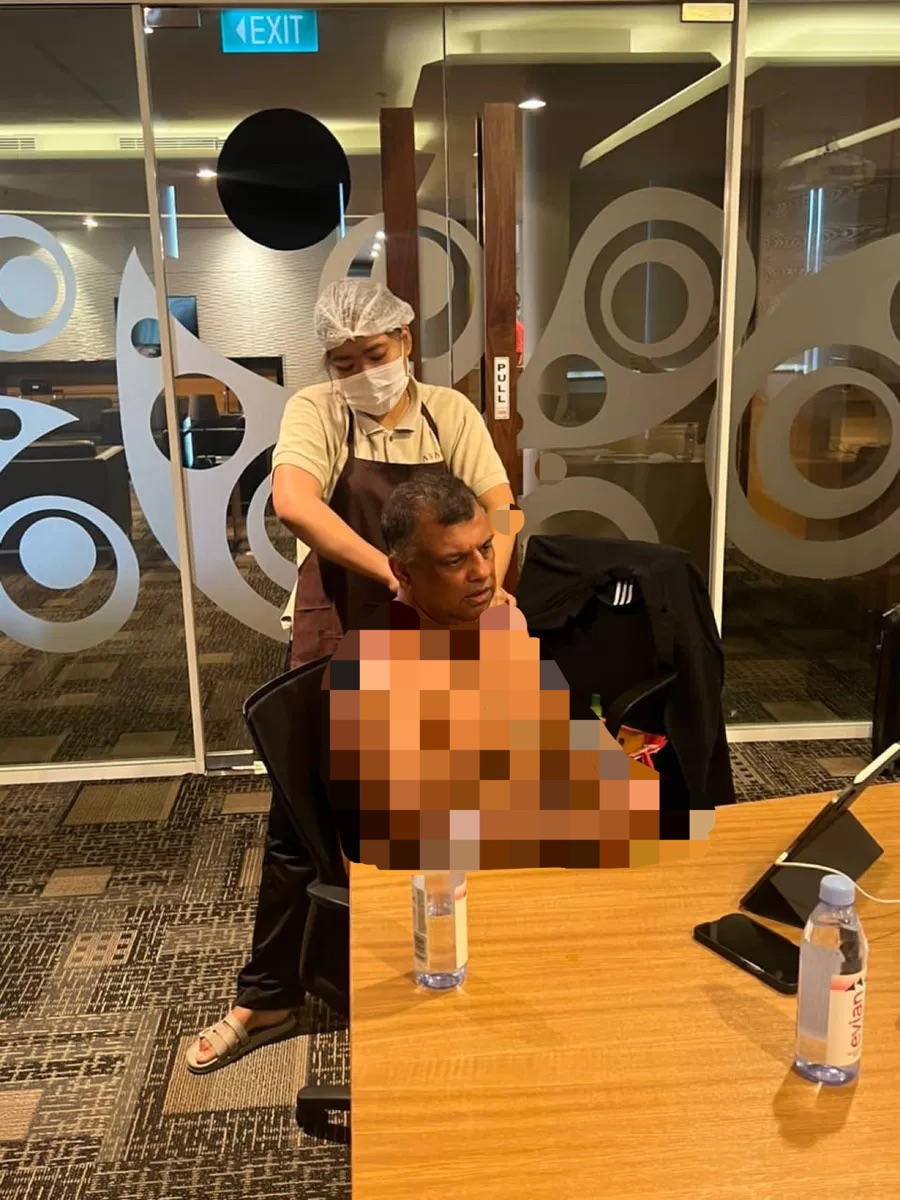 He lauded the AirAsia ethos that offers such adaptability and also highlighted the company's latest milestones, notably the completion of the Capital A structure.
Read also: AirAsia Offers 50% Fare Discount For Those Affected By MYAirline Suspension
Draws flak from netizens
Yet, it was the accompanying photo of Fernandes getting a massage during the meeting that became the focal point of criticism from numerous netizens.
One user remarked, "Tony Fernandes inappropriate sir, You are a model for many, (of course not to me) At least wear a simple shirt while in a meeting. Good luck to Air Asia, one of my favorite airlines."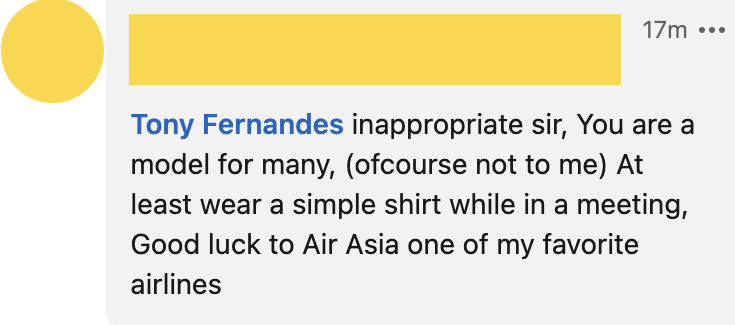 Another user jestingly commented, "Tony, when you said Air Asia had an open culture, I didn't expect it to be THIS open…"

Injecting some humor, a user declared, "Delighted to announce that I've had enough internet for the day."

Drawing from personal experience, another shared, "I took my shirt off during a management meeting and got fired."

The overarching sentiment from the comments underscores that, while many commend AirAsia's progressive culture, there are certain lines that perhaps should remain uncrossed, particularly when symbolizing a global enterprise.
---
---