PETALING JAYA – Hailed as a heroine online, but widely mocked in real life. This was the grim reality that Ain Husniza and her family faced a year after she claimed that her physical fitness and health education teacher encouraged rape during class.
Her father, Saiful Nizam Ab Wahab, told Free Malaysia Today that the family was forced to move from Puncak Alam to Cheras after being on the receiving end of immense pressure from the school, the students and the neighbourhood.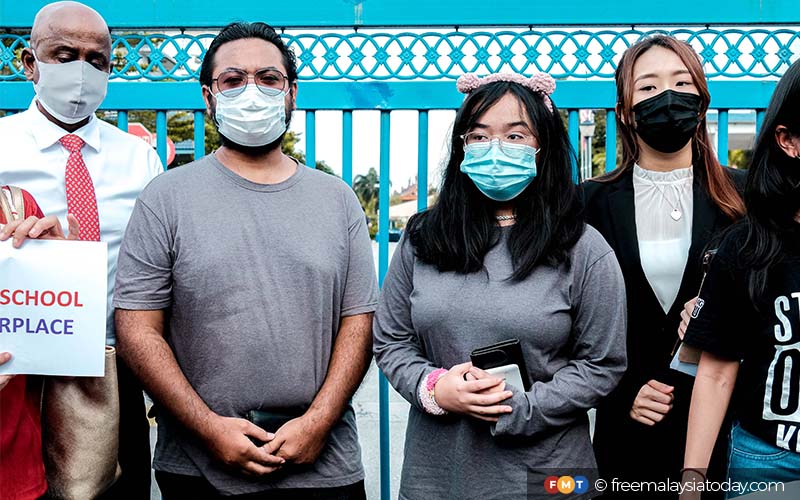 He added that the situation became so bad last April that it nearly stripped him of his will to seek justice for his daughter as the family felt that they were the ones who incited the uproar.
My daughter was made to look like the cause of the incident when she was actually a victim.
Saiful also revealed that Ain's siblings were also subject to ridicule, teasing, and baseless allegations against the family shortly after her claims went public.
"Since the authorities were also not really sympathetic towards us at that time, I made the decision to move to Cheras in October last year after the Chempaka International School there offered Ain a scholarship," he said.
Faces defamation suit from teacher
Ain's police report against the teacher, Khairul Nizam Sanuddin, was later dismissed by the Attorney-General Chambers (AGC), who classified it "no further action".
Khairul also filed a lawsuit against Ain and Saiful, claiming that they had made defamatory statements about him on social media and press interviews.
In response, the father-and-daughter duo countersued Khairul and the government for emotional distress cause by the rape joke and its aftermath.
They have also named the headmistress at the time, Sarimah Mohammed Nor, Selangor education director Anismah M Noh, education minister Radzi Jidin and the federal government as co-defendants.
Ain and her family are also opposing the AGC's decision to appoint government lawyers to represent Khairul and Sarimah.
75 MPs have also stood in solidarity with Ain, who called upon the AGC to withdraw its representation.
We are of the opinion that the government, especially the AGC and education ministry, should be impartial in this matter.
"Appointing a federal counsel in the civil action to defend private actions by the teacher will further tarnish the already negative perception of the education ministry and the government," they said in a joint statement.
Read how it all started here:
---

---
Cover Image via Free Malaysia Today
Editor: Sarah Yeoh