KUALA SELANGOR – A TikTok video alleging that a teacher verbally harassed female students with sexually suggestive jokes is now the center of a massive online controversy.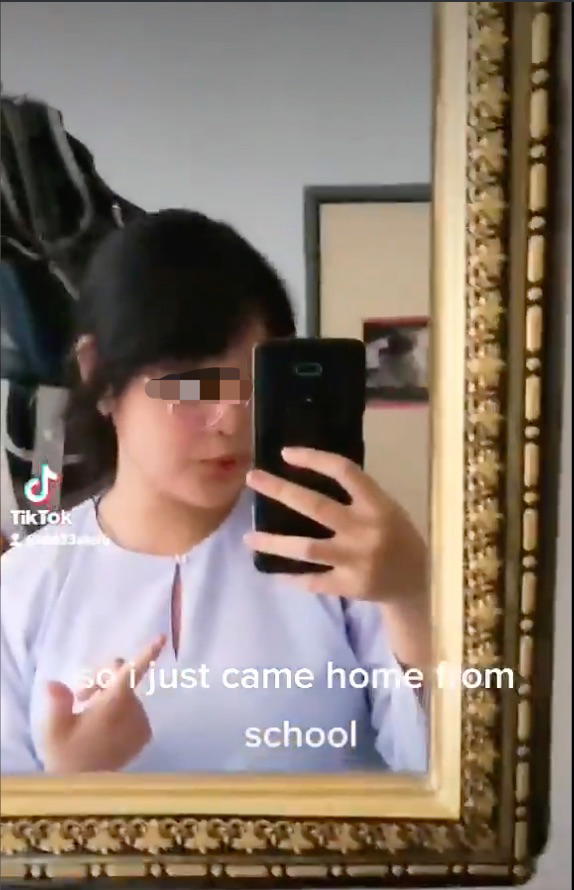 A teenage girl, Ain Husniza Saiful Nizam, called her teacher out over comments made during a physical education and health class on Friday (April 23).
She revealed that the class were discussing about sexual harassment and how to protect themselves when they were sexually harassed. The male teacher also made some jokes at the beginning of the class, which seemed fine to her.
"However, his jokes started getting weirder and obscene."
The teacher then continues totalk about how the law protects minors from sexual abuse and harassment.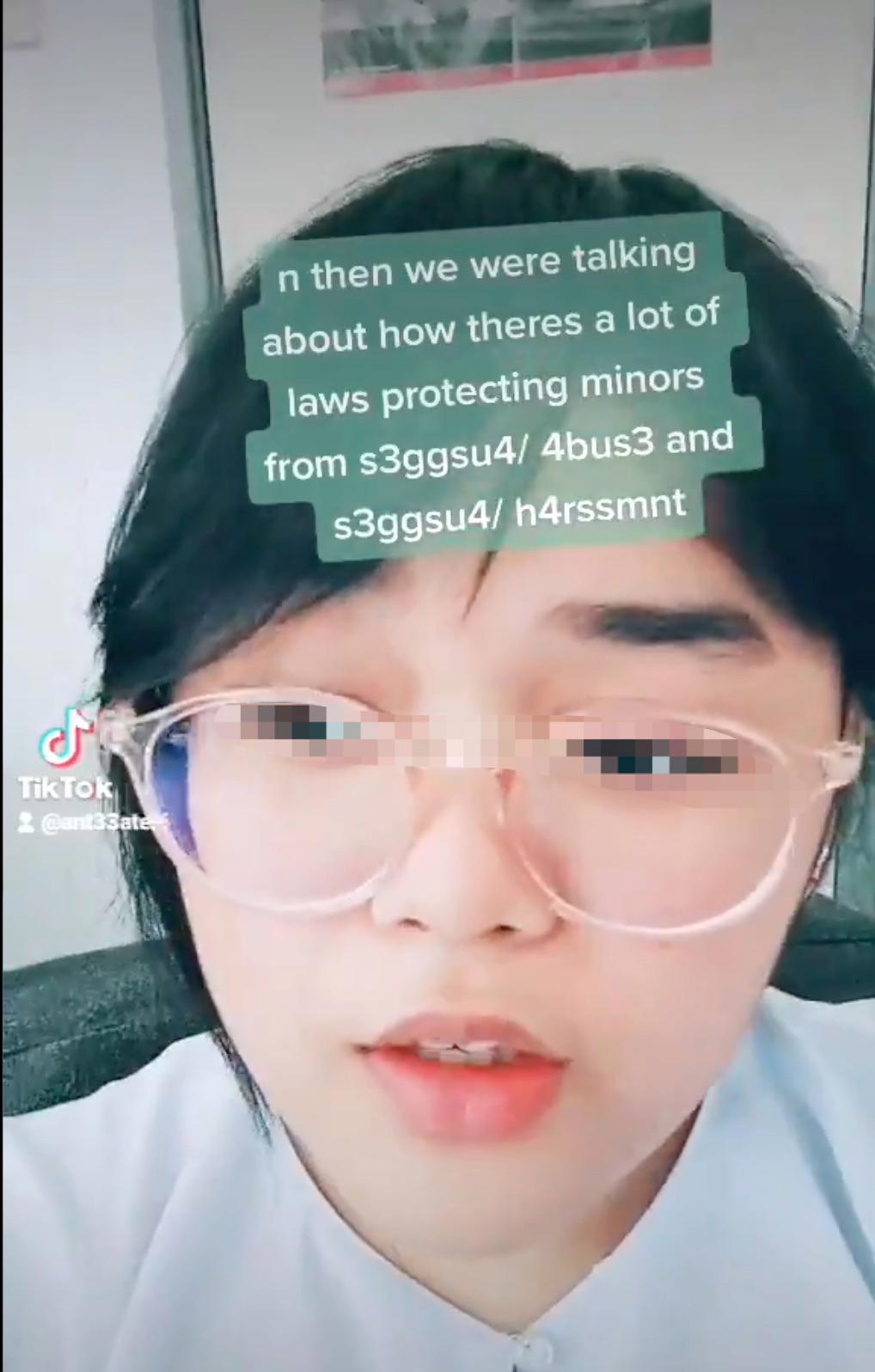 Out of a sudden, the teacher said:
" If you want to rape, rape those aged 18 and above. Don't rape those under 18."
While the female students sat in shock, their male counterparts merely shrugged it off and laughed along.
---

---
The teacher also gave his thoughts on why male rapes aren't exposed in the news:
"If boys are raped, it doesn't get reported because they are sedap (delicious in English) or they feel good about it."
tw// R4P3 JOKES, VERBAL H4R4SSM3NT

this is what i experienced yesterday at school. please help make it safer for us. @maszlee @zunarkartunis @KemPendidikan @adibahnoor #Awareness #Malaysia pic.twitter.com/MSK2rMX6pg

— ain #MakeSchoolASaferPlace (@ant33ater) April 23, 2021
To add salt to injury, Ain's concerns were dismissed by her counselling teacher when she reported the incident.
"Whatever. I apologize for what happened. However, jokes will sometimes unknowingly hurt the audience. While jokes between male teachers and students are usually a bit crass, they do not take it to heart or become emotional."
"On the other hand, female students are quite sensitive and emotional. That's a natural instinct."
At the end of the lengthy reply, the teacher also told her to meet him for a counselling session.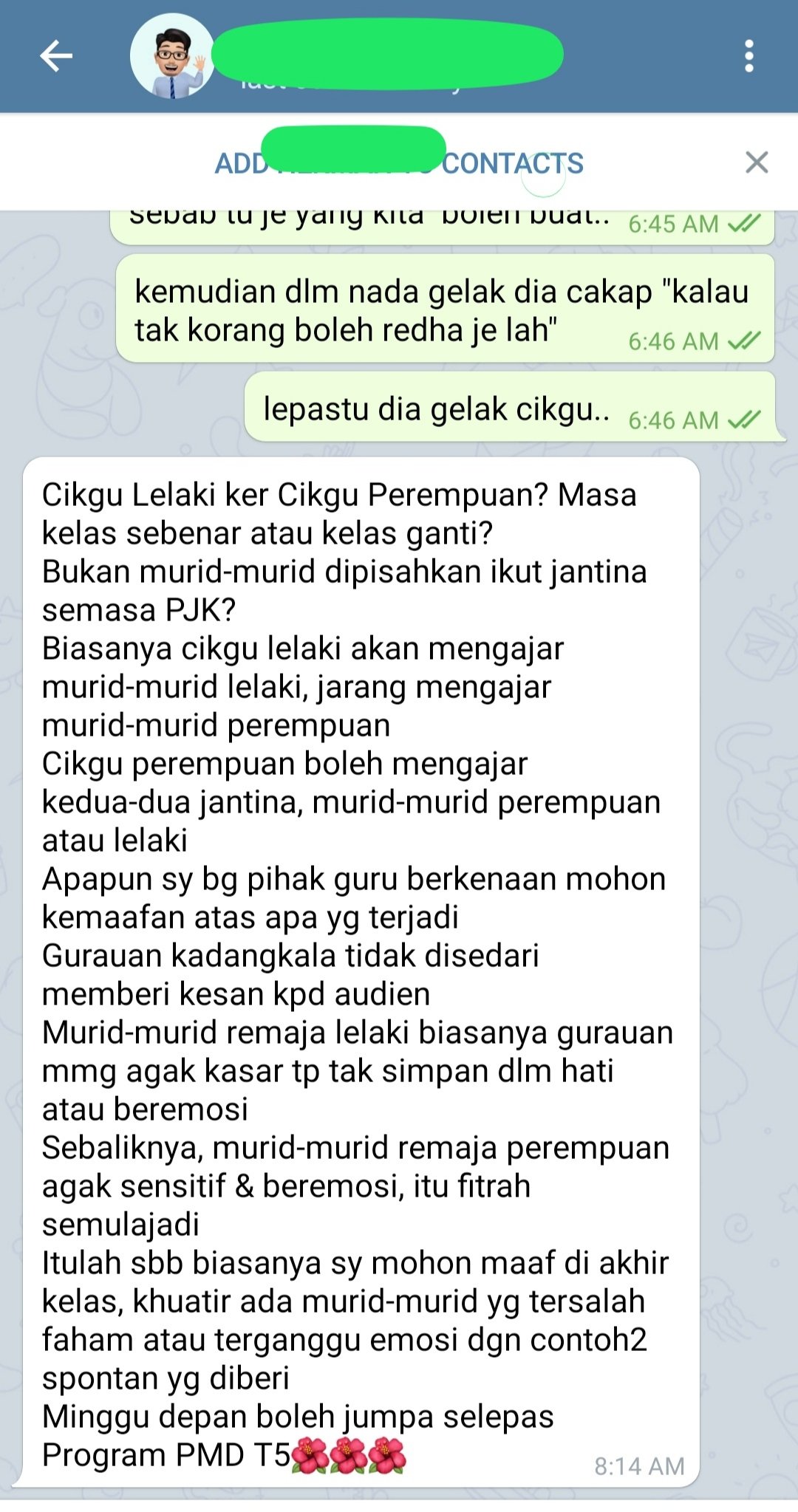 Although she was bewildered by his reply, Ain enquired on whether any action would be taken against the teacher a few days later, only to be gaslighted in return.
hi another update :) i asked the counsellor if there would be any action taken towards the pjk teacher and all he said was…what can he do? he was basically gaslighting me. im beyond dissapointed. fortunately for me my parents support me, but for students that dont have-

— ain #MakeSchoolASaferPlace (@ant33ater) April 24, 2021
Her video has since been viewed more than 200K times, with many asking the school to look into the issue seriously.
When contacted by Malaysiakini, Ain's father, Saiful Nizam Ab Wahab, said he would be lodging a police report on the matter.
"I will lodge a police report tonight (April 24) and will meet with the school's management next week."
"It is even worse when it indirectly injects the idea that rape can be done and accepted as something normal into someone and made into jokes while teaching."
---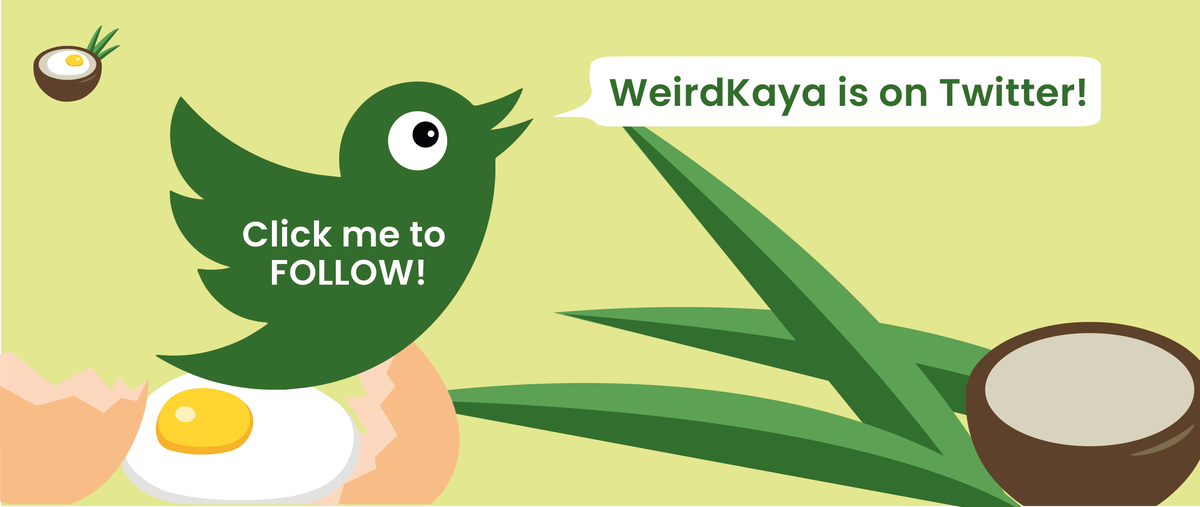 ---
Sources: Twitter/ @ant33ater
Editor: Raymond Chen
Proofreader: Sarah Yeoh