Student activist Ain Husniza emerged triumphant after receiving her SPM results which were released today.
In an emotional tweet posted today, she shared how she managed to go from being mocked by netizens for speaking up about the rape joke her teacher allegedly made to being a top SPM scorer.
Ain made national headlines last April when she came forward and claimed that a male teacher allegedly told students to "rape those above 18 only".
Since then, she and her family have paid a huge price for speaking out, where they were forced to move out from their neighbourhood and are currently facing a defamation lawsuit from the teacher.
Rising above the challenges
In the tweet, Ain also shared about the intense pressure she went through during SPM, whereby some netizens openly called her a "failure" and were waiting to see her crumble.
They said I looked like I smoke drugs, they said I looked "st*m". It was disgusting. It was demoralizing. And when I even received the warning of expulsion letter from my previous school, I thought to myself 'What about my SPM?'
"But in the end, it was for myself. All students, no matter what your results deserve safety in schools," she wrote.
Ain's tweet quickly blew up and has since garnered 10.7k likes and more than 3.6k retweets at the time of writing.
Netizens were overjoyed to see her excellent results and congratulated her for overcoming the obstacles and proving her haters wrong.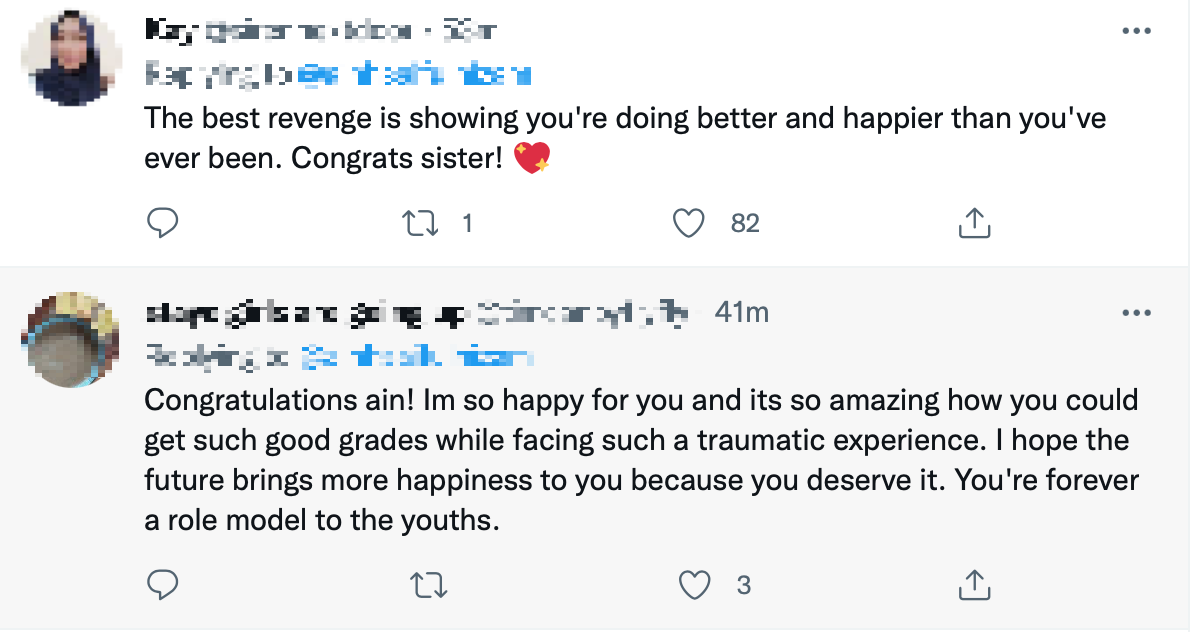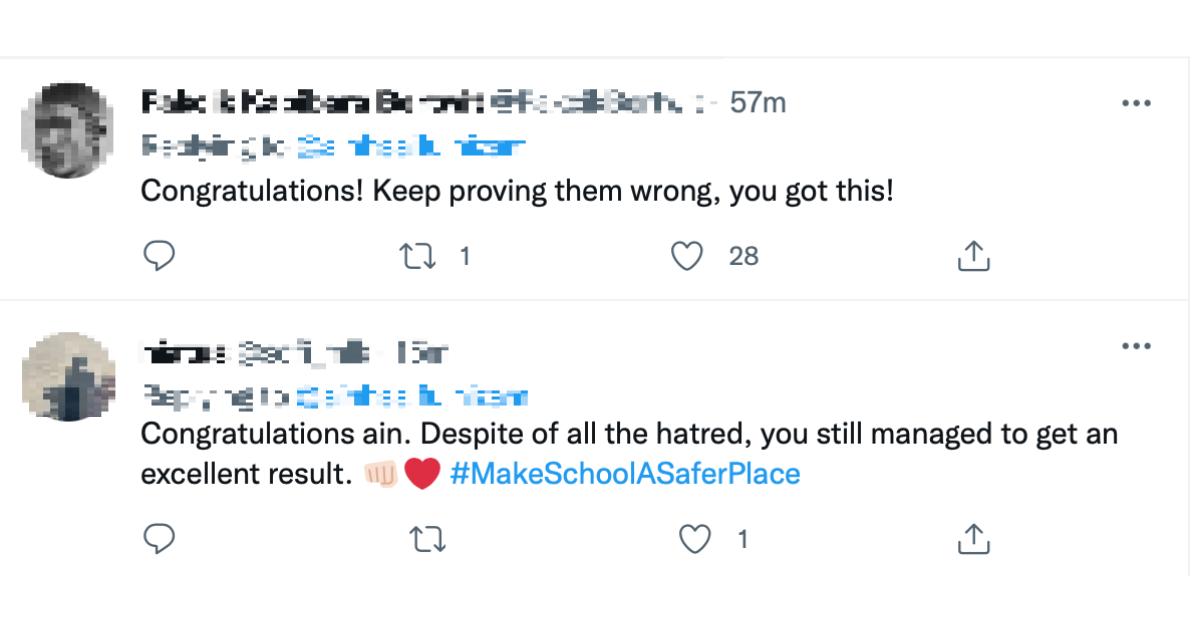 Speaking to WeirdKaya, Ain said she's considering to pursue law and looks forward to expanding her horizon.
I recently even organised a charity event giving away 140 meals to orphans and kids in need. I hope that I can further my advocacy in #MakeSchoolASaferPlace and pursue my passion in education.
When asked whether she was satisfied with her SPM results, Ain said that she was surprised by it, considering the fact that she had so much on her plate.
"I'm very satisfied cause to be honest, I didn't even know what to expect. The month before SPM I was running on three hours of sleep a day and studying so hard I was like a walking corpse.
"I've never gotten a result this good and I'm proud. I was nervous, but I'm glad it paid off," she said with a relieved smile.
Read about how it started here:
---

---
Cover image via Twitter/ainhsaifulnizam
Editor: Sarah Yeoh
---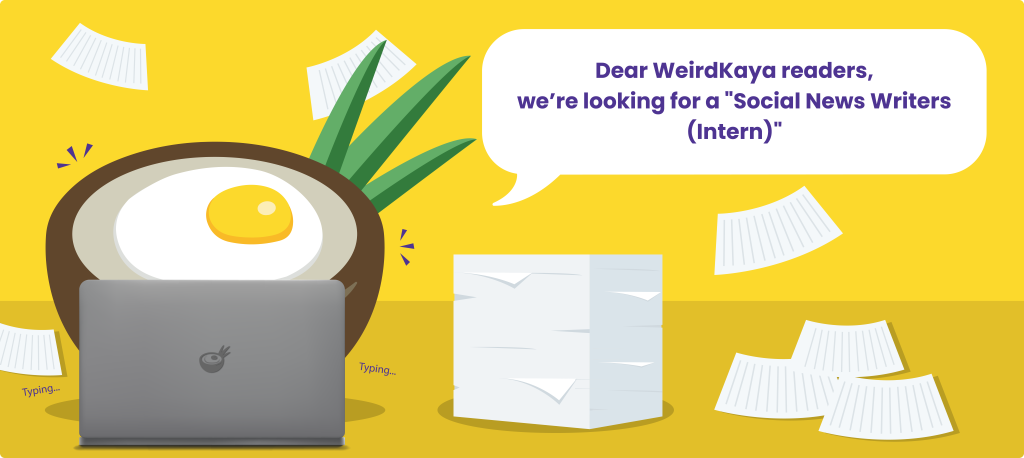 ---