A tweet showing a terrified stray dog hiding inside a rack at a 99 Speedmart outlet during a thunderstorm has made rounds on the Internet recently.
Stray dog sleeping on a stack of dog food
In the post, @nabilfikran10 posted a series of Facebook screenshots of a customer taking pictures of a stray dog sleeping on a stack of dog food.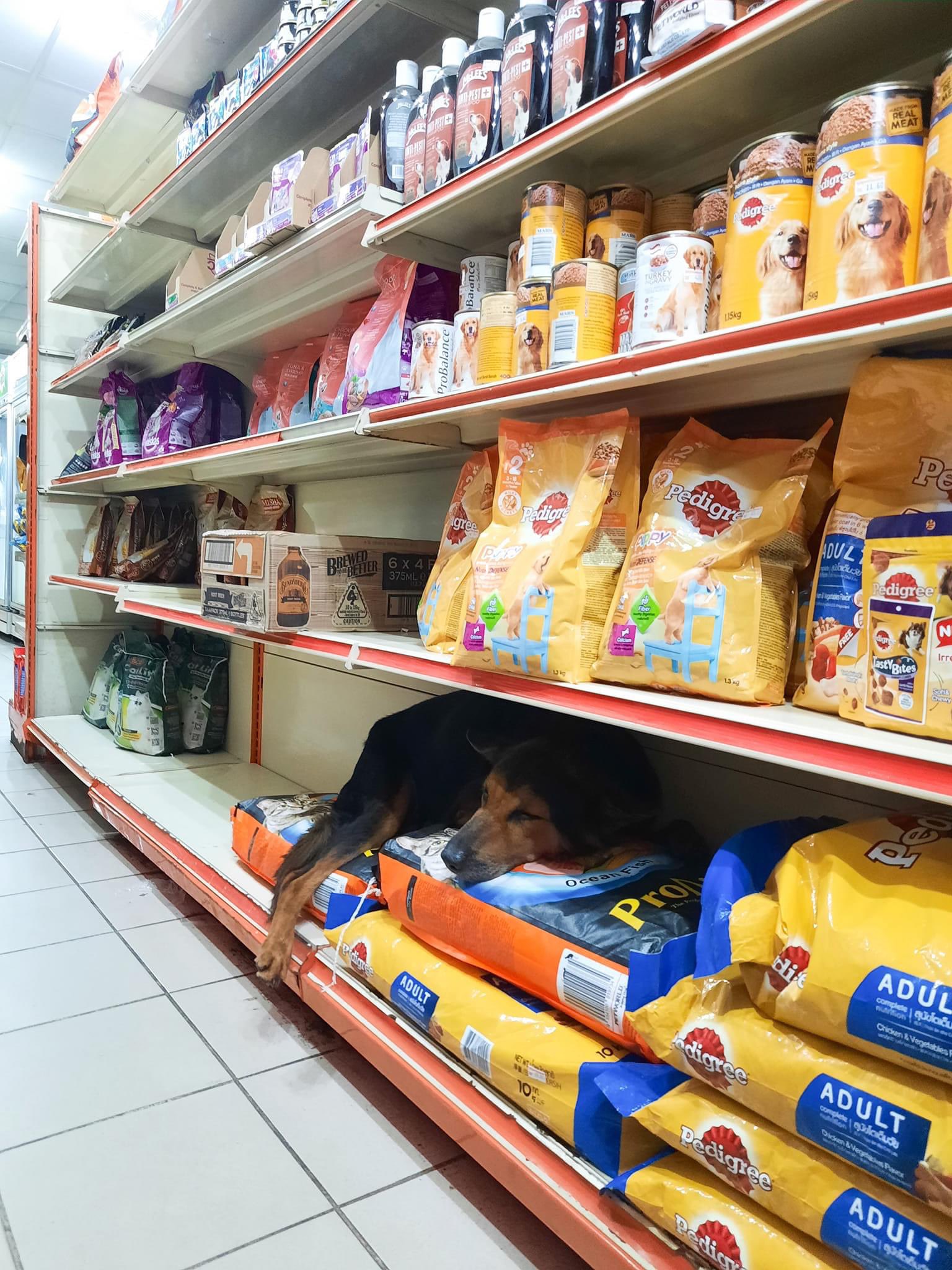 The customer, Aqlul Hakimi Saiful Aula, wrote that he was shopping for items when he stumbled upon the dog.
"The 99 Speedmart staff then explained to me that the thunder had frightened the dog, causing it to scamper into the shop."
Aku sentiasa doakan orang yang buat baik dengan haiwan jalanan ni masuk syurga tertinggi. pic.twitter.com/0VVbOxR8Jd

— 𝐁𝐞𝐥𝐥𝐚 𝐇𝐚𝐝𝐢𝐝𝐧'𝐭 (@nabilfikran10) February 26, 2022
Not the first time
To Aqlul's surprise, he was also told that this isn't the dog's first time seeking shelter inside the 99 Speedmart outlet.
Every time there's a thunderstorm, it will run into the store and hide inside the rack. Poor him. This is the fate of a stray dog.
@nabilfikran10 also wrote that he often prayed that those who showed compassion on stray animals would receive great blessing from God.
'Bless your kind soul!'
The post has since garnered over 26.4k likes at the time of writing, with many thanking 99 Speedmart's staff for their kind deed.


One netizen simply wrote: "My heart🥺"

Another also urged everyone to help street animals regardless of whether it was a cat or a dog.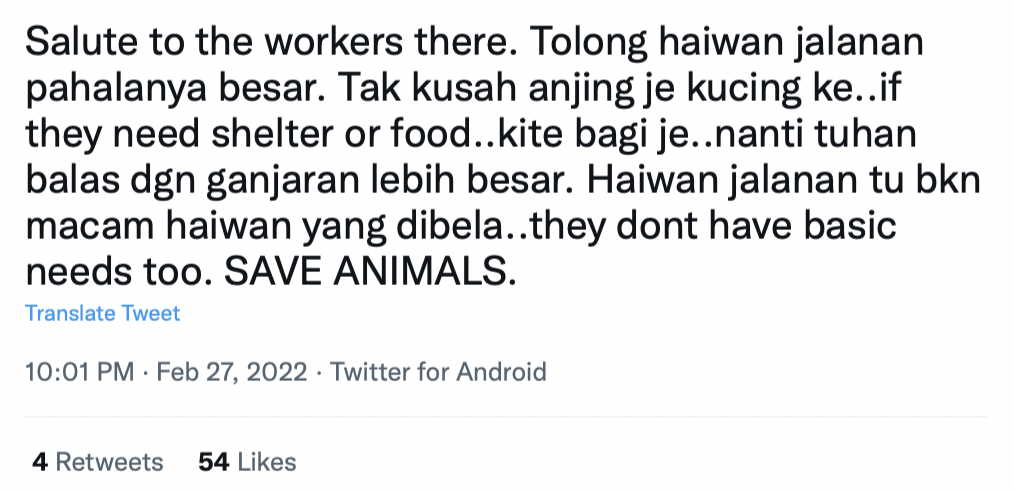 Another who claimed to be a "dog lover and saviour" also asked members of the public to "treat any stray dog nicely".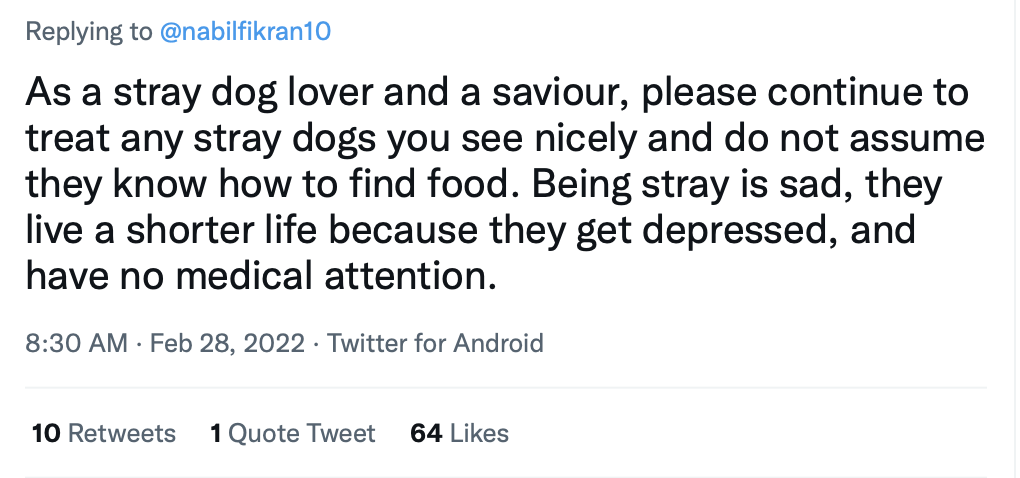 What do you think? Comment below and let us know!
---
It's unrelated to the article but here's our brand-new podcast – Talk Je Lah!
---
Cover Images via Twitter
Editor: Sarah Yeoh