It's been more than a year since Malaysia first entered into a nationwide lockdown due to the pandemic, with most schools switching to online classes.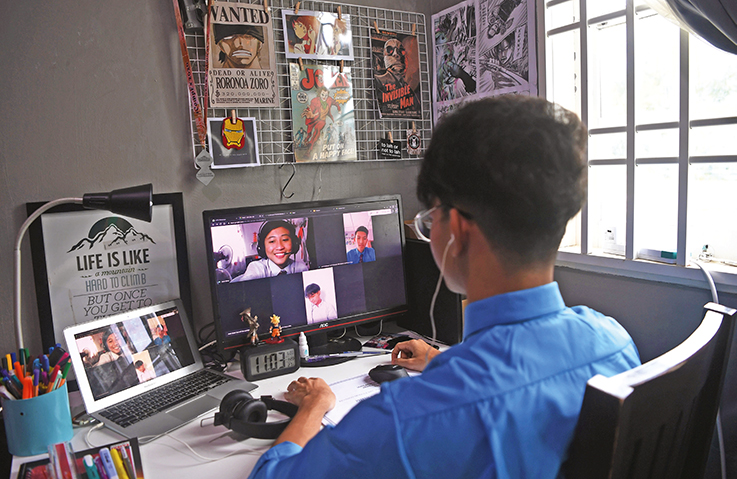 While shy students may relish the thought of not having to go to physical classes, others have complained of several challenges they faced while trying to keep up with their studies online.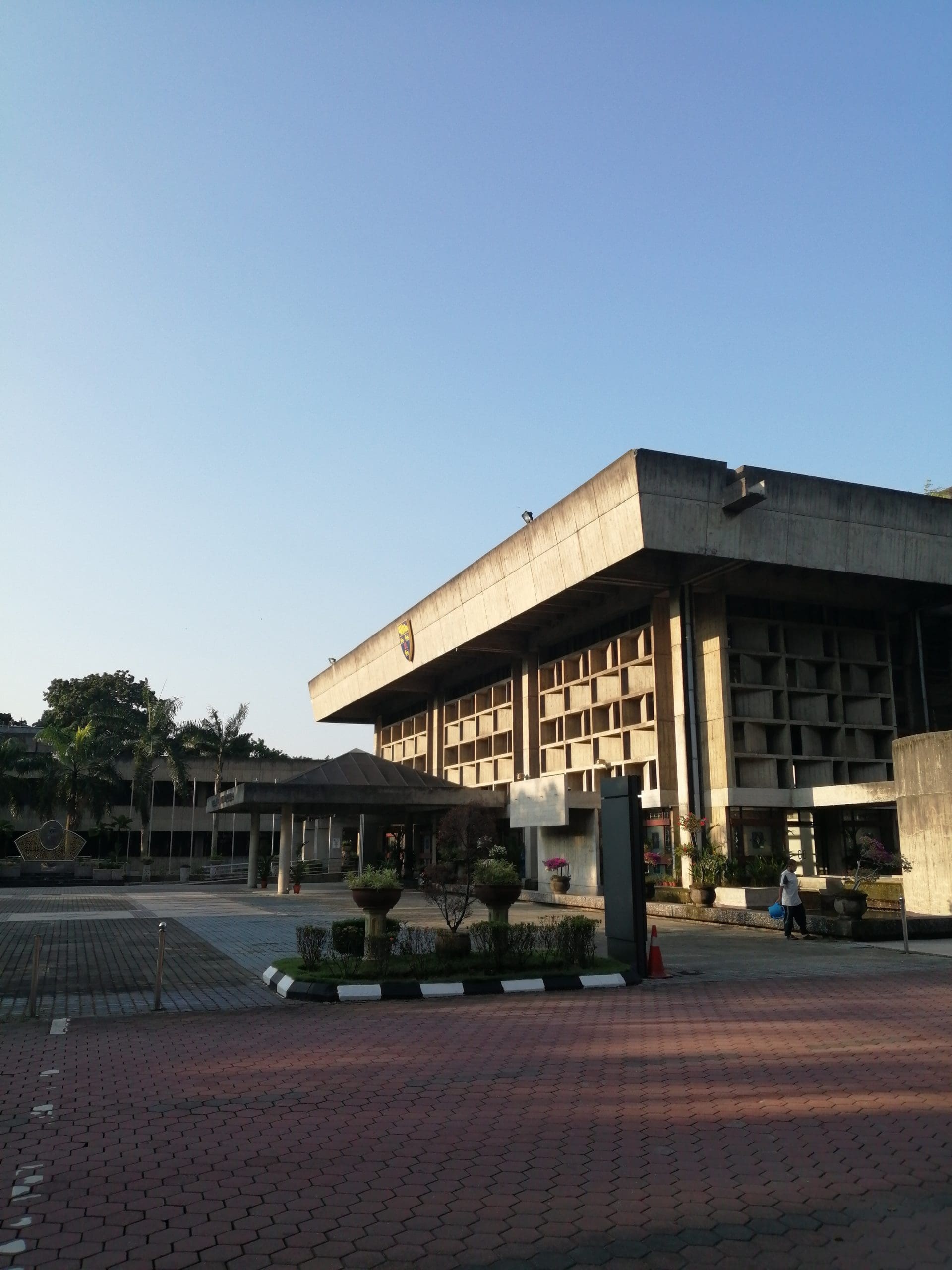 We asked a few Malaysian students about their experience with online classes and these are just some of their answers that we're sure you'll be nodding your head to.
1. 'Halo, can hear me??'
What does Time, Unifi, and Streamyxx have in common? Bad connection, as always.
For almost every presentation, we don't go straight to the topic. Instead, we'd be wasting at least 10 minutes fiddling with our mics and asking the classic 'Halo, can hear me?' question like a broken record because we don't want to present our speech to a "wall".
2. Oops, my mic!
Even when we do get our mics to work properly, we often forget to hit the mute button and are forced to sit in awkward embarrassment when we hear our parents scream 'Ah boy, ah girl, come and eat dinner!' or 'Ah boy ah, you free to teach me how to use Feibook or not?'
Worse than Facebook Memories reminding you of the angsty status you wrote as a teenager. *shudders*
3. Please don't call my name, lecturer…
If there was ever a time where we'd pay full attention to the class, it'd be when the lecturer whips out the attendance list and mulls over which name to pick.
To make matters worse, your attendance marks are dependent on your response speed too!
And if you've noticed every time the lecturer calls out a name, that student will either be in the toilet or experience a bad Internet connection. Coincidence much, no?
4. *Insert cricket noises here*
For classes that do not require you to turn on the webcam, there's bound to be several periods of silence where you felt it lasted for an eternity.
And who could ever forget the iconic 'Are there any questions?' sentence from the poor lecturer trying to get a sign of life from students? Ahhhhhhhh
5. No internship, no graduation
Due to the COVID-19 restrictions, many offline events, including internships, have been cancelled or postponed, making it hard for students to find a company that would enable them to graduate and turn into a springboard to propel them into their future careers.
However, we have good news! Universiti Malaya's Chemical Engineering Undergraduate Club (CEUC) is out to help fresh graduates and students with its virtual career fair where there will be career talks and a virtual booth for you to explore.
For career talks, invited companies will be sharing their companies insights and there will also be a Q&A session for you to interact with the company representatives.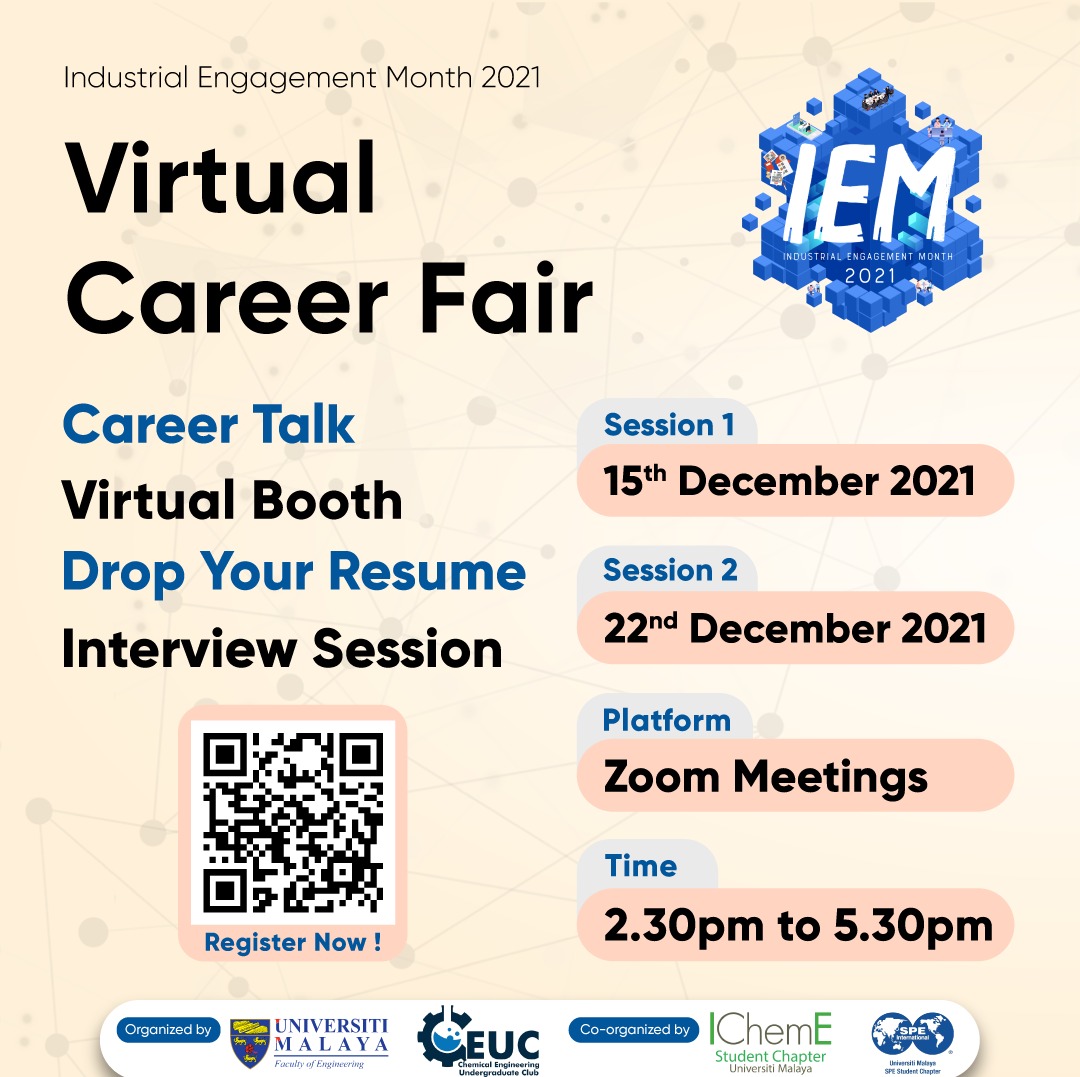 Besides, there will also be a virtual booth where you can also utilise the chat box available to ask questions and engage with the company representatives in the room either directly(privately) or publicly.
Here, you will be able to hand in your resumes on the spot if you missed out on the opportunity to submit them previously.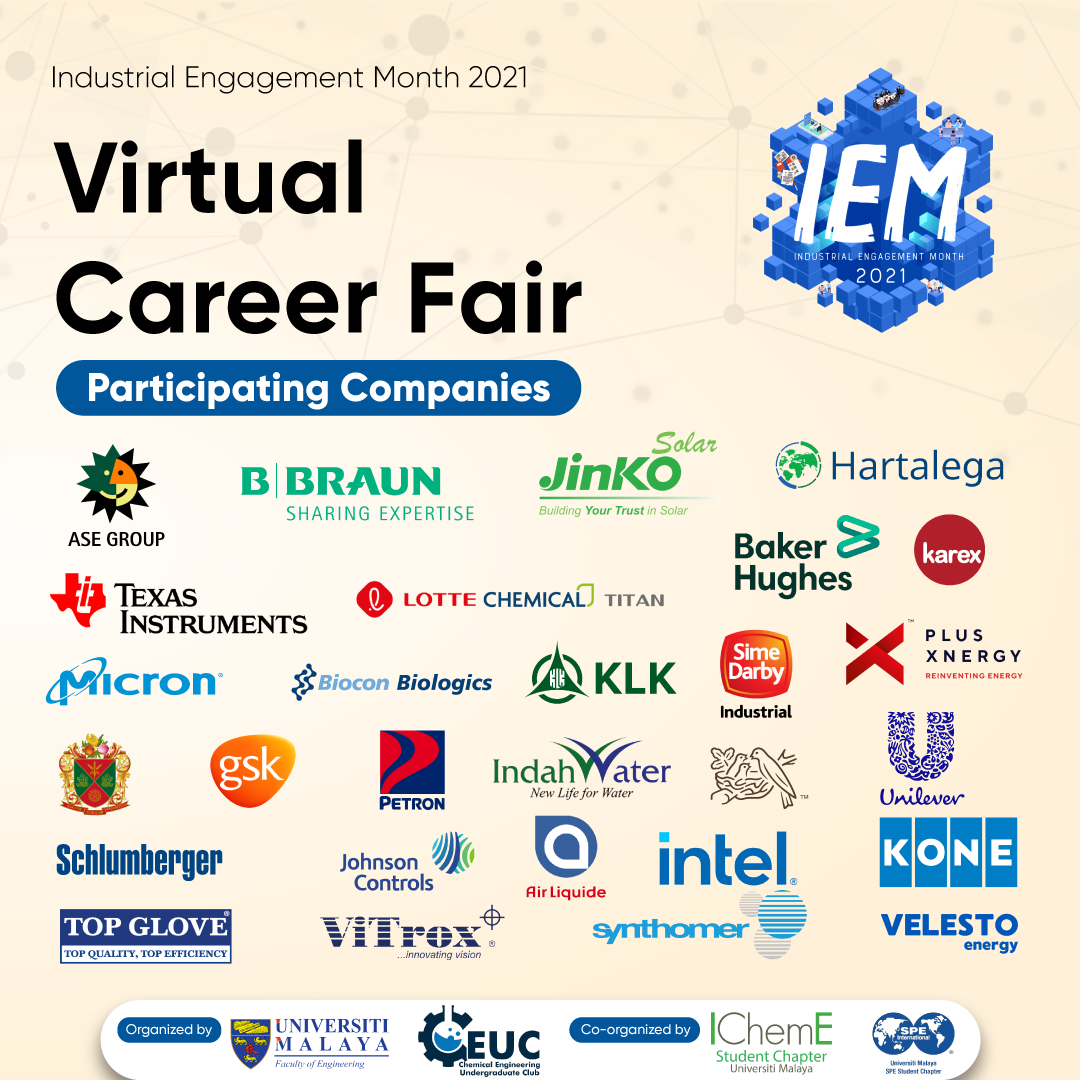 What are you waiting for? Don't miss out on this opportunity of a lifetime! Register now at this link before 11:59pm on 13 December and join their Telegram broadcast for more latest updates.
Read also:
---
It's unrelated to the article but here's our brand-new podcast – Talk Je Lah!
---
Cover Images via RTM and MalayMail
Editor: Sarah Yeoh