As a university student, do you often take part in hackathons?
Hackathons do not solely refer to coding or programming events, but on a broader sense, it encompasses sprint-like events which aim to solve problems.
While busy with studies or club activities, some students still find the time to take part in these hackathons and, shockingly, manage to perform well in every activity that they are involved in.
On the other spectrum of students, are those who only want to do the bare minimum – study just to pass their exams.
So, what actually drives students to participate in hackathons, on top of their already jampacked modules?
Today, we will be diving into the minds of these students to understand the true reason as to why they have developed such a love for hackathons.
1. Gain exposure and experience
We all know the feeling of being a freshmen – so eager to get out there and conquer the world.
The same was for Student A (20yo) we talked to when we asked her where her love for hackathons came from.
"We come into university wanting to experience a whole new world. Some of us just have the uncontrollable courage to try new things," said Student A.
Another, Student B (23yo), shared about how he does so to push himself so as to discover his own limits and potential.
Rather than thinking about winning, I do it to prove to myself that I am able to face challenges," said Student B unapologetically.
2. The hunger for adrenaline
For others, hackathons just become their past time.
These people, are sort of like adrenaline junkies who do it for the thrills of being in a stressful environment.
When further questioned on their motive of putting themselves under such pressure, Student C (20yo) just shrugged her shoulders, saying, "I like it, it's stressful, but fun and exciting at the same time when we overcome it".
3. Adding credibility to their resume
Of course, some over-achieving students take part in these competitions to get the certificate of participation, which they can write as their achievements when drafting their resumes.
These are the students that understand how to stand out from their peers.
4. Connect, create, and communicate
Beyond the superficial benefits of participating in a competition, some actually come in with the intention to build meaningful connections.
They capitalize on the opportunity to meet, connect and build a relationship with other like-minded students.
At the same time, they learn from each other as they exchange their knowledge with one another.
5. Self-development
Another student said it very well when she expounded on the benefits one can reap in terms of self-development when taking part in a hackathon.
You get to refine your problem-solving, time management, brainstorming, communication and many more soft skills.
Teamwork and cross-cultural relationship management are also crucial skills to develop while working with a team.
Other than soft skills, some come to master PPT designing, proposal writing, analyzing, and researching skills.
---

---
Here's your chance to do all of the above!
If you find yourself burning with the urge to achieve all of the above, you might want to sign up for an annual hackathon called i-UM Disrupt organized by Universiti Malaya.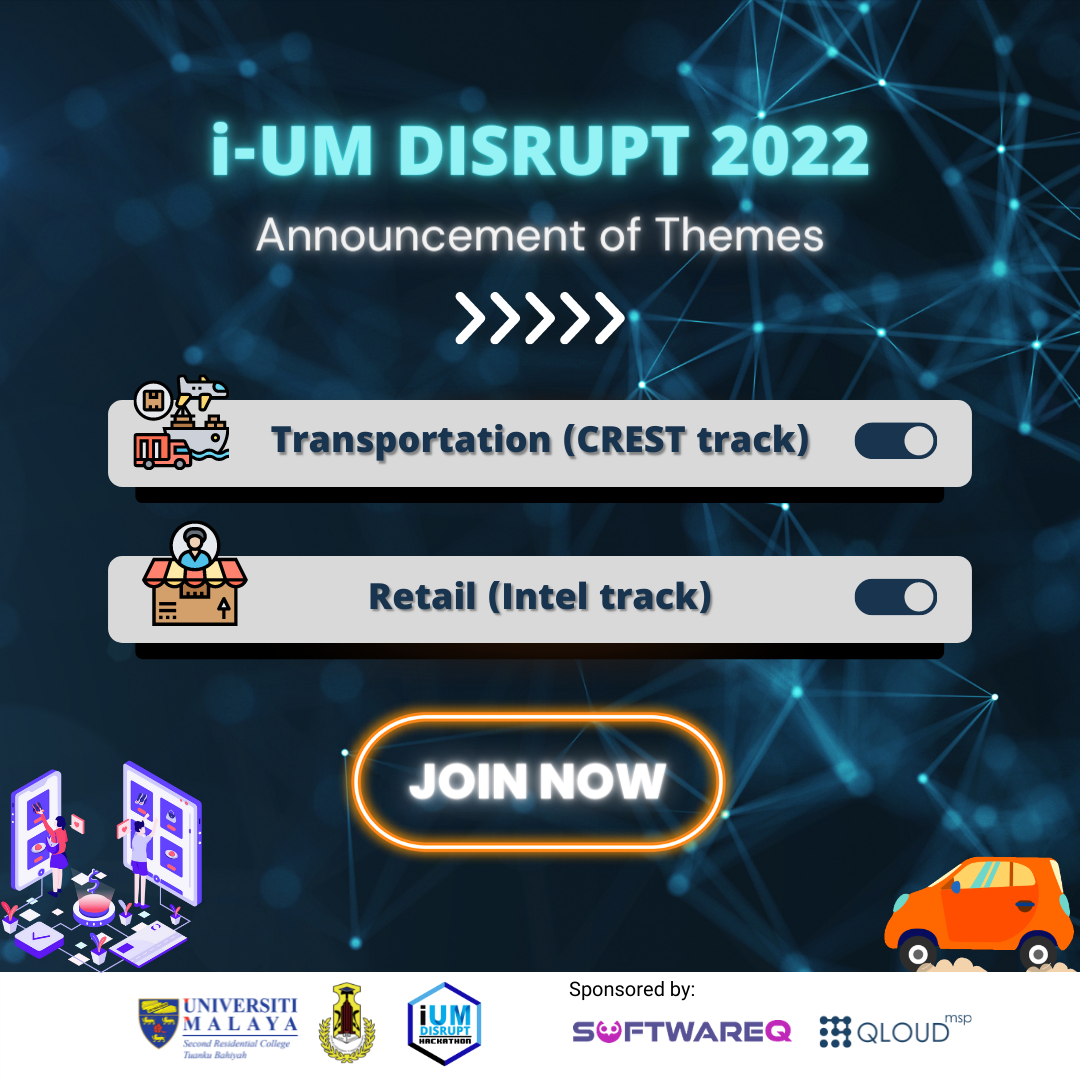 The theme for this year's i-UM Disrupt is on Public Transportation and Retail. It will be a great opportunity for students to execute their great minds into working Minimum Viable Products which can be prototypes or working products.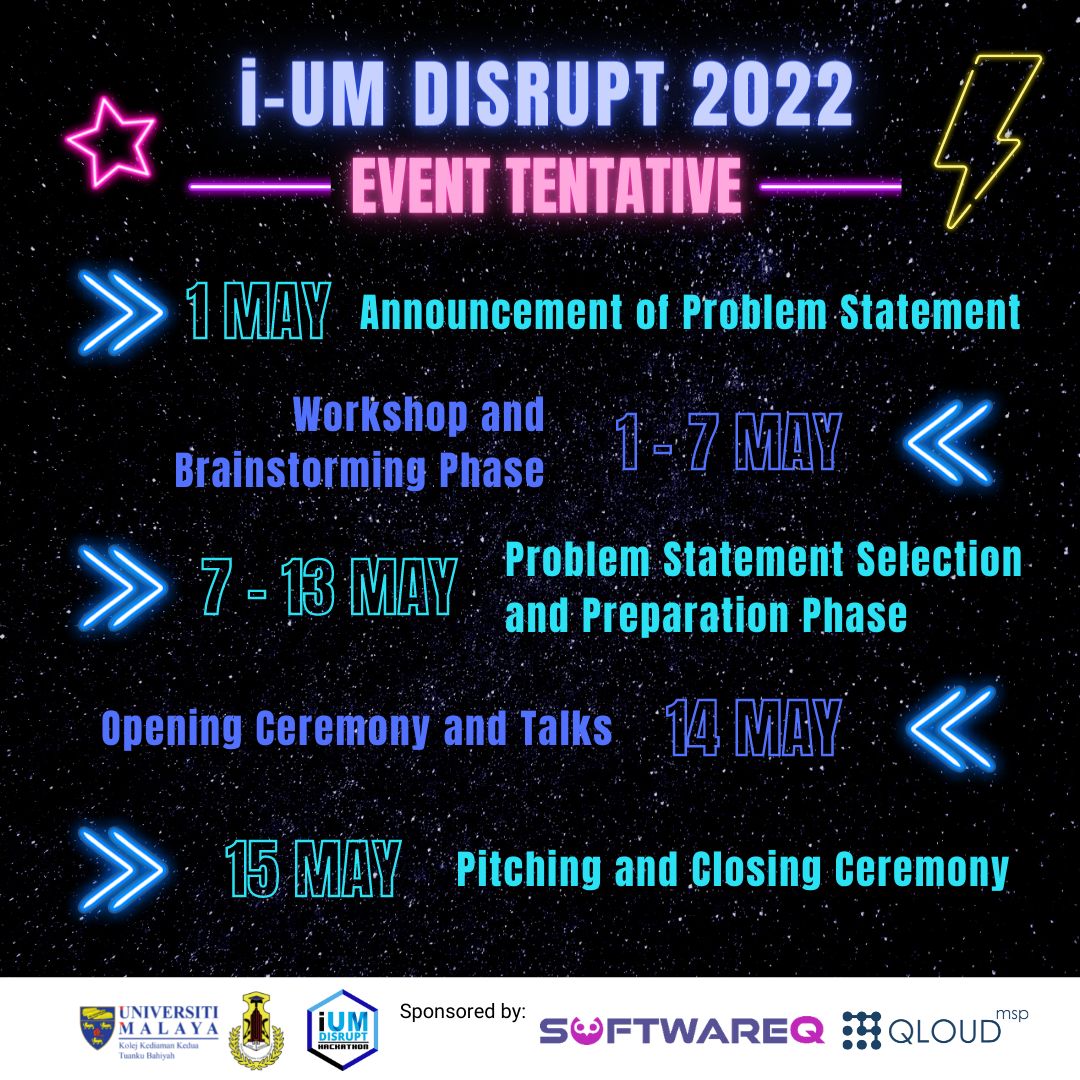 Participants will be given around 2 weeks from May 1 to 13 to prepare and develop their solutions, where some workshops will be provided to ease their preparation process.
Then, all participants will go through one preliminary round of pitching on the May 14 and 15. 6 teams with top scores will advance to the finale for the final pitching and prototype showcase (if any) to determine the 5 winners.

The top 5 winners will walk away with cash prizes worth up to RM3850.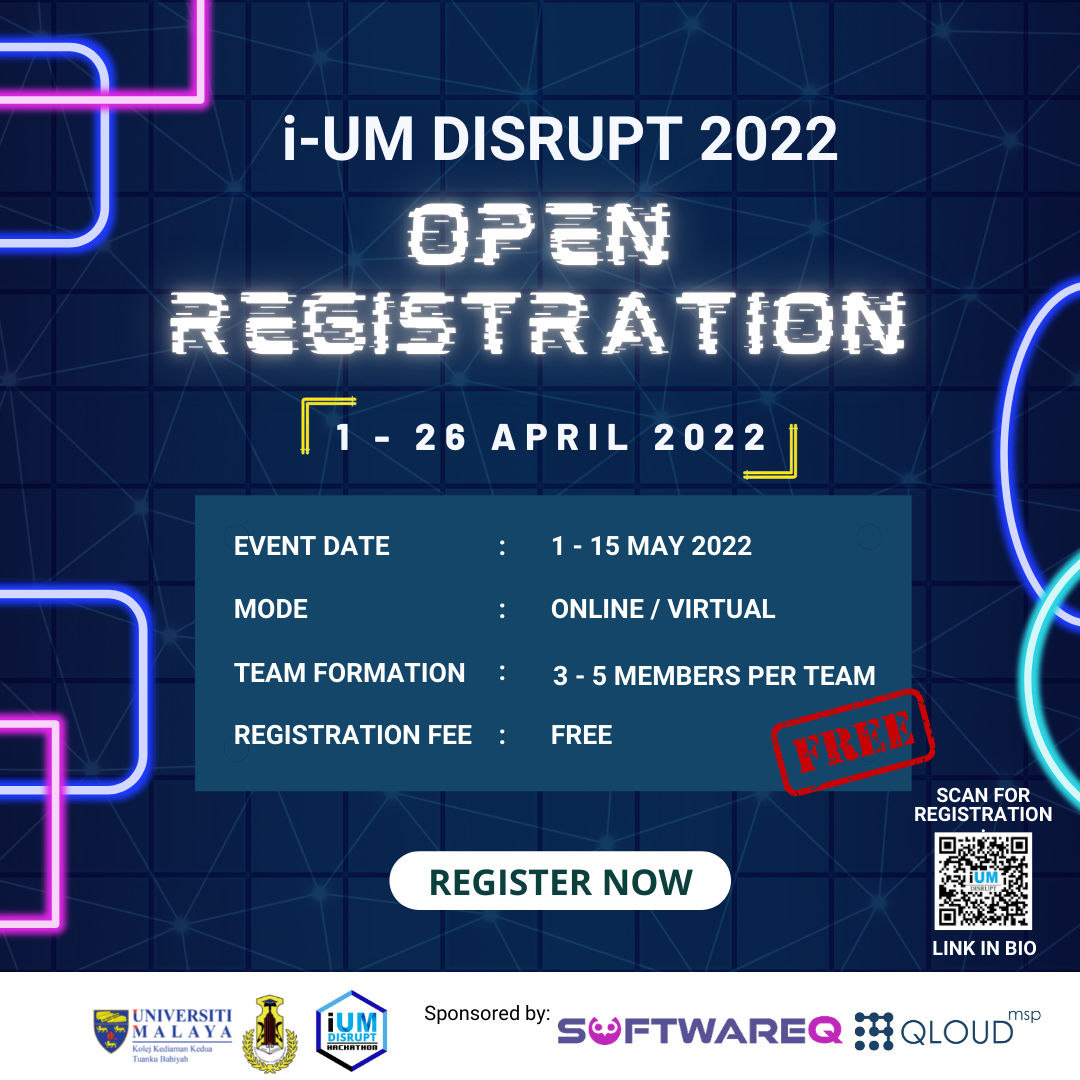 Registration will be closed on Apr 26 with a maximum of 30 teams registered on a first come first serve basis. You can either sign up individually (where we will help information of teams with other individually registered participants) or as a team of 3 to 5.
So if you are a pre-U or undergraduate student from any university or course, scan the QR code to sign up now!
Read also:
Cover image via Vulcan Post and Microsoft News.