PETALING JAYA – The organisers of the "100-Day Aspirasi Keluarga Malaysia" event has been served with an RM1,000 fine for breaching Covid-19 SOPs.
According to a Tweet by Health Minister Khairy Jamaluddin, the RM1,000 compound was the maximum amount enforced under the Prevention and Control of Infectious Diseases Act 1988 since the annulment of the Emergency Ordinance.
The event was aimed to commemorate Prime Minister's Ismail Sabri Yaakob's first 100 days in office.
However, it was overshadowed by controversy after thousands of people jammed the Kuala Lumpur Convention Centre (KLCC) yesterday (Dec 9) to attend the ceremony.
In a surprising twist, Khairy himself was photographed attending the event while standing next to Women, Family and Community Development Minister Rina Harun.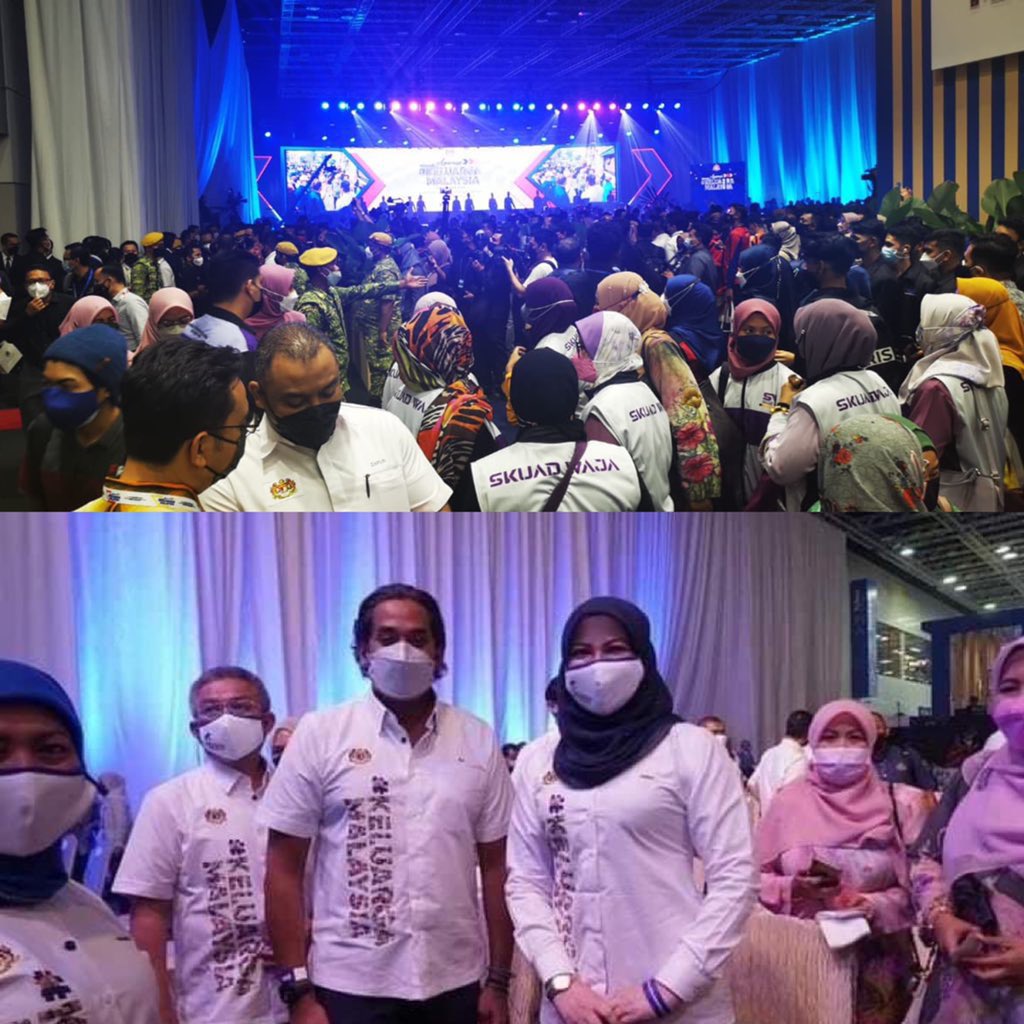 'Regrettable and disappointing'
In an official statement, Khairy expressed his apologies for the blatant SOP violations and called the event "regrettable and disappointing".
"The organisers had earlier declared their commitment to ensuring that the eventwould be run in strict accordance with the SOPs.
"Congestion, a lack of physical distancing and no control over the number of visitors created the risk of Covid-19 transmission.
We will continue to monitor and will not hesitate to take further action if organisers still fail to ensure SOP compliance.

As a government, we should be an exemplary model for the people. We must hold ourselves to the same standards as the people.
Cover images via BFM and Mukhriz Hazim/ MalaysiaKini
Editor: Sarah Yeoh