With GE15 set to take place three days from now, candidates are ramping up efforts to woo as many undecided voters over to their side.
This includes using extraordinary and eye-catching means to do so, including campaigning in the middle of a busy road.
Campaigns in the middle of the road
In a now-viral TikTok video posted on Parti Bangsa Malaysia's (PBM) official account (@pbmrasmi), it first showed supporters of incumbent for the Ampang parliamentary seat Zuraida Kamaruddin waving their hands and party flags to passing motorists.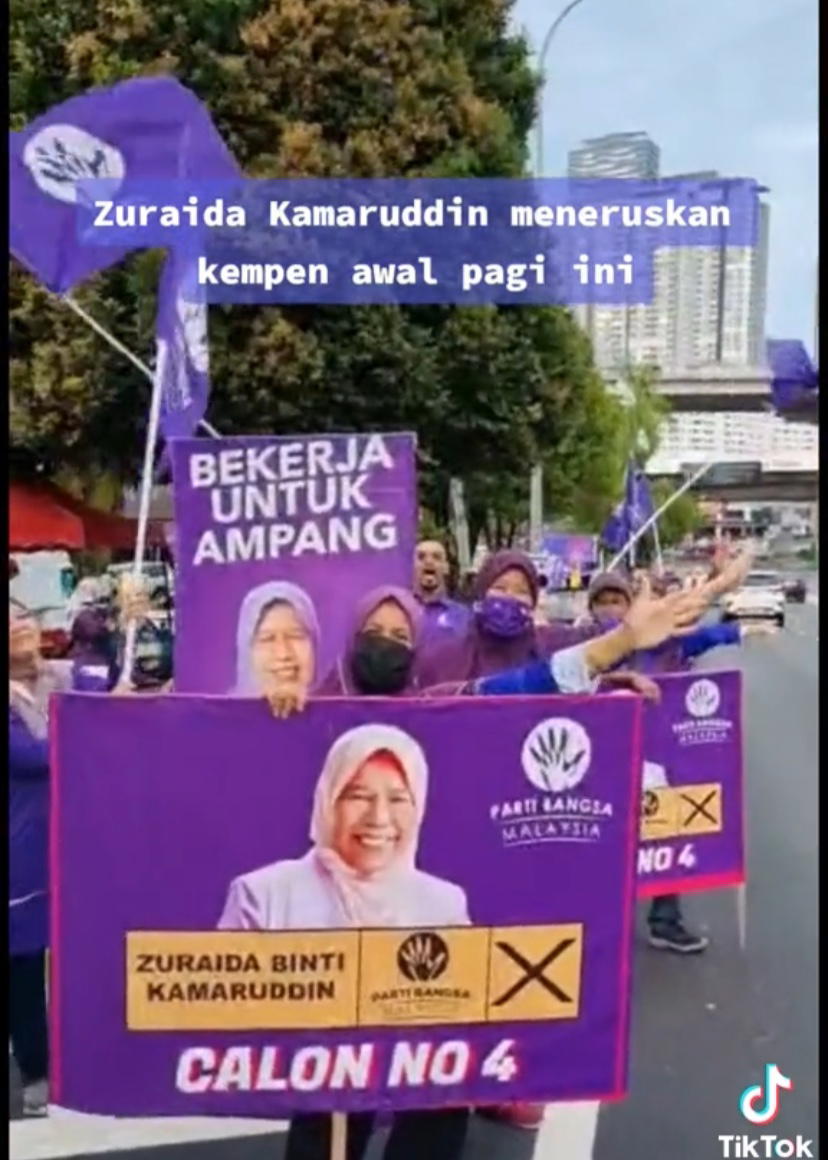 It then cuts to Zuraida standing on a divider in the middle of a busy road and gesturing to a campaign poster in her hand in hopes of convincing some to vote for her.
According to the video's caption, she had kickstarted her campaign early in the morning.
Watch the video here:
'Bye, makcik'
While the video garnered over 850K views so far, most netizens were unimpressed by Zuraida's tactic to shore up support and told her to take a break.

One netizen sarcastically wrote that she would be better off selling mango pickle instead of campaigning for GE15.

Another questioned Zuraida's credibility of being an MP, claiming that she was less than approachable when she was a minister.

For those who don't know, Zuraida won the Ampang seat under the PKR banner in 2018. However, she left the party to join Bersatu in 2020 and 'hopped' to PBM, where she was elected president.
This GE15, she will be defending her seat in a nine-cornered fight, where she faces candidates from PH, BN, GTA, and Warisan.
READ ALSO:
---
---