A 7-year-old boy has made history after he was inducted into the Malaysian Book of Records for being the Youngest Perfect Pitch in the entire country.
Josiah Raj achieved the feat after he was able to identify a total of 10 notes, 7 chords, 6 pitches and 3 keys by simply listening to it being played on the piano behind him.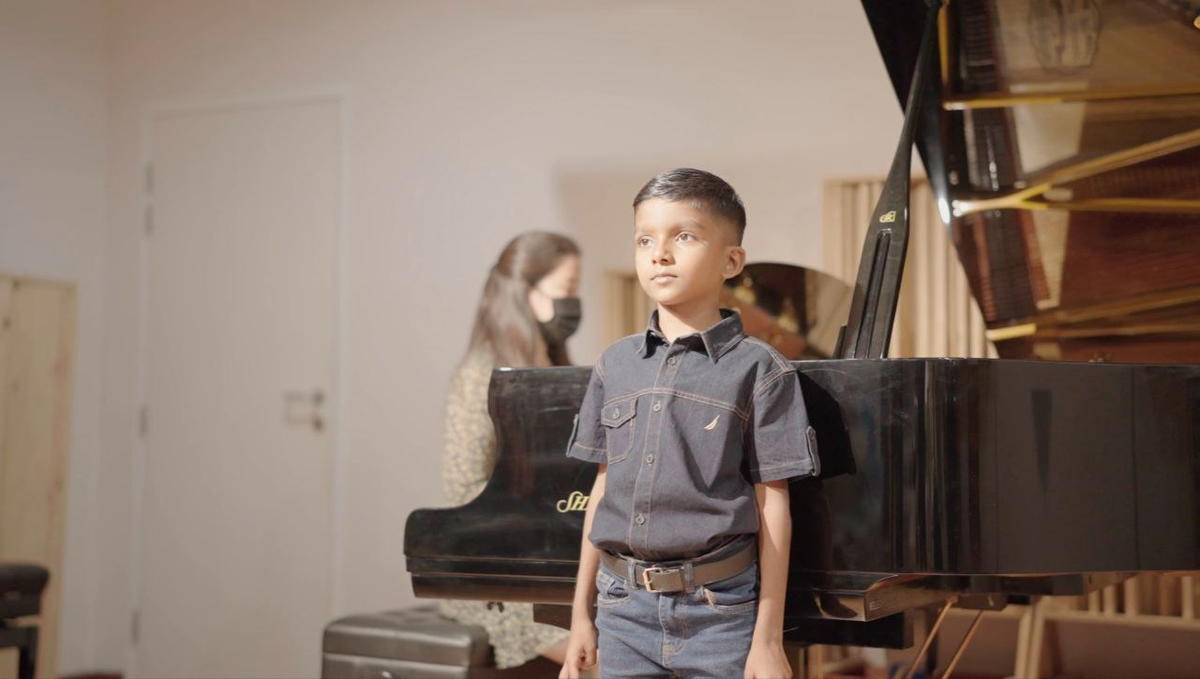 This also makes him the only person so far to smash the record previously held by Sarah Qistina Lim in 2019, where she was able to identify 6 notes, 6 chords, 2 keys, and 1 pitch.
Listened to gospel music since young
Speaking to WeirdKaya about Josiah's achievement, his mother Jessica Kaur said her son had long expressed an interest for music at a very young age.
"Since young, he has showed an interest in music and grew up listening to his father and uncles play music in church in their gospel band UNIFIED.
"He started learning music scales on the keyboard when he was 4 and was taught by his father, who is a church musician," she said.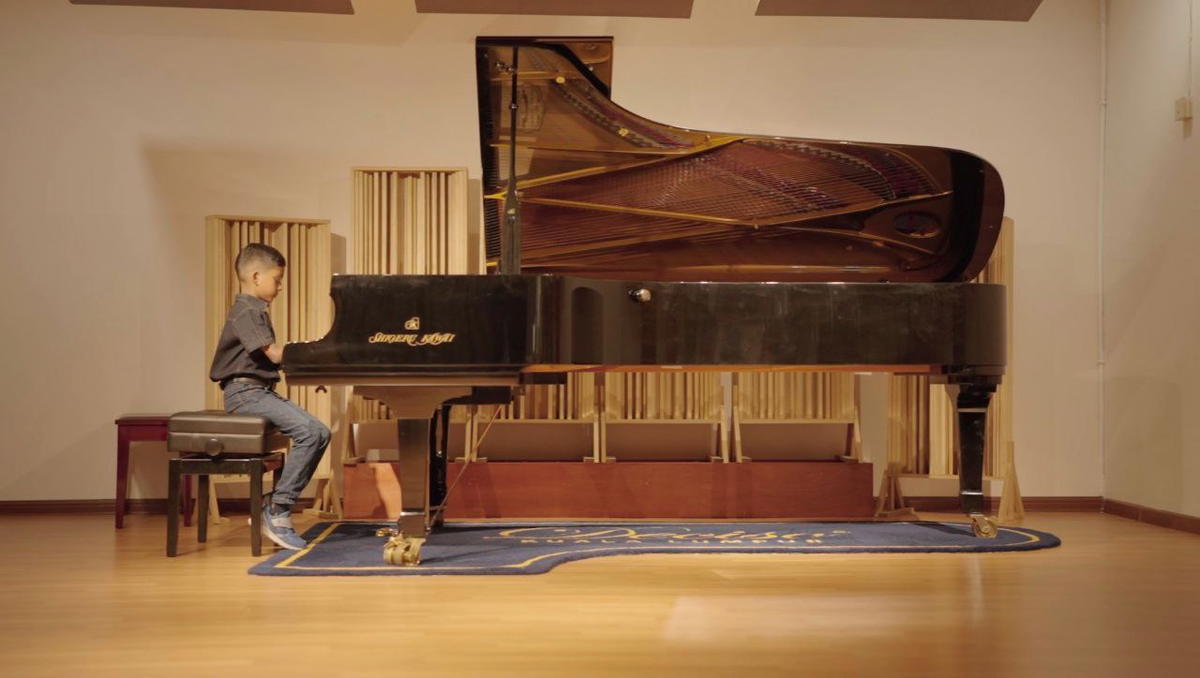 When Josiah turned 5, his parents noticed that he had a talent for hearing and distinguishing notes and chords.
Interestingly, Josiah has never attended any music classes prior to breaking the national record and was largely self-taught.
When asked what was the secret behind his success, Jessica said that all they did was train him by playing a guessing game with him.
"We would play the note on the guitar or piano and he would guess it. He often uses the tuner on our phone to hum the note," she said.
'A surreal moment'
Josiah told WeirdKaya that after he was named the new Youngest Perfect Pitch, he was filled with relief and gratitude.
It was a surreal moment. I am very happy, grateful and mostly relieved after successfully completing this feat.
"This event has also taught me to conquer my fears and to stay calm at all times. I'd also like to thank my parents for guiding and supporting me every step of the way," he said.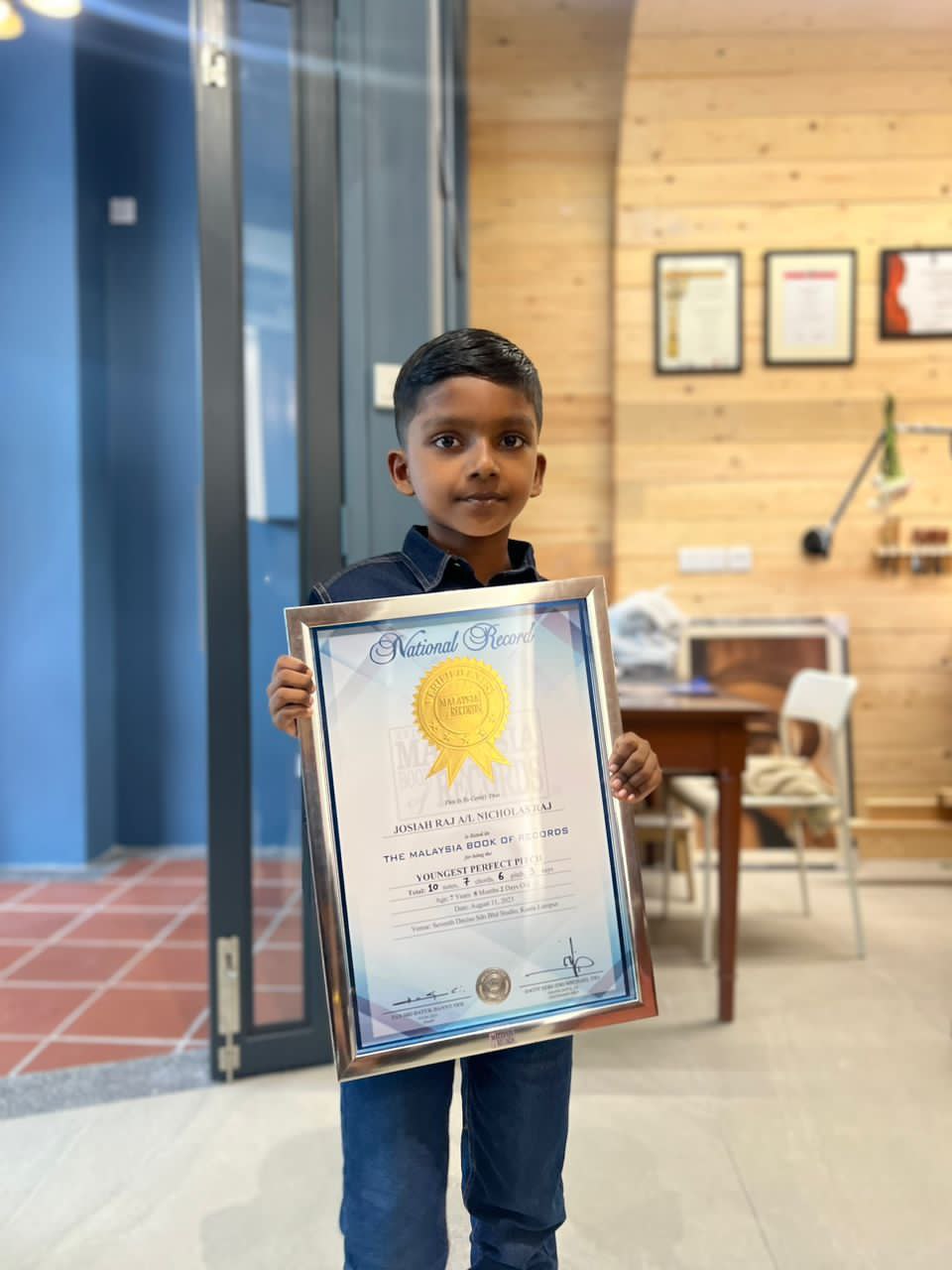 Jessica said they're now planning to send Josiah for piano lessons to further expand his musical knowledge, adding that she's extremely proud of him.
"Initially, we thought guessing those notes was just a regular thing. It was only later when we realised it was actually a unique and special gift.
"Seeing that he dreams of becoming a music teacher and owning a music shop, we're all in to support and guide him the best we can."
Watch Josiah make history here:
Congratulations to Josiah for breaking the national record and all the best in your future endeavours!
READ ALSO: