All that Redzuan Jamil remembered from the fateful night as he watched his wife perish in the burning inferno was, "You go out first."
These words were spoken during a horrific road accident which occurred at KM45.7 of the North-South Expressway (southbound) near Sedenak yesterday (Oct 16).
Kosmo! reported that a total of four vehicles were involved in the accident, leaving two people dead including Redzuan's wife, Nurul Nazihah Kamalul Arifin.
Seen crying for wife in viral video
In a 1-minute 37-second video that had gone viral on social media, it showed a distraught Redzuan weeping and wailing for his wife as he watched the car getting swallowed in flames.
Allah! Allahuakbar! I am not leaving you, (sa)yang (my love)…That is my wife …Allah…Allah…Allah!"
It later took 18 firefighters from the Renggam, Kulai, and Ayer Hitam fire and rescue departments to fully put out the flames.
Watch the video here: (Warning: Contains distressing scenes)
'You go out first'
According to Redzuan, there was a traffic congestion caused by another accident before tragedy struck.
He added that all the vehicles, including theirs, had come to a complete stop when he felt a huge impact come from a vehicle behind which had collided with three vehicles.
"I only realised a few moments later that a five-tonne lorry had crashed into our car, before some people pulled me out.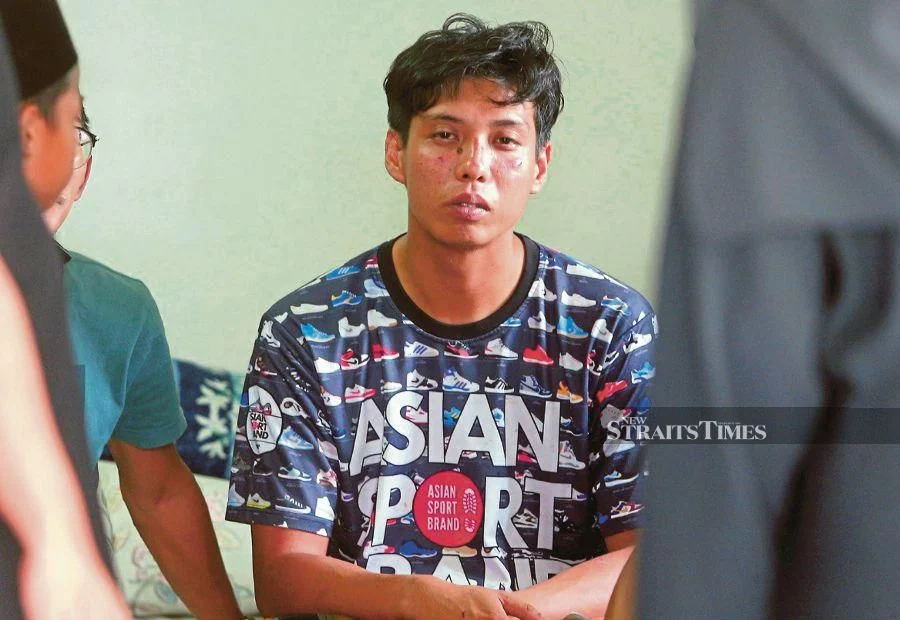 Redzuan said he tried his best to break the car's windshield and front passenger door but failed as his wife was pinned to her seat.
"The fuel tank suddenly exploded, prompting those in the area to pull me away as the fire was already spreading.
I didn't feel the heat from the fire, and even my wife didn't call my name after asking me to leave and save myself," he told New Straits Times.
Just got married 3 years ago
The incident has since left Redzuan with burn marks to his face and a gaping hole in his heart after losing his wife of three years.
The heartbroken man said that he and his wife were on their way to Stadium Sultan Ibrahim in Iskandar Puteri to watch a football match between JDT and Sabah FC.
"I had never thought something like this would happen to us. I never thought my wife would leave like this."
Our deepest condolences to Redzuan and the family.
READ ALSO:
---
---