A Grab rider died in an accident involving five vehicles in Jalan Haji Sirat, Kampung Batu Belah, Klang, this afternoon at 2 pm.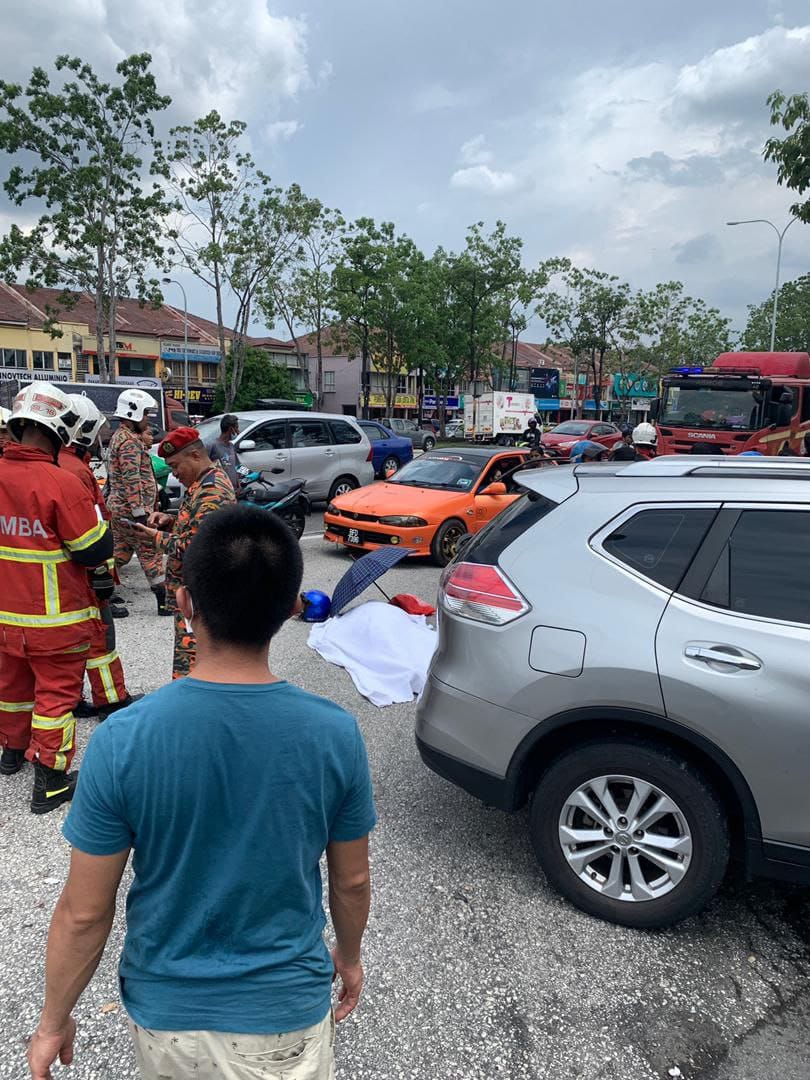 Nissan X-Trails collided
North Klang District Police Chief, Assistant Commissioner S. Vijaya Rao said the accident involved two Nissan X-Trail type sports utility vehicles (SUVs), a Proton Wira and two motorcycles.
He said the driver of a Nissan X-Trail driving in the left lane was about to turn right, but suddenly another car of the same type was in the right lane going straight, and a collision occurred.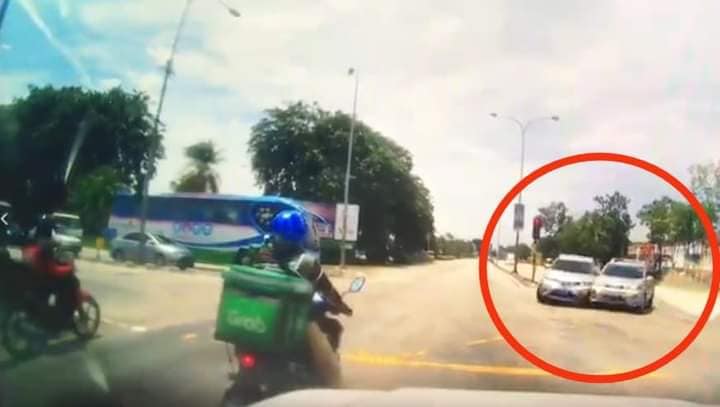 He said both vehicles crashed when the Nissan X-Trail in the right lane hit a motorcycle in the opposite direction.
"On the other hand, the Nissan X-Trail, which was in the left lane, hit the victim and the Proton Wira car, which was also in the opposite direction," he said in a statement today.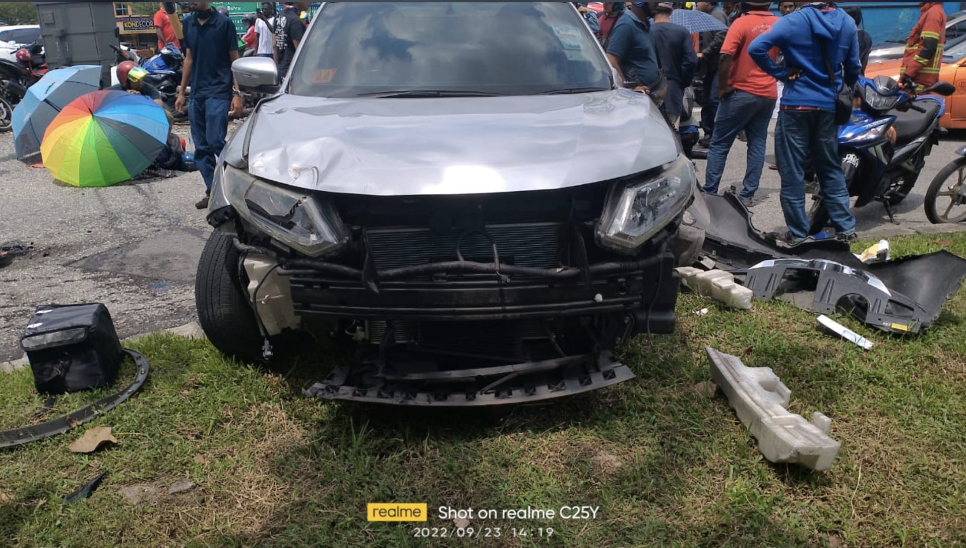 Dashcam footage showing how the collision occurred was published on Facebook earlier today.
It can be seen that the rider was so innocent as he was just waiting for the traffic light to turn green before the Nissan X-Trail from the opposite side knocked right on him.
Grab rider dies at the scene 
Vijaya explained that the 34-year-old food delivery man was confirmed dead at the scene, while another 29-year-old motorcyclist was seriously injured and was sent to the hospital.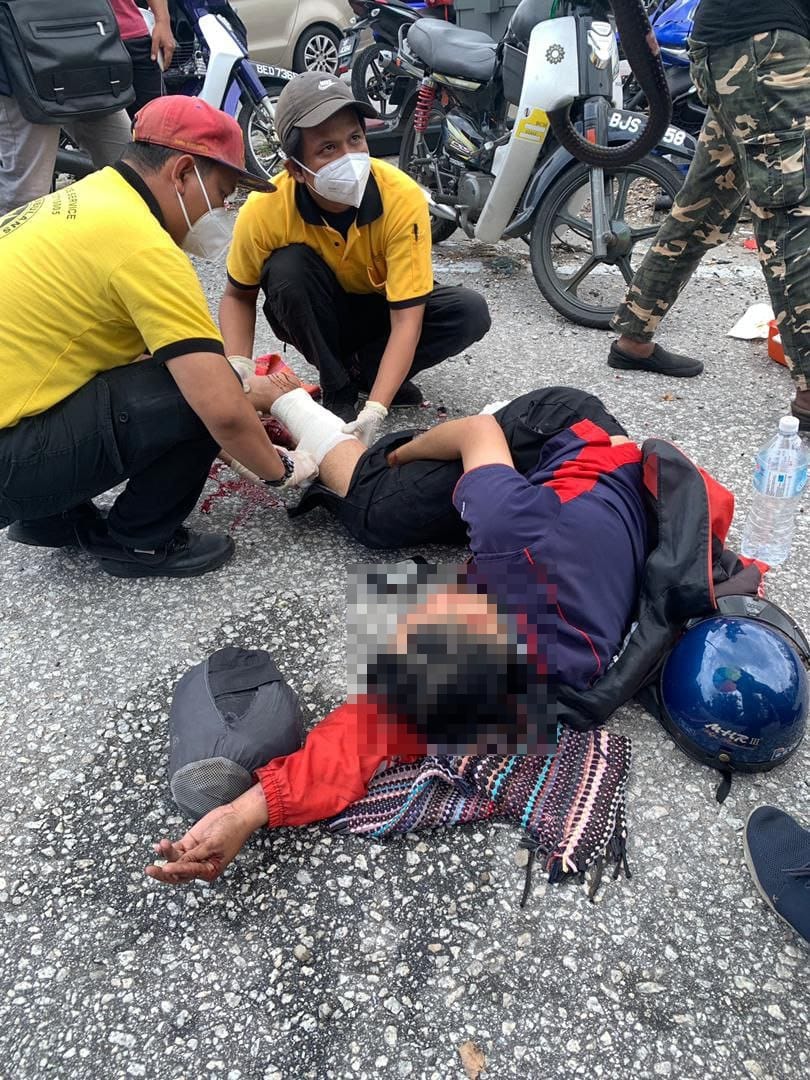 He added that the two Nissan X-Trail drivers, aged 20 and 24, were detained for further investigation, and the case is now being investigated under Section 41(1) of the Road Transport Act 1987.
The police would also like to call upon witnesses to help with the investigation by contacting the Investigating Officer, Inspector Mohd Fadli Ismail, at 017-2141318.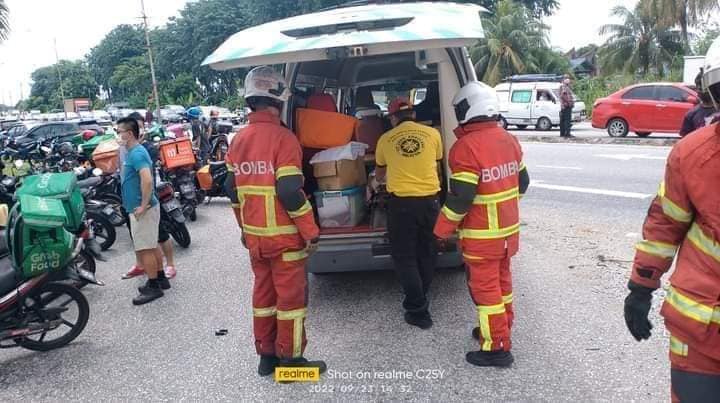 Meanwhile, Selangor Fire and Rescue Department Director Norazam Khamis said a team of eight members from Sungai Pinang Fire and Rescue Station was deployed to the scene to help lift the body.
Read also:
---

---
Cover image via FB/ inforoadblock & Utusan TV