We all have certain subjects that we absolutely do not understand or hate during our schooling years. Sometimes, it can be due to a lack of interest or questions that seem to be reserved for geniuses.
A mother recently took to Facebook on Sunday (Aug 7) to share how a series of questions in a Std 1 Maths exercise book has left her frustrated and stumped due to its confusing nature.
'Too complicated!'
In the post, Nur Atiqah Zulkiplee expressed how frustrated she was to see her son unable to solve the math questions even with her best efforts.
She also questioned the logic behind the making of such questions, adding that it will only kill students' interest in the subject.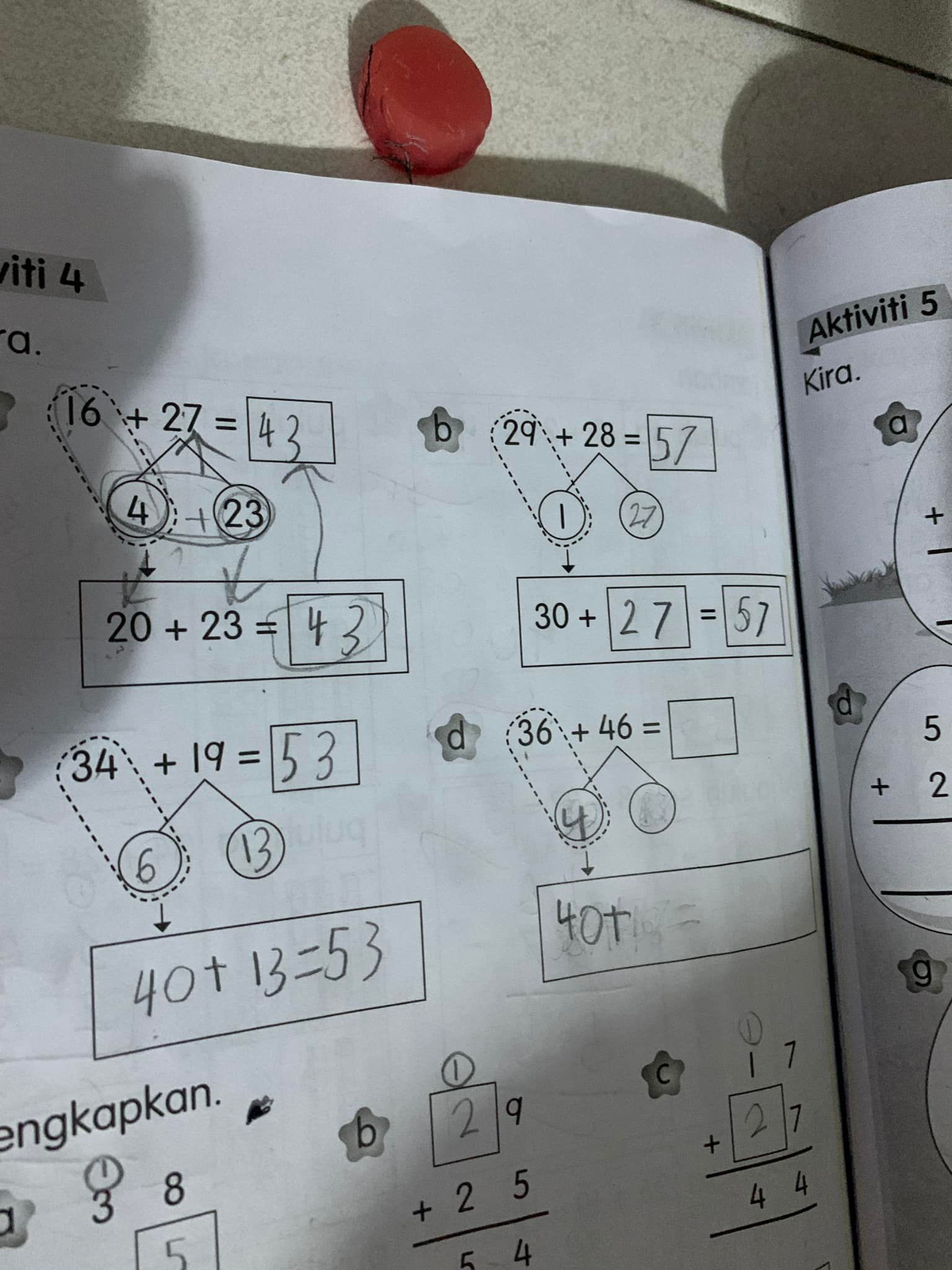 "When I look at these questions, is this an agenda to train our kids to become robots?
Must we place unnecessary pressure on their brains which will affect their soft skills development?
Nur Atiqah also said that seeing herself unable to explain the questions had pushed her to the brink of wanting to get rid of her university scroll.
"I had a loan of RM22k to get a scroll in mathematics but I'm still unable to teach my son how to do his math homework."
Read the post here:
Netizens confused too
The post has since garnered 3k reactions at the time of writing, where netizens were as stumped as Nur Atiqah was.
"Parents have to voice out and meet the ministers directly to see if their grandchildren can answer these type of questions too."

"I can't understand this question. It feels like I'm close to solving it but I get stressed all of a sudden."

However, some felt that the questions can be solved if the right method is used.
"It looks complicated at first, but if you know how to count it's really easy. There are many techniques to solve it and we haven't taken Japan and India's methods into account yet. At least our education system is trying new techniques. If there's an easier technique, you can suggest it to the author."

Did you manage to solve the questions effortlessly or were you confused as well?
Read also:
---
It's unrelated to the article but here's our brand-new podcast – Talk Je Lah!
---
Cover image via Facebook/Nur Atiqah Zulkiplee and Malaysiakini
Editor: Sarah Yeoh