A primary school teacher who had more than 13 years of teaching experience recently took to Facebook to complain about a series of confusing math questions he found in a Standard 1 exercise book.
In the post, Mohd Fadli Salleh wrote that the questions could've been crafted in a straightforward manner but was instead made complicated by the author.
The questions seem easy but not until you take a closer look at them. I felt like crying after explaining multiple times to my students and they still couldn't understand.
3 is more than 1= ?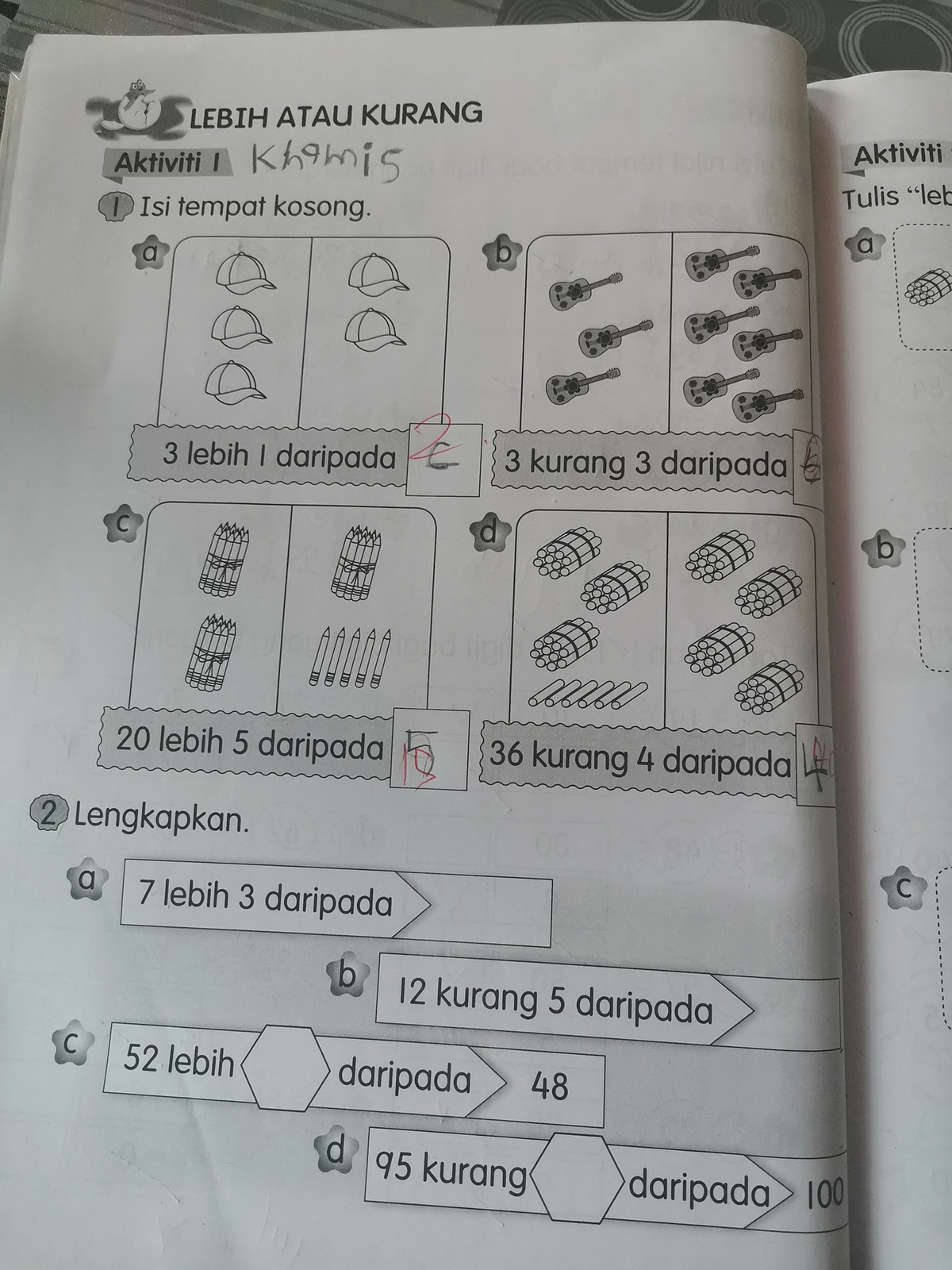 If you were confused after reading the question, you're not alone.
According to Mohd Fadli, the first question was actually asking students to subtract 1 from 3 but instead was written as "3 is more than 1".
As for the second question, it was even more mindboggling as it was written as "3 is less 3 from (insert answer here)".
He added that while the first question was manageable, the second question proved to be impossible and overwhelming for students.
Read his post here: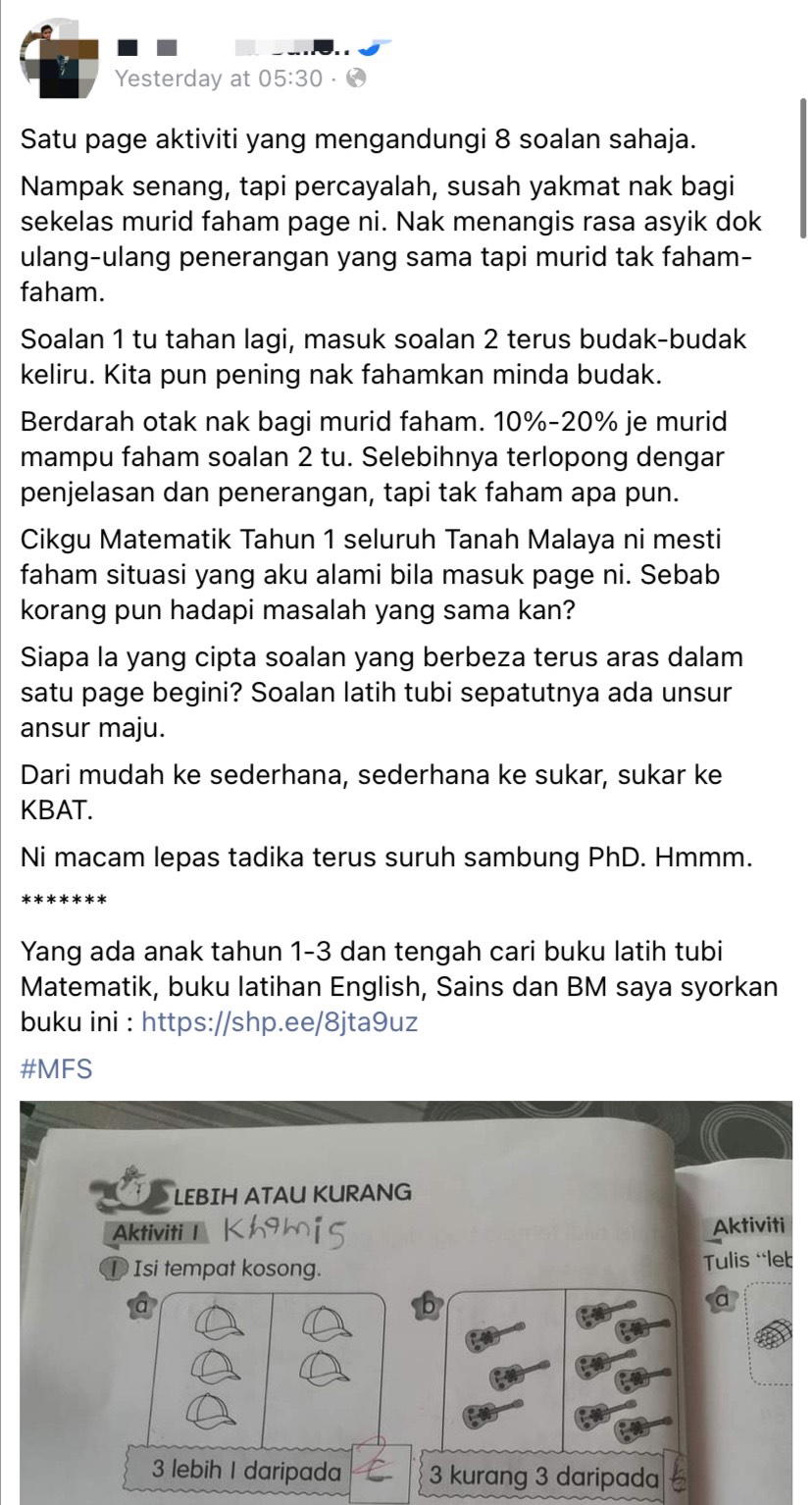 From kindergarten straight to PhD
The post has since gone viral with over 10k likes and saw many equally as baffled as Mohd Fadli was.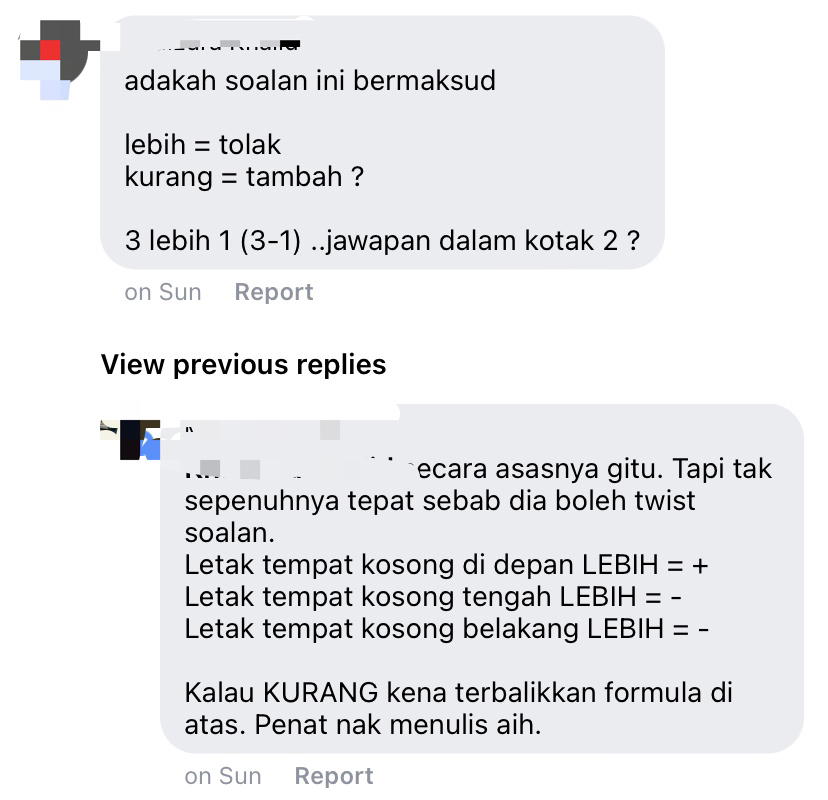 Some also wondered whether maths questions had to be constructed with the help of words, with one describing it as "mathematical literature".

Did you understand the question or were you super confused by it too? Let us know in the comments!
---
---
---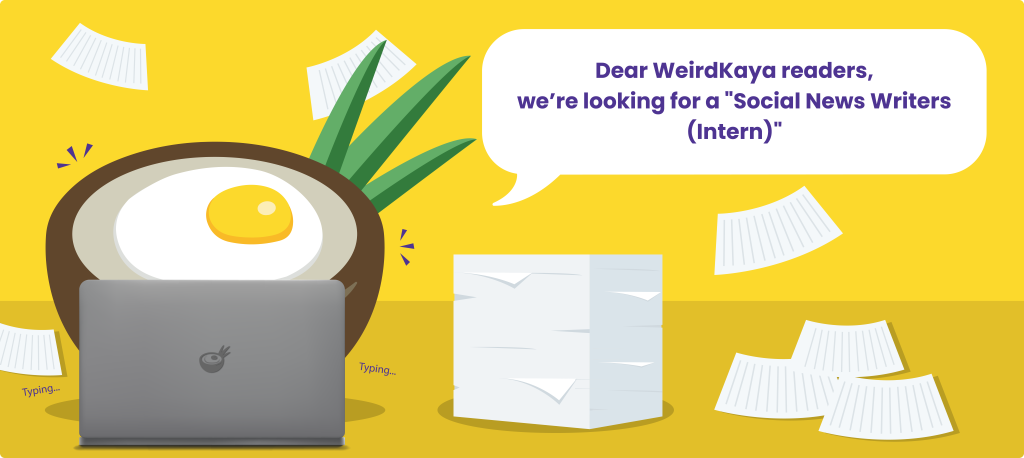 ---