We all have read of countless stories of people being hunted down or have their property damaged by loan sharks over unpaid debts.
But what would you do if you were wrongly targeted and offered an apology by the loan shark?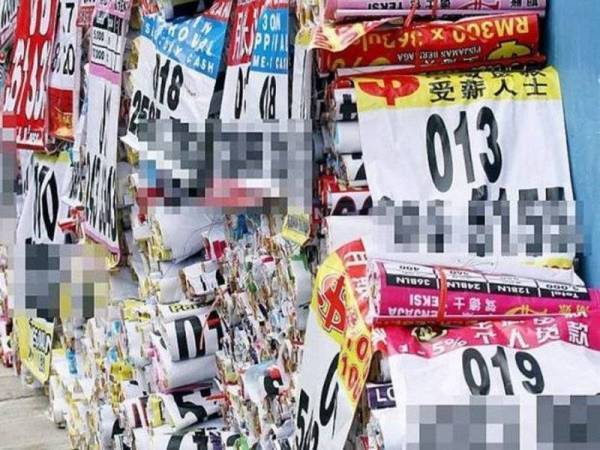 Loan sharks harass man
This is what a man named Chen faced after he was wrongly targeted by a loan shark at his home in SS24, PJ on December 28, 2022, reported Sin Chew Daily.
According to the Chinese daily, the loan sharks told Chen that they looking for a person named "Ho" but they had gotten the wrong address.
To make matters worse, six men on three motorcycles began putting up notices at his front door as a "reminder" to repay the money.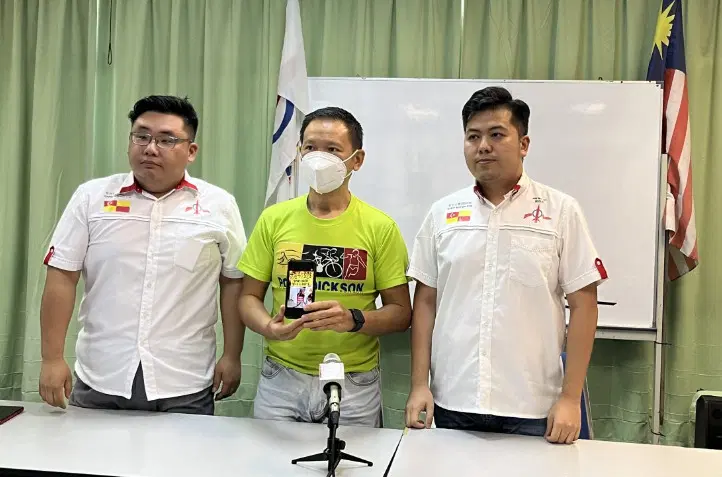 They also showed Chen photos and details of the debtor but he had absolutely no clue over who he was.
'Sorry, wrong house'
After continuous harassment by the loan sharks, Chen went to seek help from the Public Complaints & Service Team of the Selangor Youth League.
During a press conference, director Li Wen Bing revealed that the loan sharks had apologised to Chen for their blunder via WhatsApp.
According to China Press, Chen wished the loan sharks "all the best" in finding the right debtor and asked them to stop harassing his family.
In response, the loan shark replied, "Sorry bro. I sincerely apologise for making you anxious".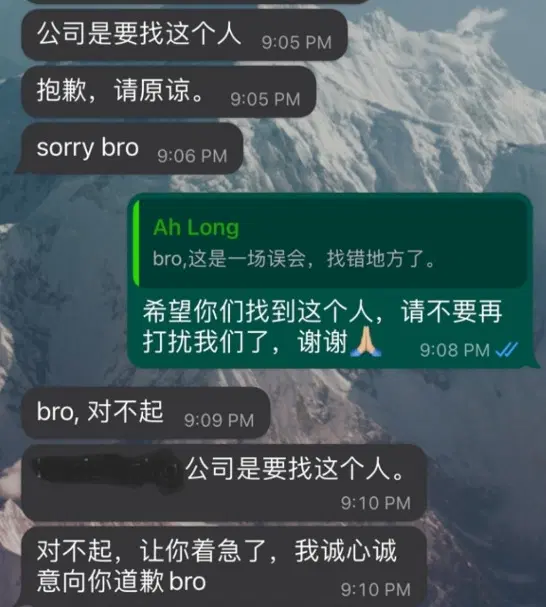 The loan shark also affirmed that everything was a mistake and that the issue has been resolved.
Hopefully, they managed to find the real debtor!
Read about how one woman lost everything due to mistaken identity here: