We all have had our share of stories about people who can't seem to hold on to their job for long due to a lack of discipline, and no age group has faced the brunt of this more than post-Millennials (aka those born after 2000).
While this may not be true for every individual in this age group, post-Millennials have often been labelled as "spoilt" and "irresponsible", leading many to think that they cannot be trusted with major tasks.
Takes sick leave out of the blue
A business owner took to Facebook on Tuesday (Aug 9) to vent her frustration about how difficult it was to get committed workers due to poor attitude among post-Millennials.
In the post, "Victoria" shared how one worker requested for a sick leave seven minutes before starting work on the first day, claiming that he had a fever.
The next day, the worker didn't bother to turn up at all, saying that he was still feeling unwell when Victoria sent the work schedule as a reminder.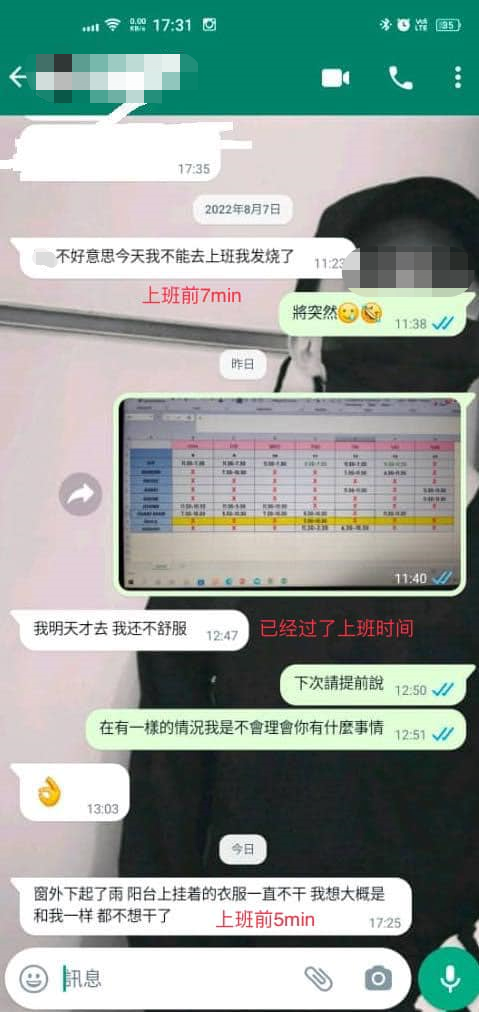 Resigns with a pun
However, what took the cake came on the third day, where the worker decided to resign in the most poetic way possible five minutes before he was scheduled to work.
It's raining outside, and the clothes hung on the balcony can't get dry. It's the same as I, who doesn't want to work anymore.
Now, we know that you're probably wondering where the "poetic" part is but hear us out.
In Mandarin, the word "干" means "dry". However, it can also refer to one working on a task or job, which was exactly the word that the worker used when he quit.
Furious but unable to do anything, Victoria wrote:
This is the working attitude of people nowadays. No wonder those born after 2000 (not all) are often scolded everyday because of such individuals.
Dividing opinions
The post has since garnered 3.5k likes and 2.4k shares at the time of writing, where netizens debated whether who was in the wrong.
Some felt that the worker had acted irresponsibly by notifying his employer that he was unable to work a few minutes before his working hours.
"You go to work at 11.30, but you inform at 11.23? Don't you usually take 1-2 hours to prepare before leaving? Don't you need to inform your boss an hour beforehand? Some people's thinking really leaves one speechless. Now I know you take only five minutes to prepare before leaving", one wrote.

On the other hand, some seemed to side with the worker, where one netizen wrote, "You (Victoria) are hilarious. You post this to make others laugh, don't you feel like a fool? You want your workers to inform you before they fall sick next time. How can one be sure of that beforehand?"
However, Victoria defended herself by saying that while she fully understood the worker's claim of being sick on the first day, she only found out that he still wasn't well nor was he turning up for work when she asked as he hadn't notified her.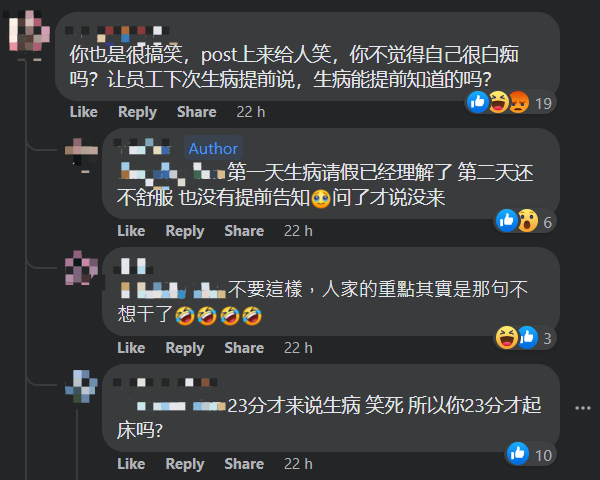 What do you think of this incident? Let us know in the comments!
READ ALSO:
---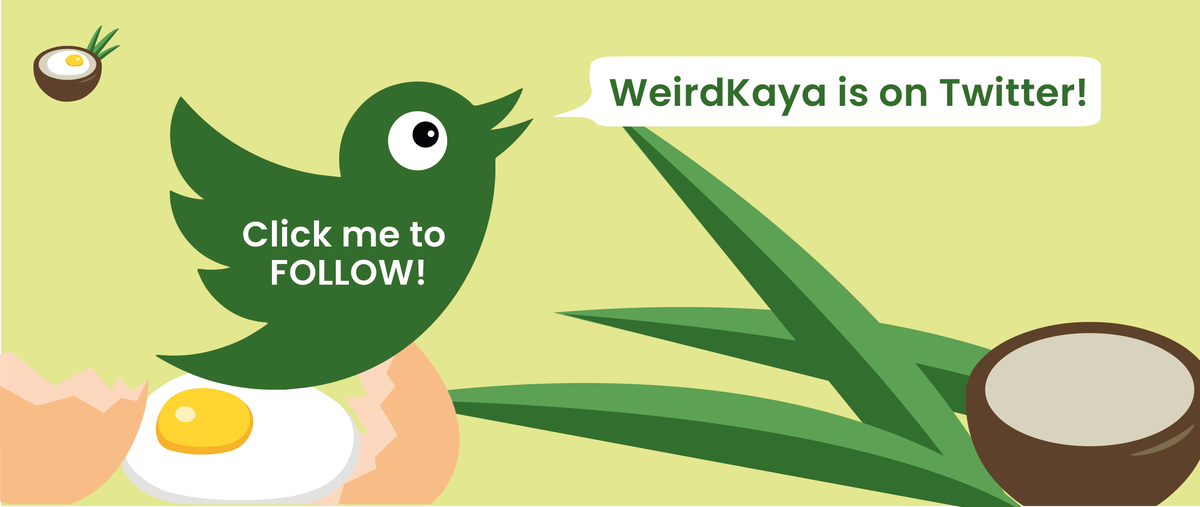 ---
Cover image via Kiiky Jobs & iStock
Editor: Sarah Yeoh