If you're currently living with a family member who's bedridden, you'd probably know how hard it is to get him/her to places due to their physical condition.
A young woman recently took to TikTok to accuse a local bank of not showing compassion towards her situation after she was forced to call an ambulance to send her mother to renew her bank card.
Bank card close to expiring
In the 19-second clip, Nur Hartini said that her mother's bank card was nearing its expiry date and needed to go to the bank to renew it.
She then made a call to the bank and asked what was the card renewal procedure for bedridden people.
To her dismay, a staff member told her that her mother had to come to the bank physically to get it done.
Sent bedridden mother to bank with ambulance
Despite Nur Hartini's efforts to not make her mother go to the bank physically, the staff member refused to budge and insisted that it was the only way.
Left with no choice, she was forced to call an ambulance from St. John and transport her mother to the bank.
All the costs were out from my own pocket and it wasn't free. There are banks who don't take the feelings of unwell people into consideration," she wrote.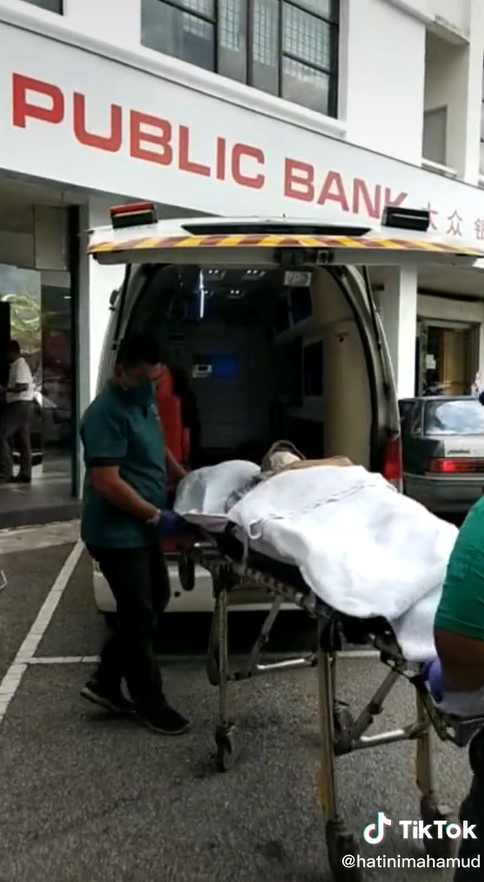 Nur Hartini also claimed in the comment section that the bank blocked her mother's account even after she got herself a new bank card.
She added that the bank card was necessary for her mother to receive her pension, which is then used to buy her daily items such as adult pampers.
Watch the video here:
Mixture of responses
The clip has since garnered more than 760,000 views on TikTok at the time of writing, where it elicited a range of reactions from netizens.
Many were outraged by the incident and urged Nur Hatini to boycott the bank.


On the other hand, there were some who seemed to defend the bank's actions, saying that it had to be done for security reasons.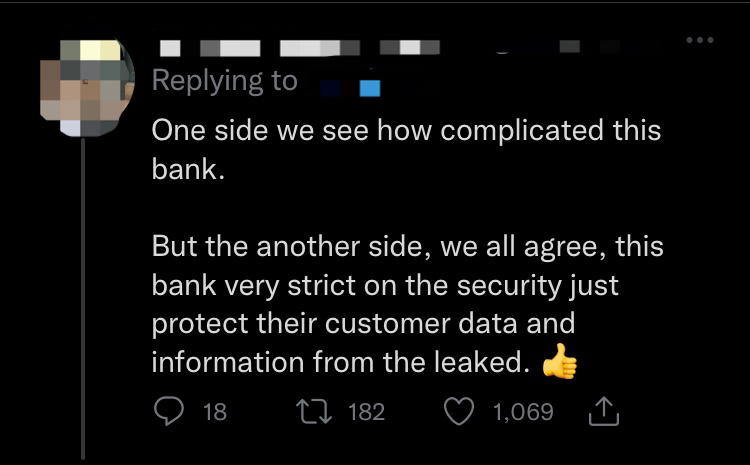 What do think of this? Should the bank have sent someone to Nur Hatini's house or not? Let us know in the comments!
READ ALSO:
---
---