Paramedics undoubtedly have one of the toughest jobs out there, where they have to rush against time to save lives. In the midst of doing so, several lives have also unfortunately been lost due to factors outside of their control.
A team of paramedics were accused of racism by an angry man who was at the scene of a road accident at Jalan Pudu on Tuesday (Aug 23).
Axia crashes into curb
The incident was first reported by Utusan, where a 23-year-old woman lost control of the Perodua Axia and skidded before crashing into the roadside curb at 5.50am.
Dang Wangi police chief Assistant Commissioner Noor Dellhan Yahaya later told the Malay daily that police received a report of the accident at 6.50am and the woman was rushed to Hospital Kuala Lumpur's red zone.
Unfortunately, the 30-year-old passenger didn't survive and died at the scene.
'What took you so long?!'
In a video posted on Facebook, it showed a man pointing angrily at several paramedics and saying that it took more than an hour for the ambulance to arrive.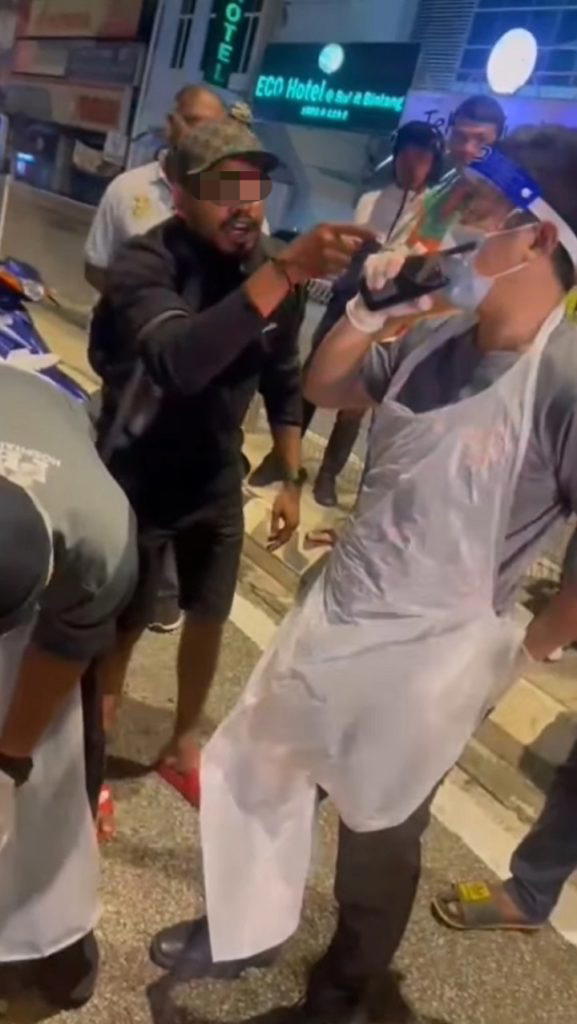 He could also be heard blaming the paramedics for indirectly causing the death of the passenger due to racial bias.
"Regardless of race and ethnicity, (this is still) a human being!" he shouted while pointing towards the victim's body.
'It's not the paramedics' fault'
Netizens have since come to the paramedics' defense and slammed the man for turning it into a racial issue.
"You can't blame the hospital. They're not using a jet to arrive at the scene of the accident. There are many factors for road accidents in Malaysia stemming from the carelessness of road users."
"How would the ambulance know if (the victim) was Chinese, Malay or Indian? Maybe the ambulance broke down or had other cases. Be patient as they're simply doing their job. Respect their work."

What do you think of this incident? Let us know in the comments!
Read also:
---
---
Cover image via TikTok/Utusan TV & FB/Adinda Qilla