With Raya just around the corner, many are rushing off to shopping malls to purchase new clothes and items to put on the best #OOTD photo on social media.
This woman certainly showed us what it really means to splurge on the things you like after she was filmed paying for a Louis Vuitton bag not with a credit card or cryptocurrency, but piles of RM50 bills.
The video, which was uploaded tp the Facebook page 马来西亚人, showed the woman pulling out stacks of cold, hard cash from her handbag and placing in on the counter.
As she was doing so, her friend who was recording the video jokingly teased her by saying, "Wah, rich person. Tsk, tsk, tsk," to which the lady simply laughed to.
And if you're wondering how much the Louis Vuitton bag was, it was a whopping RM21,000 when the woman asked the cashier about the amount.
The video then ends by showing more than five thick stacks of RM50 bills laid across the counter and a glimpse of the Louis Vuitton she had purchased.
Watch the video here:
Unnecessary much?
The video has since attracted widespread attention from netizens, who were somewhat annoyed by the manner in which the woman flaunted her wealth.
"The rich normally use a credit card to pay. These people are the ones who are afraid that no one knows how rich she/he is."

"Rich people often don't flaunt their wealth publicly. Only those who are above average but don't buy branded items would do this."

"It's not that she has money. Her husband's the one who has the money. Haha."

Another sarcastically suggested that the woman pour out bags of coins for the cashier to count one by one if she really wanted to show off her financial status.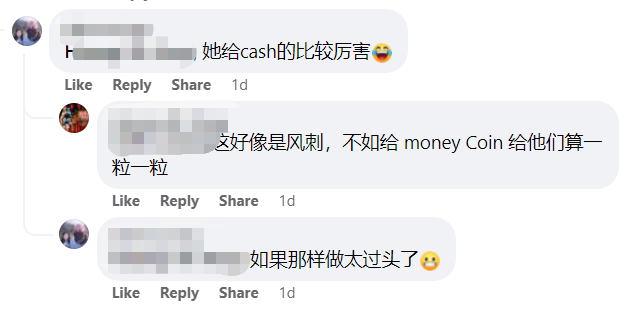 Read also:
Cover image via Facebook.