KUALA LUMPUR – Chinese Malaysians are the most disciplined ethnic group when it comes to obeying Covid-19 health protocols and are also found to have the best health practices compared to their Malay and Indian counterparts, reported Malay Mail.
According to a study titled "Excess Mortality During Covid-19 Pandemic in Malaysia" by the Ministry of Health (MOH), this has in turn reduced the risk of contracting Covid-19 and non-communicable diseases (NCDs) during the first two years of the pandemic.
Principal investigator Dr Shubash Shander Ganapathy from the Institute for Public Health said that data was collected from March 2020 to December 2021, where all three races showed strong compliance with the 3Ws (Wear a mask, Wash your hands, and Keep your distance).
The Malays were at 96 per cent, Chinese 95.6 per cent while the Indians were at 94.3 per cent.
However, the numbers began to drop in early 2021 when Covid-19 restrictions were gradually lifted.
The Malays and Indians dropped to 74.7 per cent while the Chinese community was still at 84.8 per cent compliance. The Chinese also had a higher risk perception at 15.5 per cent compared to the Malays at 10 per cent and Indians at 12.2 per cent only.
Dr Shubash added that the reason behind the stark difference was due to prevalence of NCDs, which increases one's risk of death.
According to data by MOH, Malays had an excess death rate of +11,158 during the pandemic, Indians at -565, other races at +1,375, and Chinese at -4,054.
'This is called kia si!'
The report has since elicited a wave of amusement from netizens, with many attributing the results to the 'kia si" (fear of death) culture among Chinese Malaysians.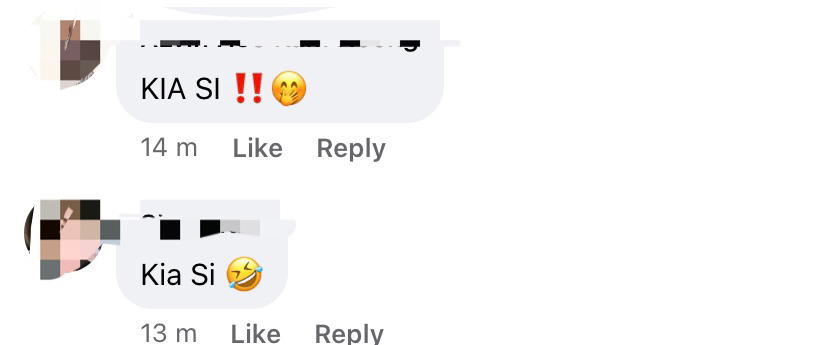 One even suggested conducting a study into the compliance levels between Malaysians and politicians.

Another netizen cheekily asked whether the findings would result in cheaper insurance rates for the Chinese community.

However, some questioned the purpose of the study and claimed that it risked disrupting racial harmony among Malaysians.

Do you agree with the study's findings? Let us know what you think in the comments!