If you were to see an elderly person walking alone by the roadside, what would you do? Drive on or stop and offer help?
One TikToker named @piqa. chose the latter by deciding to stop and give a ride to an uncle who was seen walking with a stick along a busy road.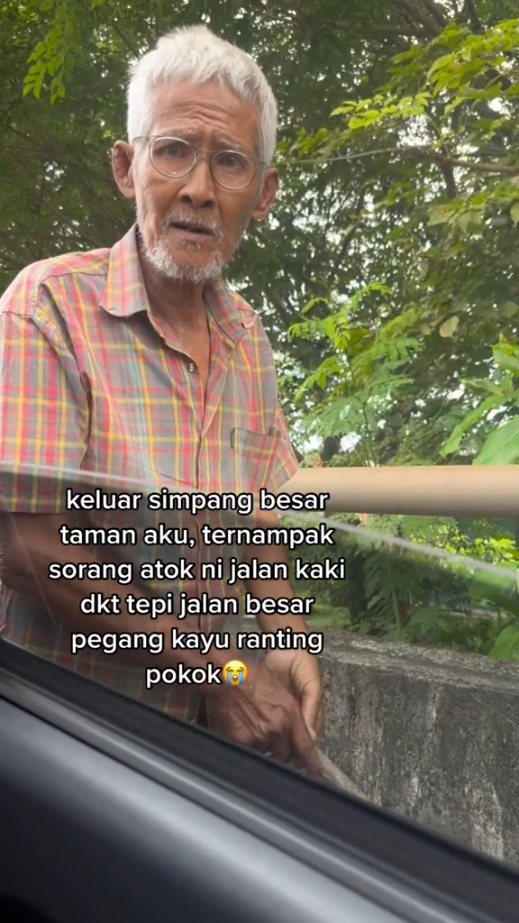 Saw uncle walking alone
In the video's caption, @piqa. wrote that she saw the uncle walking all alone with the help of a stick while exiting a junction near her place of residence.
Seeing that he had difficulty walking, she stopped her car and asked him where he was headed to.
She also told him that she would give him a ride.
Had to drive back to get him
Before she could do so, @piqa. wrote that she had to drive on for a distance as there were many cars behind her.
"I then made a turn and returned to the spot where I first saw him. Sadly, he was still at the pavement as he couldn't walk anymore."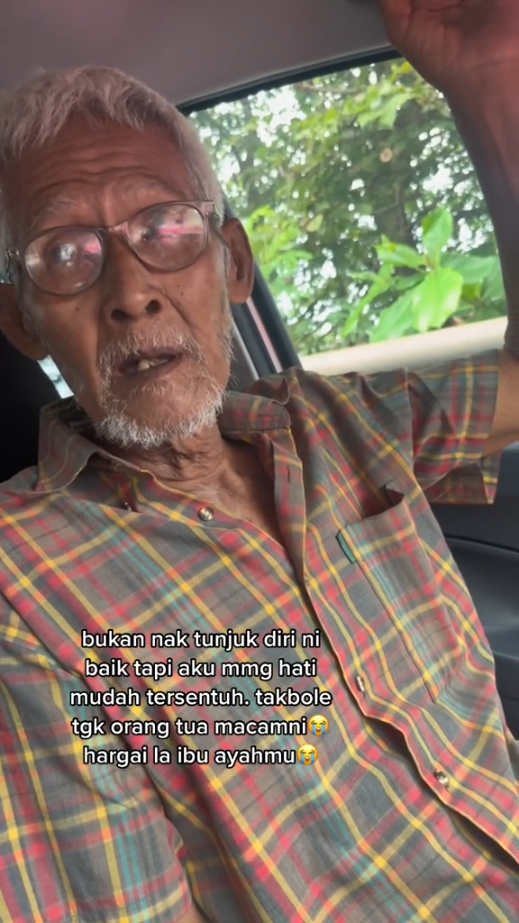 After getting the uncle into her car, @piqa. asked him where he stayed, to which he replied "Taman Sri Rembau".
She also wrote that she was heartbroken by the incident and urged others to take care of their elderly parents.
It's not that I want to show off that I'm being kind, but my heart gets easily touched. I can't bear see old people being like this. Cherish your parents.
Watch the video here:
Kindness lauded by netizens
The video has since garnered more than 240k likes at the time of writing, with netizens praising @piqa. for her kindness.
"Thank you sister for giving the uncle a ride. Wishing you both all the best in life."
"God sent the young ones to help those who are weak. You have a beautiful and pure heart. Thank you."
Some also wrote that the video had reminded them of their own grandparents.
"I miss my late grandfather. Although he has left 10 years ago, seeing elderly folks will always remind me of him."
@piqa. later thanked netizens for their support and added that she hopes the video will motivate others to do good deeds for those around them.

Read also:
---