A woman has taken to Twitter to recount her recent experience with an online stranger who offered her RM1k for sex via Instagram.
In the thread, it began with the man introducing himself and saying that he found her very attractive.
He also wrote that he hoped she was an "open minded person" for what's about to come before he made known his real intentions.
Are you sexually active? Would you consider a one night stand? Don't worry, I'm a nice person…I will treat you like a true princess…dinner, talking and a great night 'together' at a nice hotel.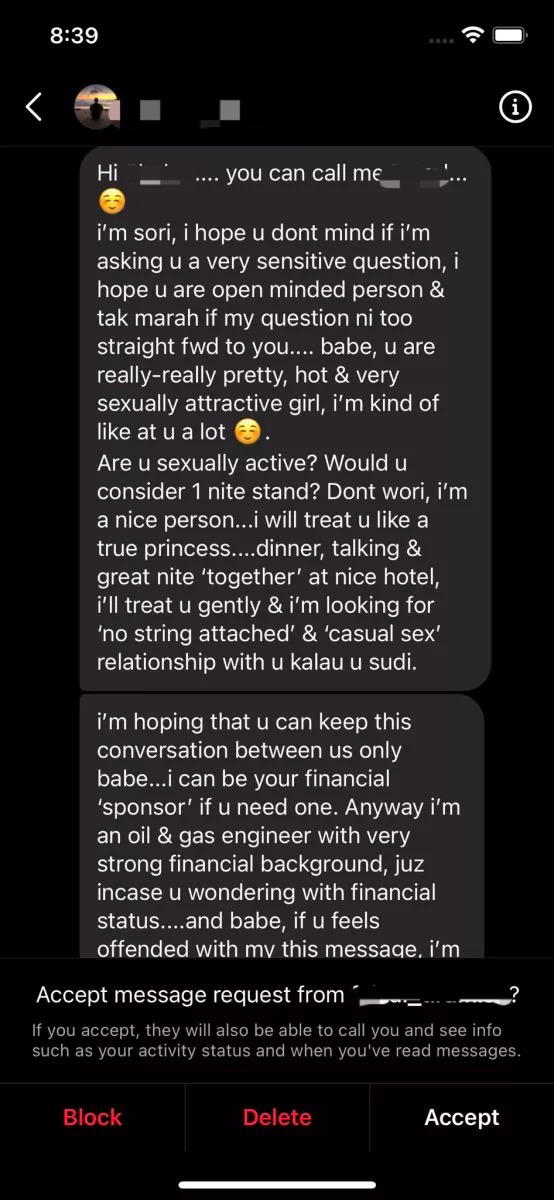 RM1k in exchange for sex
The man also claimed to be an oil and gas (O&G) engineer with a "strong financial background" and offered to be her 'financial sponsor' should she have any doubts about his financial status.
He then went on to admit how much he raved over her pictures on Instagram due to her sexual appeal.
To top it all off, he even went as far as to offer RM1,000 for every night they checked in to a hotel and "spent time together" if she was willing to do so.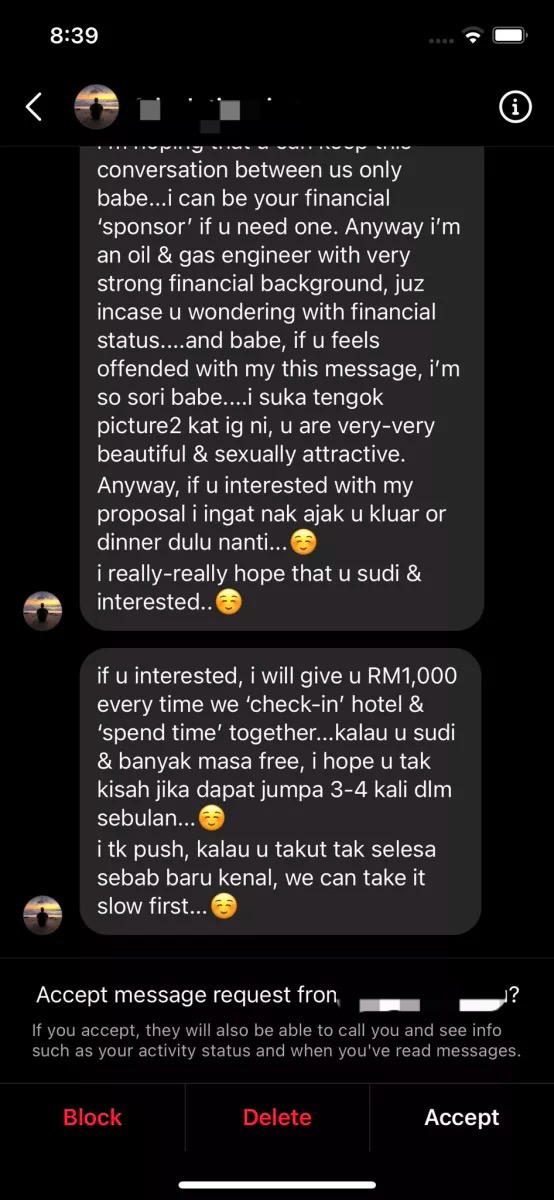 Harassed in the past before
Speaking to WeirdKaya, the woman, who wants to be unnamed for her personal safety, said that this wasn't her first encounter with sexual harassers online.
"(I've received) unsolicited genital pictures and offers to buy undergarments. And this isn't the worst. On TikTok, someone made a whole account of videos of my pictures, posing as me with lewd comments."
She also admitted that she used to dismiss such explicit messages as a joke but later realised that it was actually giving leverage to sexual predators.
There are actual human beings behind these messages that think it is ACCEPTABLE to just text someone if they wanna be their "one night stand" for money.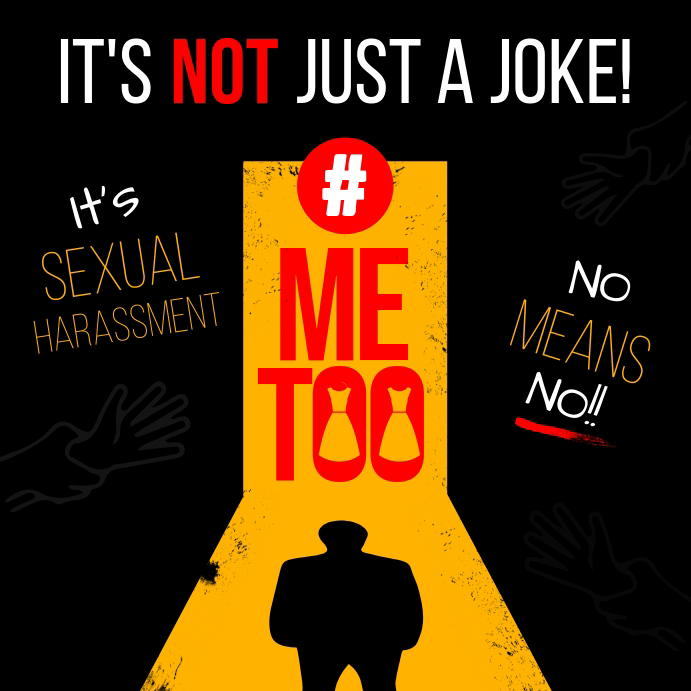 "I realized that I shouldn't be kept silent by their shameful acts and expose how perverted people can be," she said.
She also went on to urge other female social media users to speak up and get the authorities to step in if they were sexually harassed online.
"Don't feel ashamed for their shameful actions. You can't control what people say on social media but you can control what you post.
"Don't keep quiet, protect yourself, file a report when you can, and you might save another girl's life."
Outrage among netizens
The tweet, which has garnered more than 2,000 likes at the time of writing, saw many netizens outraged by the man's sleazy behavior.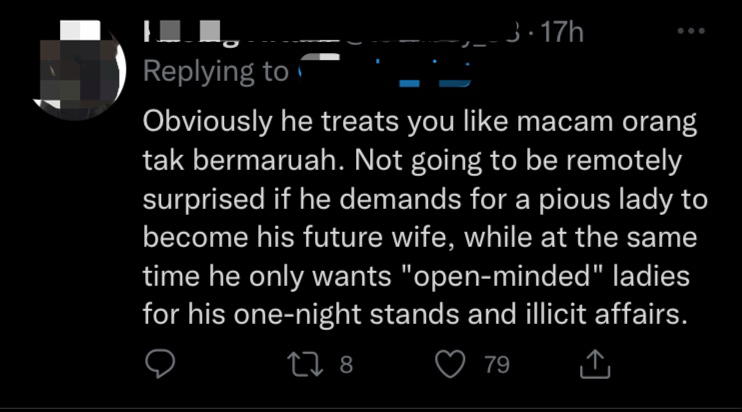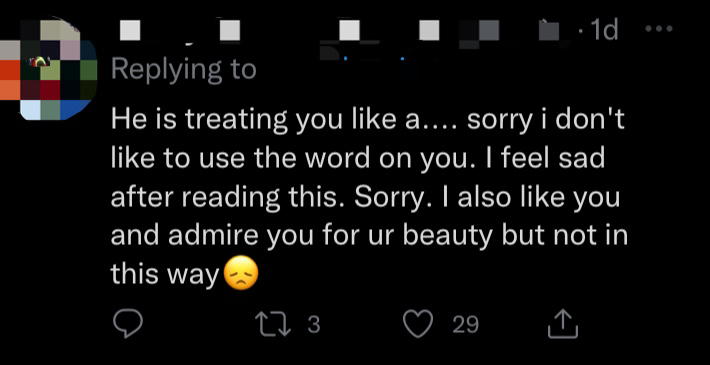 Others also urged the woman to lodge a police report over the incident to protect herself from possible vengeance from the man.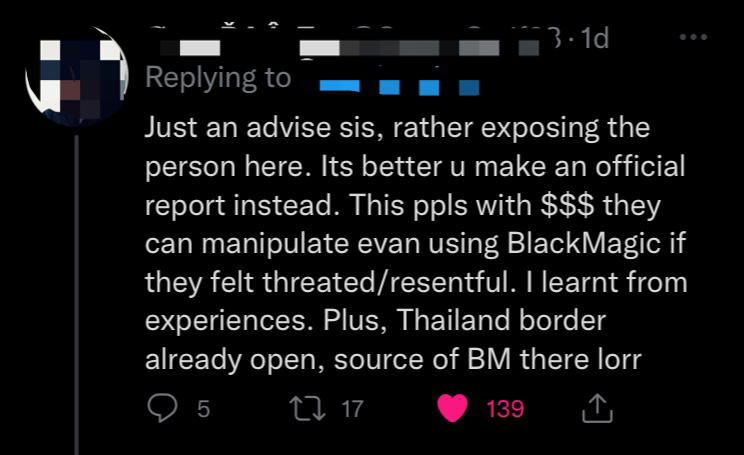 Read also:
Cover image via New Straits Times and Twitter
---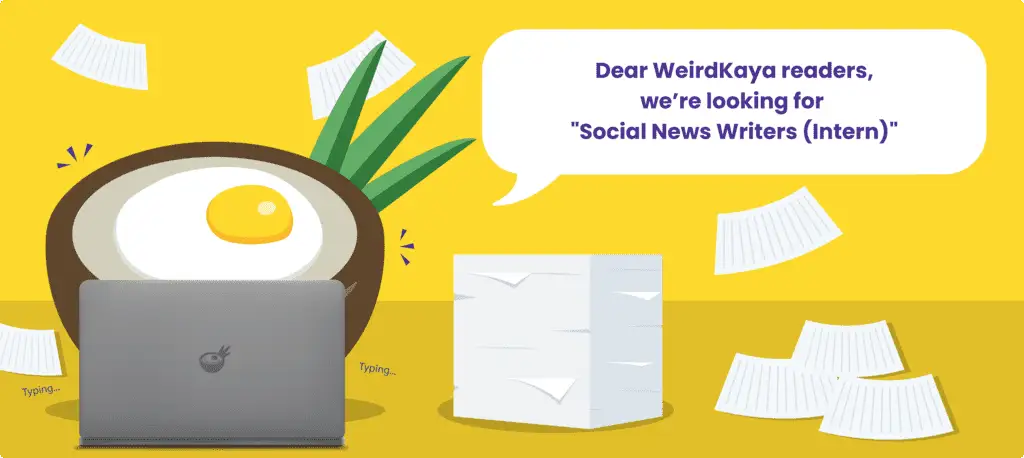 ---